What's New with Bamboo
Posted on January 24, 2014 by Malika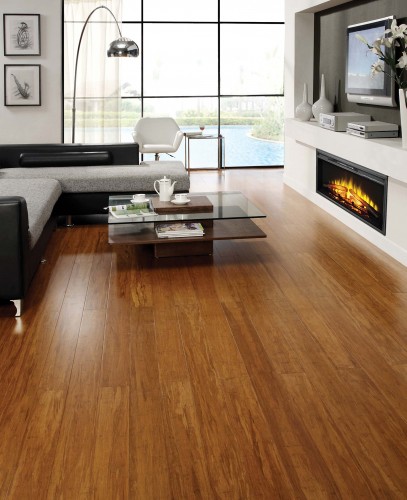 Have you been in on the fence about installing new wood flooring in your home but not sure what was the right choice? Instead of hardwoods, you might want to consider Bamboo flooring. Bamboo isn't a wood at all but a grass. But don't misinterpret this for weakness. Bamboo is extremely strong. Stranded Bamboo flooring is 3 times harder than North American Red Oak, and even harder than Brazilian Cherry.

Although bamboo is fairly new to the US, it is used throughout Asia and the South Pacific. There it is used to build homes, furniture and even scaffolding as I saw when I visited China.

Besides being strong, Bamboo is a green product. A single Bamboo pole can regenerate to its full mass in six months, making it the fastest growing plant in the world, whereas trees used in hardwoods can take about 80 years. Bamboo needs no water, fertilizer or pesticides to grow and flourish. It also produces about 30 percent more oxygen than a forest of the same the size. Bamboo traps about 5 tons of Carbon Dioxide per acre, refreshing the air and lowering greenhouse gas emissions.

Now you know some of the qualities of Bamboo, but what about the available styles and care of Bamboo? When Bamboo first started being used as flooring, there weren't many options of color and style, but today there is a wide selection of choices available.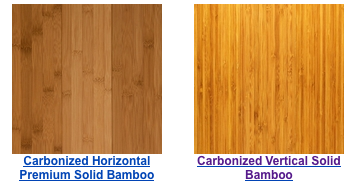 Choose from Natural, Carbonized or Stained. Natural is a light blond color. Carbonized bamboo flooring has a richer color pallet than natural bamboo. During the carbonizing manufacturing process, the bamboo is steamed under controlled pressure and temperature. The sugar content in fiber breaks down and becomes darker, giving a beautiful caramel shading to the flooring. Stained Bamboo can be stained to any color you wish.

Besides being very eco-friendly, Bamboo is also extremely easy to care for. Make sure to sweep or vacuum the floor regularly as dust buildup isn't good for it. Clean up spills immediately using a damp cloth or vinegar solution. Mop the floor with any hardwood color cleaner, but don't use plain water or any abrasive cleaning solutions as they can damage Bamboo.

With 14 different varieties of Bamboo available at Floor and Decor you are sure to find one that you find attractive and that compliments your style.