Ceramic, White Body and Porcelain Tile: What's the Difference?
Posted on May 29, 2014 by Malika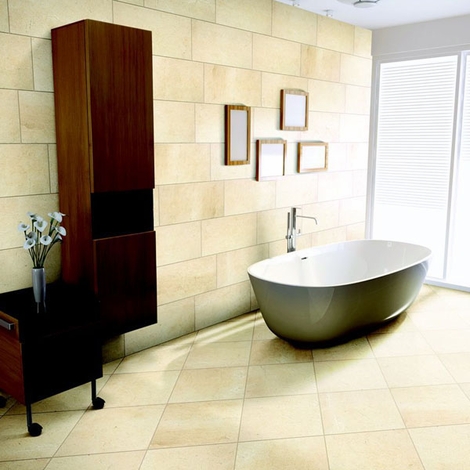 Decisions, decisions. When it comes to picking out tile for any room in your house, you may think the only decision is color and size. However, there are a variety of different kinds of tiles and you need to know how they differ so you can choose the best one for your space. Do you know the difference between ceramic, white body and porcelain tile? Here's everything you need to know about these three common styles of tile.

Often times, you'll see tile classified as ceramic or porcelain. Unless you are looking for higher priced granite or marble. Ceramic tile is made of clay and is fired in a kiln and then a glaze is put on top. This is where any color or pattern is added to the tile. These tiles can be used on both walls and floors. They are not as strong as porcelain, and as a result are easier to cut. They also are not recommended for outdoor use as they can't stand up to the freezing temperatures.

Similar to ceramic tile, porcelain tile is made from clay. Unlike ceramic tile, they are stronger and great for places that see a lot of food foot traffic. This also means that they are a bit harder to cut than ceramic tile. While the color of design is imprinted onto ceramic with the glaze, the color and design of porcelain goes all the way from the top to the bottom. They can be also used outdoors as their rate of water absorption is relatively low.

White Body tile is like a cross between the two tiles mentioned above. Because of its water absorption rate, it can't be classified as porcelain. The water absorption rating for this tile is 1 percent to 3 percent, so it is higher than porcelain but less than a ceramic body tile. This would work well for someone who wants the look of rectified porcelain without its price tag. It is called rectified because it is cut on all sides to ensure every tile is the same size and you can install with very narrow grout line. This tile acts like a ceramic body tile, so it should not be installed outdoors in climates subject to freezing temperatures. These tiles come in the look of normal ceramic tile and also ceramic hardwood tile.

Some factors to consider when determining which tile you'll use are:
Cost / budget
Level of expertise with tile cutting
Foot traffic on flooring

Most homeowners look at price first when considering ceramic or porcelain. Ceramic will pretty much always be less expensive than porcelain, but you have to consider how much traffic the room will get and your expertise level of tile cutting. If you choose a ceramic tile in a heavily trafficked room, the pattern could show signs of wear over time, whereas porcelain won't as the pattern is all the way through. Are you ready to choose some tile for your next project? Which will it be: ceramic, porcelain or white body?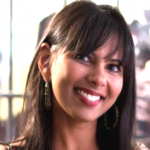 Author Bio: Malika Bowling is a foodie with a passion for travel and DIY. She's a published author, and online marketing consultant. She has been a featured panelist for the Public Relations Society of America as well as having been interviewed by Inc, Magazine and the Huffington Post about business blogging.