Where Fashion and Decor Meet
Posted on May 1, 2014 by Malika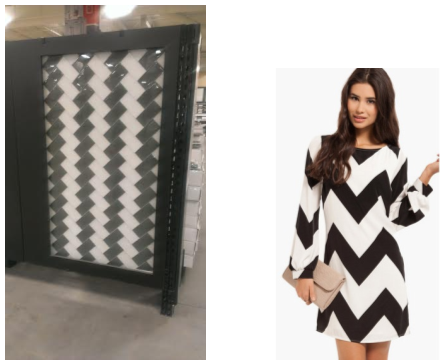 Given that I'm the DIY Diva, not only is decor important to me, but fashion matters too. I do try to keep up with the latest fashions and am a lover of clothes / shoe shopping. It has struck me how trends seem to come in fashion and then often seep into home decor. Have you ever noticed that?

I was at Floor & Decor last month and I saw this zig zag pattern for tiles. Look familiar? This pattern seems to be everywhere in fashion lately. It is the hot trend that seems to be everywhere. So, now you can even incorporate this fashion trend into your decor. This zig zag pattern would look lovely on either the floor or walls of any bathroom.

Another trend we have in home decor that comes from fashion is the trend toward metallics. First it was silver and now more gold tones are coming in. If you are looking to add some metallic colors to your home check out the line of metallic tile available from Floor & Decor. Remember, these should be subtle pieces in your home.

Hot on the heels of New York City's Fashion week, here are some design trends that are expected to evolve over the next couple of years:
Lace continues to be a hot item in fashion, and this is expected to make its way in to furnishings like rugs (lace design pattern) as well as lamps with chain link legs.
Another item that's hot in fashion is fur and leopard print. Look for these in throws and accent pillows.
In the past it used to be that it would take a season or even two for the fashion trends to trickle down to home decor trends. However, with the usage of sites like Pinterest and other social sharing sites, the window has narrowed. What fashion to home decor trend has been your favorite so far?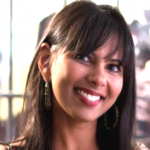 Author Bio: Malika Bowling is a foodie with a passion for travel and DIY. She's a published author, and online marketing consultant. She has been a featured panelist for the Public Relations Society of America as well as having been interviewed by Inc, Magazine and the Huffington Post about business blogging.