Seeing Blue with Pure Glass and Dream Tile
Posted on June 5, 2014 by Malika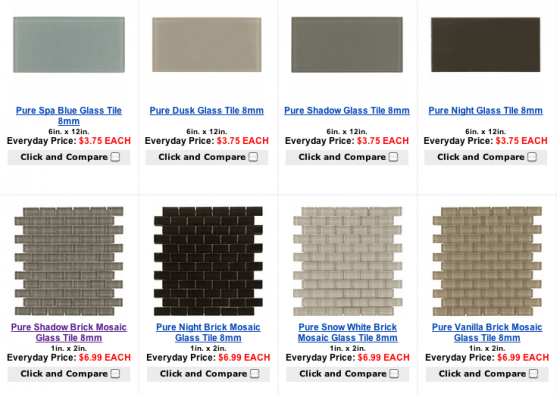 Ever since Memorial Day weekend, I've been seeing blue. You see, we've had gorgeous weather these last several weeks, albeit with some rain, but still it's put me in the pool mindset. I finally had a chance to go swimming this past weekend. When thinking of swimming, water, the pool and the beach, I also think about decor that reminds me of summer. Two collections that come to mind are the Dream tile collections and the Pure Glass collection from Floor & Decor.

The Dream line is brand new at Floor & Decor. This glass tile line comes in a variety of sizes and colors. The grays, browns, and blues all make me think of the beach with its blue water, brown sand and gray clouds. And the wavy surface of the tile even adds to that fact. The tiles come in 4 inch x 4 inch pieces or 4 inch x 8 inch pieces. The neutrality of these colors lends them to easily being matched with mix mosaic meshmount tile or a solid stone like travertine or slate.

If you like these hues but are looking for something with less of a texture, then consider Pure Glass tile. This is another new line from Floor & Decor. In total, there are nine colors available in the Pure Tile collection: Snow, Vanilla, Tan, Wools, Sand, Spa, Dusk, Shadow, Night. Plus, there are two different finishes: Crystal or Matte.

With the Pure Glass line, you get lots of sizes to fit virtually any need. Choose from sticks, bricks or even a mesh mount tile. The variety of sizes offers a greater flexibility with installation and even more possibilities.

Both the Dream line and Pure Glass would work well as backsplashes in a kitchen or a bathroom. Looking for an easy to way to modernize a kitchen or bathroom? Try using these tiles as a backsplash with a Smoke Ash Vinyl planks (http://www.flooranddecor.com/smoked-ash-vinyl-plank-6in-x-48in.html) or Wood Plank Ceramics. Personally I love the Teton Moran or The Adirondack Gray Ceramic tile. http://www.flooranddecor.com/teton-moran-ceramic-wood-plank-6in-x-24in.html.

The great thing about these selections is that not only are they durable, but they are quite affordable. What kind of flooring would you match to the Pure Glass or Dream line tiles?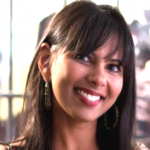 Author Bio: Malika Bowling is a foodie with a passion for travel and DIY. She's a published author, and online marketing consultant. She has been a featured panelist for the Public Relations Society of America as well as having been interviewed by Inc, Magazine and the Huffington Post about business blogging.