Warm Wood Walls
Posted on June 13, 2014 by Malika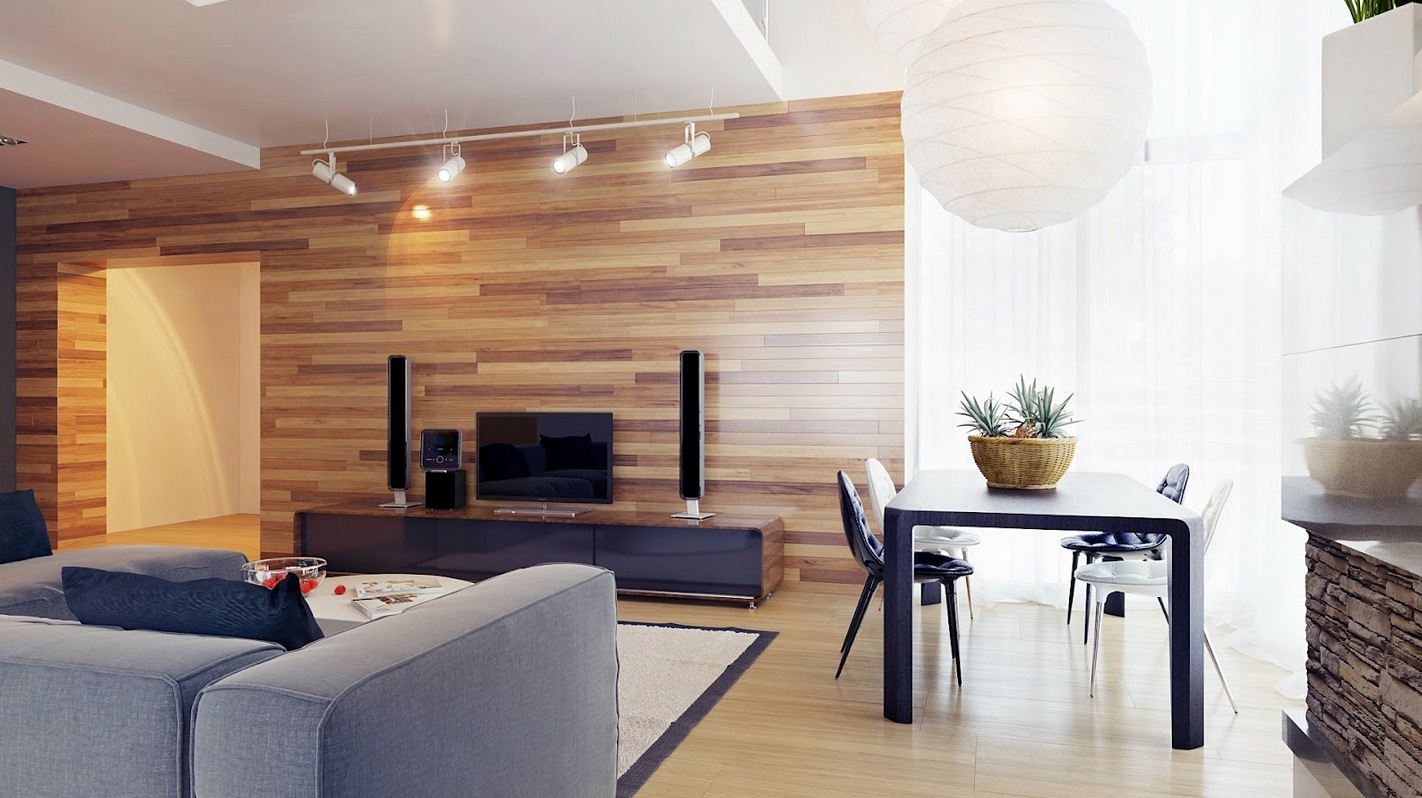 Bringing the outdoors inside and having texture in our living spaces is such a big part of decor now, wouldn't you say? There's a lot of stack stone and wood used in design elements all over homes. When it comes to wood, who says it should be limited to floors? Make your walls a striking feature with wood.

I love the warm feel that wood brings to a room, don't you? Think about how this would look in your bedroom or den. Restaurants and hotels have been decorating with this look for several years, and you know they stay on top of the trends. You can install planks any which way you please: horizontally, vertically, or even diagonally. I recommend one accent wall in your room, instead of doing every wall.

Now you may be thinking, "This is going to be expensive", but don't worry. Laminate is truly affordable with prices starting at just $0.49 a square foot. Also, there are so many colors of laminates and wood planks you have a rainbow of wood-colored choices. You could even alternate different colors on a wall for a dramatic effect.

You'll need to make sure the surface is not warped before any installation begins. The best way to avoid any irregularities is to install plywood on your wall before you begin installing any laminate or wood on the walls. Also, you'll want to secure the wood to the walls with screws, just as you would on flooring.

With laminate, you will be using boards that are lighter than hardwoods, which are easier to work with. Another benefit of using laminate is not ever worrying about the wood expanding or contracting with the weather, as authentic hardwoods do.
While laminate is a pretty look, a hardwood has more character close up. Whichever you choose, laminate or hardwood, there are plenty of options to choose from at Floor & Decor. I love the lighter colors of oak or maple but also love the rich color of the Honduran Rose Wood and Caribbean Fruit Wood. In Hardwoods, I'm loving the Black Olive Hand scraped hardwood or the Brazilian Ipe Walnut. What are your favorites?