Create a Stylish Space with Ceramic or Porcelain Tiles
Posted on July 29, 2014 by Rob Douthit
Ceramic and porcelain tiles offer a combination of durability, versatility and convenience and are available in hundreds of different styles, shapes and colors.

Reasons to Choose Tiles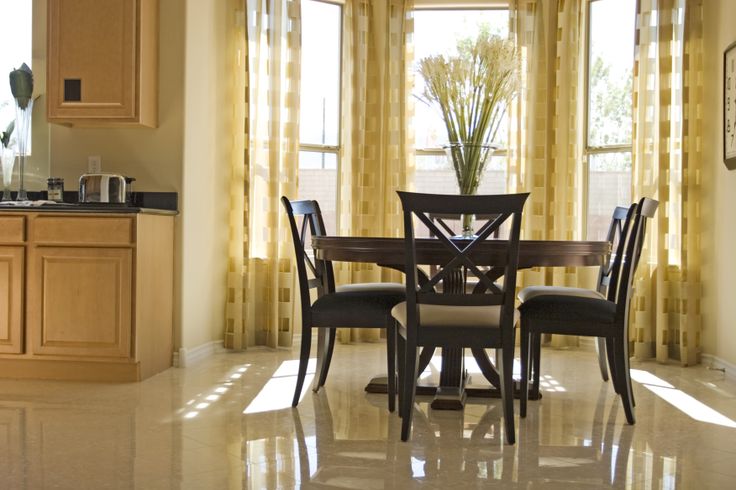 Ceramic and porcelain tiles can add an attractive touch to floors and walls throughout the home. They are ideal for households with pets or people who suffer from allergies. Simple, clean designs are perfect for a modern home, and intricate tiling designs are ideal for a classic, ornate style in a bathroom or kitchen setting.

Similarities
Ceramic and porcelain tiles are easy to clean. Debris can be swept, vacuumed and wiped away.

Both types of tiles can be used indoors on floors and walls. They won't fade in sunlight, and they are stain resistant and fire resistant.

Differences
What is the difference between ceramic and porcelain?

Porcelain tiles can withstand higher foot traffic because they are more dense. They are made of finer clays, formed at higher pressure and cooked at higher temperature, producing a greater density.

Porcelain is also more moisture resistant. For these reasons, porcelain can be used outdoors, while it's best to use ceramic indoors only.

However, for high traffic areas where tiles will be placed, you can view the tile's PEI rating, which measures resistance to damage. PEI is measured from 1-5, with 1 being the least durable and 5 being the most. Porcelain and ceramic tiles with high PEI ratings will be similarly able to withstand high traffic.

Porcelain can sometimes be at a higher price point than ceramic, depending on the variety of the tile.

White Body Tile
White body tiles are ceramic tiles that have a density that is closer to that of porcelain. Like porcelain, its clay body is usually white, but its exterior finish can be a range of colors, from light to dark. It is less expensive than porcelain, with pricing aligning more with ceramic. It should be used indoors only.
White body rectified tile is easy to maintain and clean and won't fade in sunlight. It is resistant to fire and stains, and can be used on floors and walls.
Styling to Fit Any Décor
Ceramic and porcelain tile flooring offers modern and classic styles that will last. You won't have to worry about singe marks or permanent staining.
While most people think of tile flooring as a design choice for kitchens, bathrooms and entryways, tiles can also be used in bedrooms, living rooms and family rooms. Mudrooms and finished basements can be tiled to ensure that the flooring is able to withstand exposure to moisture.
Some tiles are even styled to give the look of wood. The hand-scraped look of the surfaces can have subtle veining marks and come in the most popular colors: walnut, oak and cherry.
Tiles are available in a range of great colors, and can be installed with minimal grout lines to reduce your cleaning time.
Cleaning tiles can be easy. The surface can be quickly wiped clean to keep a home hygienic. Lingering debris can be swept, vacuumed and wiped away instantly. Easy maintenance is a key benefit of tiles and allows for long-lasting beauty wherever the tiles are used in the home.
Whatever style you prefer in your home, you can find ceramic and porcelain tiles that will enhance your décor and provide durability and convenience.