Glamorous Glass
Posted on July 24, 2014 by Malika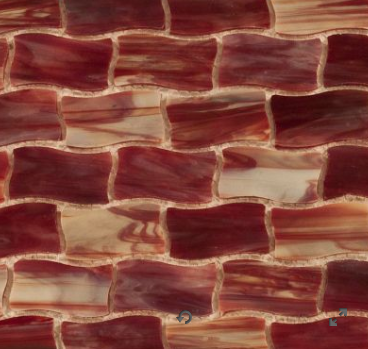 Glass tile has been used as early as 2500 B.C. by the Byzantine empire. Glass remained quite expensive, only available for the wealthy, until the 1920s with the Art Deco movement. With the advances in technology, glass is both a glamorous and affordable option for your home. The only problem you may have is choosing which one to use. Floor & Decor has over 275 styles of glass tile.

Mix Mosaic Glass and Stone
Can't decide between glass and stone? Why choose? Get the mix mosaic glass and stone tile and you get both. I truly love this tile when paired with stone floor tile. The coordinating stone pieces in this tile coordinate nicely with the natural stone tile.

Glass Purist? Choose Pure Glass
This shiny glass tile has a modern look and feel to it. It comes in mesh mount if you prefer smaller pieces or brick pieces. Glass tiles naturally reflect light and can instantly brighten a room, making the space feel more inviting. Pure Tile is available in beiges, grays and blues. Besides a kitchen or bathroom think about a prettying up a wet bar or putting this tile around your fireplace.

3-D Glass
Want to add a bit of texture to your wall? Do it with wavy glass tile. There are several styles of the "basket weave" look, which is certainly appealing. I'm a huge fan of the rectangular wavy tiles, which come in Red Storm and Night and Day.
Glass tiles are resistant to stains, mildew and allergens.
They are easy to clean.
They are durable.
If you are looking for a way to add a touch of glam to any room, glass tile is it! What's your favorite kind of glass tile? What room in your home could most benefit from the addition of glass tile? If all the choices of glass tile are a bit overwhelming, ask one of our design experts to help you pick one out.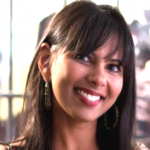 Author Bio: Malika Bowling is a foodie with a passion for travel and DIY. She's a published author, and online marketing consultant. She has been a featured panelist for the Public Relations Society of America as well as having been interviewed by Inc, Magazine and the Huffington Post about business blogging.