Rectangular Tiles Rock, So Don't be Square
Posted on July 17, 2014 by Malika
Don't be a square…at least when it comes to your tile. Rectangular tiles are totally hot in the design world right now. There are so many styles and textures available at Floor & Decor there's no reason to limit yourself to a square shape. What's more, you don't have to use just one type of tile. Mix and match from a wide array of different materials and shapes to create a look that is uniquely yours.

Rectangular tiles work exceptionally well in bathrooms. Whether you choose to do just your shower, a partial wall or floor to ceiling, rectangular works wonders to transform a hum drum bathroom into the look of a luxury spa. Here's a tip that will work nicely in long, narrow bathrooms: lay rectangular tiles rather than square tiles to make the room look wider.

In my bathroom shower we used large 12 x 18 inch tiles that we alternated horizontally and vertically from the shower floor to the ceiling. We couldn't be happier with the modern look it brought to the room.

Here is a beautiful sample one of our designers put together. I especially like the light and dark mix for a powder room. This combines vanilla travertine and the metallica mosaic. With the vessel sink the design carries through from the wall onto the counters.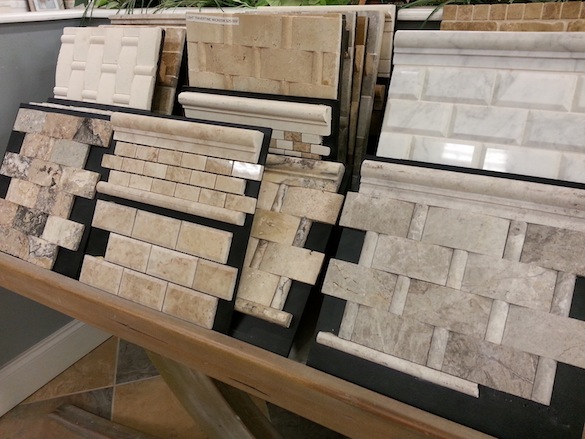 Dimensional Rectangular tile
Movies aren't the only things that come in 3-D nowadays! Three dimensional tile is always a cool feature. Check out the tiles below in beveled edges and waves. I love these tiles for the underside of a kitchen counter. You know the area where you would put barstools? Of course this would be lovely on a bathroom wall too. With so many options and color choices in these rectangular tiles, you'll be sure to find one to perfectly match your counters.

Have you thought about adding rectangular tiles into a room in your house? If so, which ones are you most drawn to?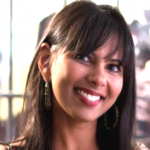 Author Bio: Malika Bowling is a foodie with a passion for travel and DIY. She's a published author, and online marketing consultant. She has been a featured panelist for the Public Relations Society of America as well as having been interviewed by Inc, Magazine and the Huffington Post about business blogging.