Timberclick ®: The Hardwood You've Been Waiting For
Posted on July 10, 2014 by Malika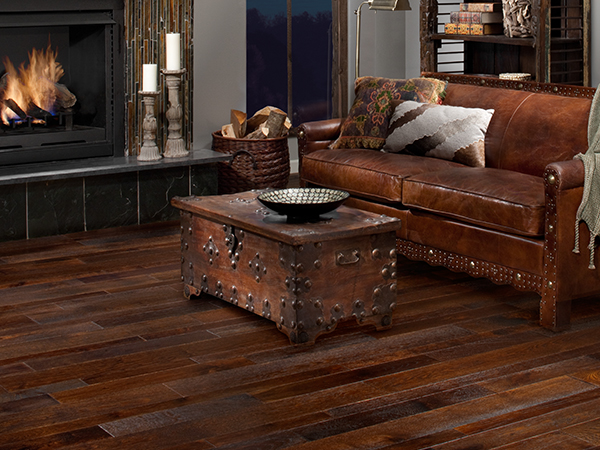 The situation: You consider yourself to be handy person and like tackling DIY projects yourself. Sanding down and repainting a dresser you got at a yard sale? No problem. Putting the faux finish on your dining room walls? Piece of cake. But now you want to move on to bigger things like installing hardwood flooring. It can be quite intimidating but we've got the solution: Timberclick.
Timberclick is a solid hardwood product available exclusively from Floor & Decor that installs in a snap! Timberclick is a locking floor system. It installs three times faster than the traditional tongue and groove hardwood. There's no glue or nails involved. In short, no mess and an ideal DIY project.
Timberclick boldly goes where other hardwoods have not gone before. It can be placed in rooms where traditional hardwood cannot, because it is a floating floor (your basement, for example). It uses an underlayment with a moisture barrier. This means it is more resistant to moisture than traditional hardwoods.
Timberclick is made of 100 percent solid hardwood, so you know that this is a quality product that will stand the test of time. It can be installed over most existing hard surface flooring and is available in a variety of stains and finishes.
So if you're seeking the great look of solid hardwood in your home, but you want the simplicity of a locking flooring system, there's no other choice than Timberclick. Now's the time to add beautiful flooring to that basement that's been lingering unfinished.