The Modern Look Of Contemporary Flooring
Posted on Sept 18, 2014 by Malika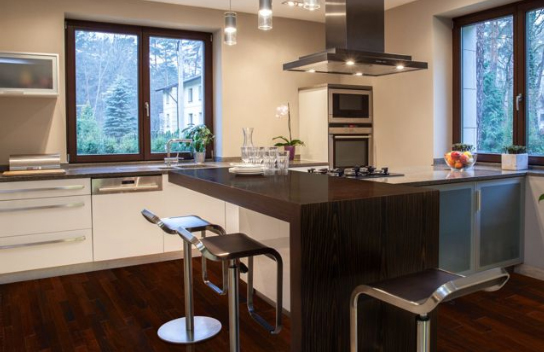 I've always considered myself someone who leans more toward classic décor rather than contemporary design. Modern looking furniture doesn't ever seem to quite suite my taste. However, I've been pretty impressed with some of the contemporary design styles I've seen at Floor & Decor. With each passing year, the products we see become more enticing, affordable, and appealing to the do-it-yourselfer and consumer. Here are some contemporary additions to flooring that I love.

Cork
Cork is a contemporary flooring option that is becoming quite popular, mostly for its eco-friendly component. Besides being green, cork is comfortable, durable and provides a good sound barrier.

Laminate
Laminate comes in a nearly endless variety of colors and styles for any budget. It has the appearance of real wood that could fool almost anyone. The top layer is a material, which is basically a "photograph" of real wood, thus giving it wood-like appearance. Put aside any notions you've heard of laminate of the past. A new generation of laminate comes in a variety of shades and even has texture to them, many with a modern, contemporary look.

The contemporary wood / tile usage isn't limited to just flooring as decorating our walls with more than just paint is becoming a design trend. Let's first take a look at the tile options available for a backsplash.

Glass tile is one of the most beautiful and contemporary designs available now. Whether you choose a solid glass design or a glass and stone mixed mosaic, you are choosing a focal point for your kitchen or bathroom.

Another contemporary tile option I love is Pure Glass. In total there are nine colors available in the Pure Tile collection: Snow, Vanilla, Tan, Wools, Sand, Spa, Dusk, Shadow, Night. I really am pleased with the different sizes of tile. Choose from sticks, bricks or even a mesh mount tile and even a couple sizes in between. The variety of sizes offers a greater flexibility with installation and even more possibilities. Think about prettying up a wet bar or putting this tile around your fireplace.

While a painted wall is nice, it's even cooler to liven it up with some wall tile. This works very well in small spaces like bathrooms where the cost of tile can easily add up. Vertical wall tiles stacked about halfway up the wall and coordination with a bold wall color really spruces up a small space.