Make Your Small Space Look Bigger with Large Format Tile
Small interior spaces can be a challenge to design, especially if you're trying to mask just how tiny the area of your home is. If you want to make your cramped room seem larger, you can easily create the illusion of a bigger space with large format tile.
Here are a few smaller spaces that look bigger thanks to some good (but easy!) design tricks.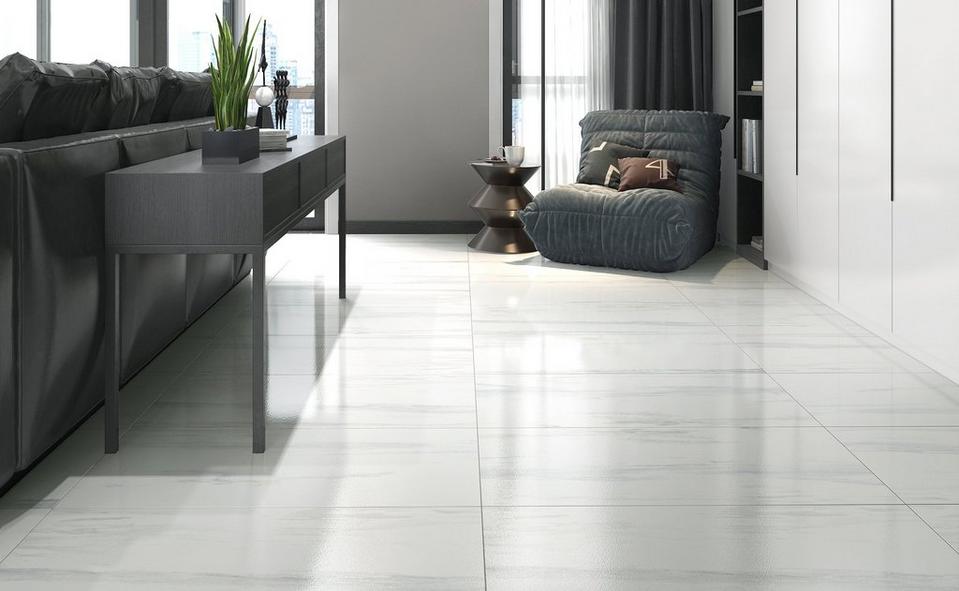 Small spaces can be sneaky, like this corner behind the living room couch. The first thing you can do to make a small space seem bigger is to use large format tile. Large format tile like this Solano Ivory Porcelain Tile creates the illusion of more space because it has fewer grout lines than traditional sizes. Because of this large format tile, this narrow living room area seems much more open!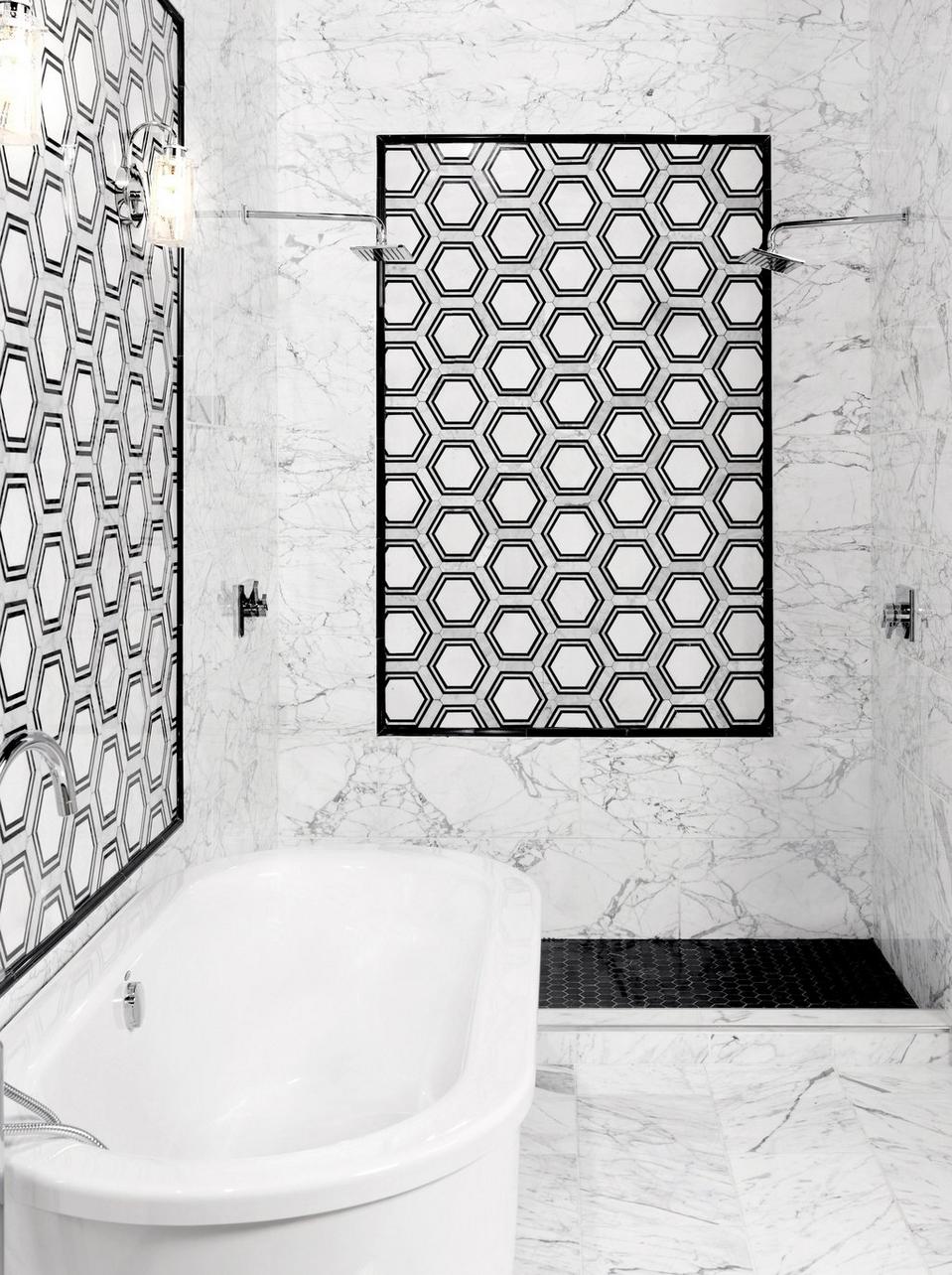 When you're trying to make your small bathroom look bigger, use all of the space that you can! By using the same tile on both the floor and the wall, you can bring the eye upward and create the illusion that your room is big and spacious. In this small bathroom, this Carrara Thassos Hexagon Waterjet Marble Mosaic paired with Statuario Classic Polished Marble Tile both use all of the space to make the space look wider and taller.

Because floors with large format tile have fewer grout lines, the area always looks bigger. Large format tile with rectified edges will always have smaller grout lines. Rectified tile has grout joints that are cut so precisely that tile can lay closer together for smaller grout lines. The smaller the grout lines, the more convincing a space-creating illusion is! Here, our Denim Grey Porcelain Tile with rectified edges makes the floor of this small home office look much bigger.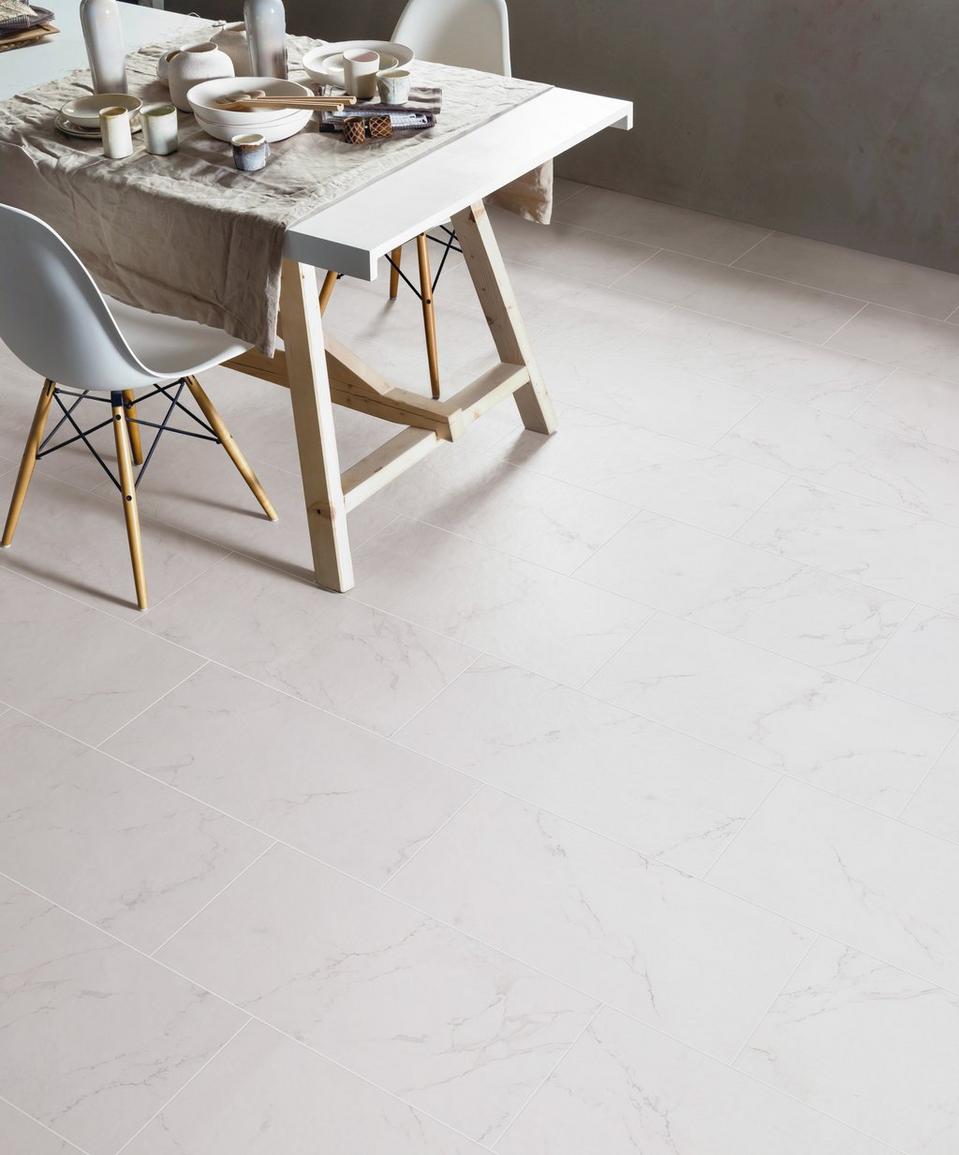 And, as you're looking for tile that has rectified edges, look for grout that coordinates with the color of the tile. This Carrara Matte Gray Porcelain Tile was paired with a lighter grout color that almost matches the main color of this marble-look design. This creates the illusion that there are no grout lines on the floor, which would otherwise make it feel fragmented and appear smaller.
If you want to redesign a small room to make it look bigger, schedule a free design consultation at your local Floor & Decor! A friendly design expert can help you use your space to your advantage, and help you find everything you need to get your done from start to finish!