Apr 2, 2019
Designer Spotlight: Christin
Floor & Decor designers have a lot of style, so clients who come in for free design services have endless possibilities for their project! Christin of Jacksonville is a star designer who has lots of creativity to share.
How long have you worked in interior design?
I have been part of the Floor & Decor team for the past 8 years, but I was 18 when I discovered my natural talent for interior design. In the 15 years since I've been in design, I've developed my skills and focused on giving my clients a "high-end" ambiance, regardless of budget.
I use both hand-drawn illustrations and digital software to help clients find that end goal. I take pride in helping clients achieve a look that is both realistic and an accurate reflection of their personal tastes!
I feel that my personable approach and cheerful nature help guide customers through the selection process, ensuring a smooth transition from idea to reality.
How would you describe your personal style?
I consider my personal style to be like Florida's weather: constantly changing. I am eclectic, and I love mixing vintage styles with newer trends. I like to stay contemporary, but I will add my own personal twist to current trends!
How do you stay on top of trends?
Pinterest is a girl's best friend. My Pinterest boards are full of hot new trends and timeless styles, and clients are bringing me inspiration from their Pinterest boards as well! Floor & Decor's seasonal Inspiration Catalogs and other design magazines featuring the latest and greatest trends are also good resources!
What trends are your customers bringing you?
The use of gray is a big trend because customers recognize that it's timeless and easy to transition into different types of designs. For style, my customers are bringing me modern farmhouse or "rustic-chic" looks with elements like white subway that are paired with the look of wood, from solid hardwood floors to wood-look tile.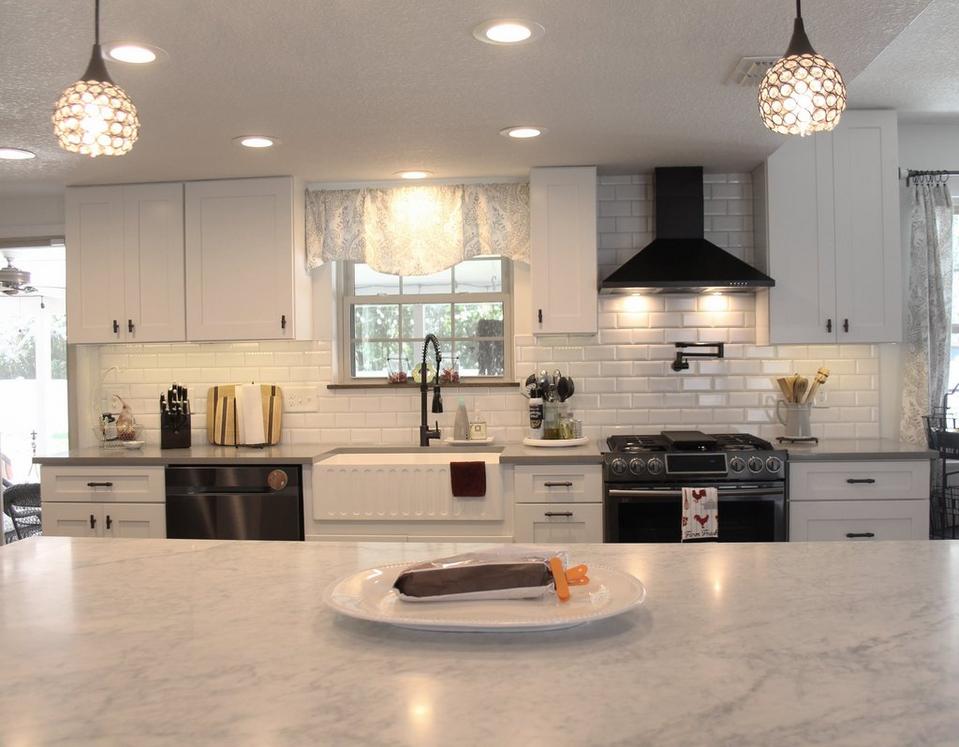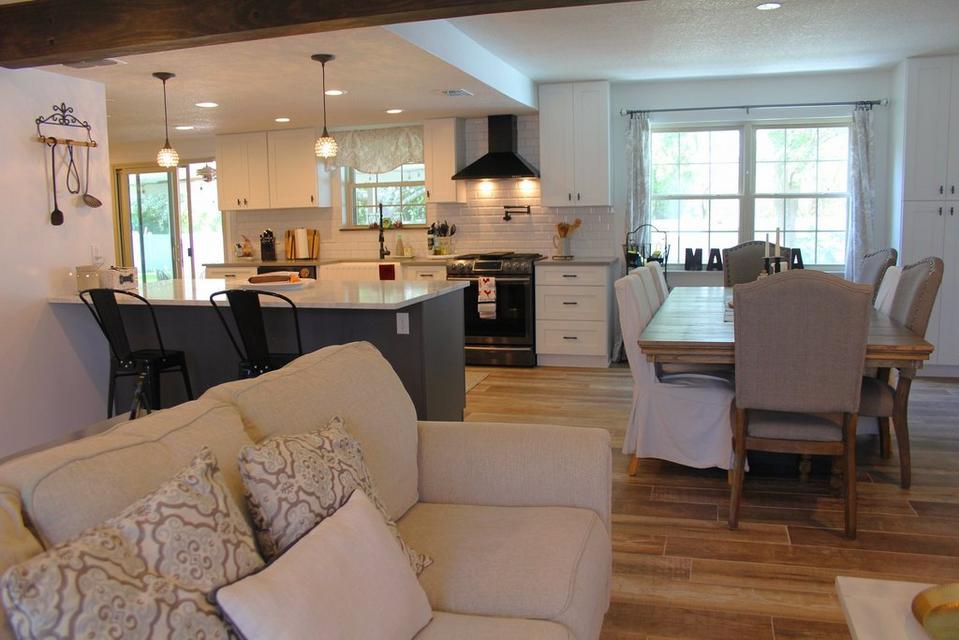 Is there a go-to product that you are really excited about right now? What is it and why do you like it?
I am so excited that Floor & Decor has patterned tiles like Bayona Decorative Ceramic Tile—it's versatile for any style, so you can use it in a modern, contemporary, farmhouse, or eclectic style. It's a simple yet significant pattern that can make a strong statement in any area!
What is the best part of being a Floor & Decor design consultant?
At Floor & Decor, I have access to an endless selection of tile, wood, and stone for customer projects. With so much to choose from, it allows me to really flex my creativity and get clients excited throughout the whole design process.
Do you have any tips or pointers for those working on projects of their own?
Before you start your project, create an inspiration folder! Take measurements of the space you want to work on, and then add any inspirational pictures or pictures of the space "as is." Take your project one step at a time, and stay true to your personal style. Of course, when you're ready, come see me at Floor & Decor in Jacksonville!
Unique designs by Christin and other Floor & Decor designers were most recently featured in the 2019 Spring Inspiration Catalog! You can see the tile, wood, and stone materials that Christin used in her coastal style kitchen and living room, and other designer picks in the 1 Room, 3 Looks showcase!
Want a stylish design expert like Christin to help you with your next project? You can book an appointment for our free design services today, and you'll get help from start to finish at your local Floor & Decor!