Oct 1, 2019
Designer Spotlight: Carol
Carol is a Floor & Decor designer in New York who has used her experience to make new style possible, and we got a close-up, sneak peek of her design process! See what a design appointment with Carol looks like!
How long have you worked in interior design? How long have you worked with Floor & Decor?
My career has taken me in all aspects of residential and commercial design. The result of these varied experiences is an understanding not only of spatial design but also of color theory and the psychology of visual merchandising. I've worked on spaces in hotels, restaurants, and homes. I've learned that with each project, I need to be sensitive to the specific needs of individual clients.
I started here in the brand-new New York store in October 2018 before it even opened. It's been very exciting being part of the inception of this location.
How would you describe your personal style?
Traditional with a twist. I've been in design long enough to see trends come and go. The trick is to spot what's going to stay timeless, and then give it a personalized accent to keep it exciting. My current space has clean-lined furniture, a balance of color, and some dramatic accents that can be swapped out over time.
How do you stay on top of trends?
Social media, social media, social media. Instagram will be where the most creative looks go, while Pinterest and Houzz will be the place that collects the trends. I also think that print magazines and catalogs (like our Inspiration Catalog) are great resources! I have many friends in the design field, and we love to get together to exchange ideas and solutions.
Take us through the design process, from start to finish. What does this journey look like?
The most important talent a designer can have is the ability to listen. I start with simple questions: "What's your style/color/budget/use for this room?" and listen intently to their responses, paying special attention to needs and wants they may not realize they have. When I've assessed what they understand they want, I explain exactly how we're going to proceed during their visit. I like to start by choosing a floor and working our way "up" the room, choosing décor pieces last.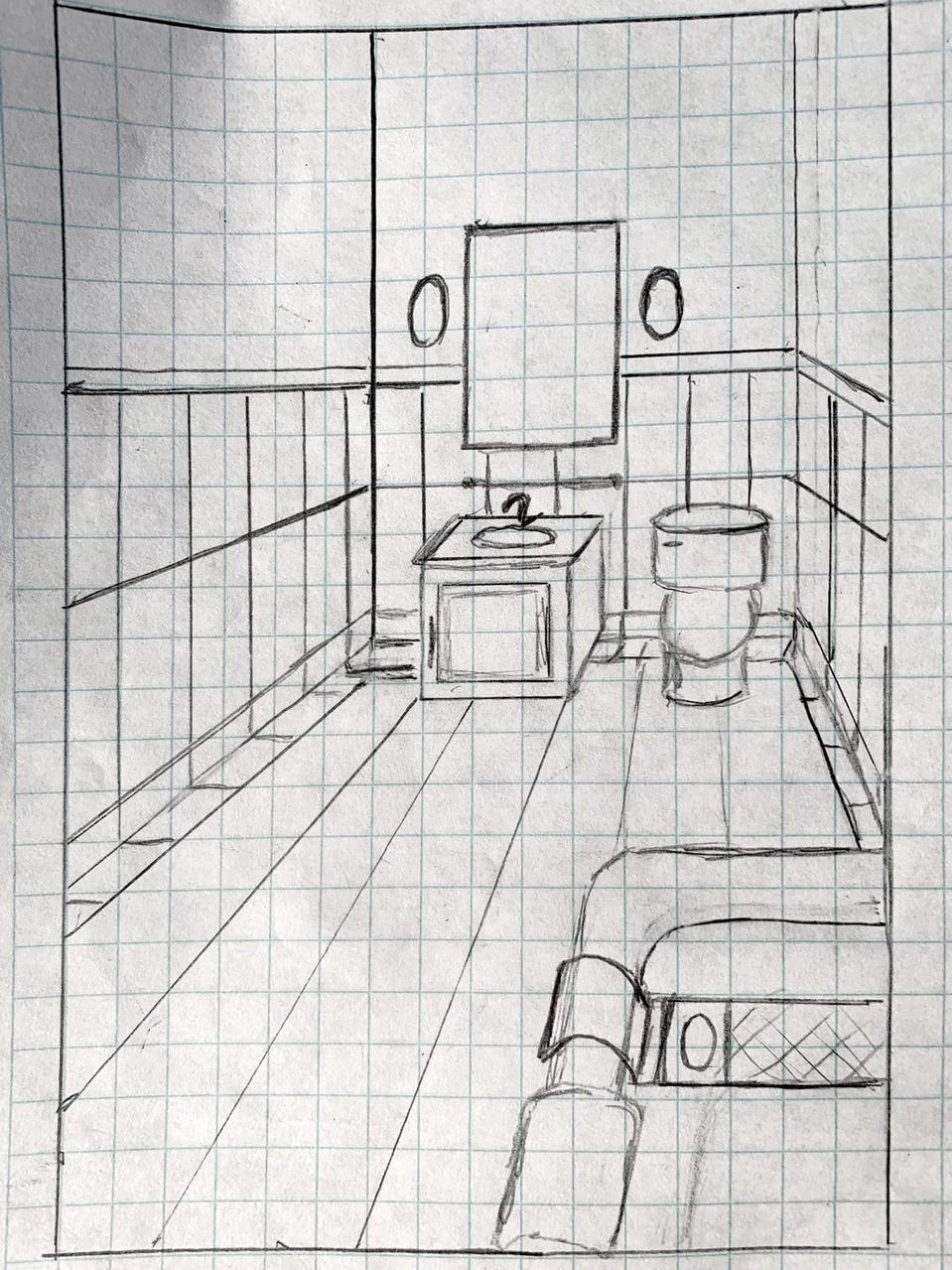 What recent project have you been most excited about designing?
That's a tough question. During my time here at Floor & Decor, I've had the opportunity to work on so many projects and feel good about what I've created.
I had one fearless client who wanted Skyfall marble in their entire bathroom. We have so many styles of this dramatic look of marble that it was easy to create something sleek yet dynamic.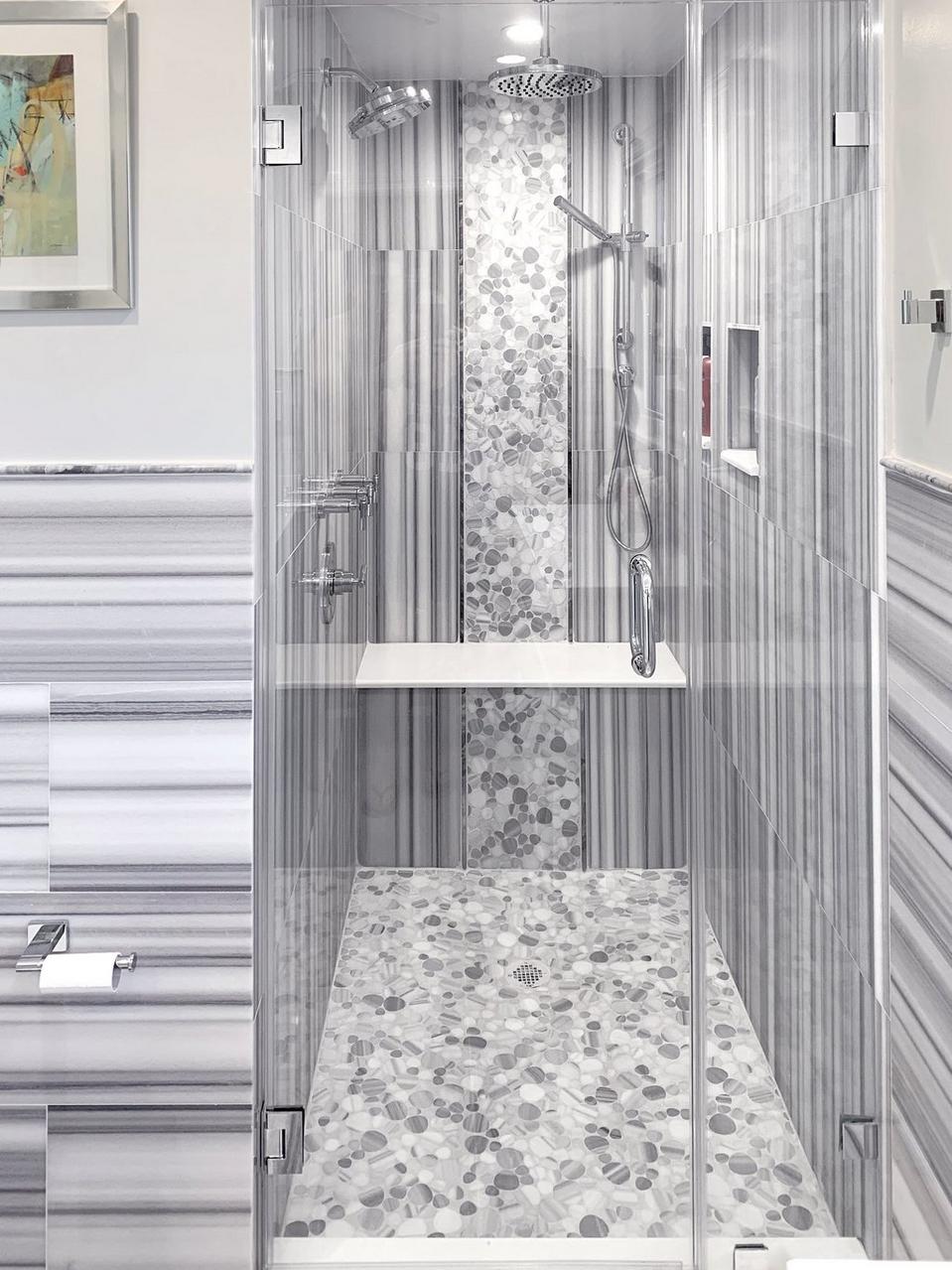 What's the best part about being a Floor & Decor Design Consultant?
The clients! Our store is so new and they're always in awe (and more than a little overwhelmed) when they step through the door. Then when they find they're getting talented design service, free of charge, to help them navigate through the store and put their project together, they're ecstatic. It's very gratifying.
I have to say, too, my co-workers are terrific. I know I can always rely on them for answers and help; the spirit here is one of cooperation and compassion.
Any tips and pointers for those working on projects of their own?
Take your time and think it through. Planning is always key to a successful project. Be ready for changes and setbacks, and stay upbeat… After all, you're getting a beautiful new space!
If you have a project in mind and you're interested in getting design help, Floor & Decor design services are FREE. Simply schedule an appointment today to get started!