Nov 8, 2018
Why You Should Choose Tile
Tile is one of the most popular flooring products out there, from busy commercial spaces to stylish private homes. But why exactly are more and more people using it in every room that they design? Here are just a few benefits of tile and why it could be the right choice for your home.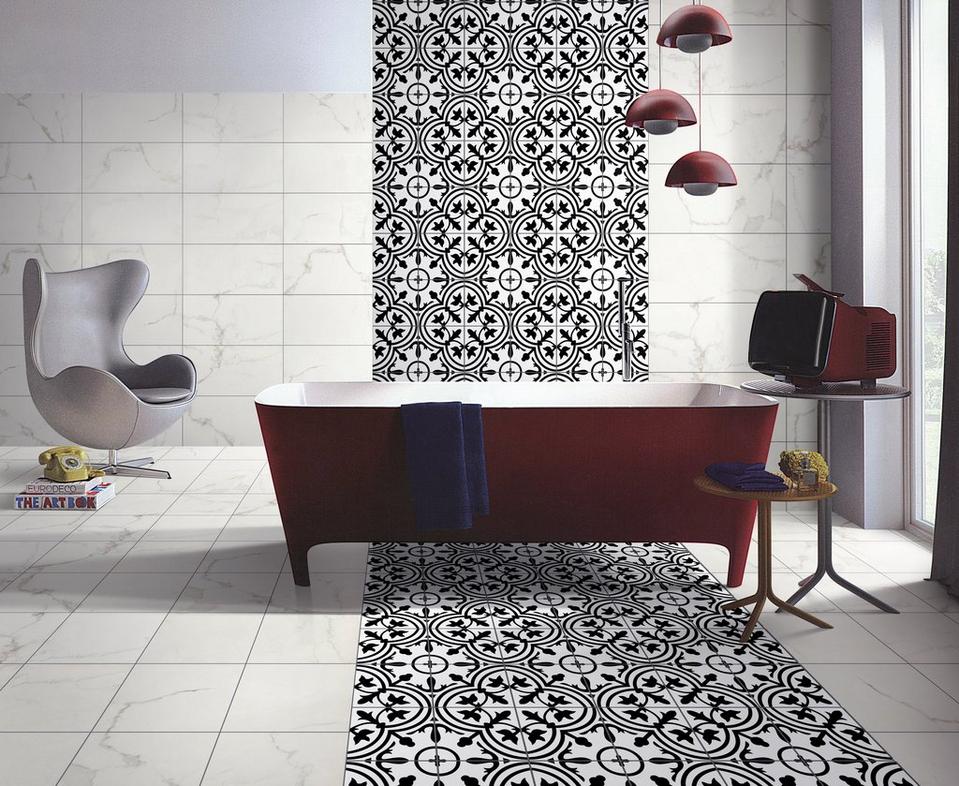 Tile is Waterproof
The waterproof nature of tile has no expiration date, so you never have to worry about mopping spills or drips right away. You can use tile to build your style in a kitchen, basement, and even by the pool. You'll most often see tile in bathrooms and showers, like this Bayona Decorative Ceramic Tile.
Tile is Durable
Tile is extremely durable, able to take on spills, lots of activity, and impact. It's the right choice for anyone that has an extremely busy space!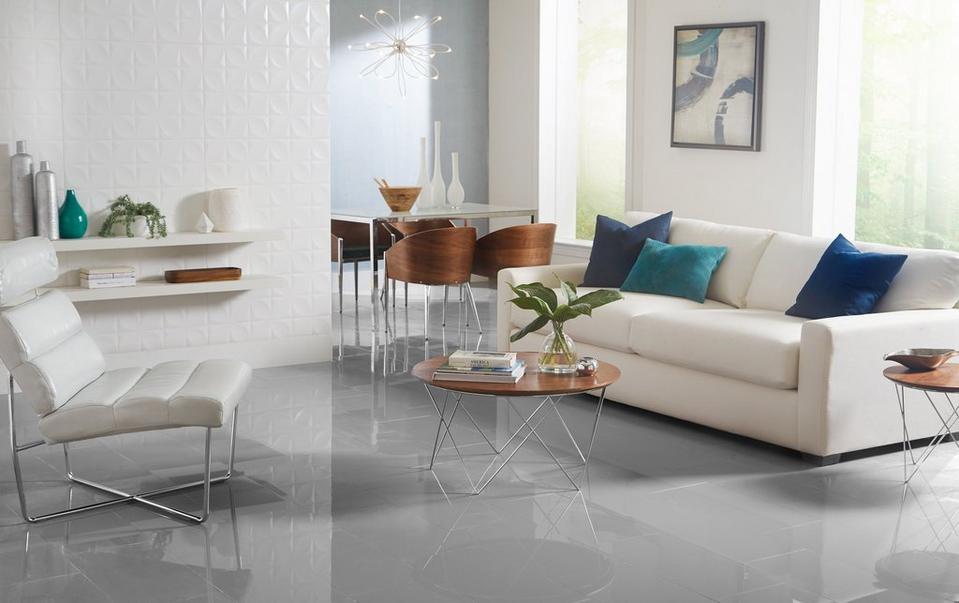 Ceramic tile can take on anything. It's resilient in areas with lots of activity, like mudrooms and living rooms. Plus, it's resistant to stains, scratches, and fading, so you can rest assured knowing your tile will look good no matter what happens.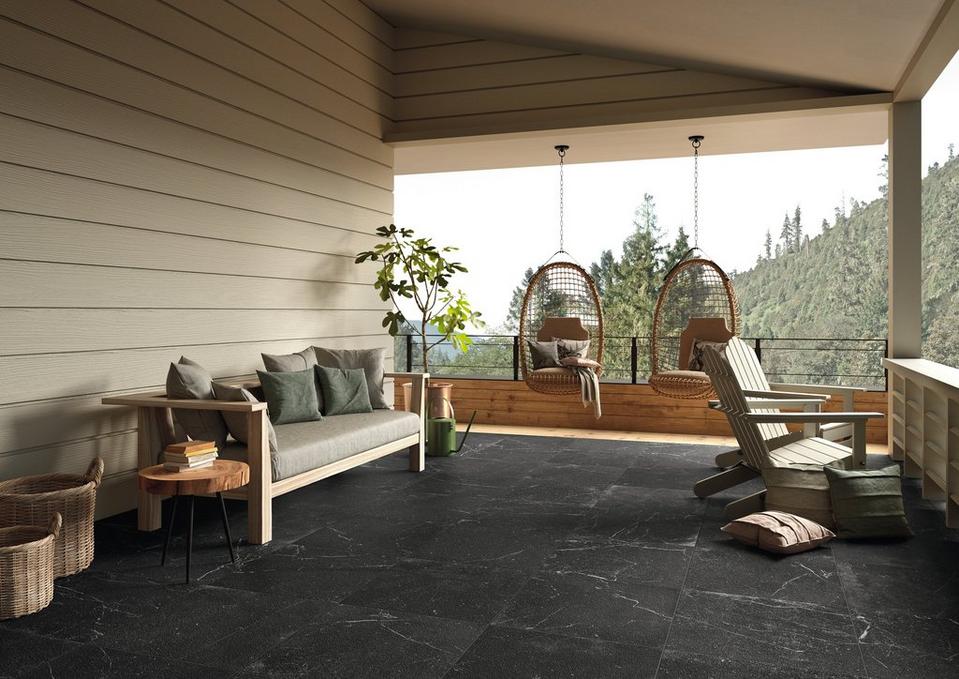 Porcelain tile is just as durable as ceramic and it is heat-resistant. Porcelain is a great choice for outdoor spaces like patios and pool areas, sunrooms, and fireplaces.
Versatile
Tile is one of the most versatile options in both style and function. You can find tile in a wide array of shapes, colors, and patterns.
Want a stylish backsplash that makes a statement? Use colored glass or geometric mosaic to add visual interest.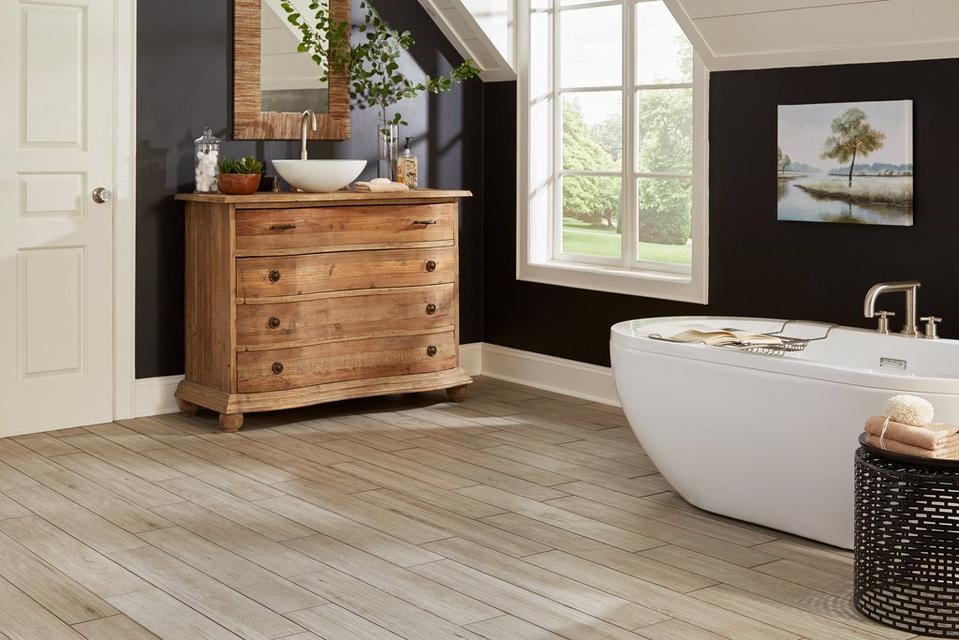 You can also put the look of wood in the bathroom or another high-traffic area with wood-look tile since it's waterproof and comes in more designs than ever before! Plus, there's a wide array of style options. Get anything from a traditional plank to a geometric mosaic for your design.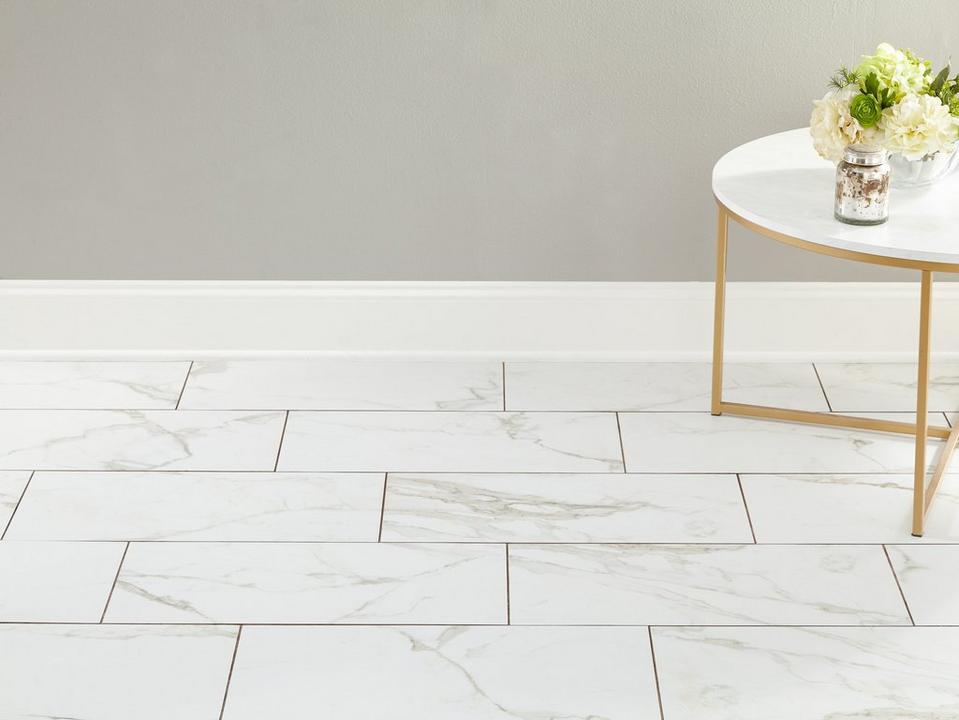 Think the look of stone can only be found in genuine marble? Think again! Stone-look tile can give you the look of marble, slate, travertine, or brick in anything from a mosaic to a large format tile.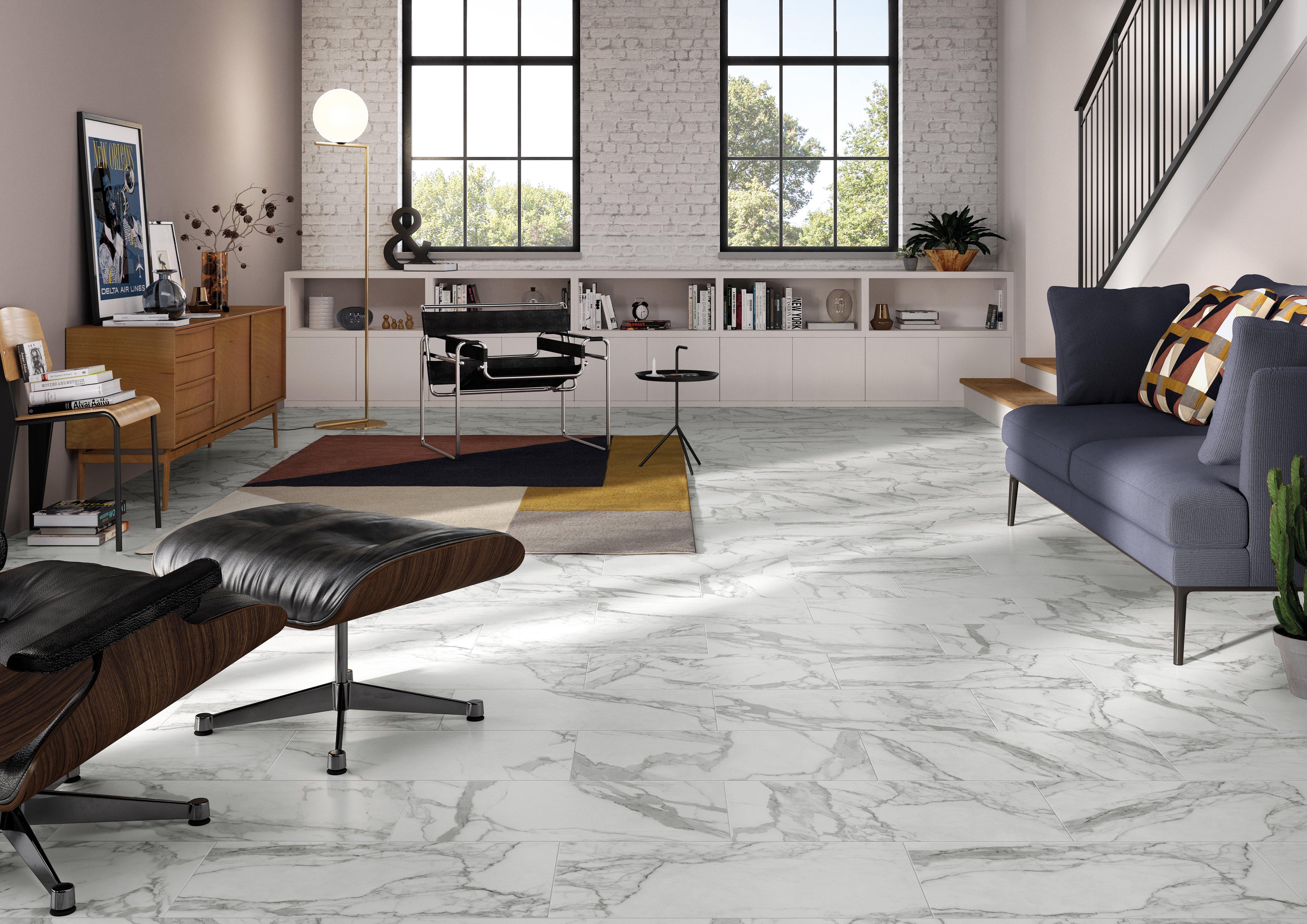 Tile is Perfect for Any Home
Have messy kids or furry pets? Not only does the durable and versatile nature of tile make it easy to maintain, tile also won't hold allergens or pet dander. Plus, it'll keep your rooms cool in the summer, or warm in the colder months with a heated flooring system for your porcelain tile floors!
With hundreds of looks and choices of tile at Floor & Decor, you can find something that's perfect for your home and style! See what's available at your local Floor & Decor, or shop online. You can also work with the free Design Services team at your Floor & Decor for your next design project!