Nov 6, 2018
The Word on Wood-look Tile
The look of wood is in high-demand everywhere from living rooms to kitchens and bathrooms. Real Hardwood may not always be practical in every space but you can still get the natural look of it with wood-look tile.
See what features and benefits wood-look tile can offer in your home.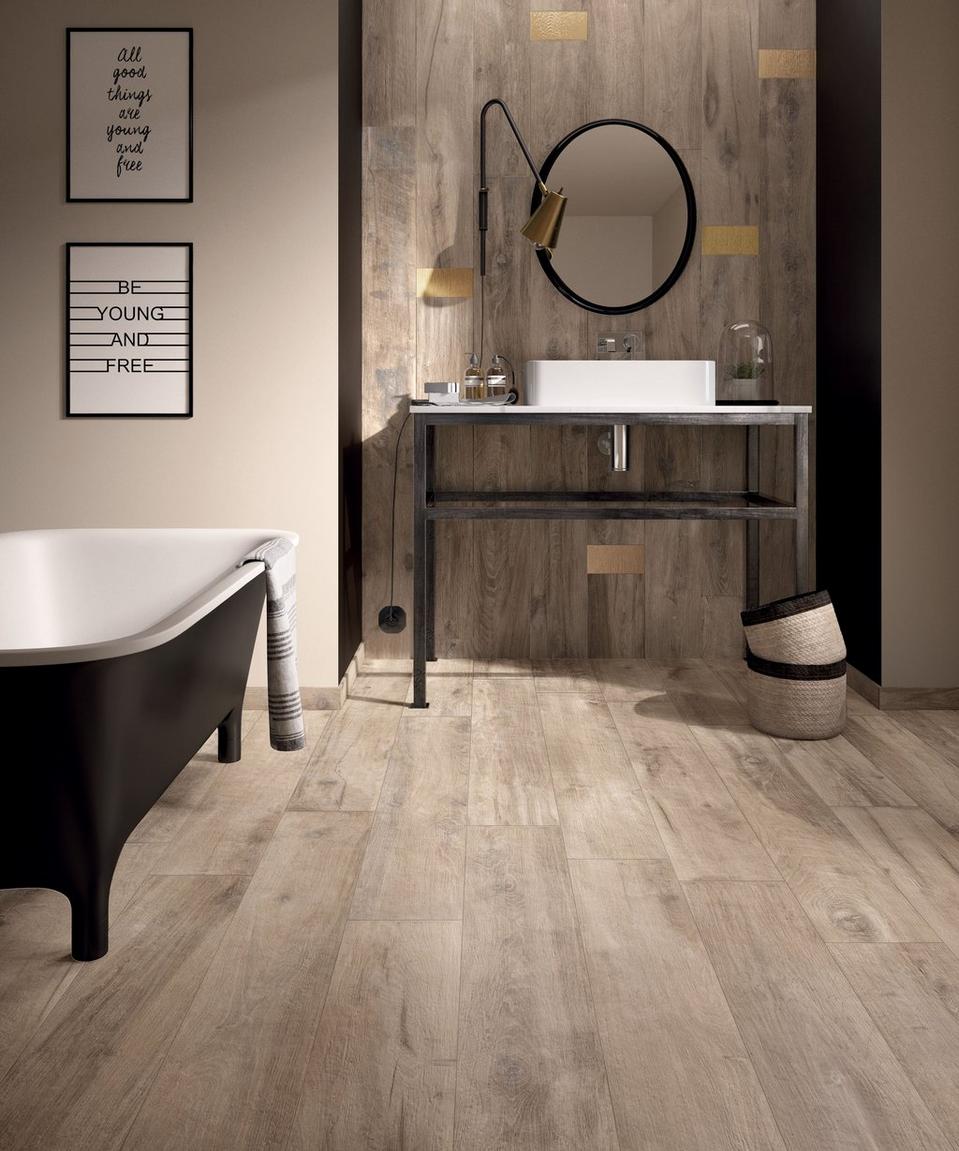 Waterproof
Wood-look tile has become so widespread partly because you can put in it places where you typically can't put real wood, like kitchens, bathrooms, and even basements. Need to handle a spill? Just mop it away! Wood-look tile is completely waterproof, so you can have peace of mind that your floors will last.
Durable
On top of being waterproof, wood-look tile is dent-resistant and scratch-resistant, and it's strong enough to withstand areas with lots of activity, like walkways and playrooms. So, when you get the look of wood in ceramic or porcelain tile, you're getting an option that can stand the test of nearly anything. Porcelain tile is even heat resistant, so you can put it in sunrooms and outdoor areas.
Versatile
Wood-look tile is a practical and affordable option, which means you don't have to sacrifice style for your budget.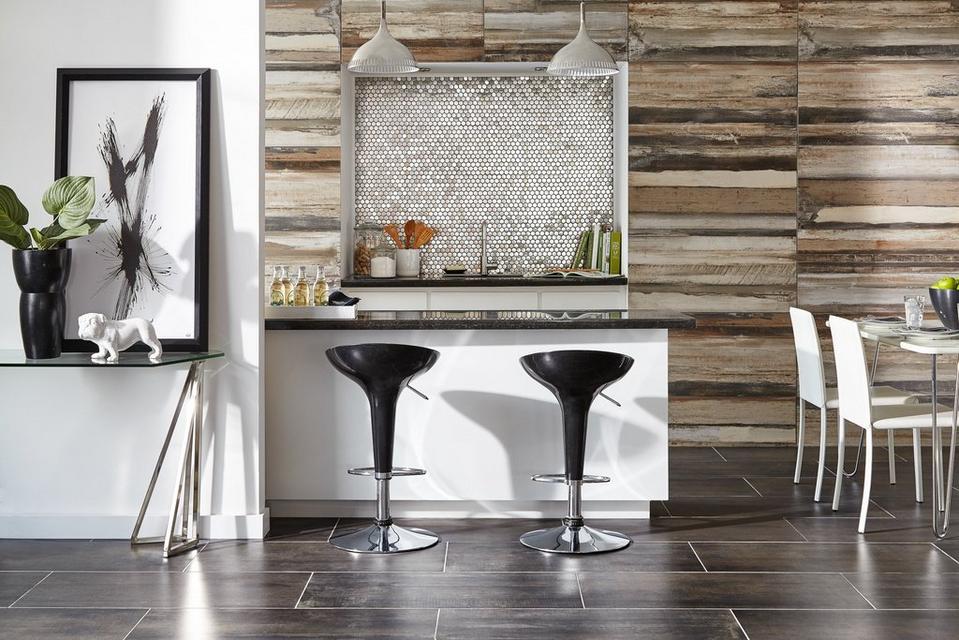 Want wood plank walls? You can install wood-look tile on the walls, especially in kitchens or bathrooms where it may get wet. You can even use porcelain wood-look tile in warm or hot areas, like around fireplaces.
Stylish
The fine detail of wood-look tile is made possible with inkjet technology, which means you can get a replica of any type of wood. With exceptional variation from plank to plank, you get the look of wood that's so natural looking that it almost seems real.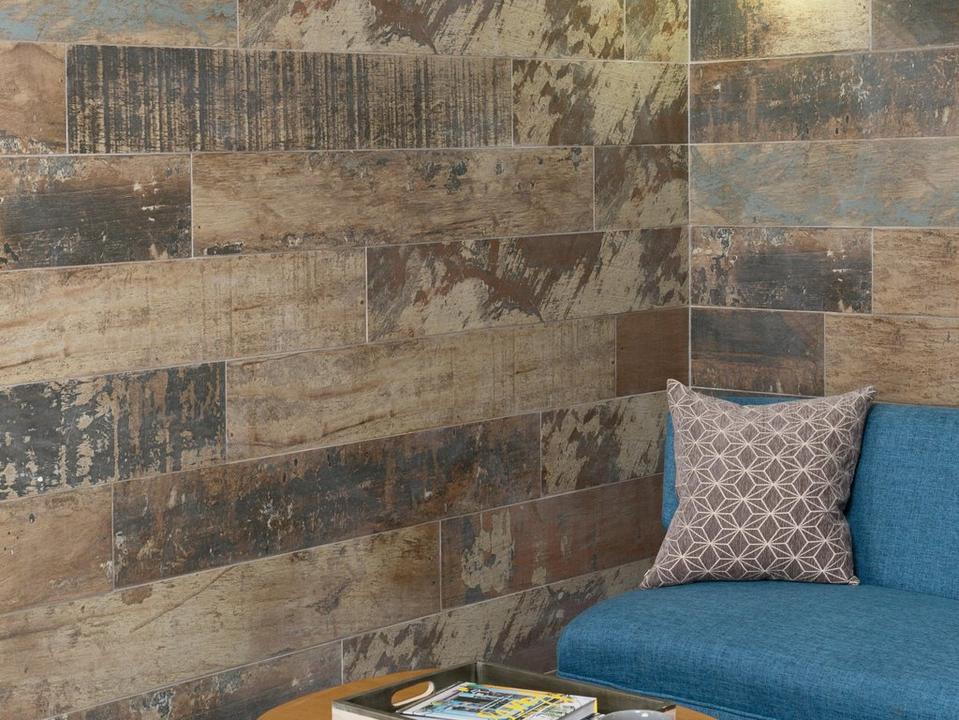 Wood-look tile doesn't just look like wood, it's made to have a realistic feel of it, too. Whether it's hand-scraped, wire-brushed or simply natural, you'll be able to feel the graining that you'd find in natural wood.
Wood-look tile is available in all the same color options that you'd find in wood, from gray and blond to deep classic brown. You can even find some options of wood-look tile in different shapes and more colors, like a hexagon mosaic or brown and blue wood-look tile.
Floor & Decor offers the largest in-stock selection of wood-look tile that you can take home today. And, there are even more styles online that you can have shipped to you or your local store. Want to see how you can design with wood-look tile? You can get more ideas from the Inspiration Center and from a design expert in a complimentary design consultation appointment at your local Floor & Decor.