Mar 28, 2019
Sustainable, Reclaimed, Recycled: Eco-friendly Flooring & Ledger
Want to go green but don't know where to start? Updating your home to be an environmentally friendly haven is easy—and you can start with your floors and work your way up! Floor & Decor has sustainable wood flooring and recycled brick ledger that fit into any design.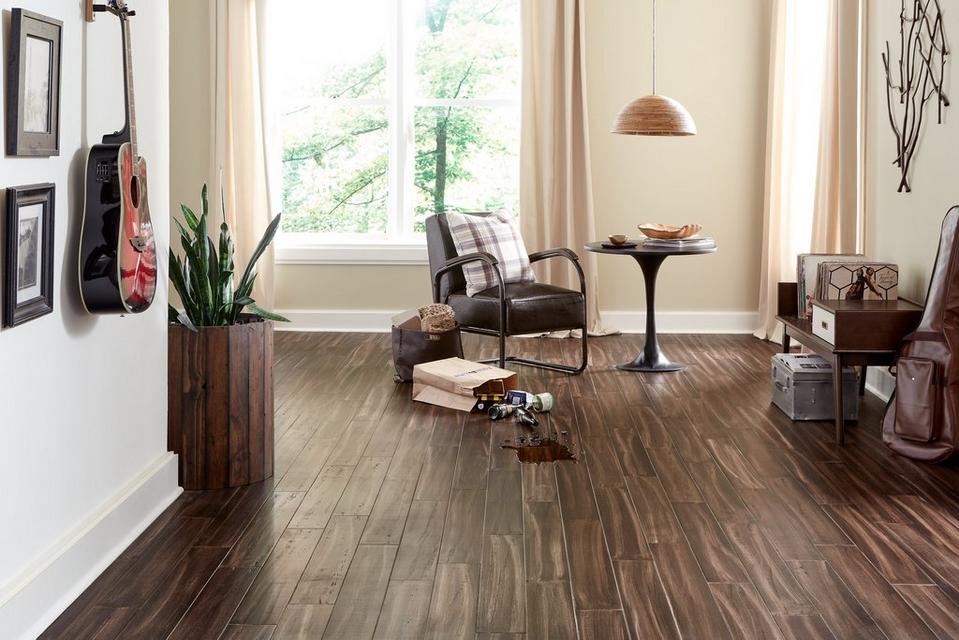 Bamboo can grow to maturity in as little as three years before it gets harvested, which is years faster than most sources of hardwood. To become flooring, bamboo is first shredded and then pressed down into smooth wood planks. These planks are three times stronger than the benchmark Red American Oak, making bamboo an option that is as durable as it is sustainable!
AquaGuard Bamboo is a water-resistant flooring option that is exclusive to Floor & Decor! It's water-resistant for up to 30 hours, which makes it ideal for high-moisture or spill-prone areas such as the kitchen, mudroom, or full bathroom. You can even put it in the basement because it can go in any grade level in your home!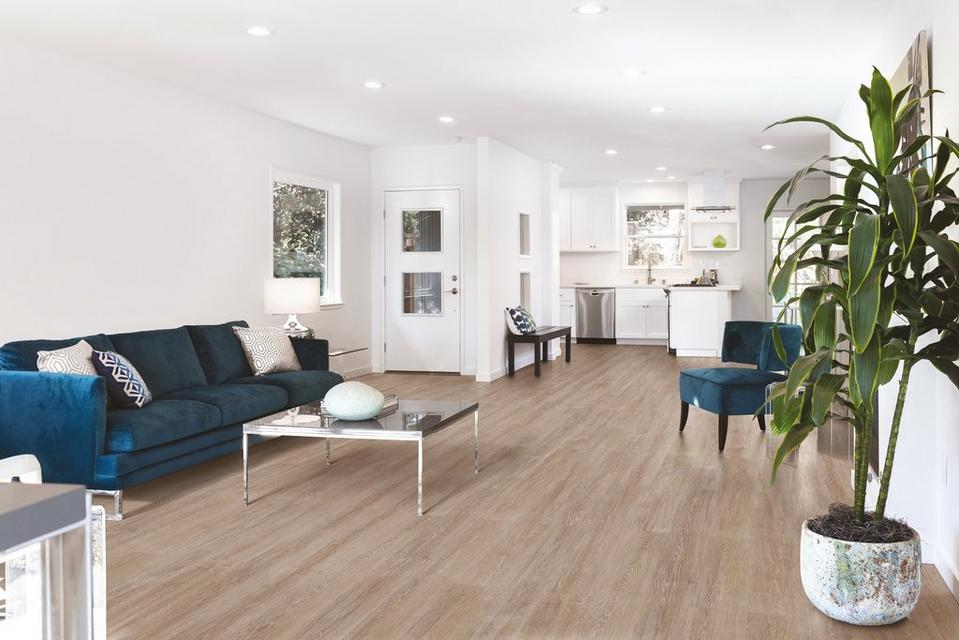 Cork flooring is unique because of how it is sourced. The bark of the cork oak tree is harvested from live trees, so the forests of cork trees are left standing. The bark does fully grow back within five years, so one tree can continue to supply cork for years. Cork is also biodegradable and recyclable, so there's minimal waste in the production of cork flooring.
Cork flooring by the Floor & Decor-exclusive brand Eco Forest has these benefits and more. Eco Forest cork floors are GREENGUARD Gold Certified for ultra-low VOC emissions, and they have an NPC technology durability rating that exceeds the highest rating available. Not only are Eco Forest cork floors durable, they're also quiet. The cork has a unique cell structure that offers a high level of acoustic insulation that many flooring options can't provide!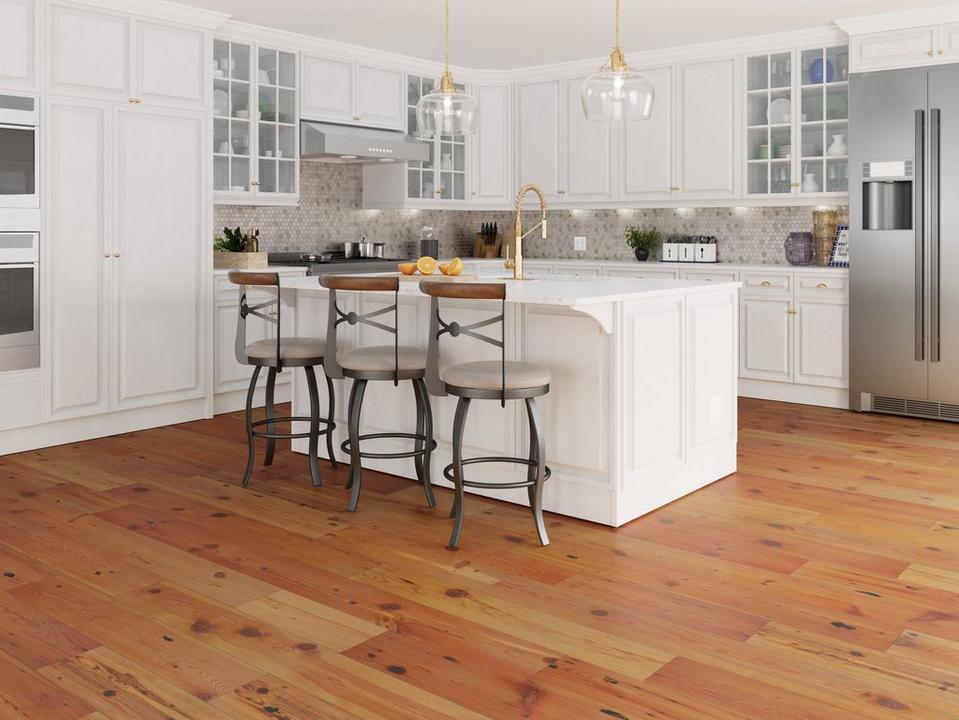 Do you like the reclaimed wood trend? The top layer of Reclaimed New Heart Pine Engineered Hardwood is made of genuine reclaimed wood, meaning that it's taken from existing hardwood panels and then engineered to become flooring again. Reclaimed New Heart Pine can complement a cozy farmhouse design with its rustic appearance. Its natural wood graining and high variation of hues can even add depth to a contemporary space like this kitchen.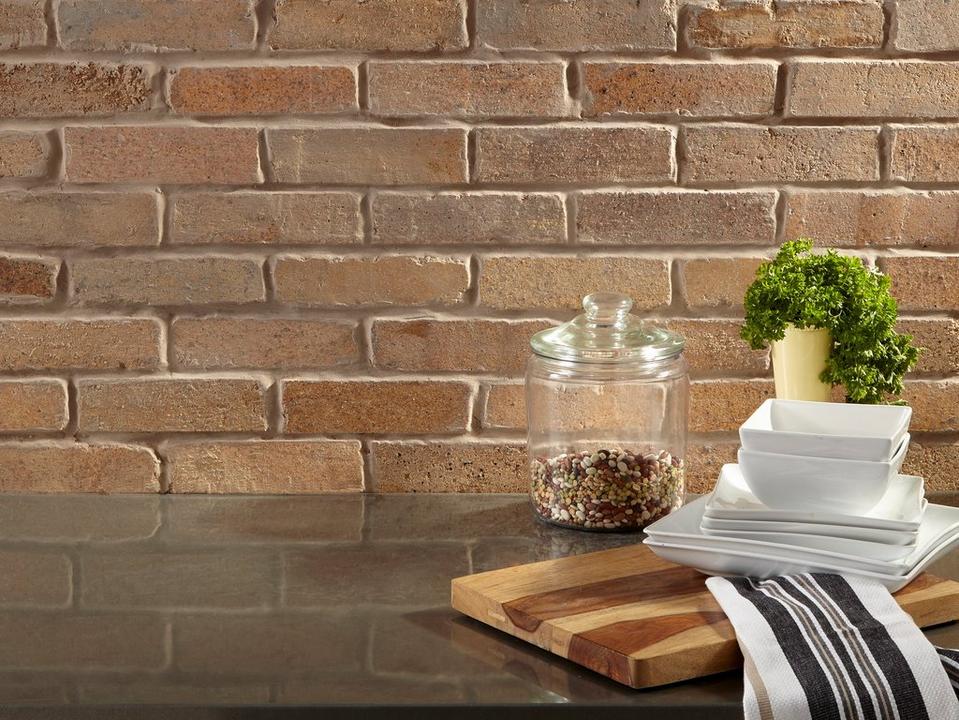 Reclaimed isn't just exclusive to hardwood! Rock Ridge Reclaimed Brick Ledger comes from the demolition sites of industrial factories and has been repurposed as wall ledger. You can use it to add a textural design element to your space by installing it around a fireplace, on accent walls, or in kitchens, bathrooms, and patio areas. You can get it in a classic warm Georgia Clay, that's seen here, or in an industrial-cool Cressida Gray.
Want to incorporate eco-friendly materials into your next project but don't know where to start? Take advantage of our free design services! A friendly design expert at your local Floor & Decor can help you from start to finish, from designing your new space to helping you find all the materials you need.