Apr 17, 2019
What's New in Eco-friendly Flooring?
Bamboo and cork flooring are some of the most sustainable flooring options available. Bamboo reaches maturity in as little as five years before it's harvested. Cork oak trees are never cut down — the cork is made from the bark of the tree, which can grow back in as little as six years.
These sustainable options are available in several popular styles at Floor & Decor! See what's new online and in-store.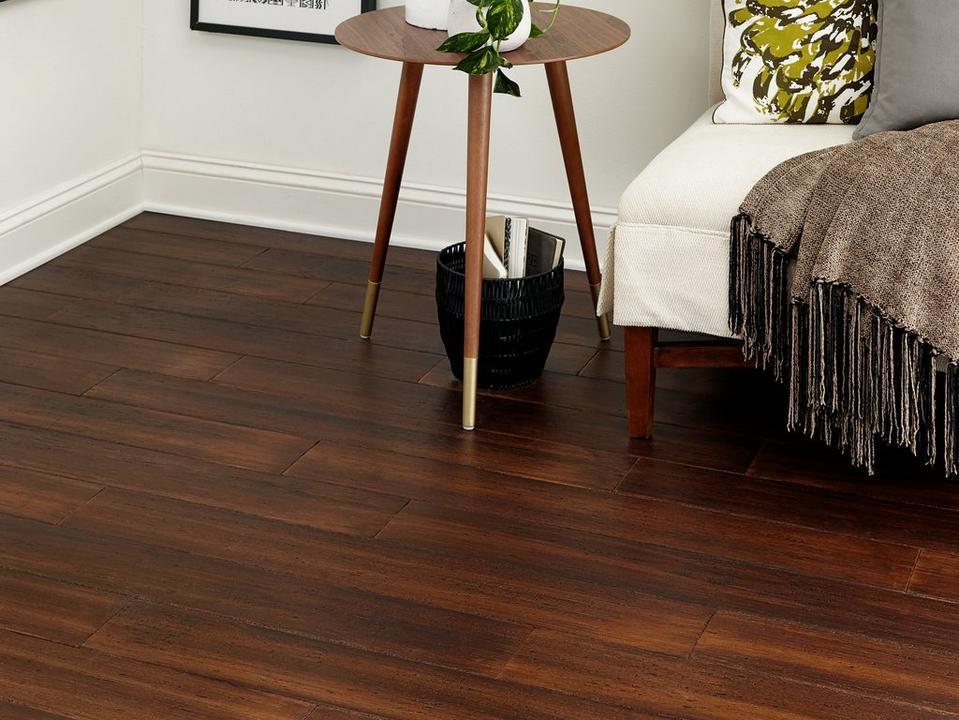 With Privada Wire Brushed Solid Stranded Bamboo, texture and deep color come together in perfect harmony. The rustic wire-brushed texture and classic, rich brown colors create a dynamic look that's reminiscent of the reclaimed style popular in modern designs.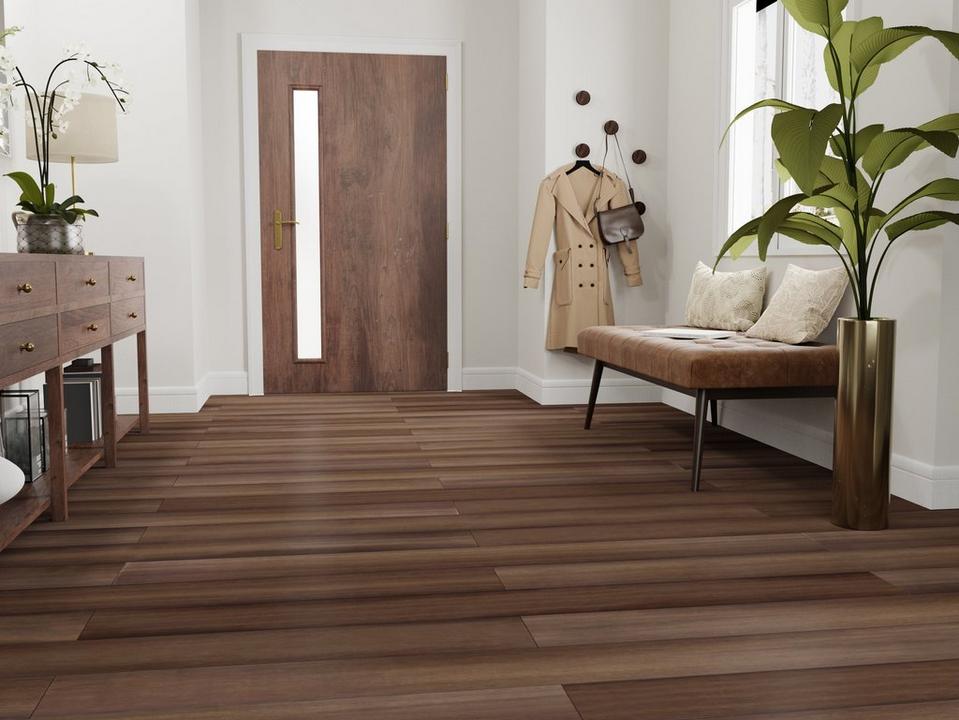 Greige Hand Scraped Locking Engineered Stranded Bamboo is the epitome of high-variation wood. The subtle, hand-scraped texture gives these floors a softer, warmer finish by maintaining the bamboo's natural characteristics. The variation of colors makes it a versatile flooring option that fits right in with contemporary, classic, or transitional looks.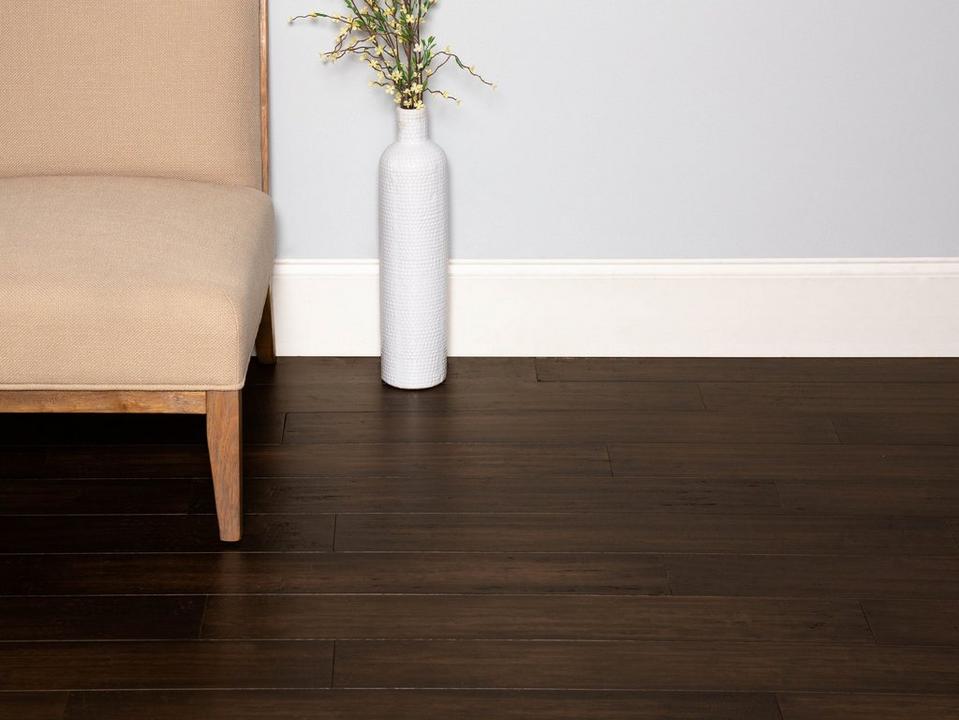 Deep brown floors are coming back, and now they're available in bamboo flooring! The hand-scraped texture of Tawny Hand Scraped Locking Engineered Stranded Bamboo makes it a sustainable option for a traditional space with the classic, deep brown hue, but the hand scraped texture creates a clean finish that's perfect for a modern space as well.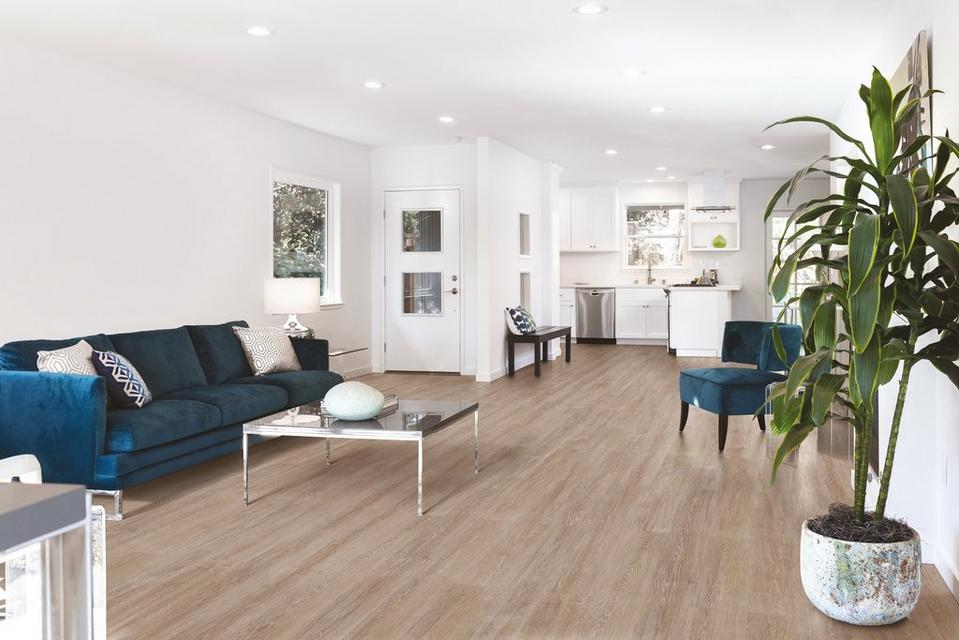 This flooring comes from the Floor & Decor exclusive brand EcoForest, which produces eco-friendly flooring from sustainable materials. Sunset Oak Smooth Cork Plank features the blond wood color that is popular in the farmhouse look and other transitional styles. The smooth texture and subtle woodgrain design creates a softer look that makes it hard to believe that it's actually cork! This floor serves as the perfect backdrop to the clean, simple lines of the white modern-contemporary trend.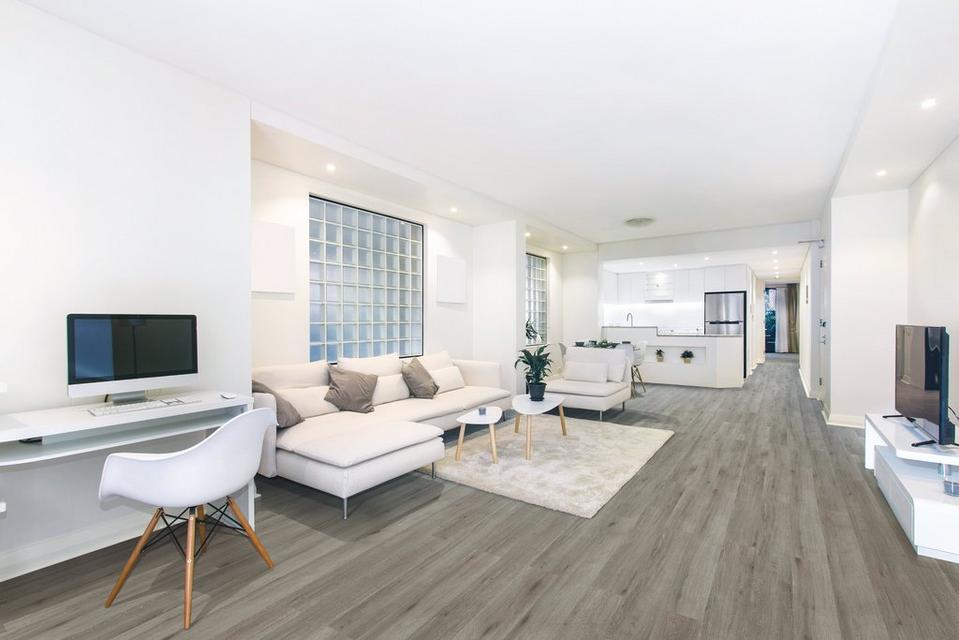 Patet Gray Smooth Cork Plank looks so much like real hardwood that you'd be shocked to learn that it's cork! The smooth texture and deep-colored woodgrain design create a dimensional look, but the cool gray color makes it a versatile option for spaces that are anything from classic to contemporary looks.
Want to learn more about eco-friendly flooring for your home? We have a great blog article that details our sustainable, recycled, and reclaimed flooring and decor. While you're at it, book a design appointment with our design services at your local Floor & Decor!