Jul 4, 2019
What's New in Tile & Stone
We're getting a lot of new looks of tile and stone! The styles you see here are available in-store and online! Here's what's new in tile at Floor & Decor.
Glimmering Glass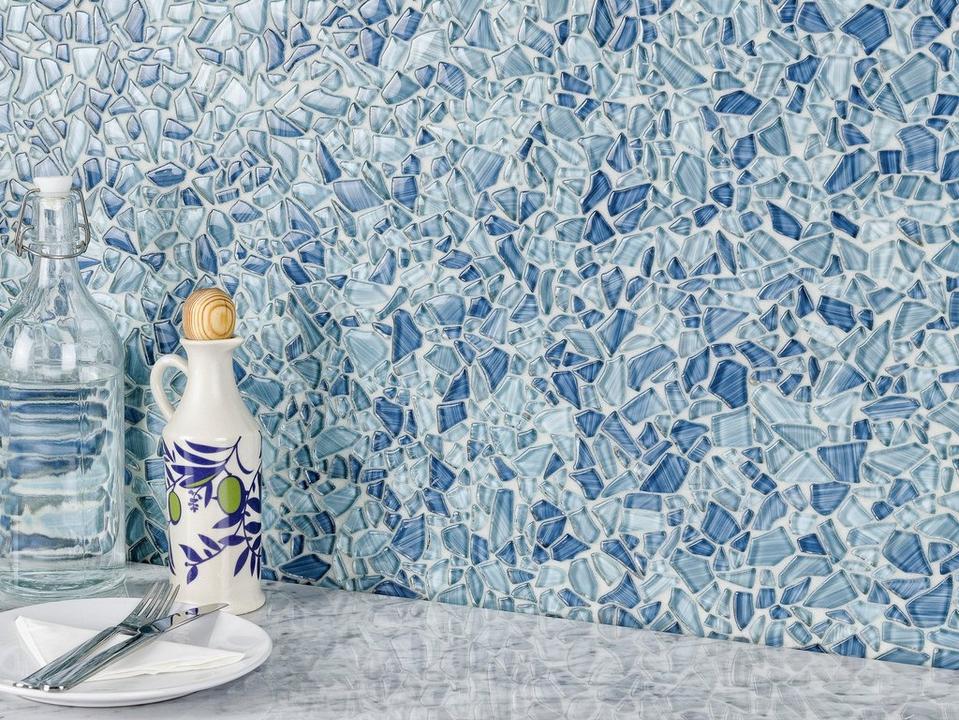 Sometimes, something as simple as a mosaic can add a coastal touch to a design, and this Paradise Bay Pebble Glass Mosaic does just that. It's reminiscent of sea glass you'd find along the beach, and the bright blue hues remind us of crystal blue seas on a sunny afternoon.
Shimmery Metallics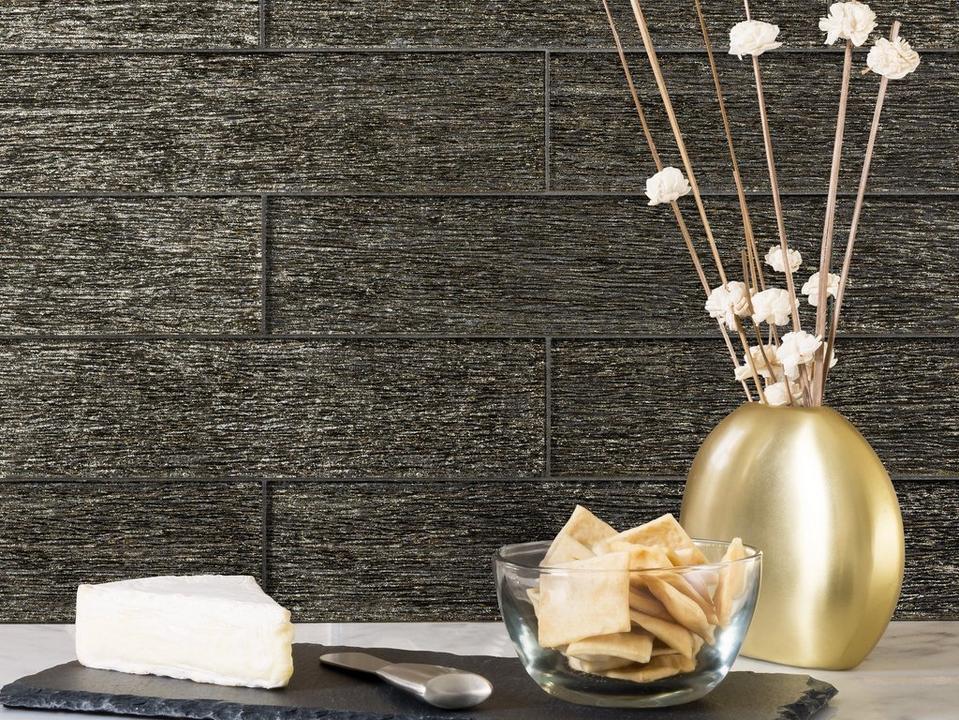 Metallics, such as brushed bronze, can offer a traditional touch while adding drama to a room. Dream Burnished Bronze Glass Tile features a brushed dark bronze seen in classic designs. The light tones in this glass tile add the right amount of shimmer to make it a subdued yet glamourous accent.
Brick-look
Tresana Travertine Argento Brush Brick Mosaic is a new take on the traditional travertine. Travertine is a natural stone that can bring charm to any space, but with a variation of beige shades and brushed edges in this mosaic, you get the look of reclaimed brick with an unexpected polish.
Stone-look Squares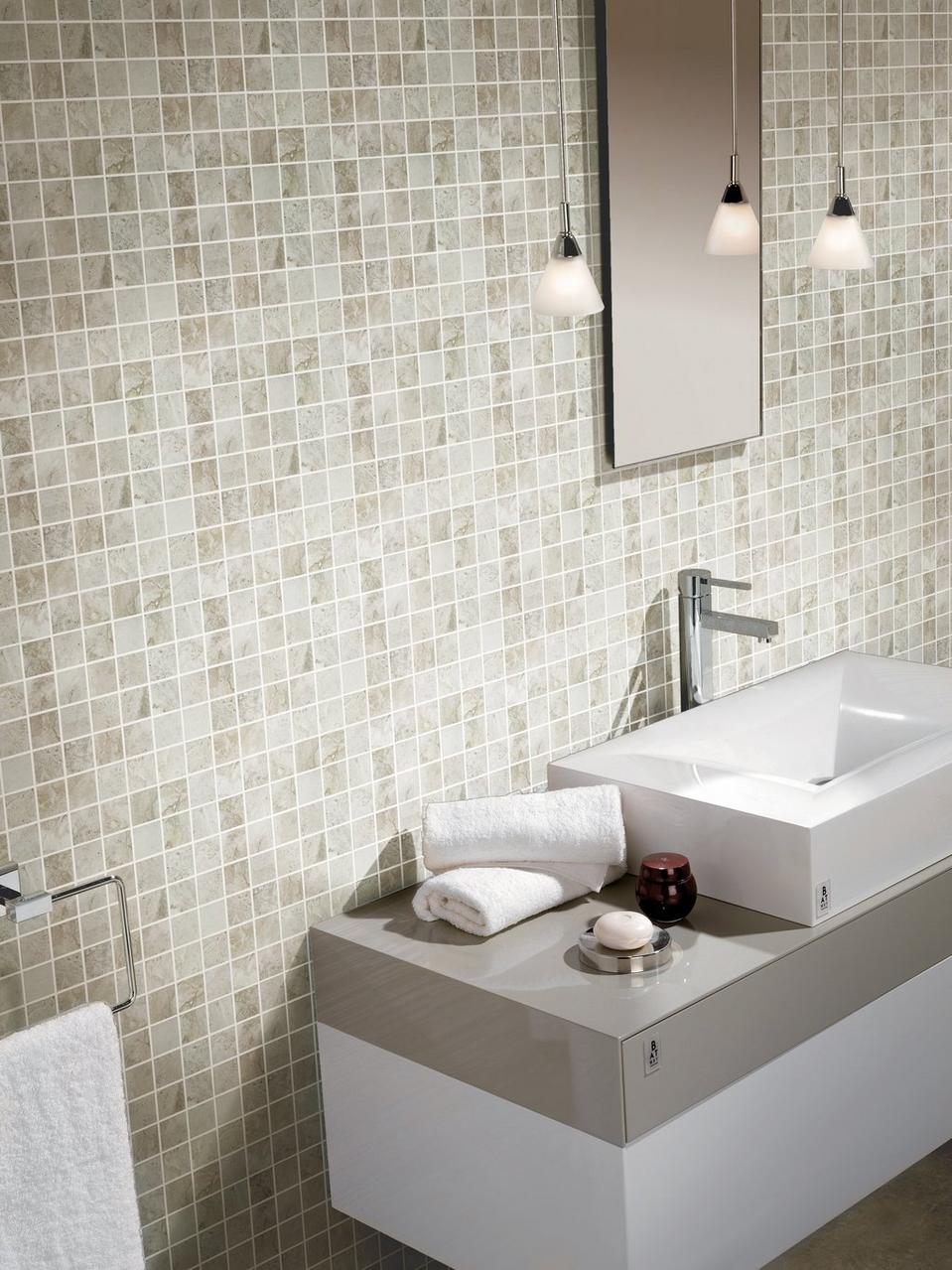 Tarsus Gray Polished Porcelain Mosaic has a simple, classic look, yet plenty of color variation for a dimensional feel. It's perfect for zen spaces like this bathroom, or in modern spaces where its neutral gray, clean lines and smooth finish can take center stage.
Maximo® Thin Tile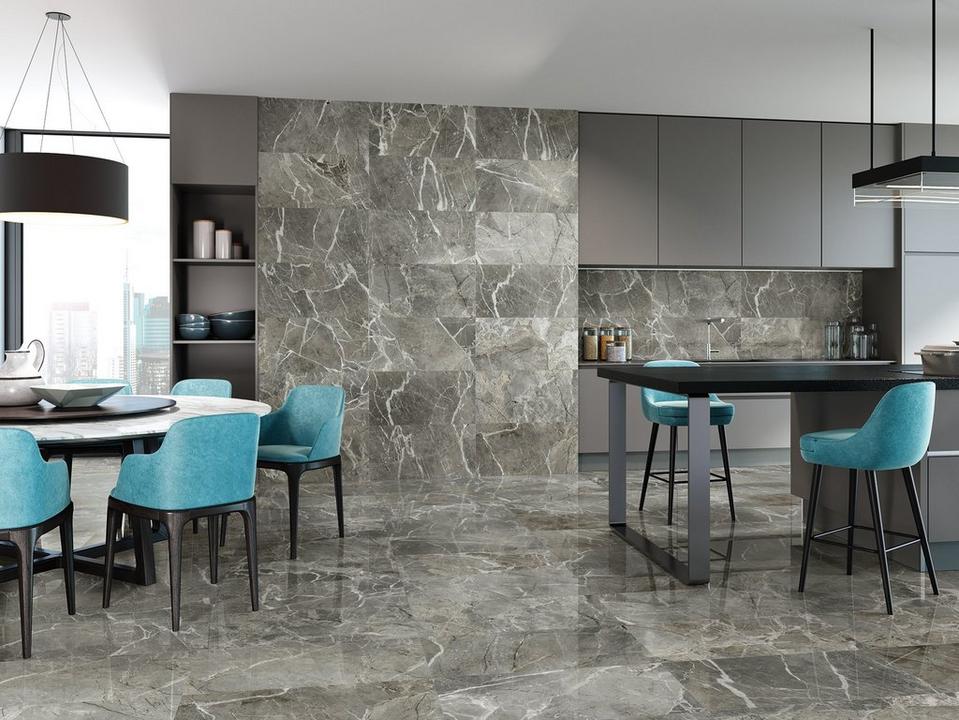 You can have a brand-new look without the wear and tear of demolition with the latest innovation in tile, Maximo® Durable Thin Tile, which is exclusive to Floor & Decor! It's the perfect flooring solution if you're looking for durable and stylish floors, but you want to save on time and mess. It comes in popular looks, like this stone-look Milazzo Griggo Polished Porcelain Tile.
You can always check the newest styles of tile on our tile page, or you can get stone style inspiration in our Inspiration Center. Have a vision for your new look but need help to make it a reality? Our design experts offer free design services at your local Floor & Decor. You can book an appointment with a designer today to be set up with style help and everything you need to start your project!