Nov 5, 2019
What's New in Marble?
Whether you want something glam, classic, or modern, there's a new style of marble that is sure to fit your design.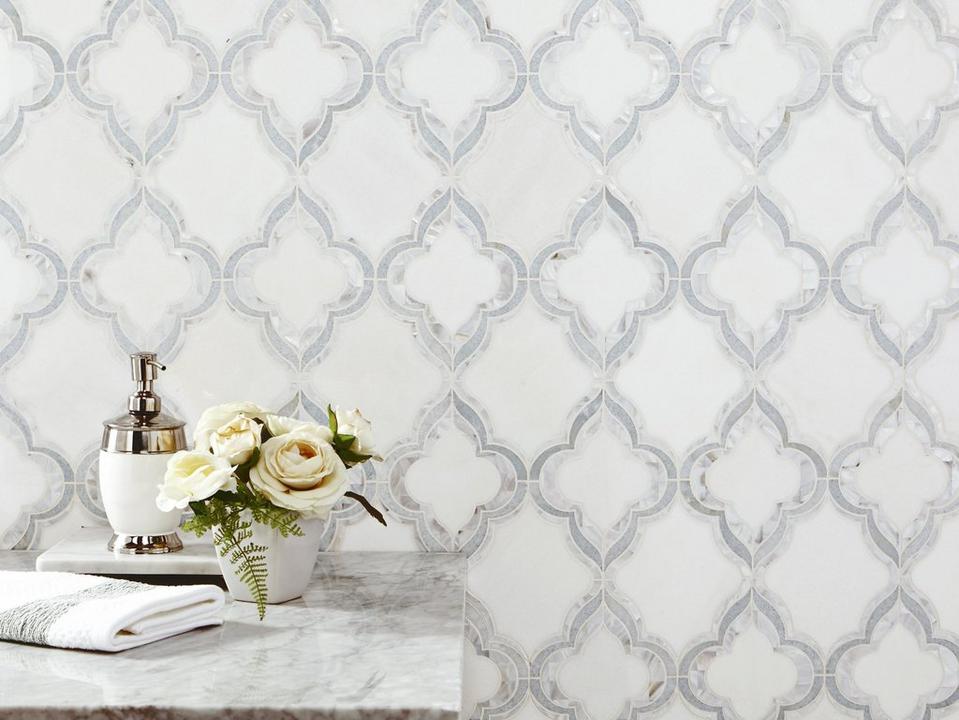 Thassos marble and mother of pearl in Viviano Marmo Blue Celeste Marble Waterjet Mosaic creates an elegant backdrop in this classic bathroom. The variations in the marble and the sheen of the mother of pearl draws attention to the inlaid quatrefoil shape. Pair it with floral accents to create a serene, relaxing space!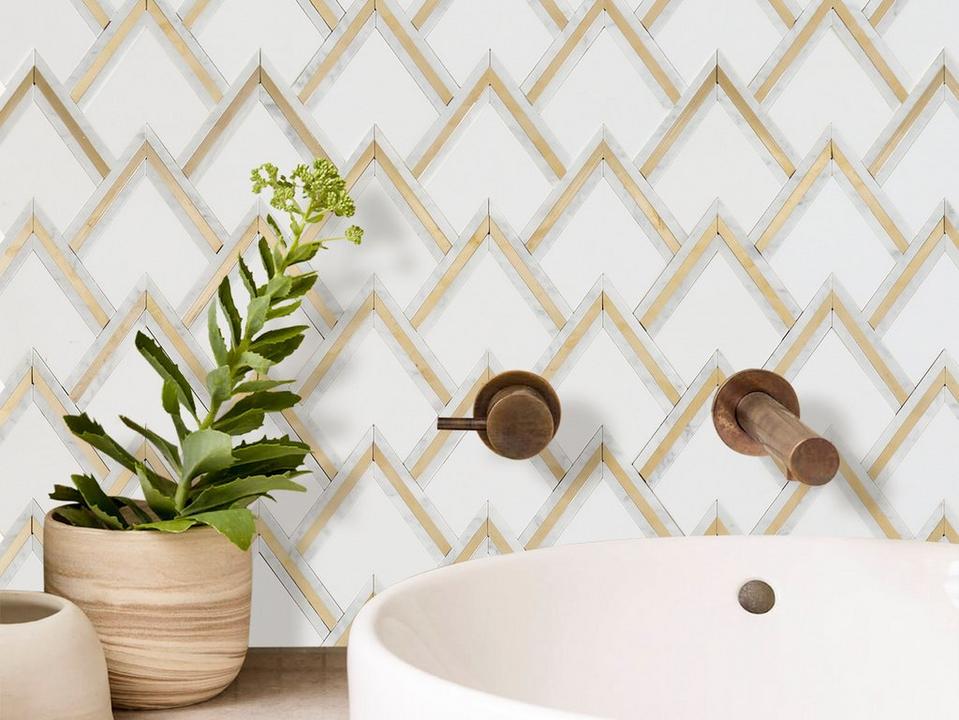 A modern twist in classic marble comes in Viviano Marmo Bravos Wateret Mosaic. Its diamond pattern with brass and Thassos marble accents makes this tile well-suited for a glam yet funky vibe. Complete the look by adding a few potted succulents and clay decoratives.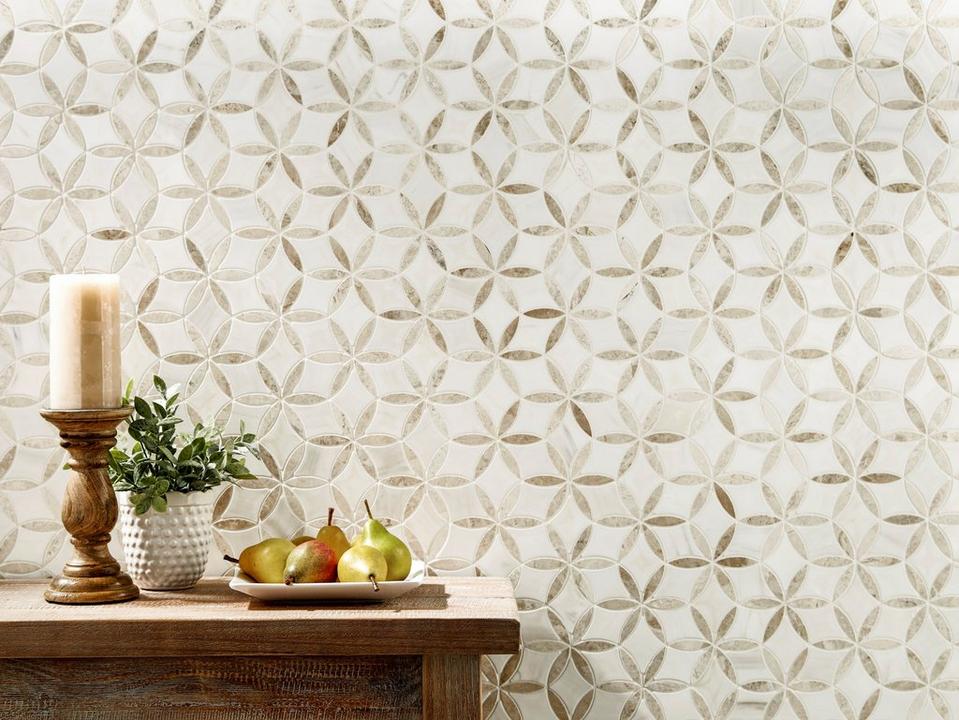 The classic style gets a new look with Marseille Waterjet Mosaic. The six-point rosette pattern so frequently used in modern spaces to add a Zen-like flair has a traditional touch with crema royal and dolomite marble. Featuring warm neutrals, it pairs well with wood grain accents and traditional decor, like fruit platters and potted plants.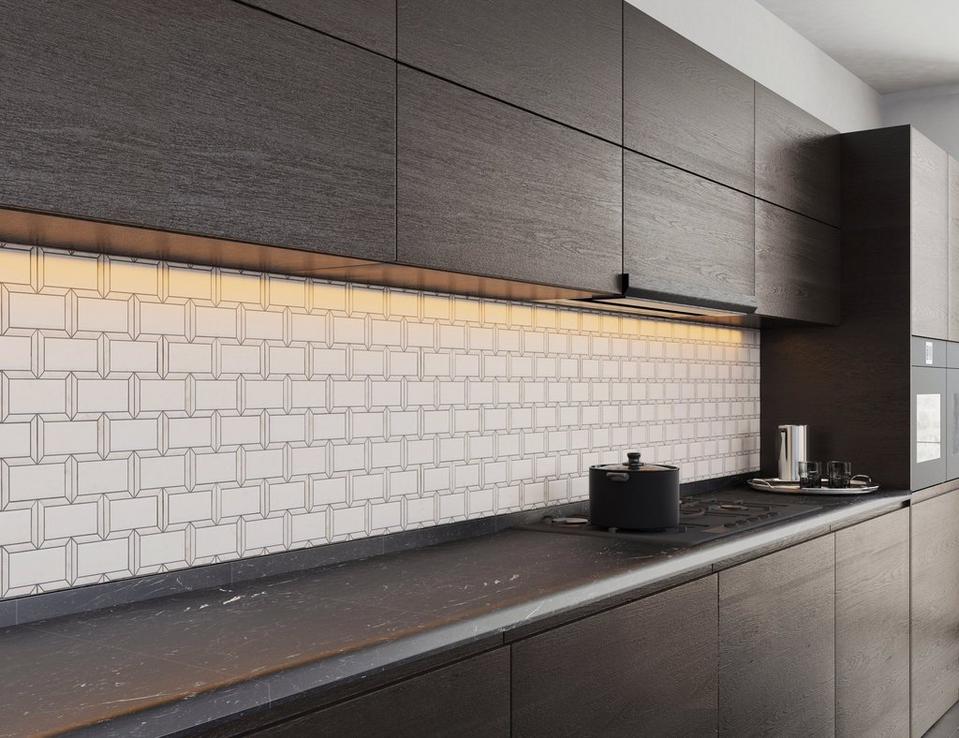 How do you put a twist on the brick shape? Give it a border! Viviano Marmo Tribeca Polished Marble Mosaic has a geometric border that gives it the illusion of beveled brick. This can add visual interest to a flat surface such as a backsplash in a minimalist space.
You can always check out the newest styles of marble on our marble page, or you can get stone style inspiration in our Inspiration Center. Have a vision for your new look but need help to make it a reality? Our design experts offer free design services at your local Floor & Decor. You can book an appointment with a designer today to be set up with style help and everything you need to start your project!