Jan 23, 2020
What's New in Wood
Wood flooring is beloved worldwide for its warm, durable, timeless look and feel. And as we step into a new decade, several exciting trends will enable wood flooring to beautify homes even more.
Engineered Wood: The Jury's In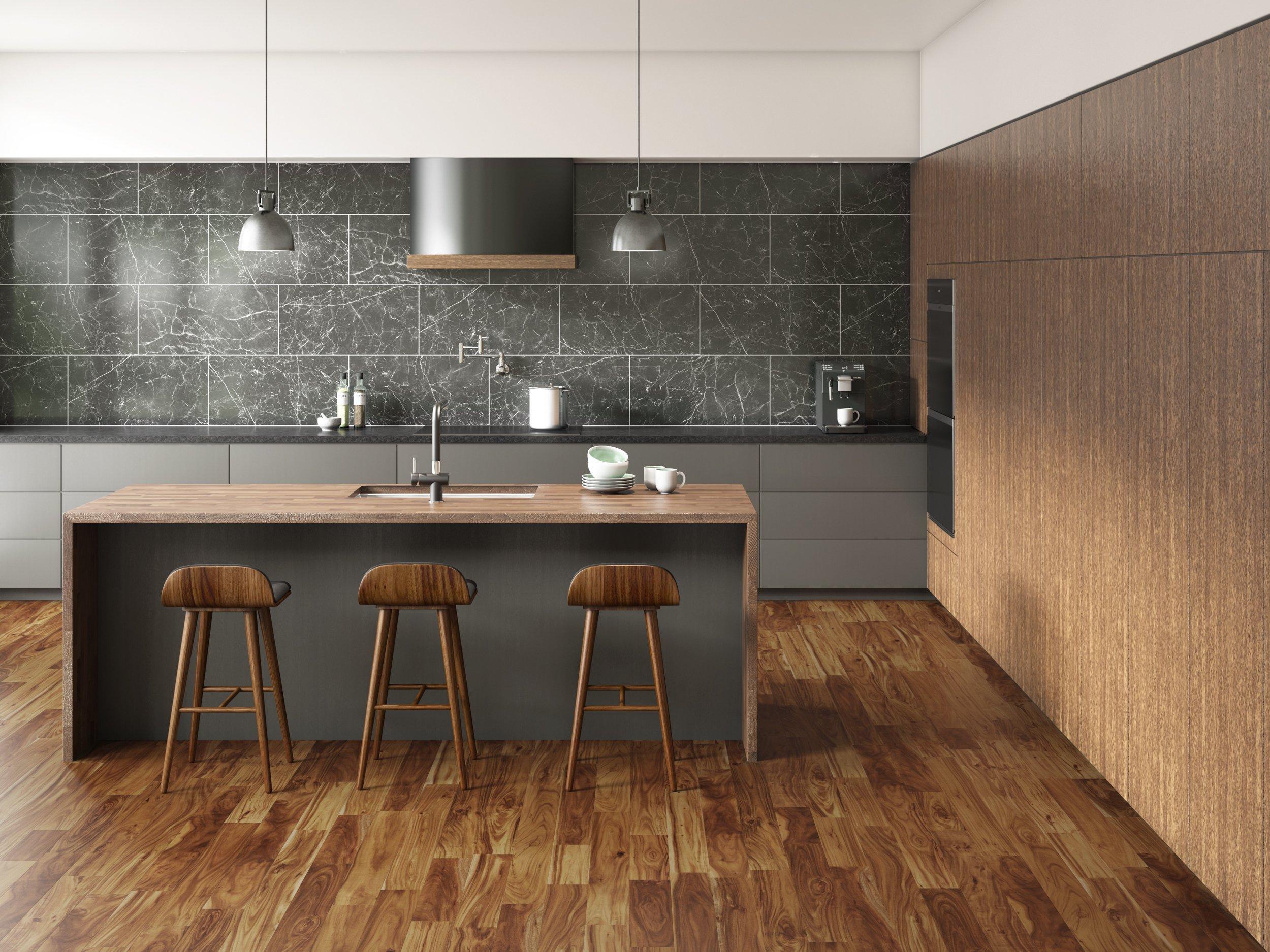 Pictured: Tobacco Trail Acacia Engineered Hardwood, Sarengetti Polished Porcelain Tile, White Oak Butcher Block, Black Pearl Granite Slab
Engineered wood flooring has been around long enough to stand the test of time, and the results are in: It's awesome.
Dimensionally stable, affordable, and nearly indistinguishable from natural hardwood, engineered flooring has won the hearts of many over the past decades. Here are some of the reasons it's trending as we move into 2020:
• Cost: Though the top layer of engineered flooring is real wood, the plywood base makes it less expensive than solid hardwood.
• A similar look: Some people claim to be able to tell them apart, but remember: the visible surface is actual natural hardwood. This sets it apart from laminate flooring, which is synthetic.
• Resists warping: Engineered wood can withstand changes in humidity and temperature thanks to its plywood base, which makes it ideal for radiant floors.
• Flexible installation: Engineered flooring is stable, and there are several ways you can install it. For example, you can lay it loose over an underlay, or you can put it on top of a plywood substrate. The multitude of options makes it a time-saver during construction.
• Quick-fitting: Most engineered flooring comes with a click fitting system, which translates to quick, easy installation.
• Available in multiple styles: Choose from different woods, plank widths, colors, and finishes, just like with hardwood.
• Sandable: Since the top layer is real wood, you can sand and refinish engineered flooring.
Check out what's new in our engineered wood flooring selection.
Hardwood, Bamboo: The Options Keep Coming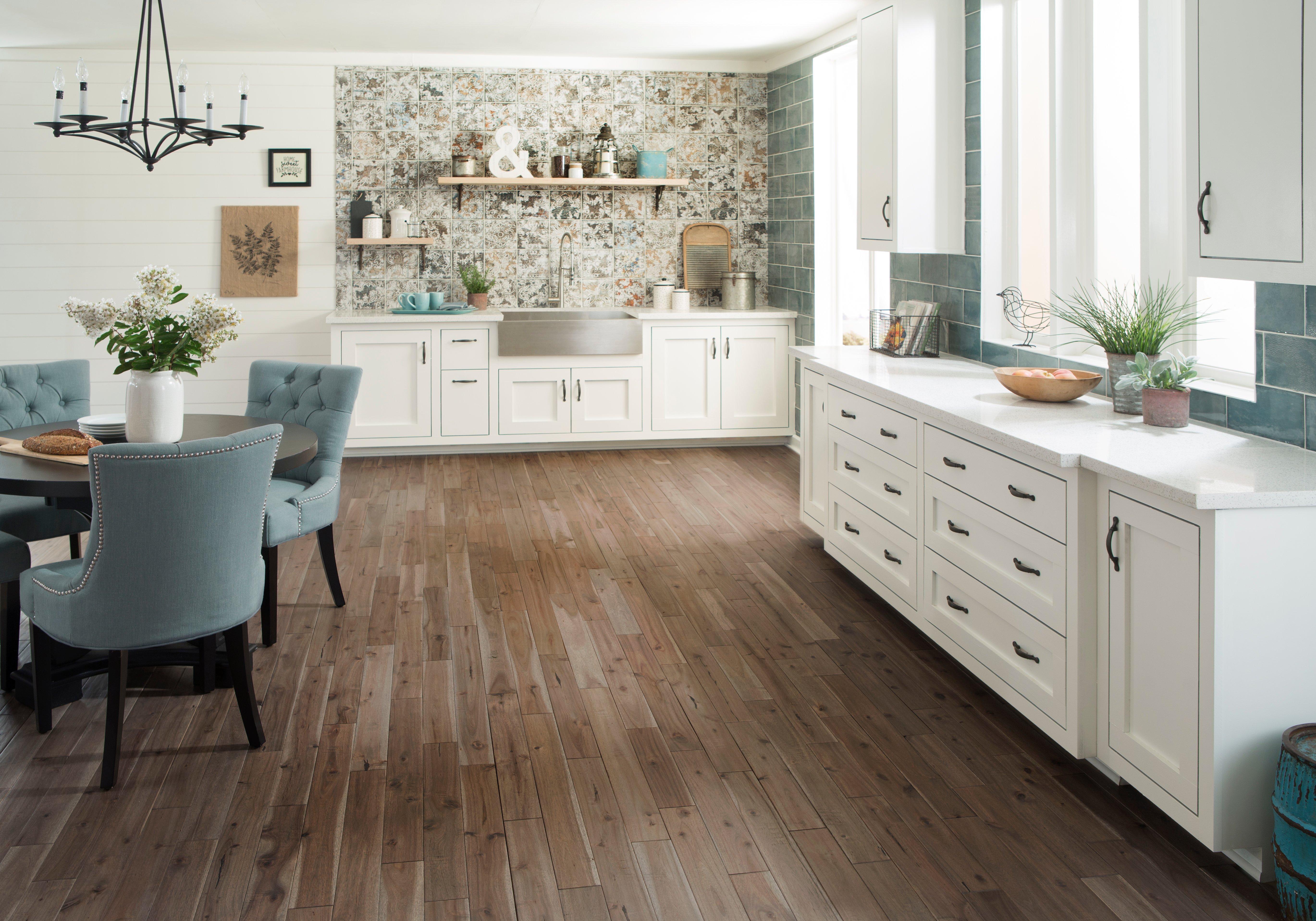 Pictured: Acacia Gray Handscraped Solid Hardwood, Aurora Sky Brick Glass Mosaic, Del Sol Splitface Quartzite Ledger, Ice White Quartz Slab
If authentic wood floors are your preference, you're in luck. Eco-friendly wood flooring is as popular as ever, and there are plenty of newcomers to the market that have left an indelible print.
Solid hardwood flooring is still the go-to choice for many, with its time-tested quality, resistance to scratching, and comfortable feel underfoot. Woods like oak, birch, hickory, and acacia add warmth and beauty to any room, and options like hand-scraped surfaces let you customize the look.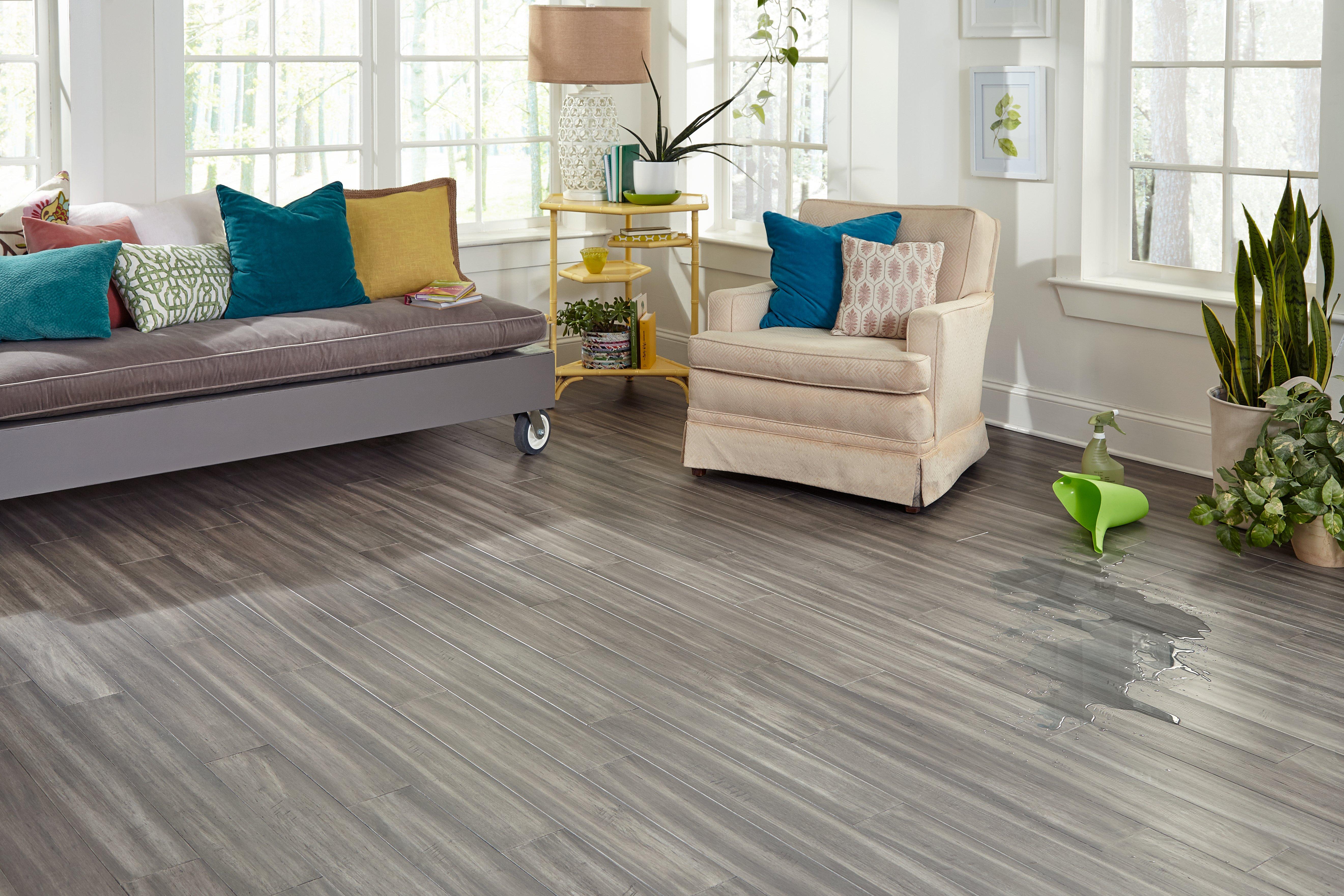 Pictured: Colinisa Gray Water-Resistant Bamboo
Another popular choice is bamboo flooring. This fast-growing tree is rapidly renewable and takes ecological pressure off of exotic, slower-growing trees. As flooring, it's hard, scratch-resistant, comfortable, and gorgeous — all while being priced competitively with hardwood. Its clean, contemporary look is trending and will likely continue to do so.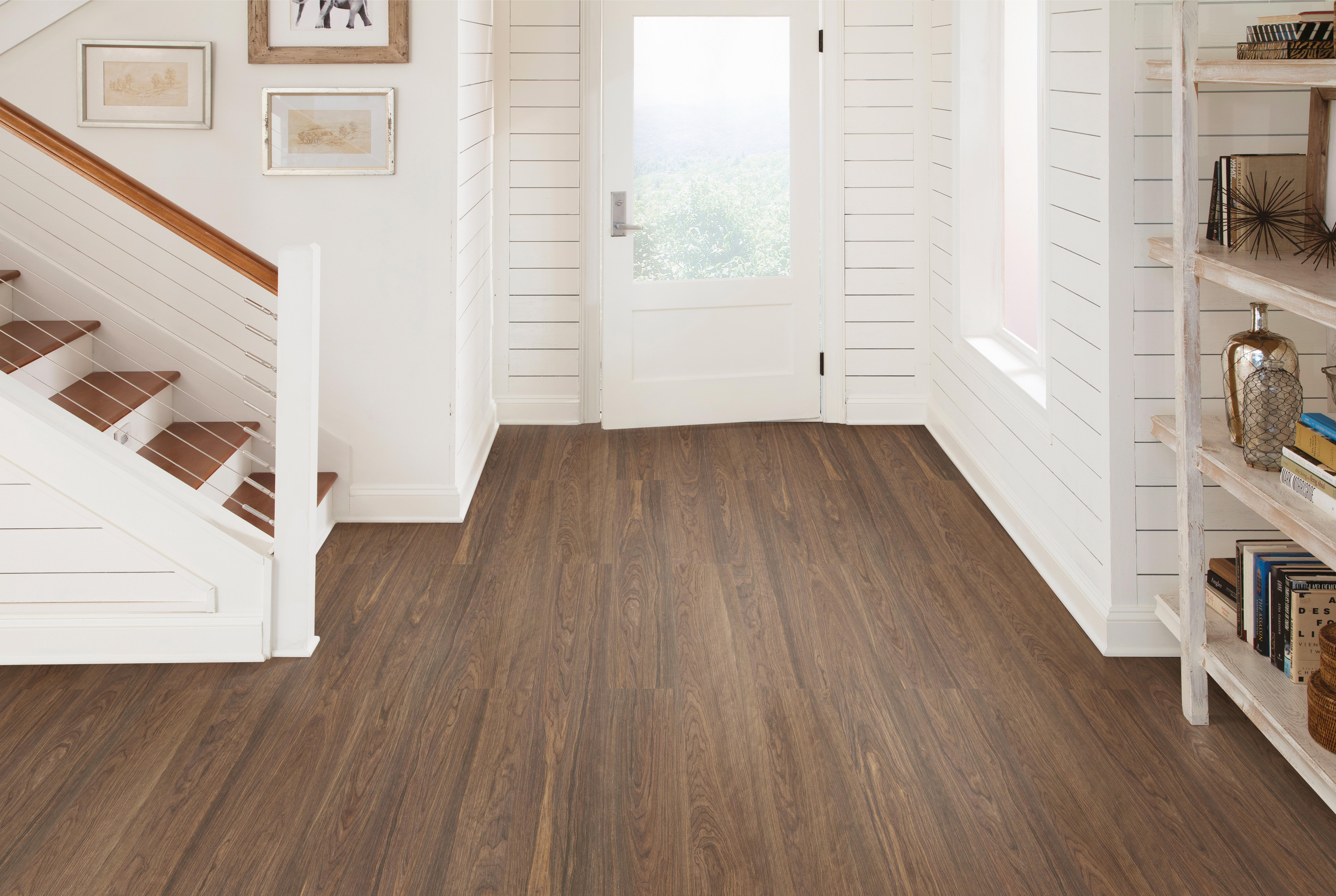 Pictured: Classic Walnut Smooth Cork
Finally, cork flooring is here to stay. Naturally soundproof, it works great in high-traffic, high-noise areas like kitchens. Its springy nature helps prevent dropped glasses from shattering on impact. Naturally antimicrobial, it makes a great choice for health-conscious homeowners.
If you're still not sure about which type of wood is right for you, try our Visualize It tool. You can pick the hardwood you like most and see how it'll look in the room of your choice.