Jan 29, 2020
The Stone Journey: Style From the Source
Imagine sipping your morning coffee while looking over the foothills of Italy or soaking your feet in the Grecian seas. Stone's timeless and global origins transport you from your kitchen, bath and living spaces to the world's most wondrous regions. Floor & Decor upholds quality when hand-selecting durable and elegant material for your home. After all, with stone, your home becomes part of history. Here you'll find Floor & Decor's passport, showcasing some top-quality styles from favorite destinations.
Greece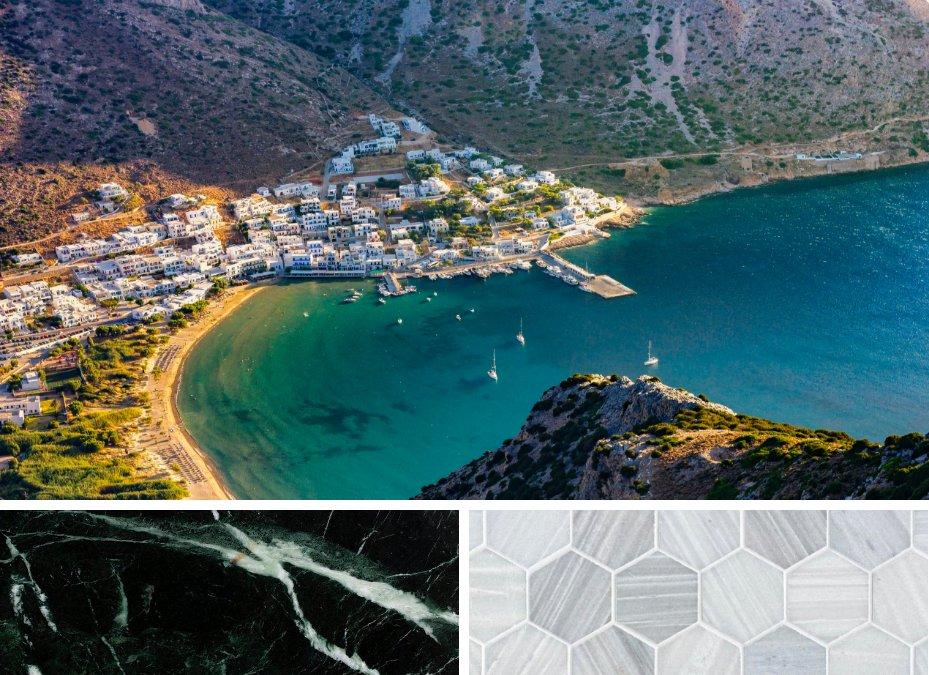 Verias Green Polished Marble Tile
Maravilla Athena Hexagon Polished Marble Mosaic
Floor & Decor's stone experts, Gary Remick and Brooke Davis, travel to global destinations to uncover the most quality and one-of-a-kind materials. When asked how Floor & Decor maintains beauty, durability and price, Remick shared, "We go direct. I travel all over the world sourcing the most incredible products direct from the quarry and factory owners. We do this so we can get the lowest prices and the first selection and offer it to our customers at amazing everyday low prices. We won't be beat on price!"
Italy
Bianco Carrara Marble Tile 12 x 24
Bianco Carrara Marble Tile 6 x 12
The stone is sourced from countries with a reputation for timeless architecture: India, Greece, Turkey, Italy and Spain. Consider the Seven Wonders of the World. The Taj Mahal's white marble has endured the elements for over 300 years in India. The Coliseum in Rome boasts 3.5 million cubic feet of travertine. Stone is the epitome of timeless luxury, so our experts ensure that Floor & Decor stone will stand the tests of time in your home's most beloved spaces. "Everything we do is unique. No one offers more in-stock stone from so many places," said Remick.
Spain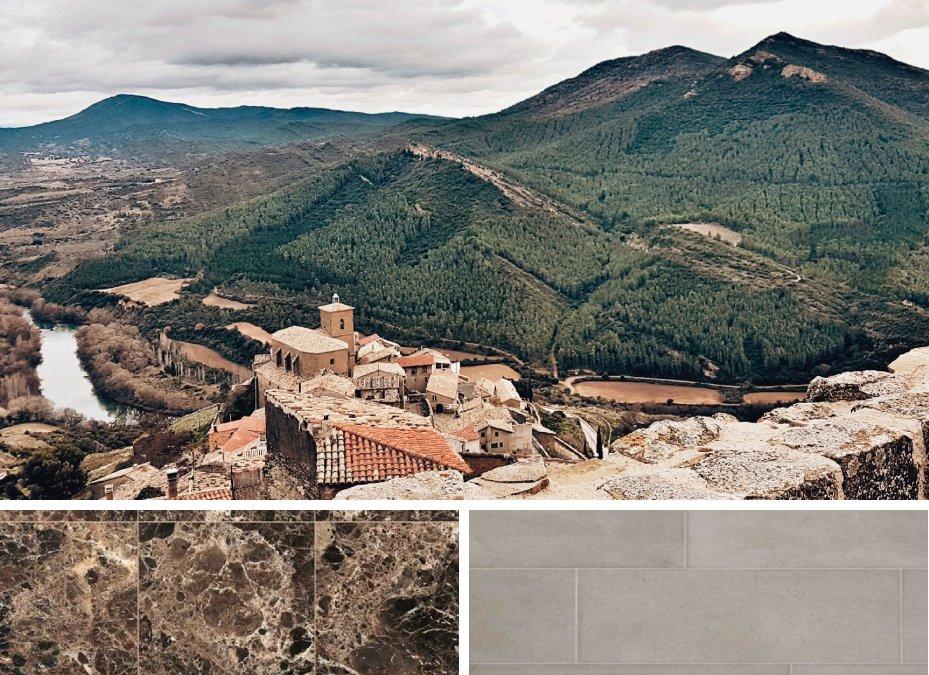 Maravilla Dark Emperador Classic Marble Tile
Cote d'Azur Blue Bateig Honed Limestone Tile
Stone enriches any interior or exterior design with its textures, finishes and details. We love this stone style tip from Architectural Digest. "In kitchens, offsetting modern appliances with stone accents is a great way to blend contemporary and traditional style," said Allix Cott, contributing writer. Whether you prefer marble, travertine, limestone, basalt, slate, quartzite or granite, each cut of stone showcases its own set of natural design elements and mountainous impressions.
Turkey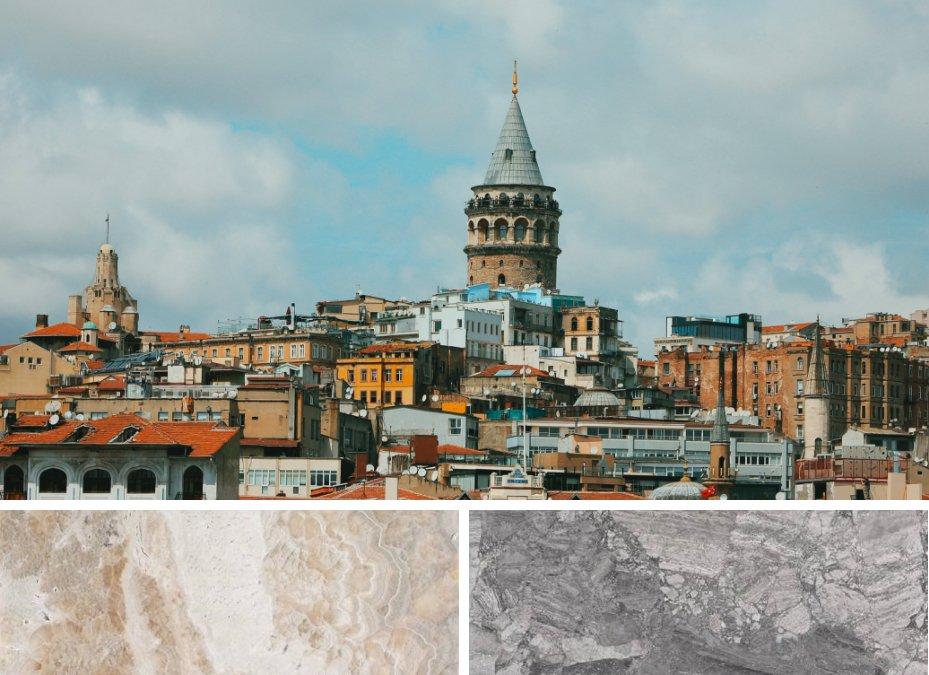 Rock Ridge Storm Traonyx Brushed Travertine Tile
Maravilla Titanium Gray Polished Marble Tile
When purchasing stone, pay particular attention to the distinctions of the product you're selecting. Veining, color, iridescence and texture vary from region to region, mountain to mountain. Natural color variations and detail can have an immense impact on the finished look — the true mark of quality, international stone.
Quote Source: "How a Stone Wall Can Transform Your Home", architecturaldigest.com, 12 Aug 2016