Mar 12, 2020
Prep Your Patio for Spring
The first, official day of spring is one week away, and hopefully, that means warmer weather is also just around the corner. If you're looking forward to relaxing on your porch, patio, or poolside after a long day's work, you'll want to make sure its spring-ready — dust off your outdoor space with these four maintenance tips.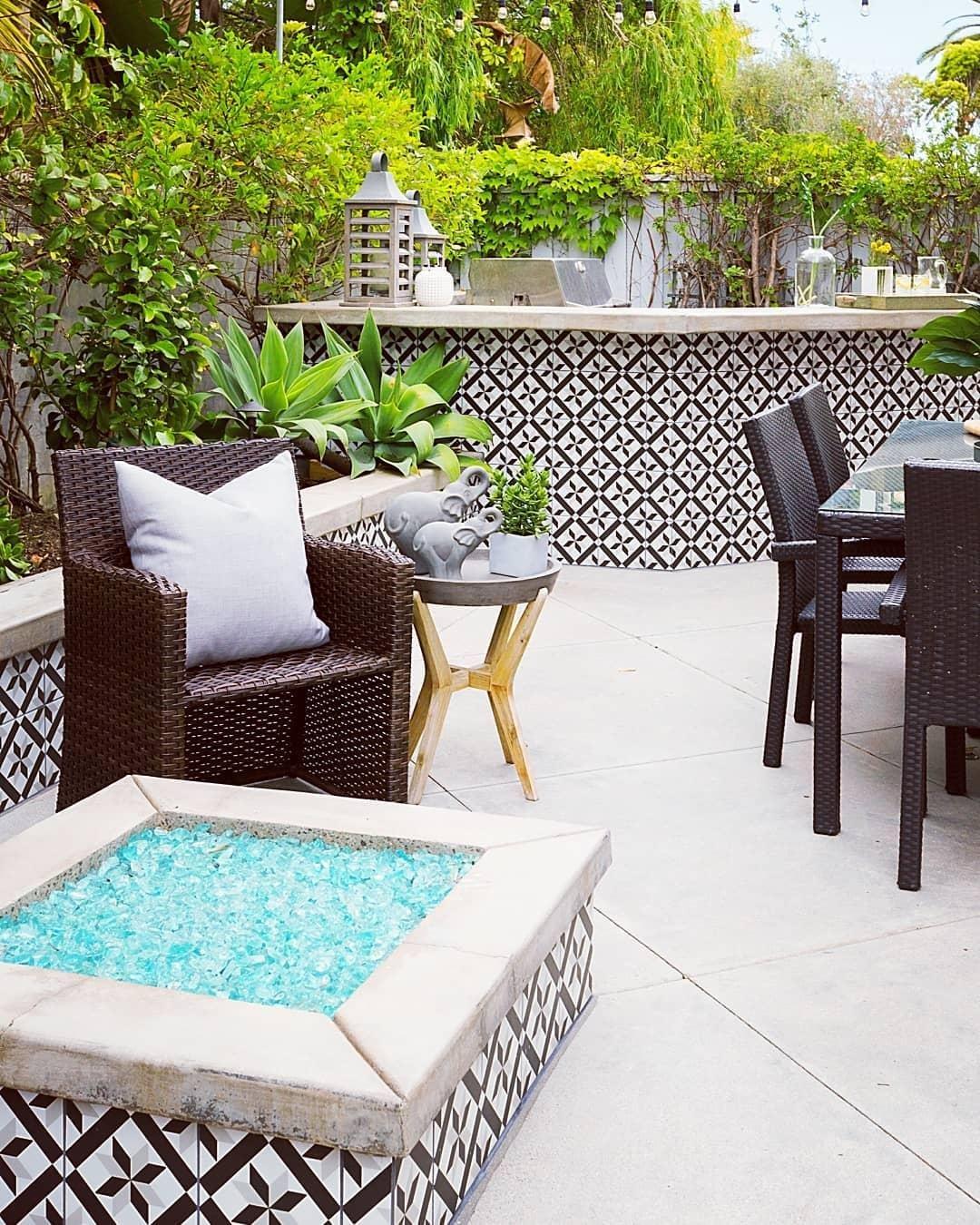 @blytheinteriors
Pictured: Craft Black and White Matte Porcelain Tile
Cleaning
Deep clean your patio annually with a pressure washer or a cleaning solution specifically designated for outdoor. When power washing your deck, be mindful of the type of product and how often you're cleaning – if you have tile or stone, you don't want it to fade from excessive power washes. The same goes for wood decks; you don't want your wood to splinter.
Rearranging
Move your furniture around – this allows you to freshen your style from year to year without the cost of buying brand new furniture. Check for dust, mildew, or mold to ensure your furniture is still suitable for use.
Resealing
If your patio is already sealed, think about how long it's been. Sealers can wear away over time, so resealing should occur every two to five years. Try to use the same type of sealer you initially used for the best results.
Repairing
Check for splintered wood or nails, and cracks in your tile or stone. To prevent further damage, you should repair the damaged area or consult a professional.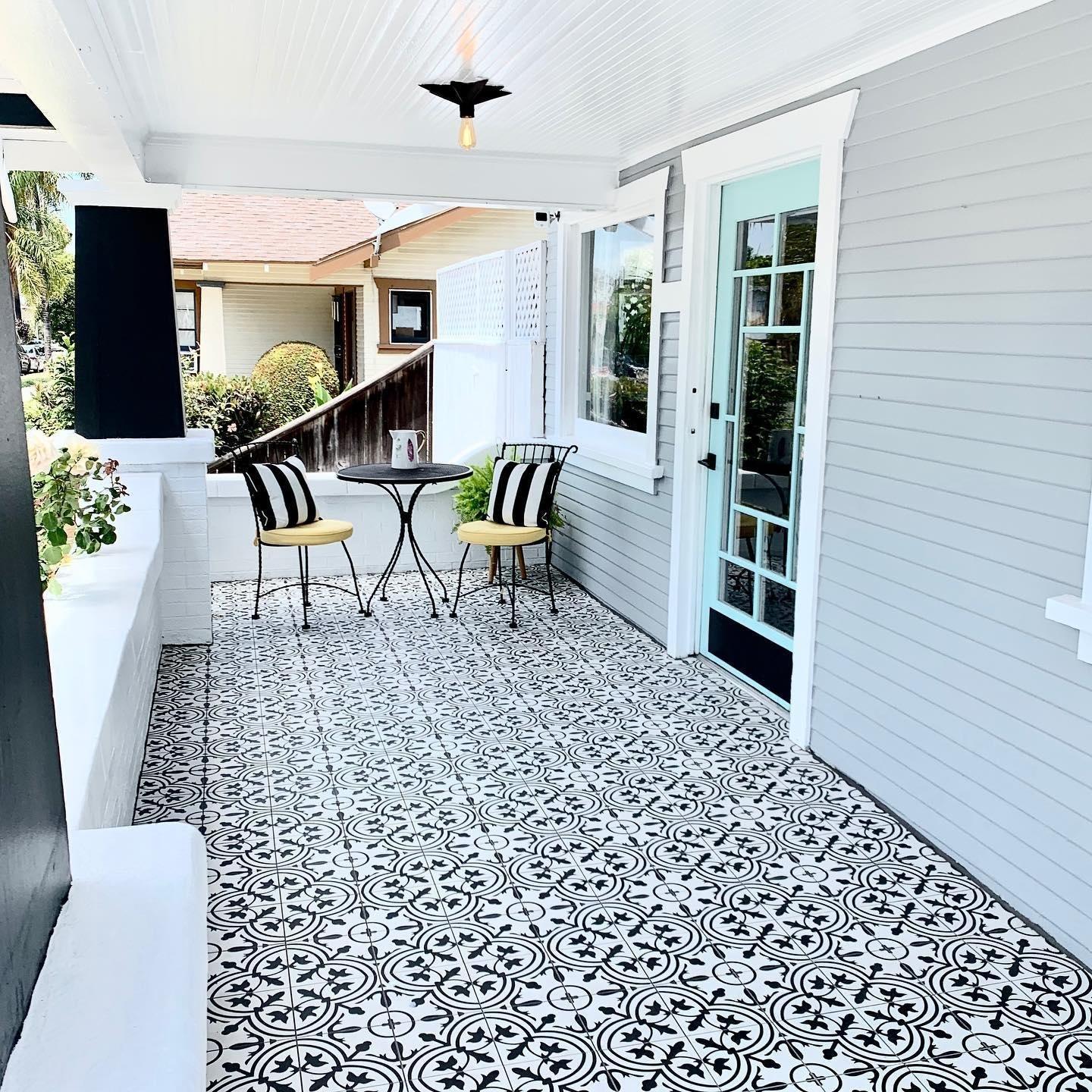 @design_realestate
Pictured: Bayona Decorative Ceramic Tile
Keep these tips in mind year-round to keep your outdoor area in good shape. If you're looking to refresh your patio or porch, visit your local Floor & Decor and an associate will help you with your product selection today!