May 5, 2020
Buying Guide: Rigid Core Luxury Vinyl
Stylish and affordable, rigid core luxury vinyl flooring has become more in-demand because of its obvious benefits and realistic wood and stone-look visuals.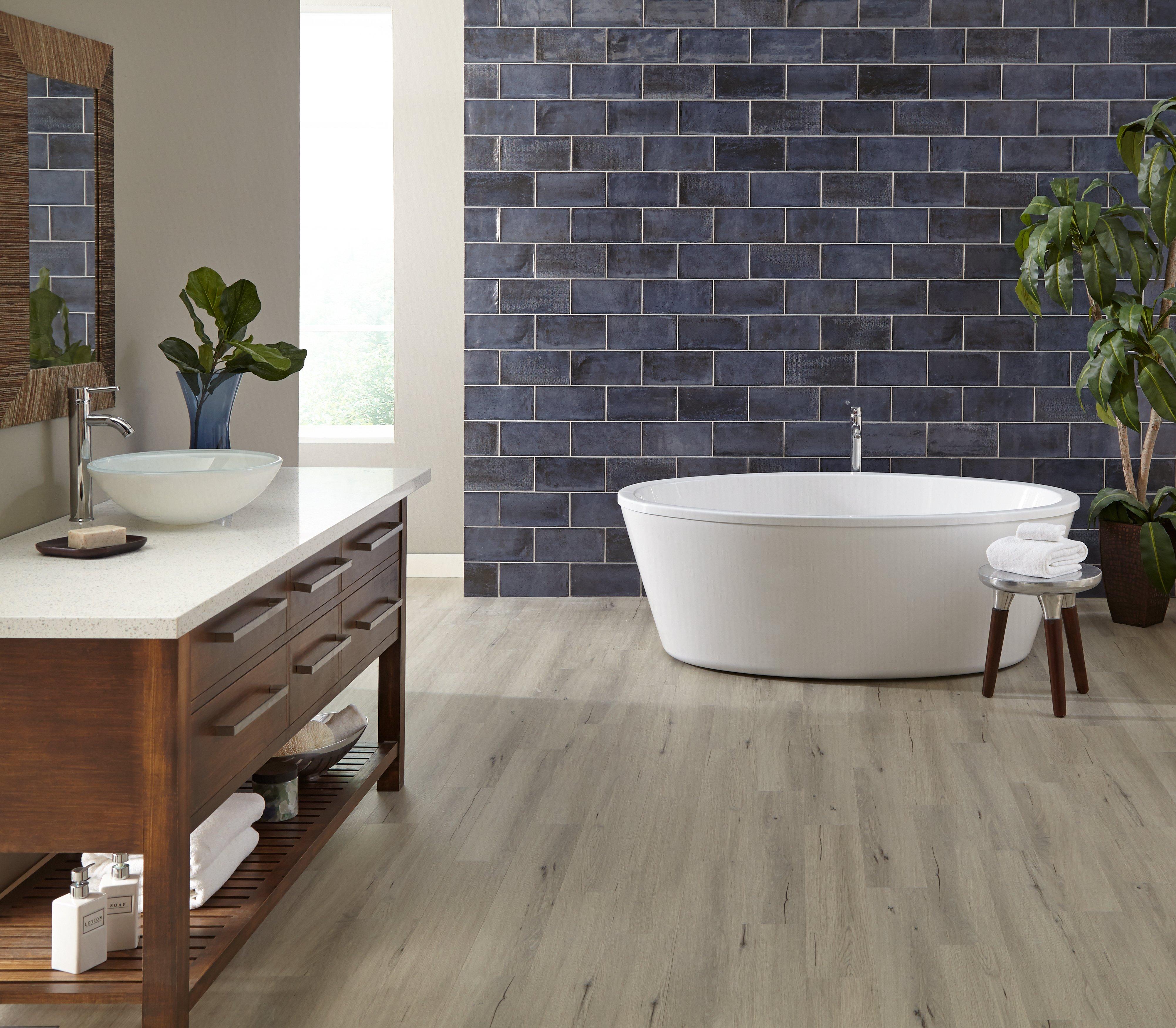 Pictured: Duralux Performance Valley Mist Rigid Core Luxury Vinyl, Ensenzia Note Ceramic Tile
Why Buy Rigid Core Luxury Vinyl?
Rigid core luxury vinyl is 100 percent waterproof and easy to install & maintain – making it an ideal fit for high-traffic homes and businesses. It's engineered with a rigid core (either stone or high density) construction to give it additional stability, which makes the plank less pliable and sturdier.
When deciding which type of luxury vinyl is right for your home, take into consideration three items: style, durability and comfort underfoot.
Style
You get to choose just how impactful your luxury vinyl flooring will be. Do you want it to stand out or be subtle? The color, look, texture, and size of the plank is key to achieving your desired look.
From stone-look to wood-look, multi-width or extra long, high gloss to hand-scraped, Floor & Decor's Rigid Core Luxury Vinyl Plank selection can meet the design needs of any home.
Durability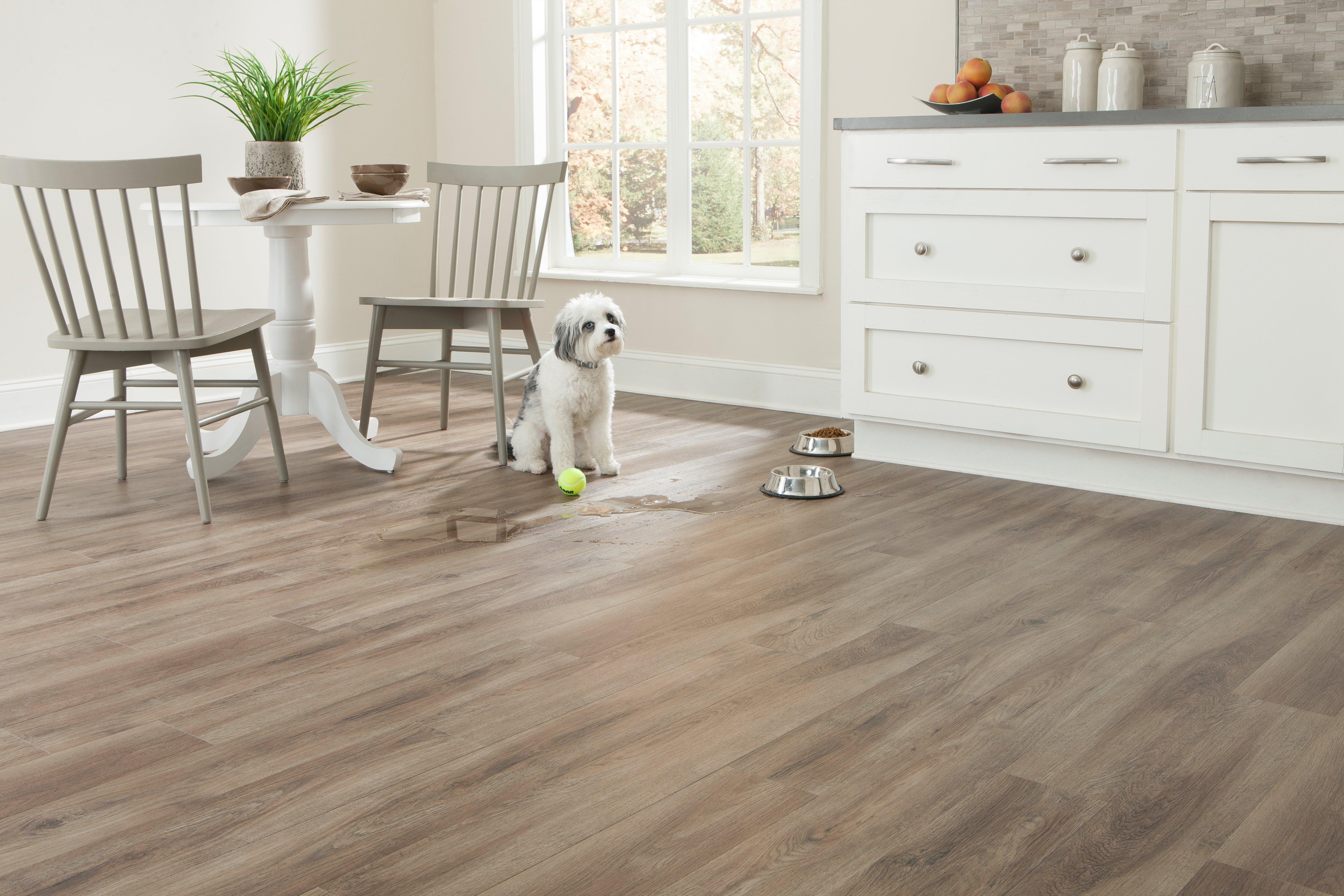 Pictured: NuCore Cheyenne Rigid Core Luxury Vinyl
Think about how busy your home is – do you have kids or pets running around? Or are there only certain high traffic areas of your home? When deciding how durable your floors should be, you'll want to factor in the wear layer and thickness of the luxury vinyl plank.
The wear layer refers to the top surface that provides durability and stain and scratch resistance for vinyl products. The thickness of the plank also contributes to the strength of your floor. The more traffic you have in your home, the higher the thickness and wear layer you'll need.
Comfort Underfoot
Pictured: NuCore Windsong Rigid Core Luxury Vinyl, Fossil Brushed Limestone Mosaic, Pebble Rock Quartz Slab
Comfort underfoot means do you want a plank that comes with a pre-attached backing? A pre-attached backing allows for quieter, warmer floors.
Floor & Decor's selection includes planks with no pad, a foam pad or a natural cork backing. Of these three options, natural cork is softest, warmest and quietest for underfoot and naturally resistant to mold and mildew.
To learn more about how to shop for rigid core luxury vinyl, watch the full video.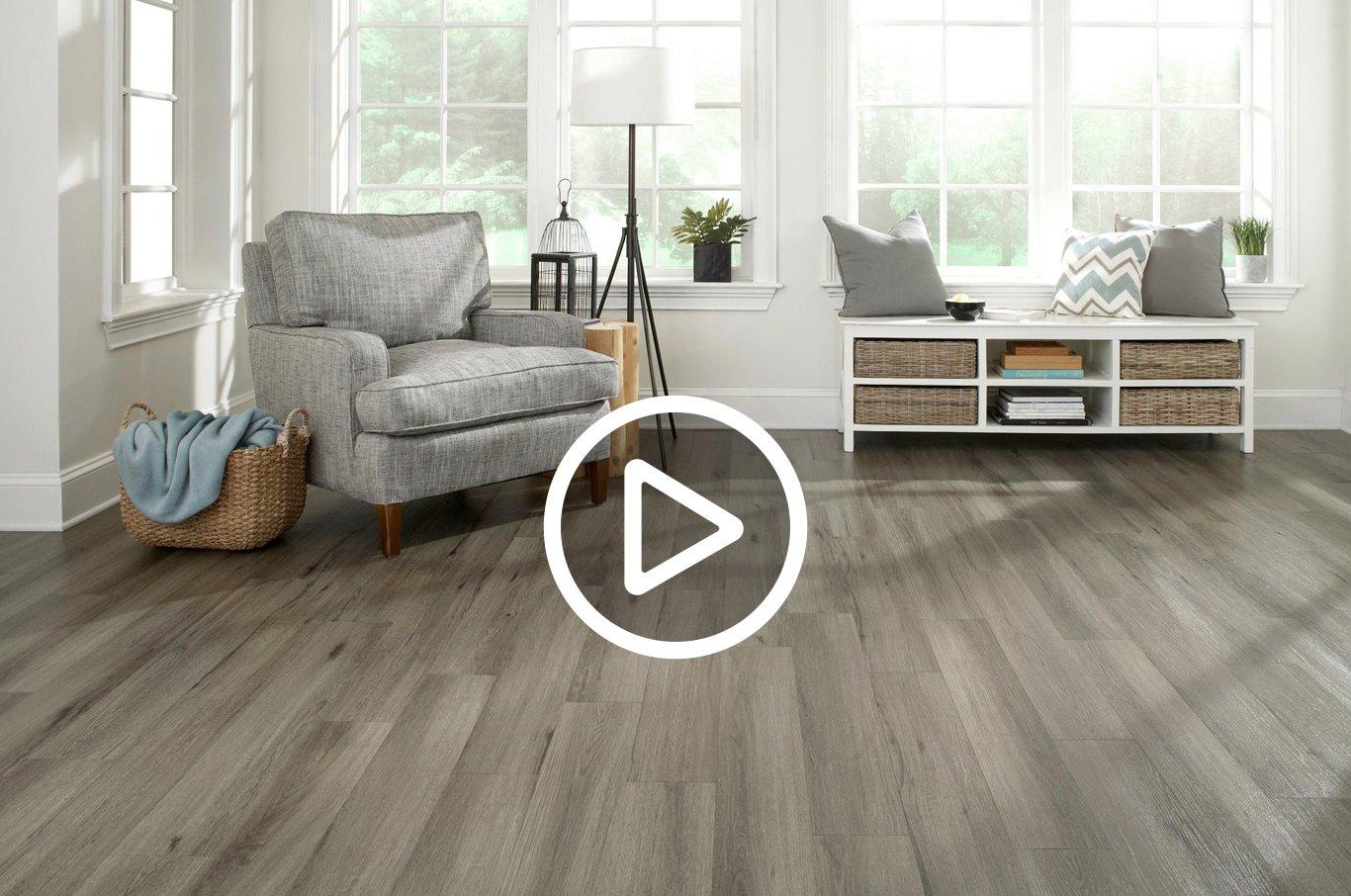 If you're ready to select your rigid core luxury vinyl flooring, be sure to check out one of our DIY classes Saturdays at your local Floor & Decor before starting your project, and to get all the installation tools and accessories you'll need to finish the job.