Oct 16, 2017
Style Simplified: Classic
Every style has some elements of classic. It's transcendent and adaptable. The elements of classic style are things that we've seen since the Victorian ages – rich woods, elegant stone, delicate patterns. They provide a sense of warmth and undeniable comfort that make a space welcoming and inviting.
You Know It's Right If: You feel a sense of tradition. You appreciate clean fabric, timeless accents, traditional furnishings, and subtle backdrops.
Here are a few ways to capture this look for your home.
Balance: Keep your lines and edges soft and predictable. This large format tile in a neutral color perfectly balances the black island in this classically adorned kitchen.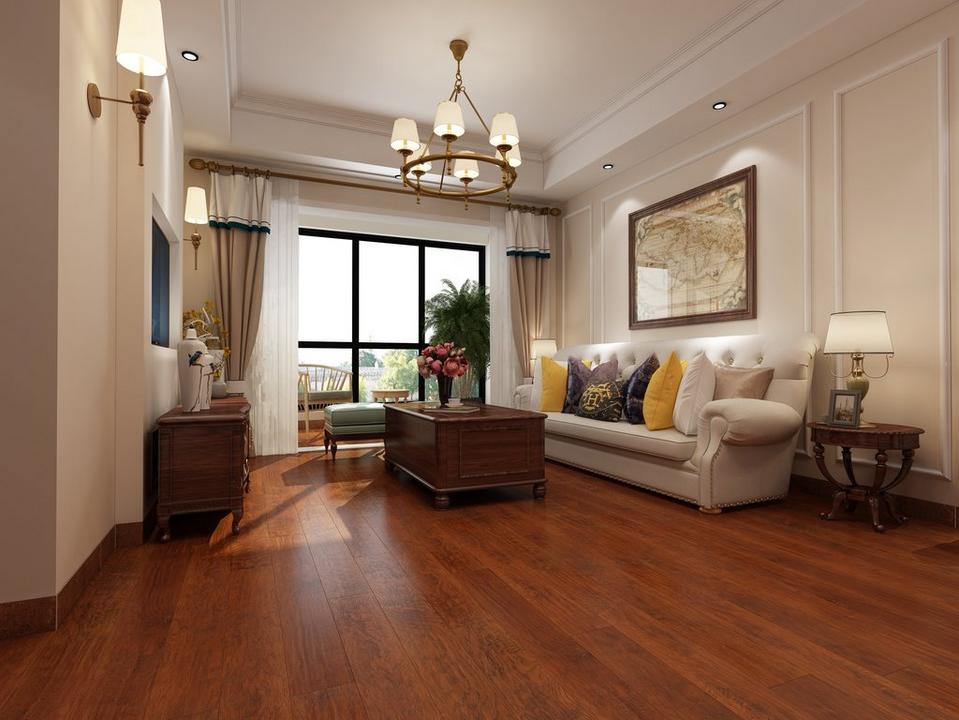 Floors: Balance and symmetry are two key elements of a classic style. Traditional hardwood floors, wood-look tile, or laminate in rich hues are another way to convey a sense of classic style. Choose neutral accents like cream, tan, and beige to make the biggest statement. If you want to add color, stick to pale shades of yellow, green, or blue in small doses.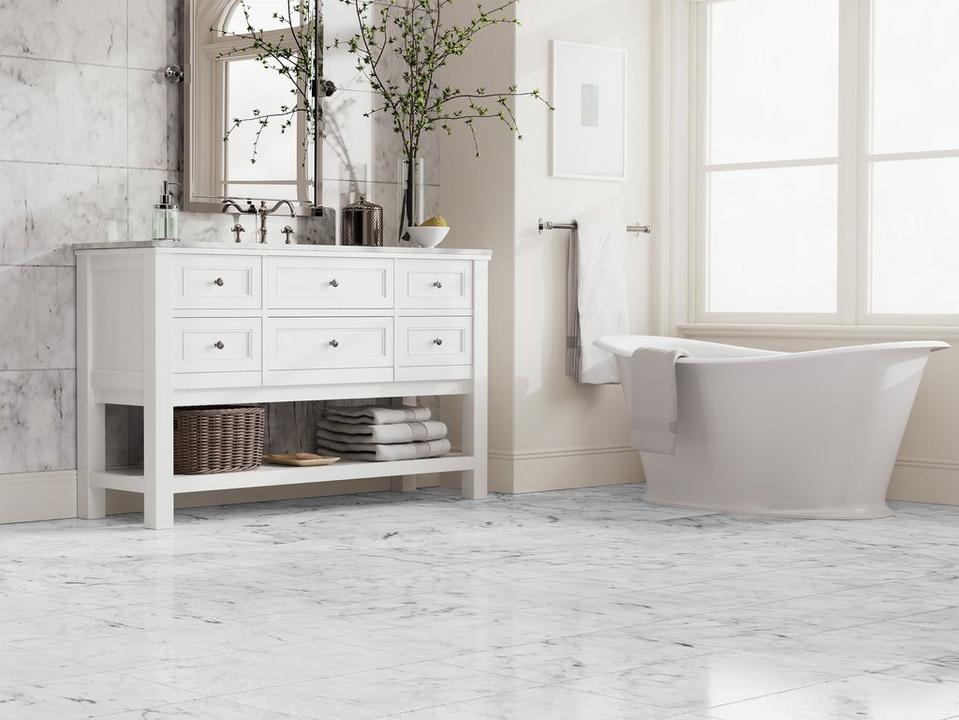 Marble: Up the ante with the look of marble. This bathroom flawlessly captures classic style because of the perfect use of a classic color combination with an elegant material. Look how the stand-alone tub is marked as the centerpiece by a stone-look porcelain tile. Looks expensive right? Not at Floor & Decor prices!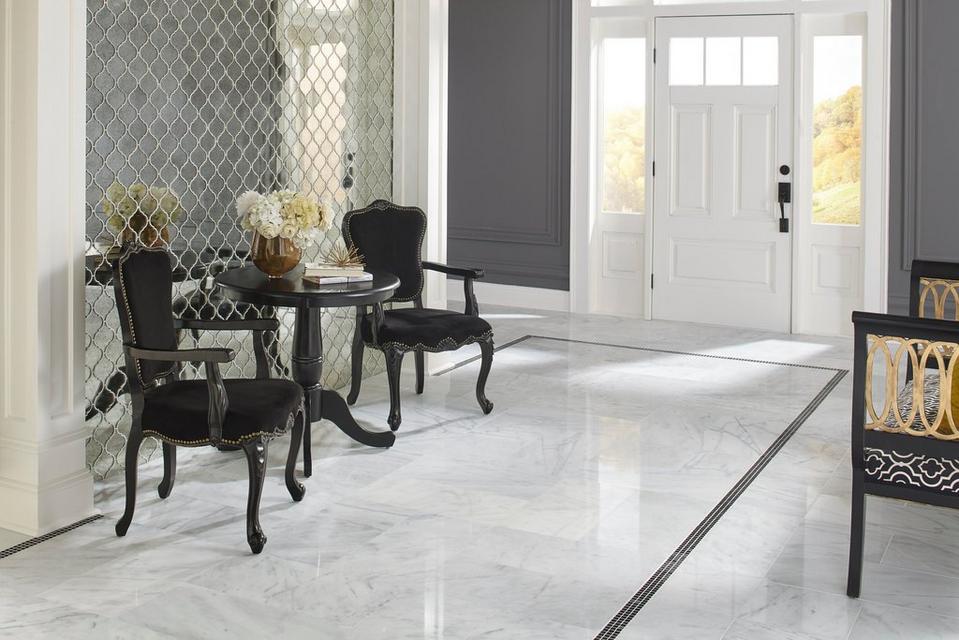 Antiques: When choosing accents consider metallic or mirrors. Keep things simple and understated, but play up elements of sparkle and shine. This mirrored arabesque adds a traditional yet glamorous touch that keeps with an antique, classic appeal.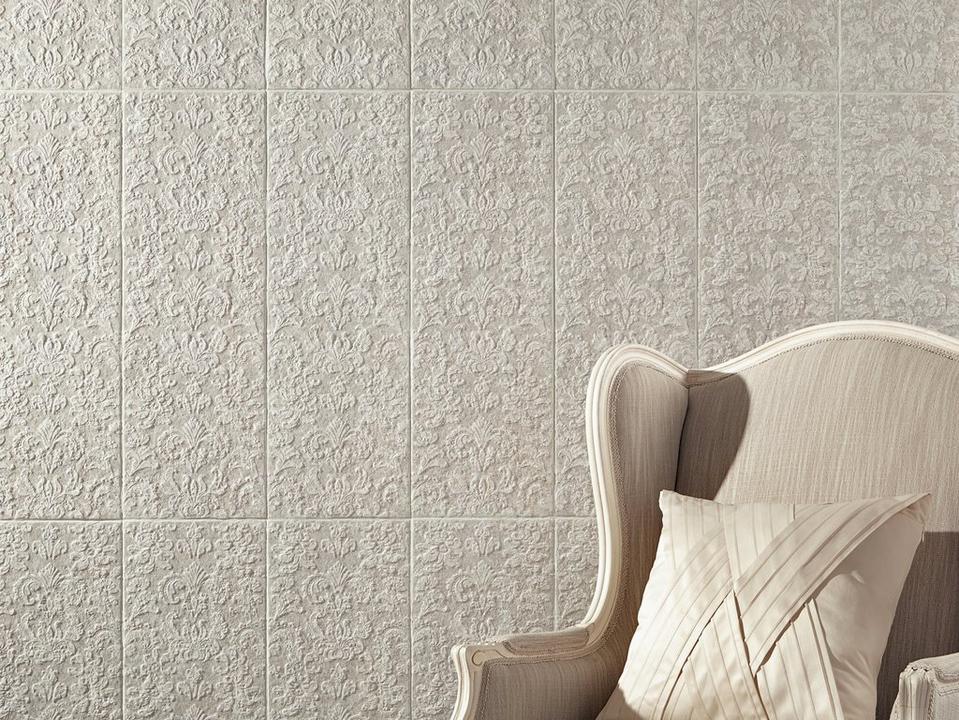 Softness: A soft delicate pattern, that's similar to wallpaper but far more durable, can help diversify this style as well. This ceramic wall tile comes in a comforting neutral tone with a simple floral pattern that's absolutely stunning.
With classic style, you can balance simple with elaborate, feminine with masculine. Apply these style building blocks to your design and create a look that fits your personality.
Explore more inspiration in our Classic Style Gallery.
Need help crafting your perfect classic style? Schedule a free design appointment at your local Floor & Decor today!