Jul 30, 2019
Style Simplified: Modern
Dreaming of clean lines and subtle texture? Then a modern look might be just what your home needs. While there are many different versions of modern style, the minimal and monochromatic look of Scandinavian style is what's on the rise.
Clean & Open

If you're still a bit confused about what defines the new modern, don't worry! The sleek lines and angles of this modern dining space should give you a better idea. The style is very cool and open, and it emphasizes the spaciousness of the room. Less is more with the modern look.
Minimal Color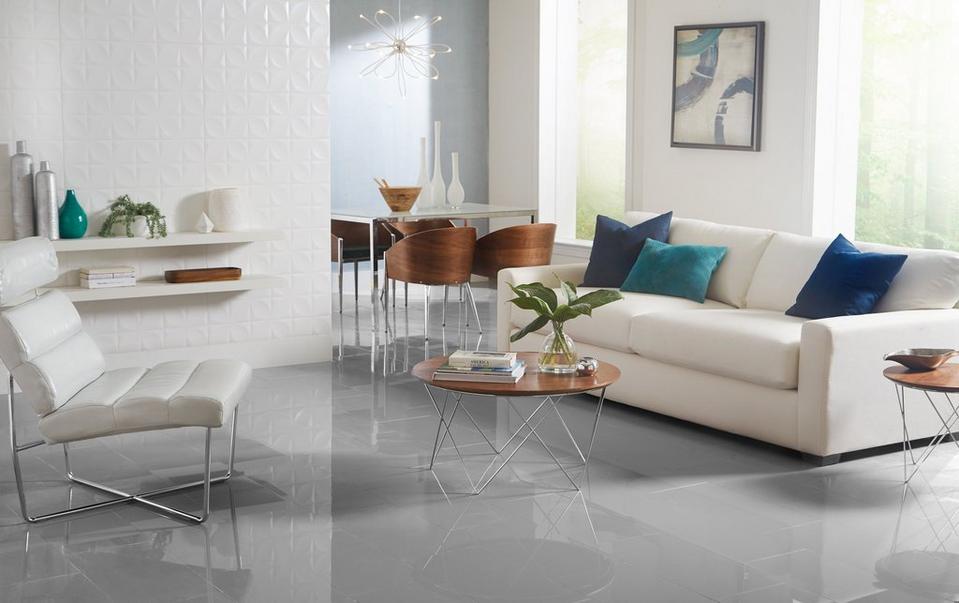 To get this look, start with a neutral color palette, and enhance it with a few bold colors (blue is a go-to shade in Scandinavian design). Your lines don't have to be hard, a few curved angles will mix up the geometric feel of this style like the rounded chairs in the dining room. Don't be afraid to play with texture. This subtle porcelain wall tile is a great way to amp up a modern space.
Sleek Accents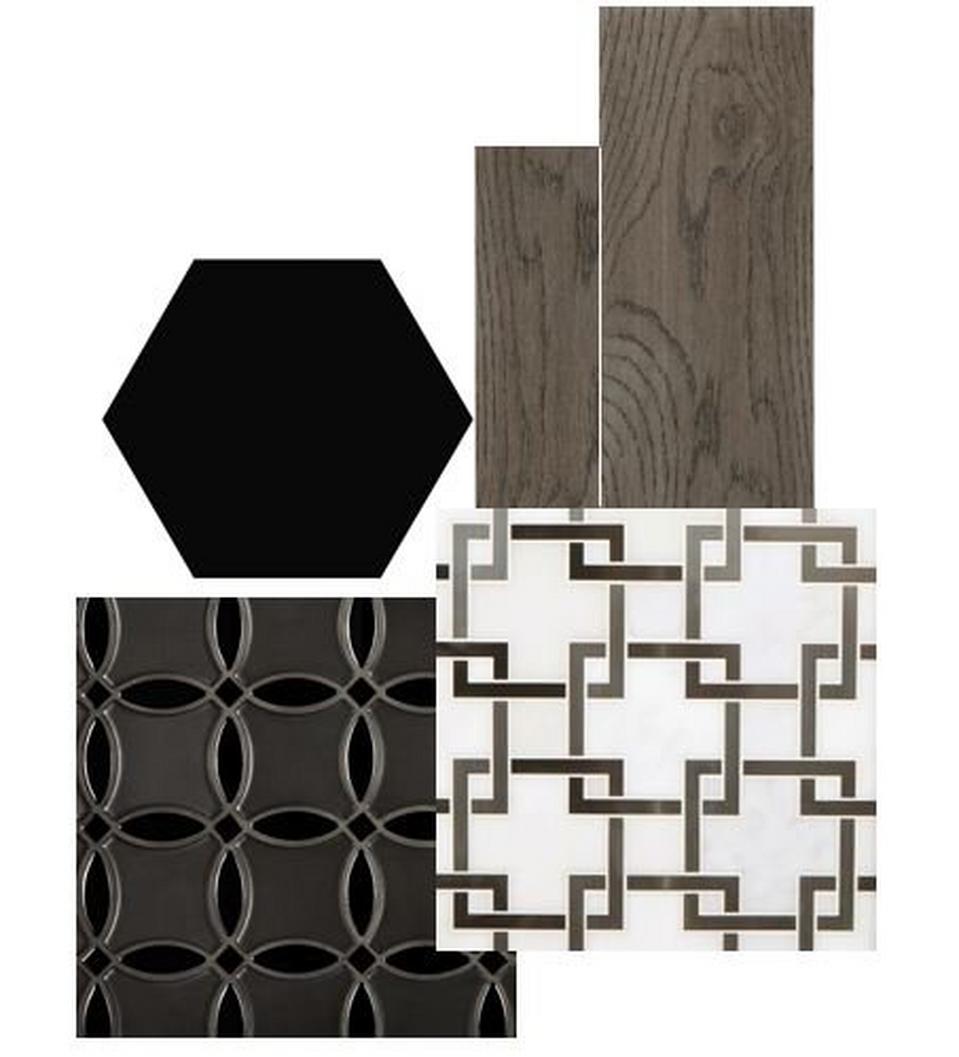 Keep your windows bare and your accents minimal. Whatever accents you do choose should be used almost like a focal point. Metals, black matte, geometric shapes, and texture are perfect additions to modern style.
Large Format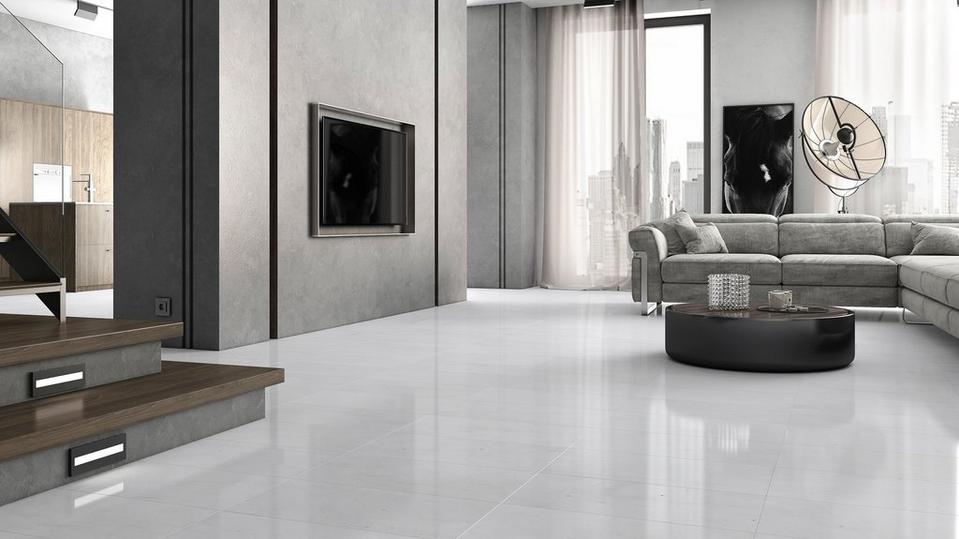 Large format tile and marble are also good elements for creating a modern style. It gives an open feel and can even make a small room look more spacious. This Viviano polished marble tile has the perfect, clean lines and great size for ad modern look. Again, here the accents are minimal, and the room is left bright and airy.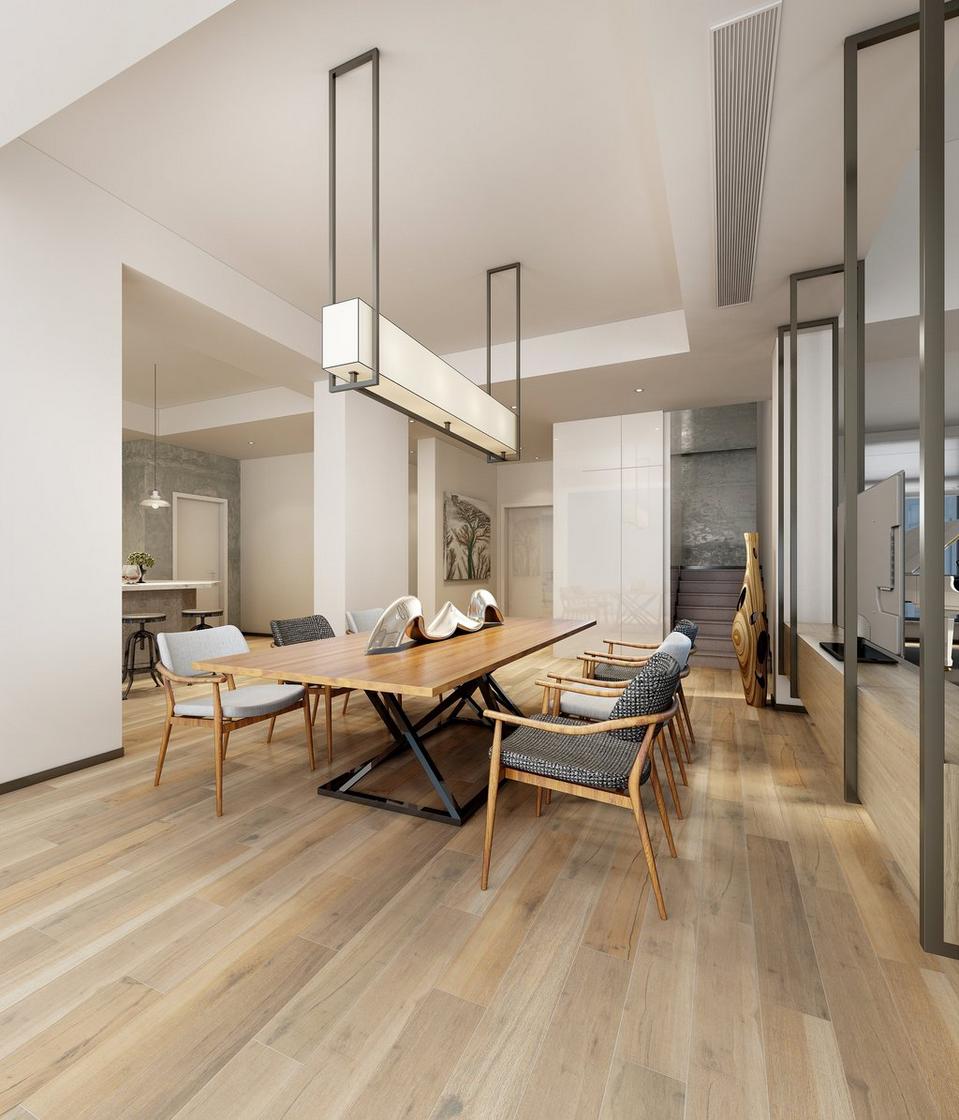 This room is the epitome of a modern, Scandinavian style. It's all clean lines and wood-look tile, but there's also an openness across the whole space. You can easily see into other rooms, yet you know exactly where the focus is. The wood furniture is modest and the few accents that are in the room, really draw you in.
In short, you're going to love this style if you're big on simplistic structure and minimalist living. Think of extending your living space outdoors with lots of natural light and keeping your space as open and uncluttered as possible and you'll be on your way to the modern style of your dreams.
Stay up-to-date on the latest styles with our Fall Inspiration Catalog! Take a sneak peek at the top design trends or order a FREE catalog right to your home today!