STYLE SIMPLIFED: MODERN
Dreaming of clean lines and subtle texture? Then the new take on modern might be just what your home needs. While there are many different versions of modern style, most tend to gravitate toward an updated version of midcentury modern. You'll love this style if you've got a case of '60s nostalgia and if Mad Men is your favorite television show.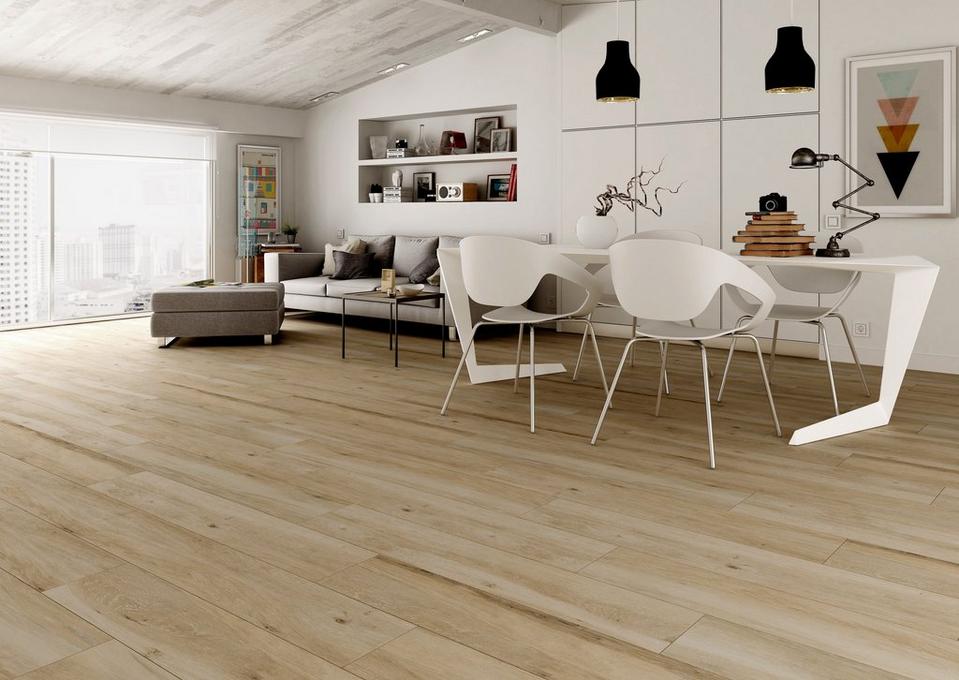 If you're still a bit confused about what defines the new modern, don't fret! The lines and angles of this modern living and dining space should give you a better idea. The style is very clean, very light and open, and it emphasizes the natural beauty of wood.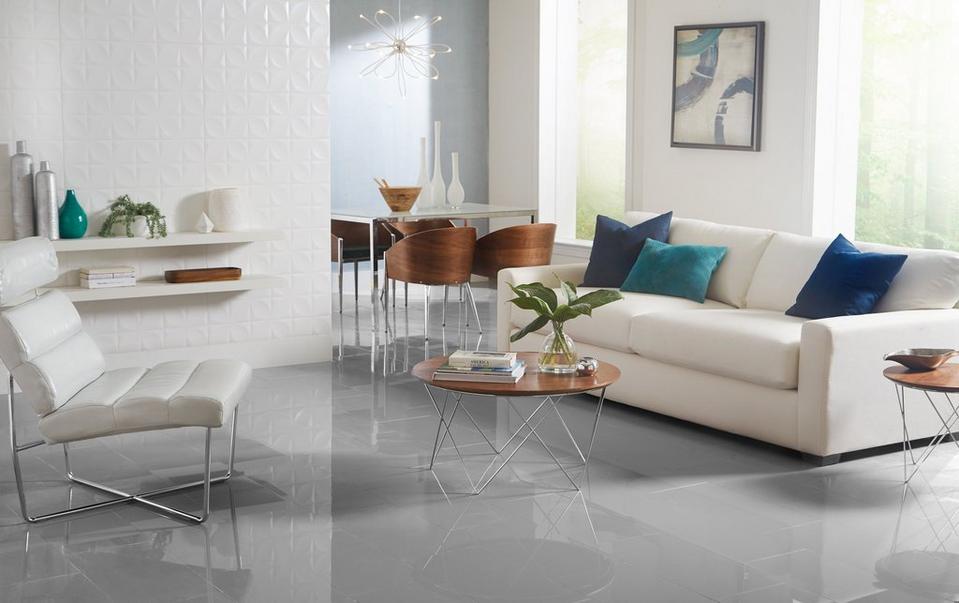 To get this look, start with a neutral color palette, and enhance it with a few bold colors. Your lines don't have to be hard, a few curved angles will mix up the geometric feel of this style like the rounded chairs in the dining room. Don't be afraid to play with texture. This subtle porcelain wall tile is a great way to play up a modern space.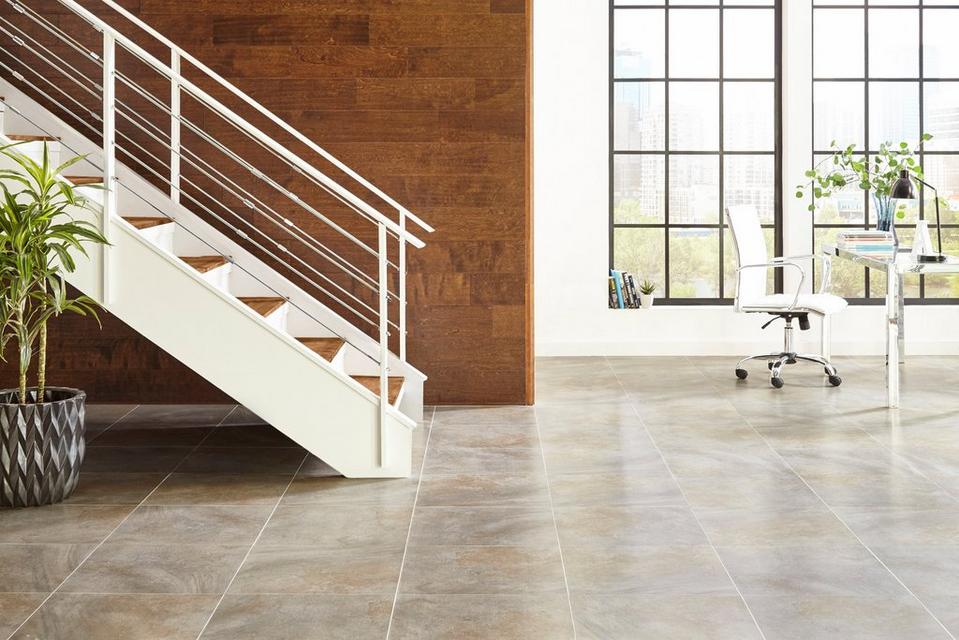 Keep your windows bare and your accents minimal. Whatever accents you do choose should be used almost like a focal point. And again don't forget texture. This beautiful wood wall adds the perfect amount of visual interest to this simple design. Cool colored tile is also a great way to play up this style's simple color palette.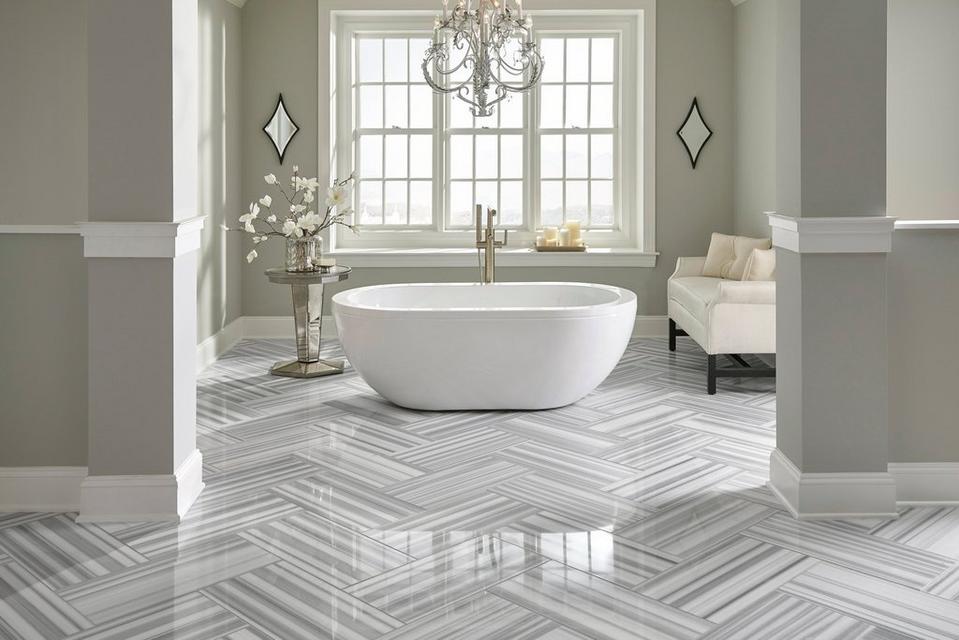 Marble is also great for creating a modern style. It tends to be light in color, but can be either cool or warm, both of which work in a modern space. This Skyfall gray marble tile is more on the cool side, and it has the perfect lines for this style. Again, here the accents are minimal and the room is left open and airy.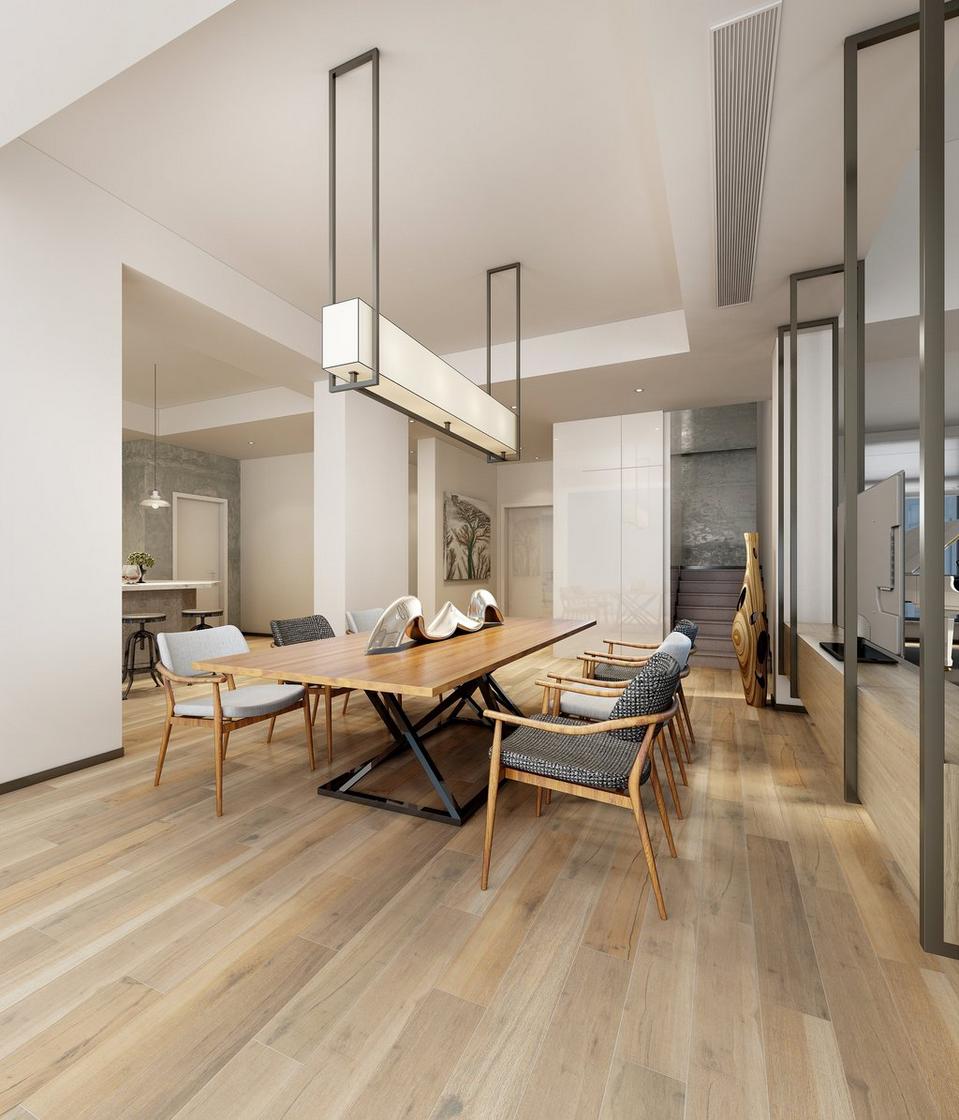 This room is the epitome of modern style. It's all clean lines and wood-look tile, but there's also an openness across the whole space. You can easily see into other rooms, yet you know exactly where the focus is. The furniture is modest and the few accents that are in the room, really draw you in.
In short, you're going to love this style if you're big on the beauty of hardwood floors or cool colored tile, simplistic structure and minimalist living. Think of extending your living space outdoors with lots of natural light and keeping your space as open and uncluttered as possible and you'll be on your way to the modern style of your dreams.