Aug 13, 2018
Get Inspired: Black & White
A simple palette of black and white can turn both modern and classic patterns into quietly bold statements. Whether it's for designs that are subtle, chic, or striking, the convenience of this dramatic pair offers a surprisingly wide array of style options and sophistication.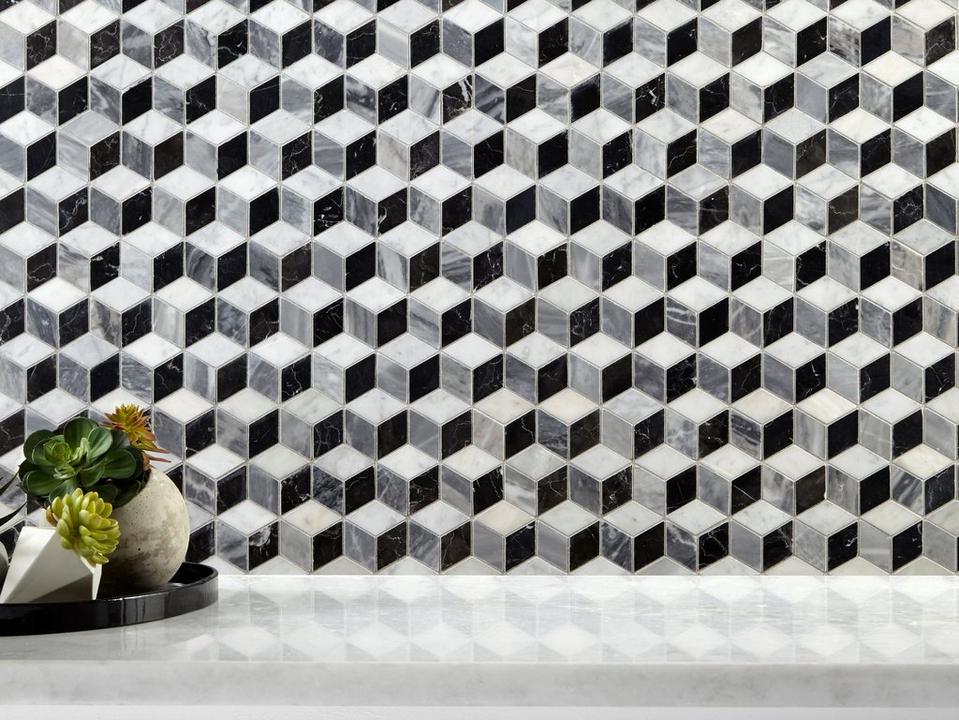 Black and white marble is an easy choice when you're looking to create a look that's visually stunning. With varying levels of veining throughout the stone, you can draw attention in areas that are big or small in size. Marble has been a popular choice for large surfaces like countertops and floors, but designers are now seeing marble used in decorative tile as well.
Here, the Maravilla Marble Mosaic is used as a backsplash paired with a high-gloss white countertop. Not only does the marble feature a variety of veining throughout the tile, but the pattern itself reflects well into the surface of the countertop. Plus, the dark tile makes for a great backdrop for organic decorative pieces, like these bright green succulents.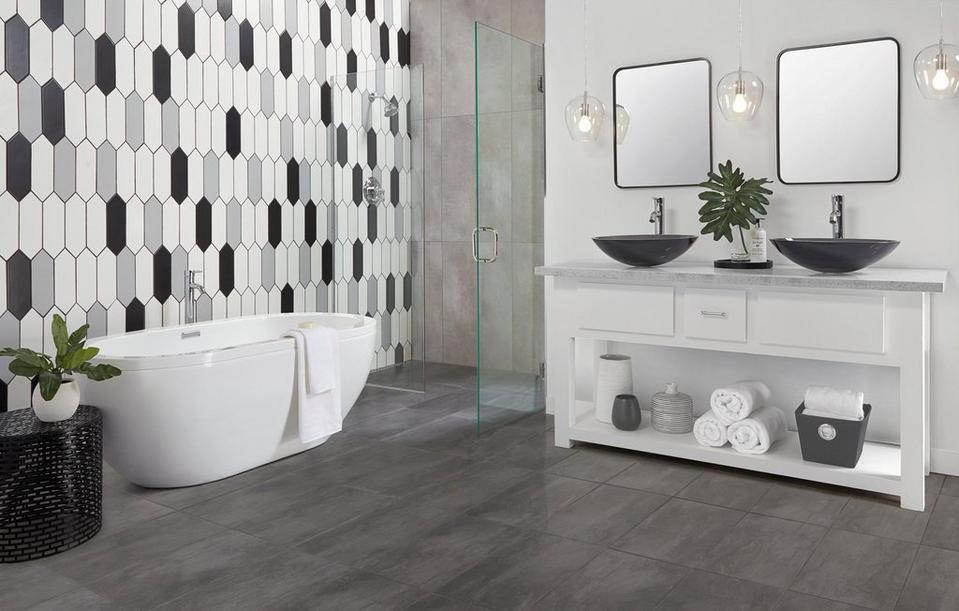 You can also go with black and white large format tile to create a unique look, too. Try playing around with geometric shapes to create a focal wall that brings the room's modern color scheme together.
In this modern-look bathroom, the almost all-too-different picket shape tile and subtlety dimensioned wood-look tile come together in harmony. Each element pairs nicely with the clean and subtle lines of the grout and smartly designed sinks and tub.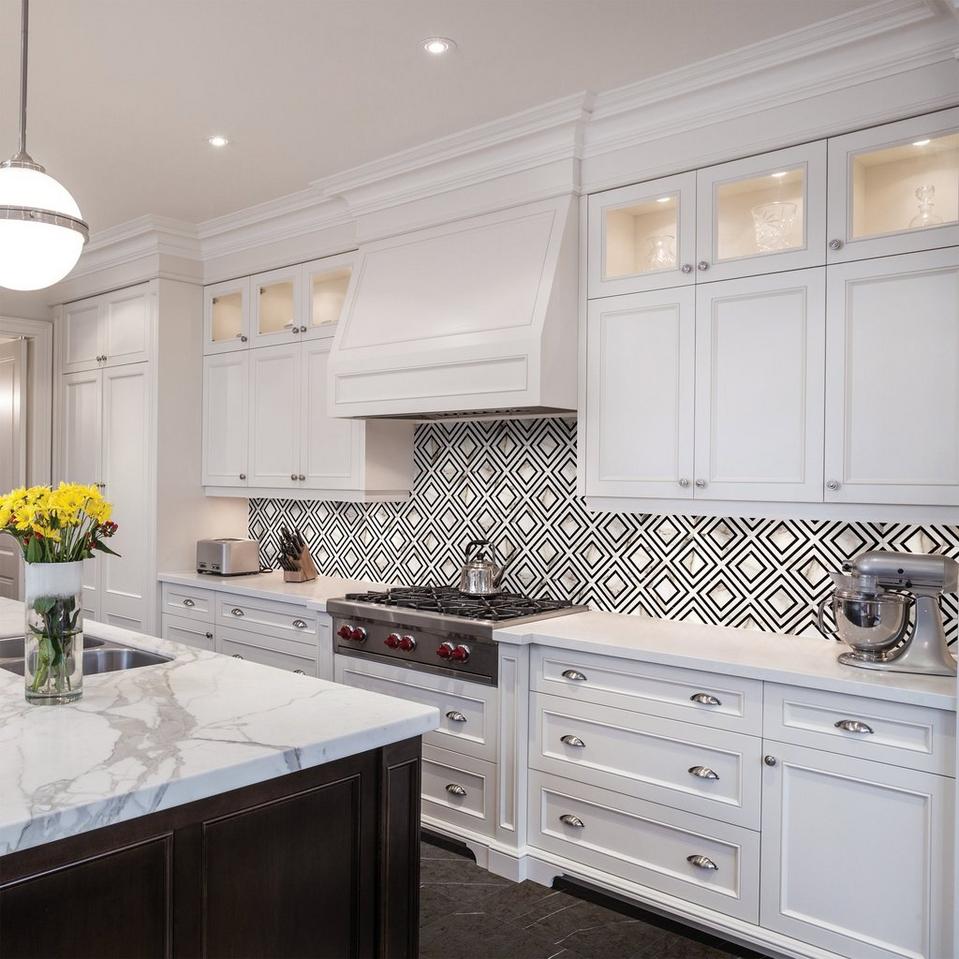 You can also update your space with tile that is simple and striking. Find a pattern that you love for a wall or a backsplash in a room where the proper use of space can make a room look exciting instead of boring.
In this almost all-white kitchen, geometric Calacatta Labrinto Porcelain mosaic grabs attention and draws the eyes to the kitchen stove and appliances. It also pairs nicely with the veining of the kitchen island's countertops. The pattern of the backsplash keeps the space interesting, but it doesn't take away from the bright and clean look of a kitchen that's mostly white.
If you want to learn about all the other ways you can use the monochromatic black and white color palette, you can schedule a free design appointment at your local Floor & Decor. Get more news on trends and other bits of inspiration on our online Inspiration Center.