Oct 23, 2018
Get Inspired: Crisp and Clean White Tile Styles
White tile is anything but plain—it can create a look that's both effortless and timeless. Whether your style is classic or modern, farmhouse or industrial, you can use white tile to create a look that's crisp and clean.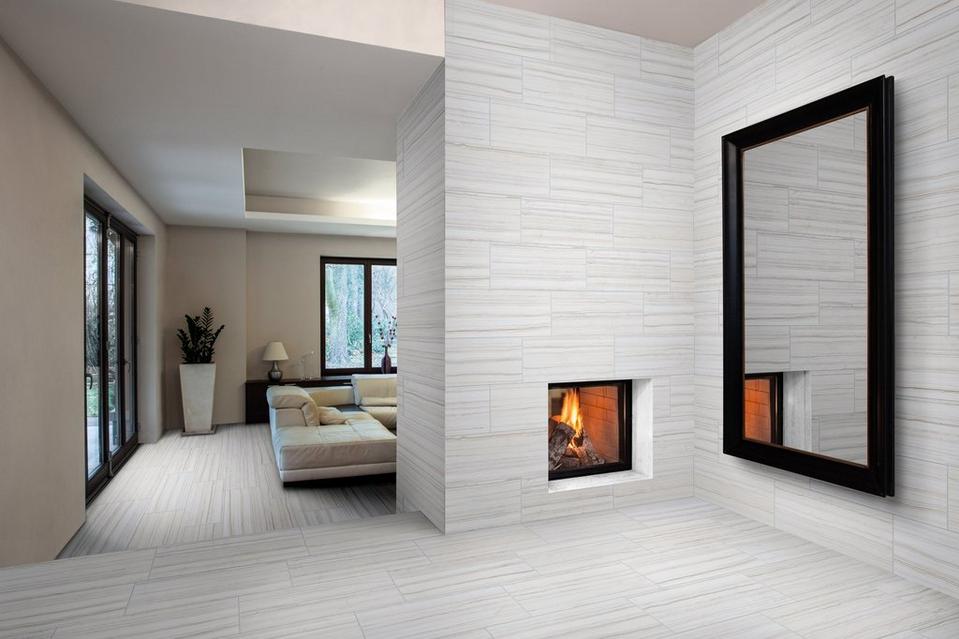 If you're leaning towards the organic elements of wood that are staples in modern and modern farmhouse looks, white wood-look tile can add this ever-popular natural look. The Georgette Light Porcelain Tile with a wood-grain look has been installed on this modern fireplace for a sleek, yet natural look.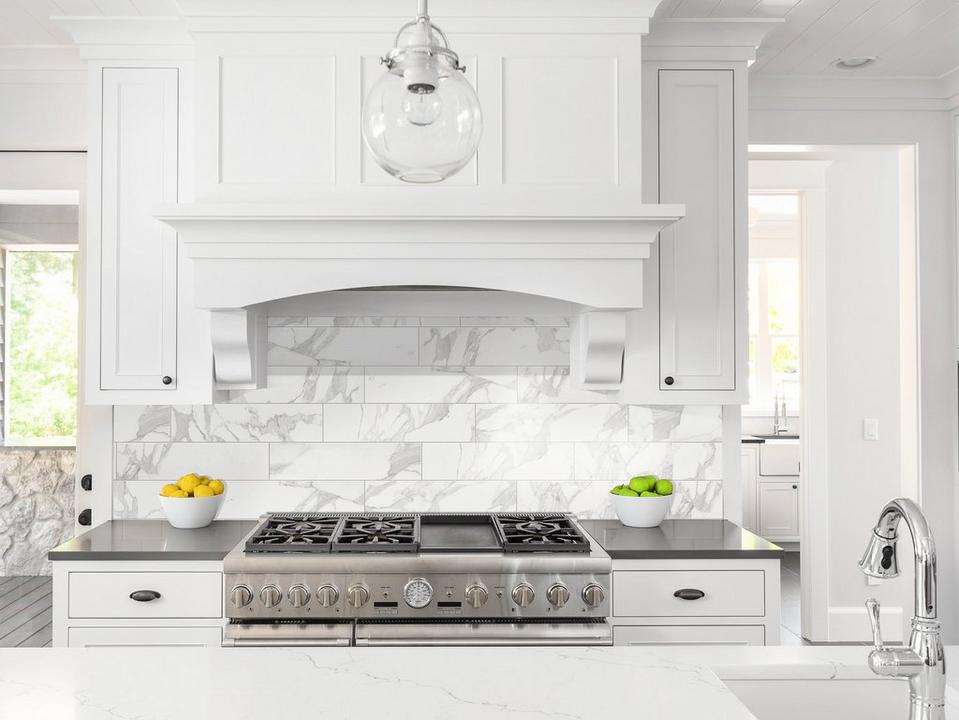 White tile can, of course, can be paired with other shades. One of the most popular looks for white tile is white and gray stone-look tile, which works beautifully in both classic and contemporary spaces. The Montalcino Dimarmi Bainco Stone-look Porcelain Tile in this kitchen backsplash complements the stark-white cabinets, black countertops, and stainless-steel appliances.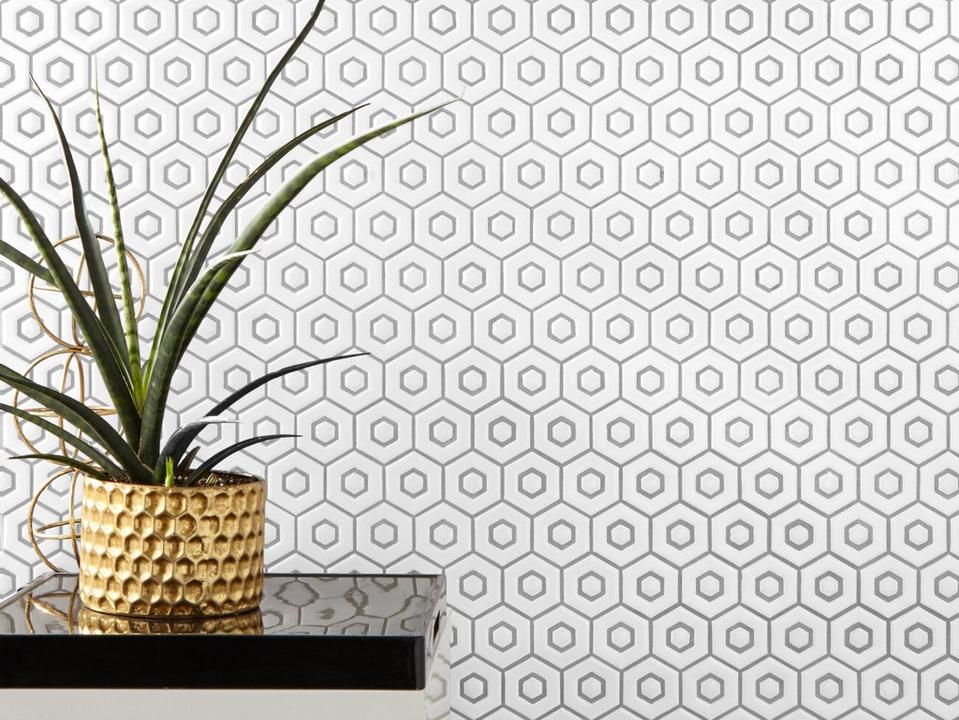 You can create a whole new look with something as simple as your grout, too! This wall with the Canvas White Double Hexagon Mosaic has been installed with gray grout to make the geometric pattern pop in this contemporary space.
Want to add some subtle structure? Use a decorative tile with raised designs like the Idole Tear White Ceramic Tile that can add dimension in what could otherwise be a boring space.
Floor & Decor has so many unique tiles and mosaics, you can easily find a look of white tile that fits your style. You can find more tile at your local Floor & Decor or online. Want some help designing your next project? You can schedule a free appointment with Floor & Decor Design Services!