Jan 3, 2019
This Just In: Trending Wood Looks
The look of wood is here to stay, especially for your floors. Hardwood adds value to your home, and it's durable, stylish, and natural. Even better, this classic flooring option is more stylish than ever with new colors, finishes, and sizes.
Color
When it comes to natural materials like wood, color isn't exactly what comes to mind. The hottest looks come in hues from grays and blondes that are becoming popular, to the return of the classic deep browns.
Finish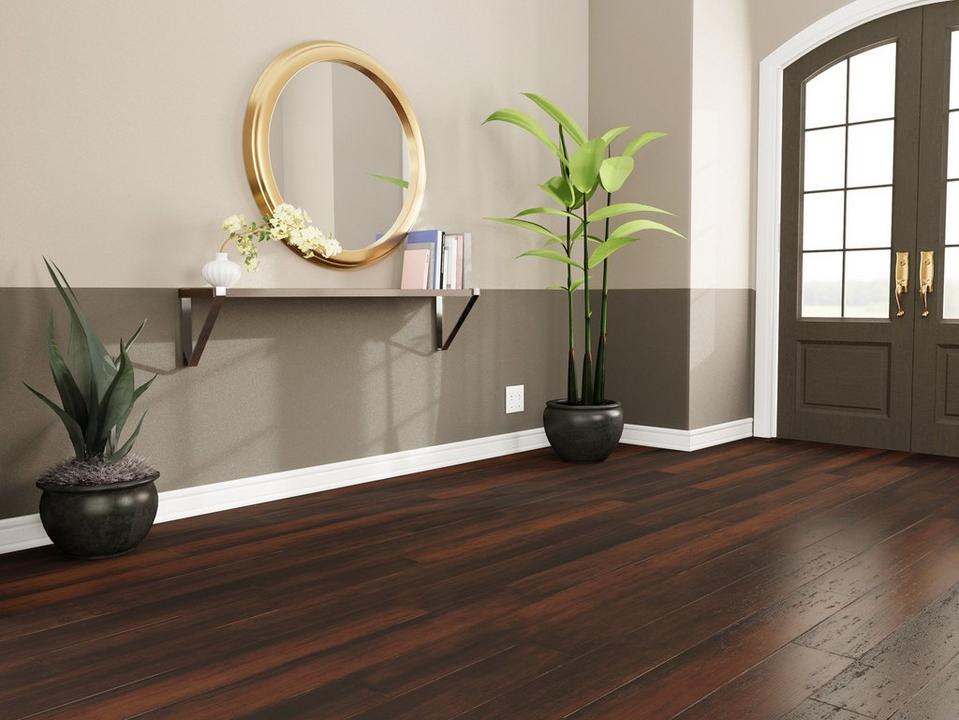 The finish of your hardwood can make an impact in a big way depending on the style you choose. A matte finish is subtle and casual for a modern space, while floors with a natural finish like wire-brushed and hand-scraped add rustic texture in a farmhouse style room.
Want to add a bit of drama? The gloss of a smooth finish creates dimension and reflection. Honed floors like this can create shine in any style, from traditional to contemporary. For example, this Eco Forest Mallorca Wire Brushed Solid Stranded Bamboo has a high sheen that brings drama to this contemporary scene.
Size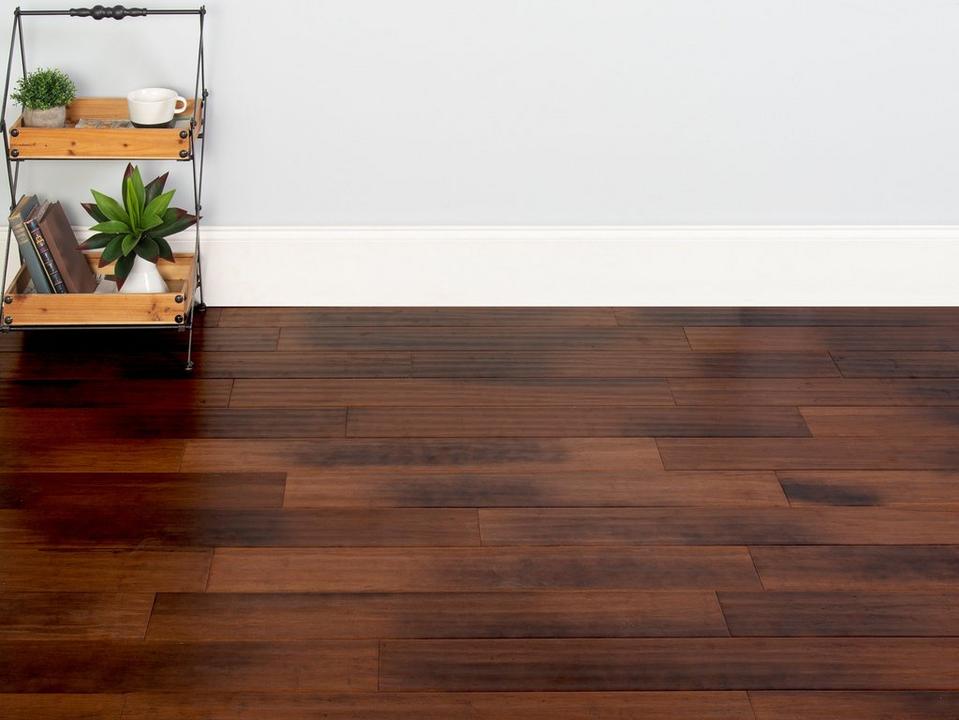 You can now get wood planks in more sizes than ever before! You can use the wider, longer sizes to create an illusion of a bigger space, or bring out the high-variation of colors between the planks, like this quirky space with Eco Forest Navarea Smooth Locking Solid Stranded Bamboo.
If you want to play around with hardwood style possibilities, you can schedule a free design appointment with a friendly and knowledgeable design expert at your local Floor & Decor. Plus, you can always get more news on trends and more inspiration on our online Inspiration Center.