Dec 27, 2018
Brick by Brick: Different Looks with Brick-Look Tile
Brick-look gives you that exposed wall look without the labor-intensive installation of real bricks. Brick-look tile comes in several looks that fit different styles, so there's a brick-look tile perfect for your design.
We've picked a couple of popular brick-look styles in the different looks so you can see how they're used.
Farmhouse
You can create a farmhouse look easily, but you can't go wrong if you use brick-look tile that looks like it was lifted straight from an old country building. It also helps if your brick-look tile comes in a warmer shade, like red or beige since those types of brick are more predominantly seen in these looks.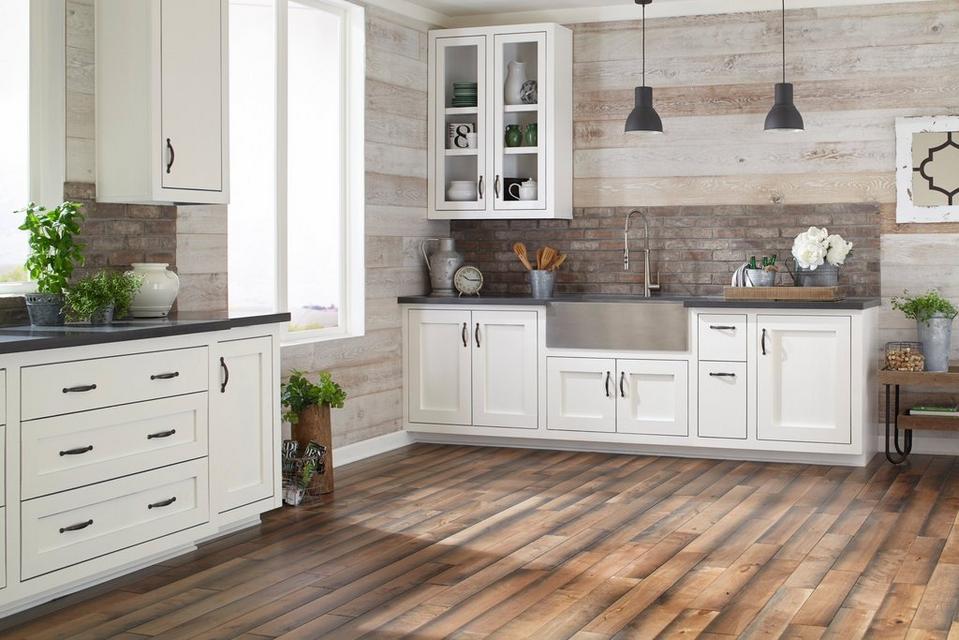 Pair it with wood-look accents to achieve that a farmhouse look or country cabin style, like with Rushmore Thin Brick Panel Ledger in this farmhouse kitchen. Or, use it as that transitional element that helps you move your modern space into the quickly trending modern farmhouse look.
Mediterranean
Stone-look brick can help you transcend your look from one part of the globe to another. You can get the Mediterranean look with brick-look tile that's a little rough around the edges but still refined in appearance, preferably with a high variation of cooler colors.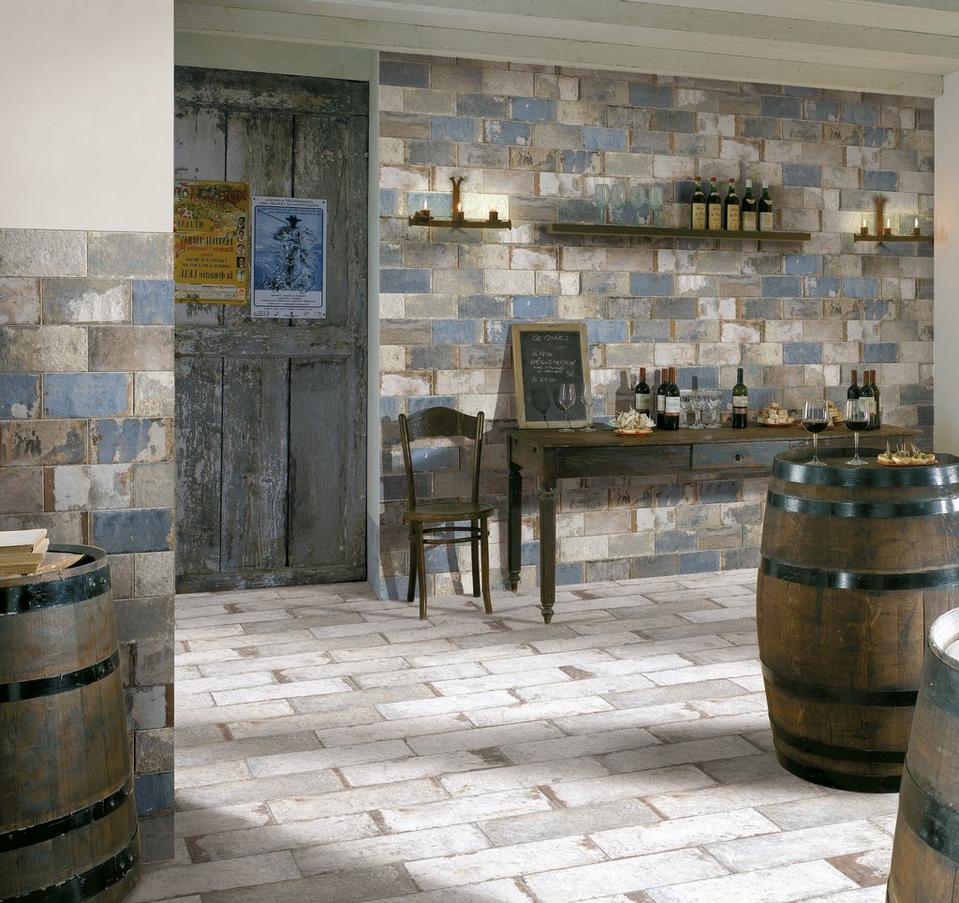 Use your brick-look tile to create a classic-style-meets-curated-museum type of look, or in a space where you want to entertain guests with classy affairs. The San Juan Azul Porcelain Tile is used here in this tucked away space to give it the appearance of a Mediterranean wine lounge.
Industrial
You can look for brick-look tile that uses anything from the cooler shades of gray to the classic brick red. In the industrial style, brick-look tile helps create that exposed-wall look that you see in urban factory lofts and modern industrial spaces.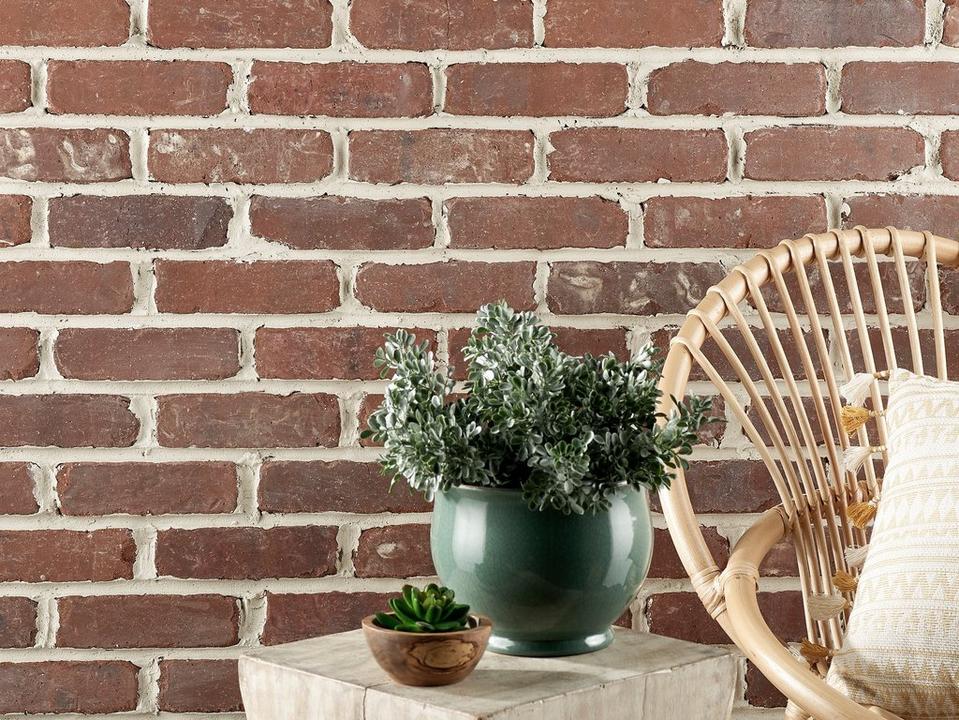 The industrial look is typically associated with the modern style, so make sure that you're still creating the look of a newly renovated factory building. Here, the Boston Mill Thin Brick Panel was used to create the look of that exposed wall in this living room, contrasting nicely with the sleek and clean lines of the modern accents.
If you're interested in using brick-look tile for your next project but you don't know how where to start, design experts are always ready to help at your local Floor & Decor! Simply schedule a free design appointment to get started. And, if you're looking for more inspiration, you can check out our Inspiration Center for more styles, room scenes, and looks created by real customers!