Feb 7, 2019
A Colorful Twist on Classic Marble
Marble is a classic stone that has been used in art and architecture for centuries. Nearly everyone is familiar with the neutral shades of gray, brown, and white, but now we're seeing marble in bright colors take over in unexpected ways.
See how color is putting a spin on this classic stone.
Brushes of Blue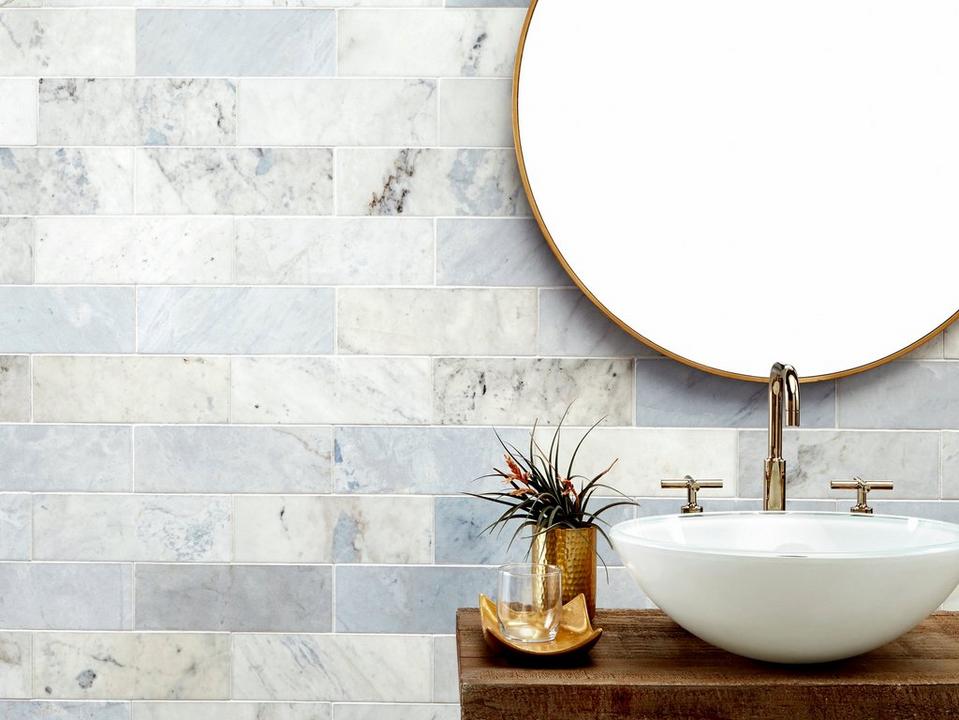 This Blue Forest Marble Tile creates a look that's down-to-earth, relaxing, and even refreshing. Since blue is such a versatile neutral, you can put this type of marble in any style but it looks best in calming spaces, like a master bathroom.
Glints of Gold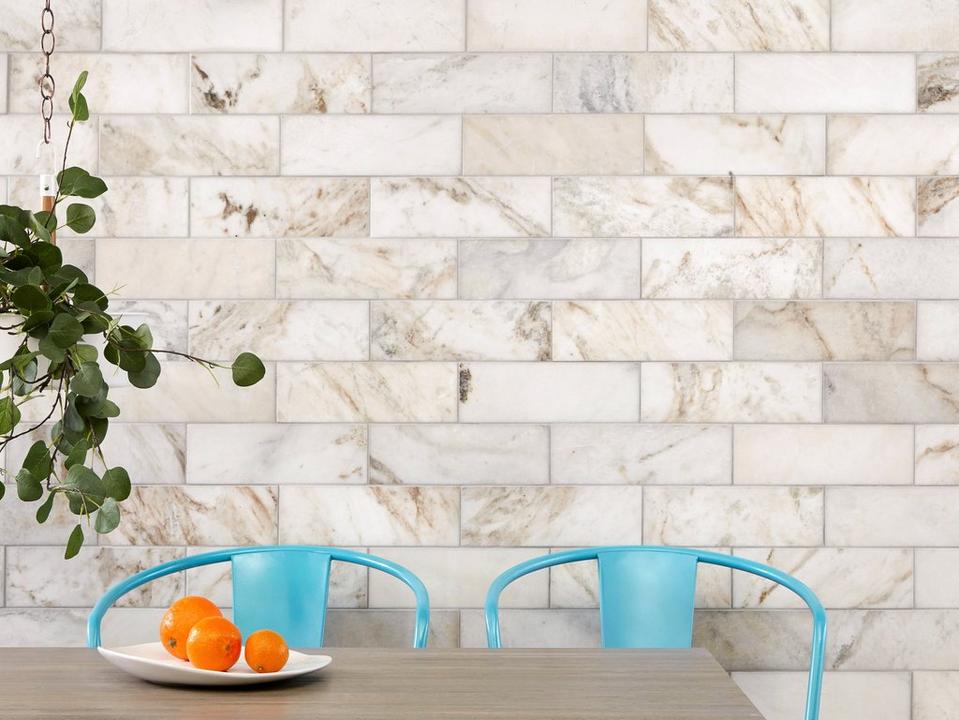 Hints of shimmery gold are showing up in earth-toned marble, like with this Avillano Bianco Orion Marble Tile. Gold always adds a bit of luxury, whether it's for modern farmhouse style or a contemporary space.
Bits of Green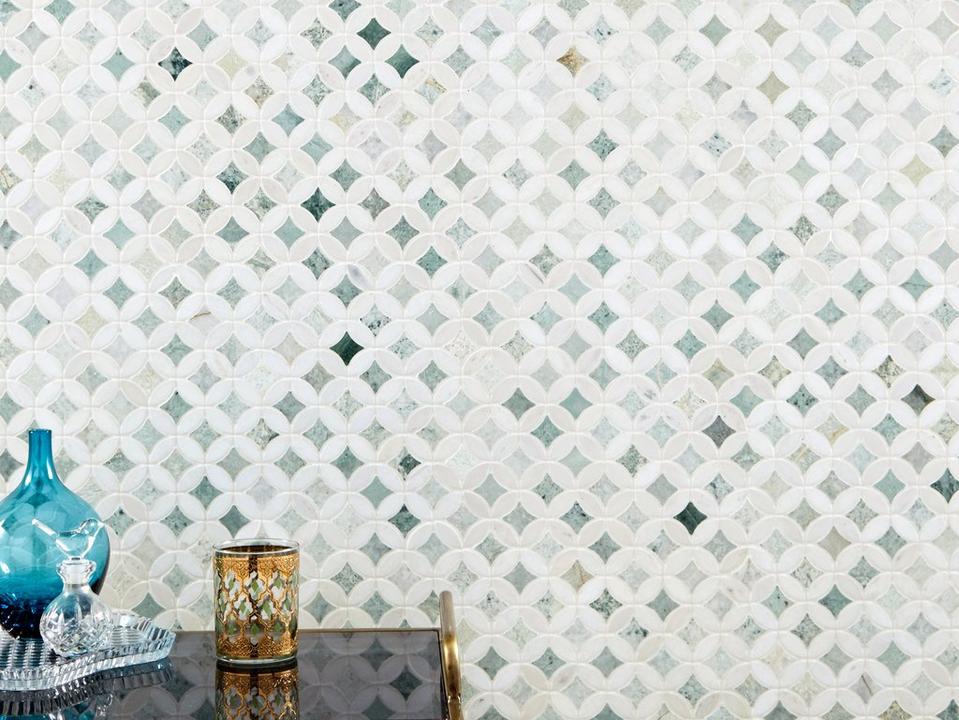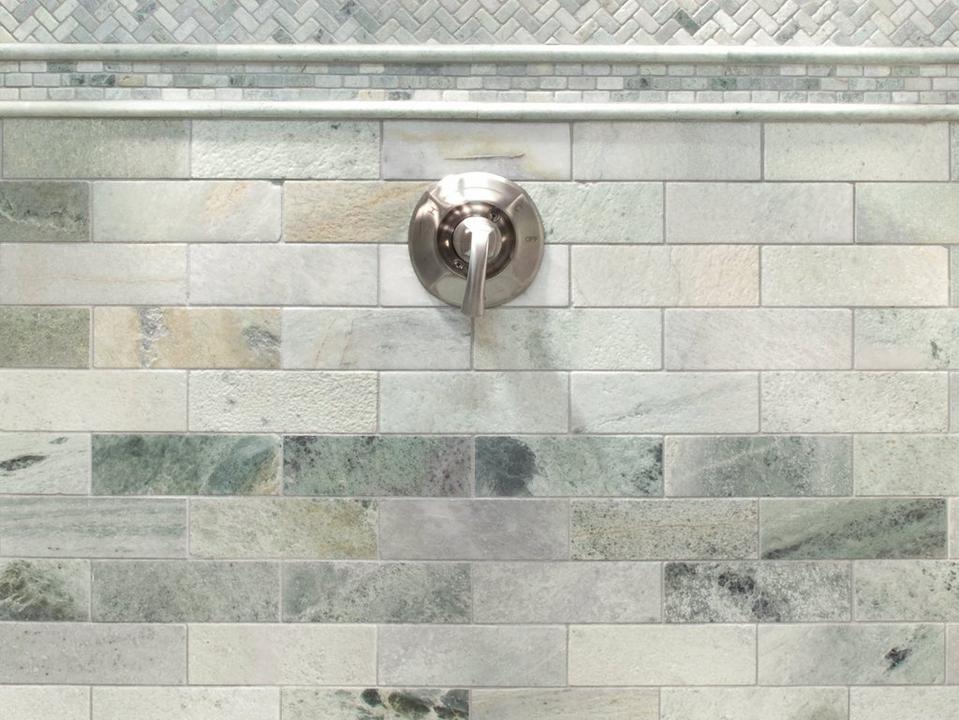 Varying shades of green can create a look that's calming, and maybe even coastal. Maravilla Carribean Green Thassos Tulip Marble Mosaic features everything from subdued seafoam green to bold jade, and this Maravilla Green Marble Tile features a softer variation of shades.
Pops of Purple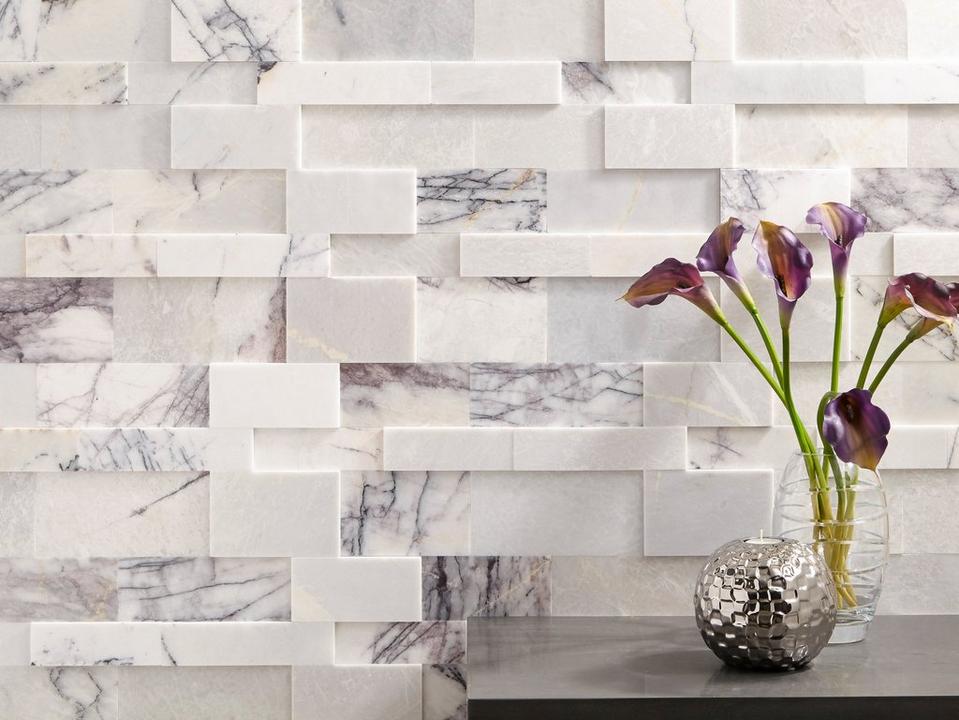 With a color as royal as purple, you can make a statement that won't be ignored. Deep veining of dark purple in white marble like in Dimensions Amethyst Royale Polished Marble Panel Ledger creates a dramatic effect.
New colors in marble continue to emerge, making even more design possibilities with this classic stone! If you're interested in incorporating colored stone in your next project, you can schedule a free appointment with a design expert at your local Floor & Decor to get ideas and start your project. And, there are always more ideas in our Inspiration Center.