Apr 11, 2019
Trend Alert! Bathrooms with Black & White Hexagons
One of the trends we predicted would get bigger in 2019 was the hexagon shape, and we're happy to say that we were right — we're seeing even more of them, especially in bathrooms! More and more Floor & Decor customers are using black and white hexagons to put a spin on their own styles or to create their own unique designs.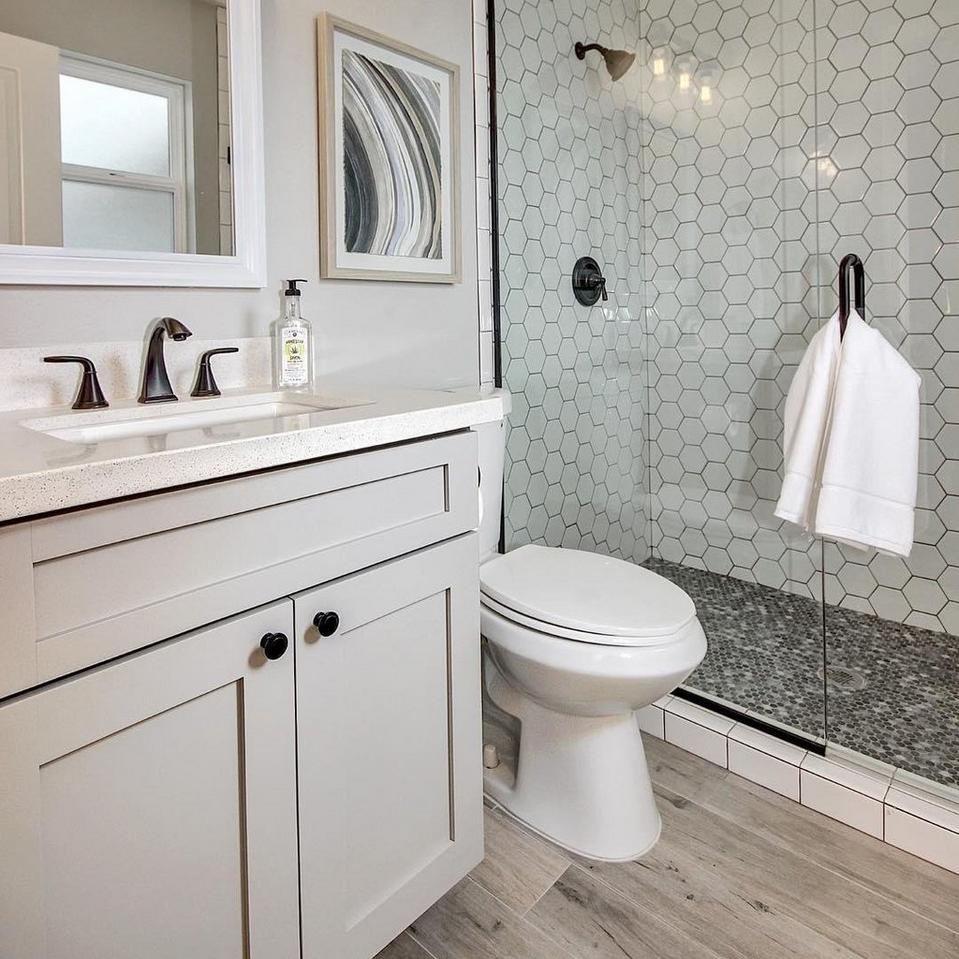 This first bathroom by @blissful_design_studio features a contemporary design with a twist. In this well-lit space, the glass shower doors put the clean lines of Festival Metro White Matte Hexagon Porcelain Mosaic on display. We love how the dark grout brings out the shape of the hexagon tile while simultaneously complementing the dark fixtures of the vanity and the wood grain of the Mansfield Amber Wood Plank Porcelain Tile.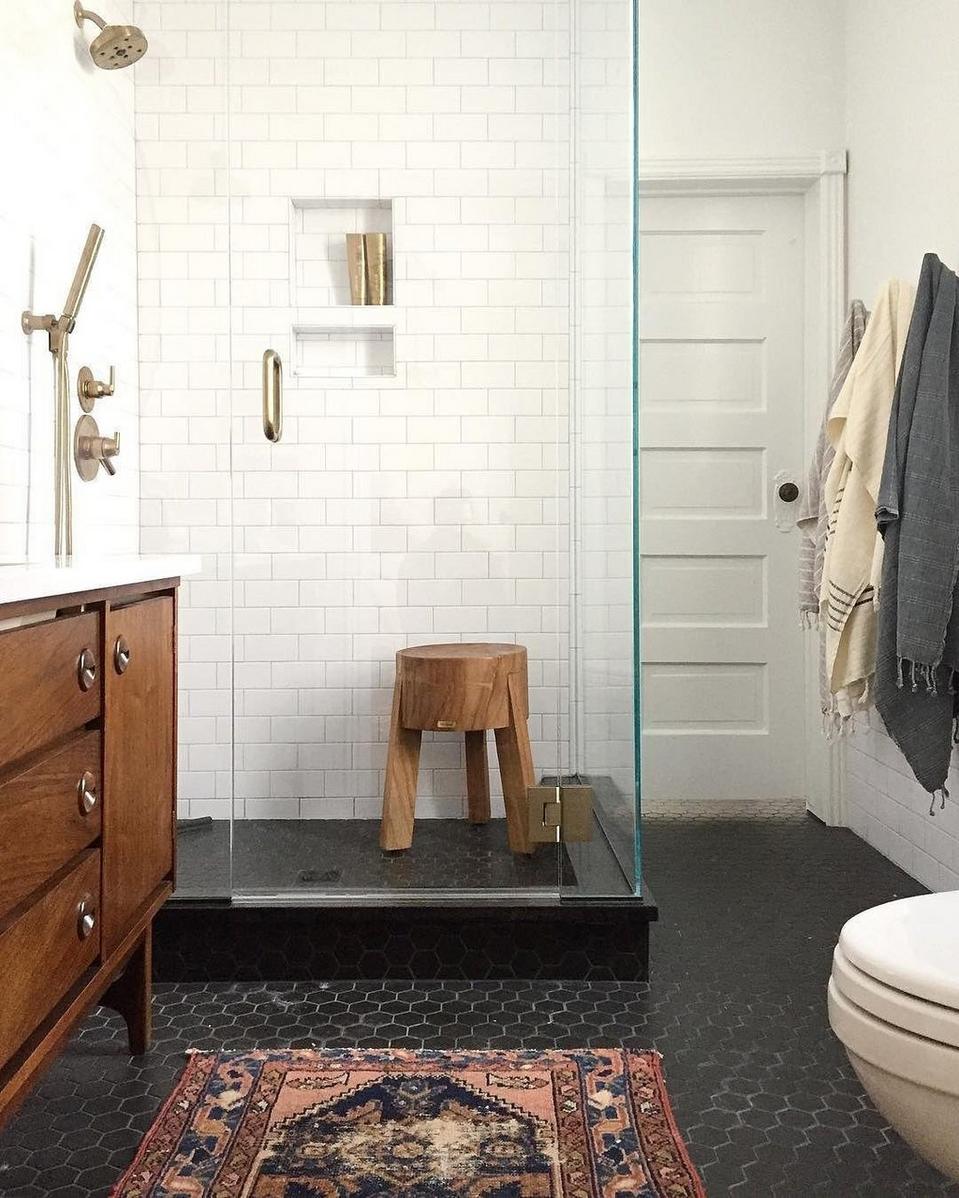 Anna (@annabode) set the stage in this retro-meets-minimalist bathroom with Uptown Antracite Hexagon Porcelain Mosaic. The softer shade of black and the matte finish cuts the otherwise harsh contrast between black and white tile, giving this bathroom a sunnier appearance where the midcentury modern vanity and antique bath mat can shine.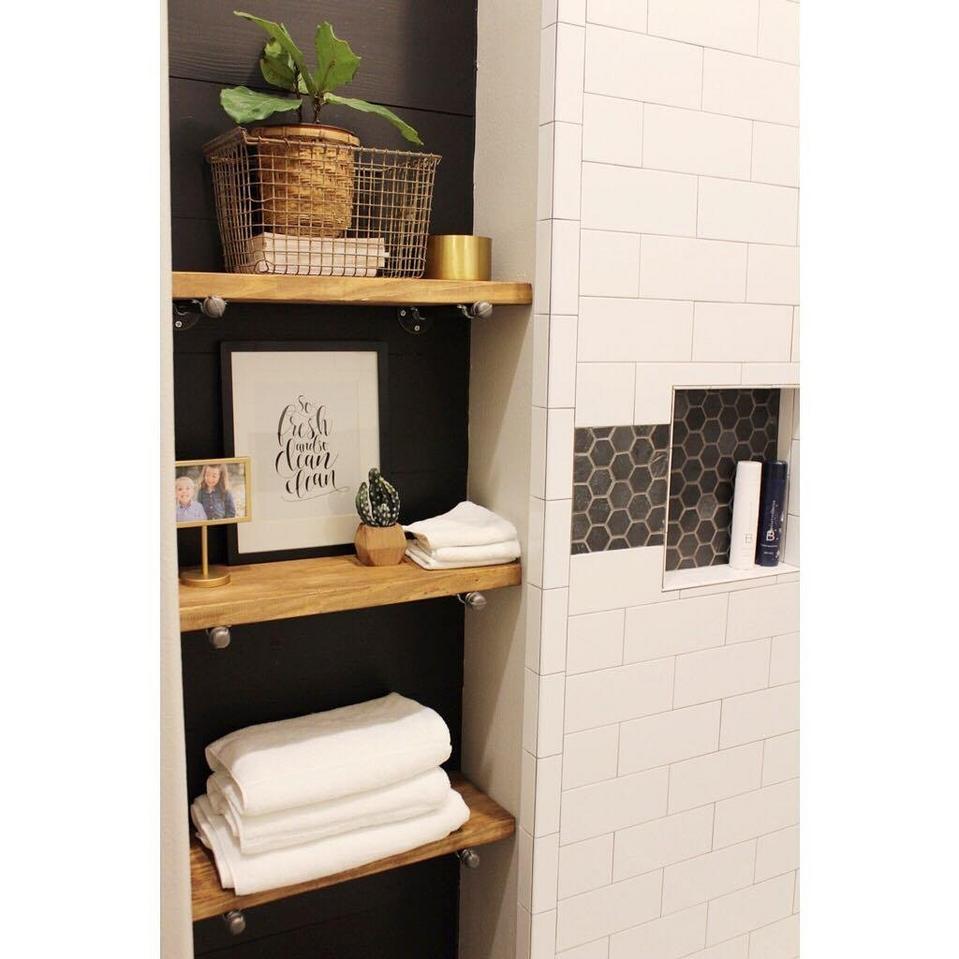 @moorehouseinteriors made hexagon tile rock for this bohemian-chic look. By choosing a black marble with white veining like in this Maravilla Sable Black Polished Marble Tile, they transitioned the otherwise ultra-modern geometric mosaic into a natural space. It's the perfect accent for woodgrain shelving and green potted plants.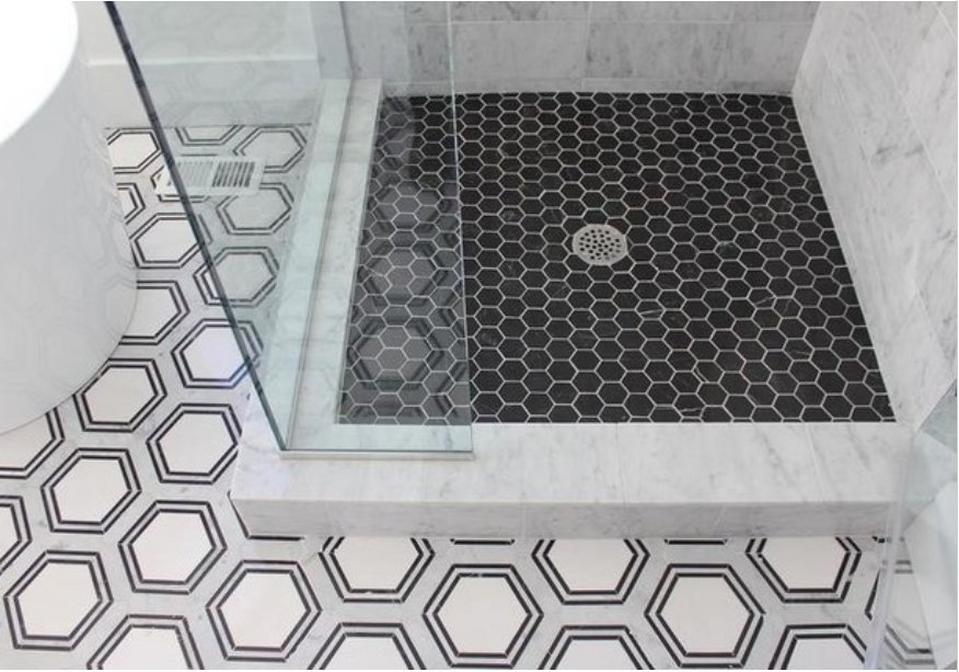 Combining mosaic stones of varying sizes and designs can put a twist on the hexagon look! David and William (@twinconstruction) selected Viviano Marmo Carrara Thassos Hexagon Waterjet Marble Mosaic and Maravilla Sable Black Hexagon Polished Marble Tile for this bathroom, using the hexagon shape as the main design focus. The contrasting styles of the mosaics create a unique transition from main space to shower space.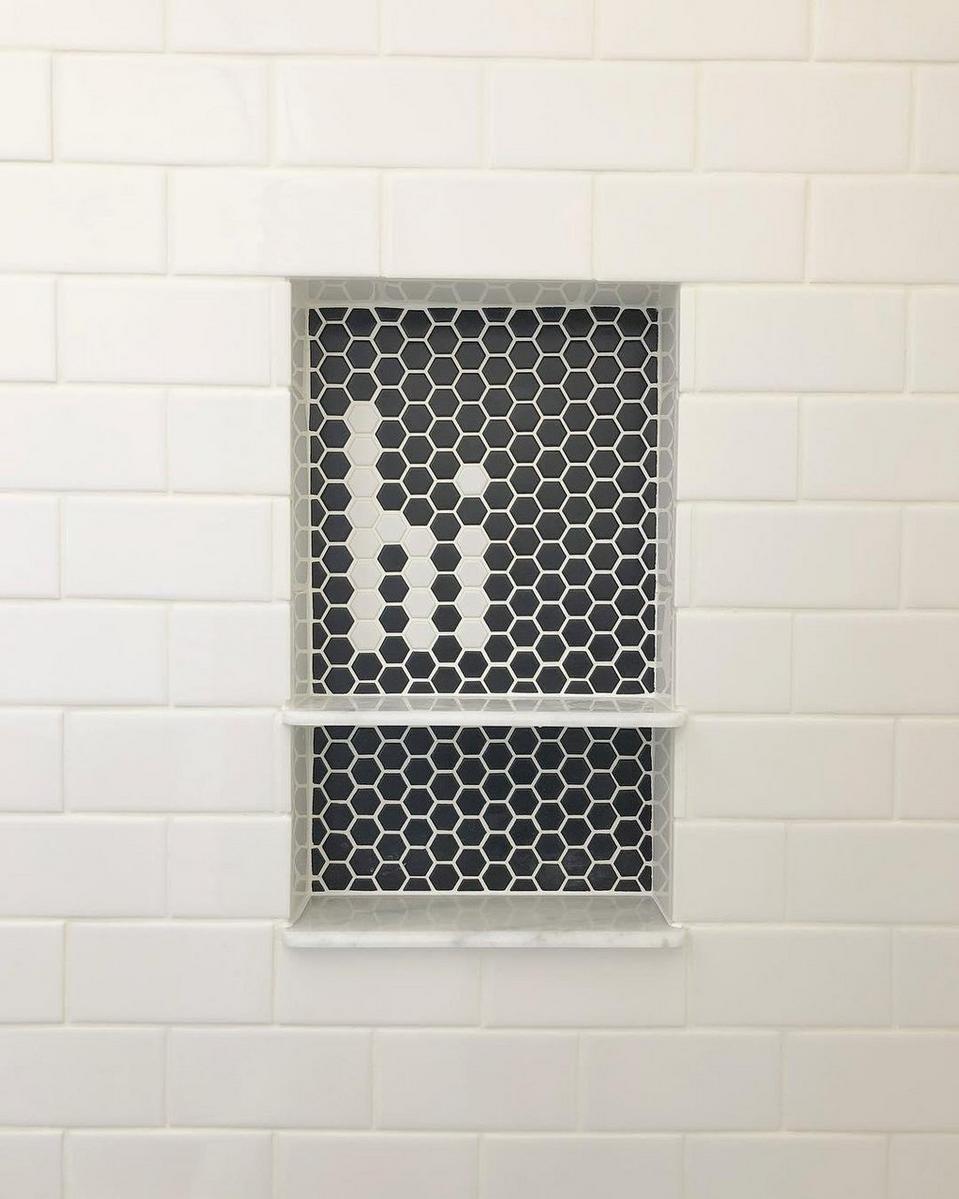 There are accent walls, and then there are accent niches. This cheeky little shower niche brings a smile to our face every time we see it. Honja K. (@mondaymondaycreative) used Festival Hexagon Porcelain Mosaic in black and white to create a small accent piece that has a lot of personality. It's a simple yet significant way to brighten up a space (and someone's day)!
Those are just a few of our favorite bathrooms that feature hexagon tile. If you recently renovated a space with hexagon tile from Floor & Decor, we want to see it! Simply submit your photos to the Real People. Real Projects.

gallery, or share your photos on social media by tagging us at @flooranddecor with #realpeoplerealprojects, and you could see your finished Floor & Decor project featured online!