May 7, 2019
Trend Alert! Magnificent Mosaics
In early 2019, we predicted that mosaics in unique shapes would become a staple among design trends. What we didn't expect was the variety of mosaics that people would choose! We picked a few real projects completed by real customers, all of which showcase different looks using mosaics.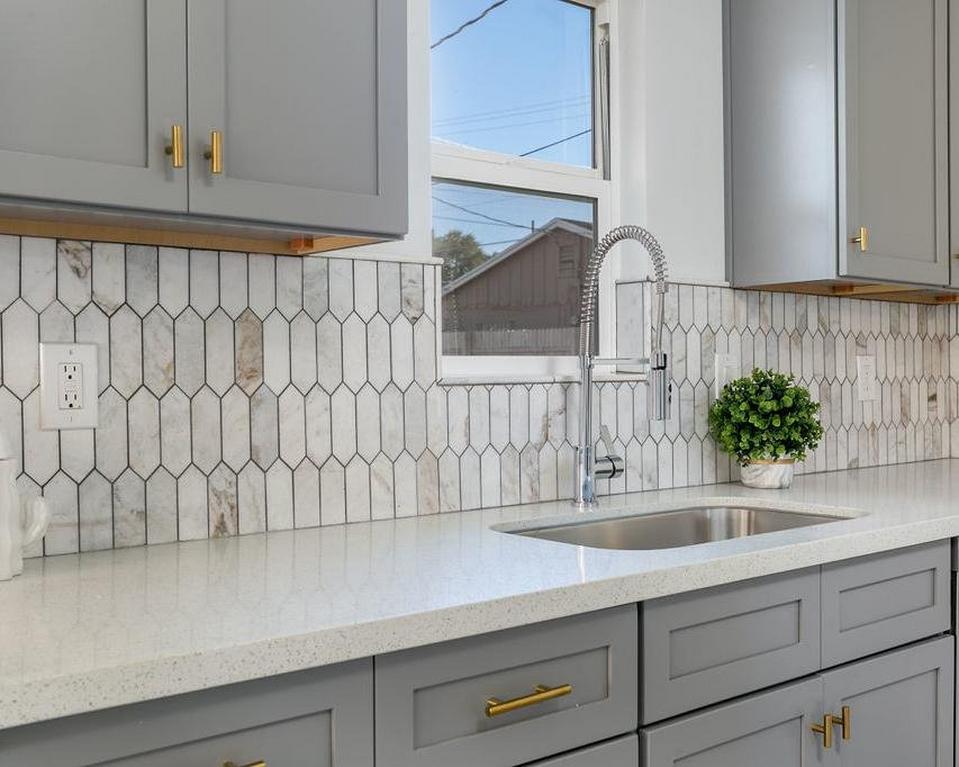 Classic marble has been given a contemporary twist in this Bianco Orion Picket Marble Mosaic! The sharp angles to the picket shape can manipulate how the eye perceives a space, like how @eilersrealestate used these upright pickets to elongate the backsplash space between the counter and the cabinets!
It'd be quite a mystical morning to take a shower in this fairy-tale bathroom! An upright fan mosaic can create an airy atmosphere, but Justin (@justintimerestoration) used this Villa Peacock Fan Ceramic Mosaic in green from floor to ceiling for an underwater wonderland type of feeling.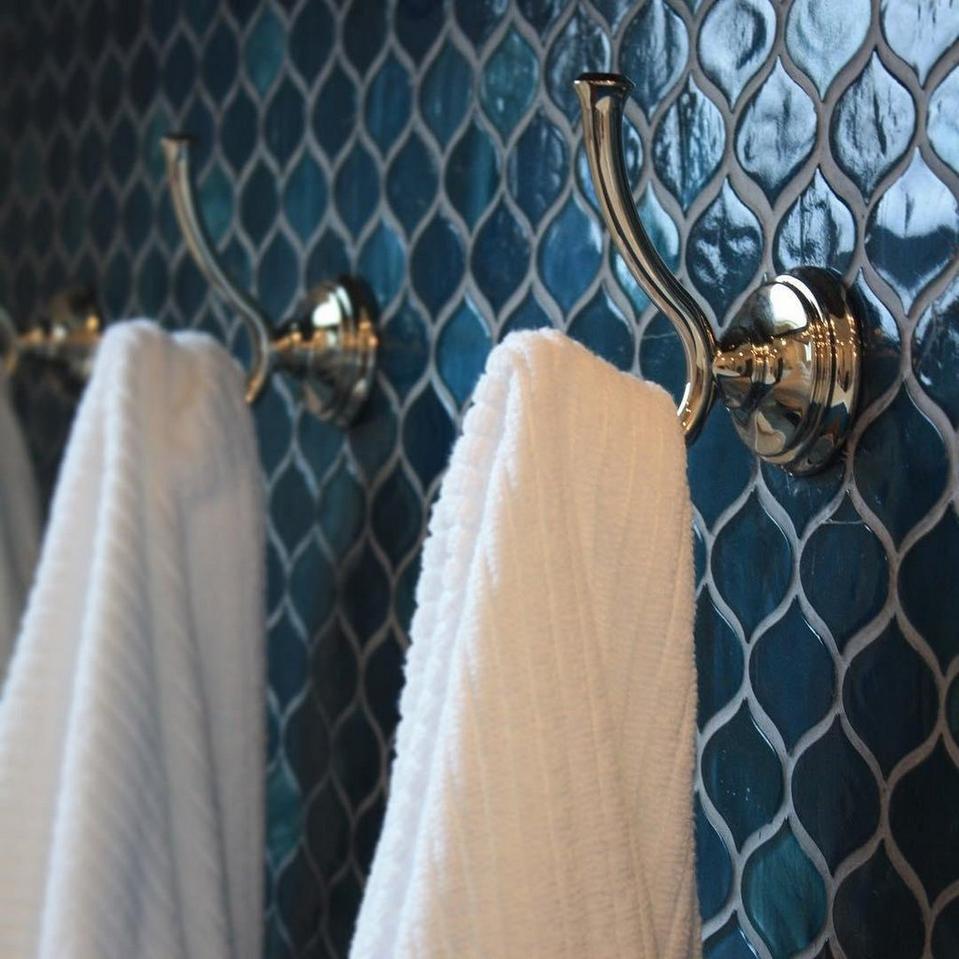 For the unexpected from @livingrightdesigns, this Marina Del Ray Arabesque Glass Mosaic serves as a gorgeous jewel-toned backdrop for the highly polished surface of this contemporary-style hardware! This naturally luminescent glass in a refreshing blue hue perfectly captures the tone of this spa-like sanctuary.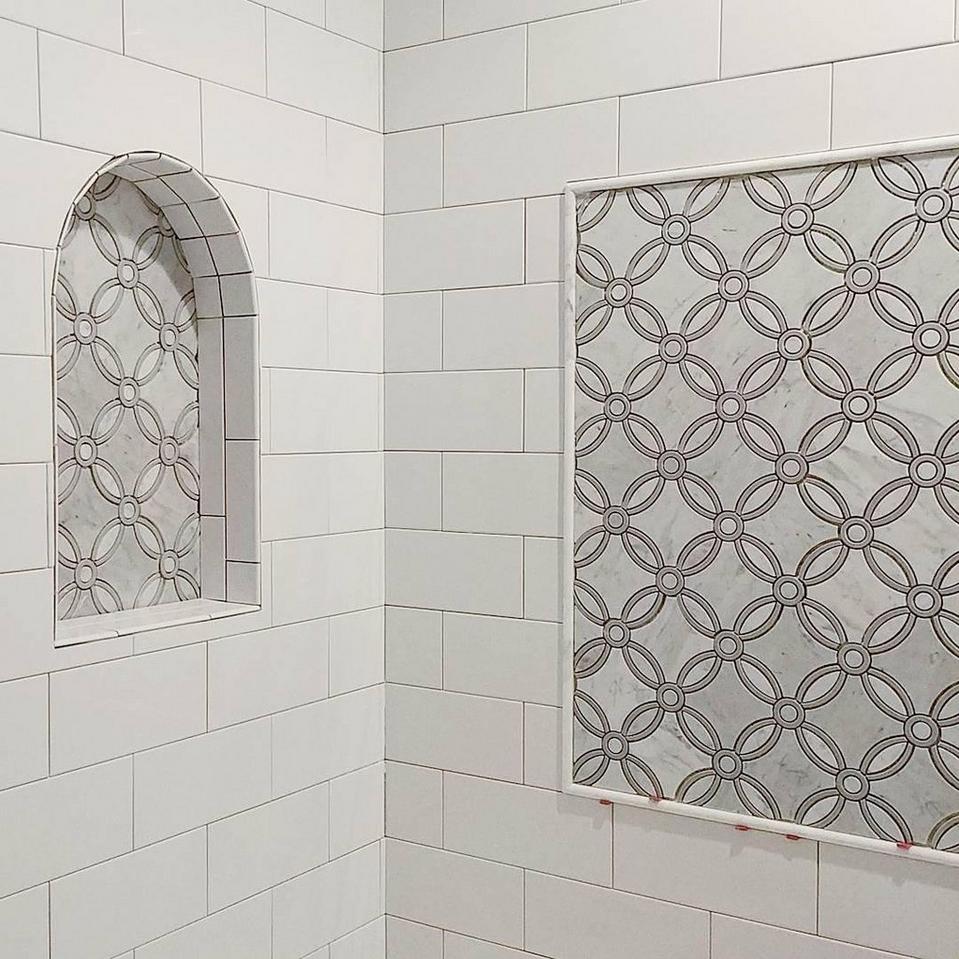 Why not turn a functional shower niche into a fashionable accent? In this project by Mimi (@ohsochicinteriors), a simple shower went from basically boring to pleasantly posh with the addition of the intricate marble design in this Carrara Calista Waterjet Marble Mosaic.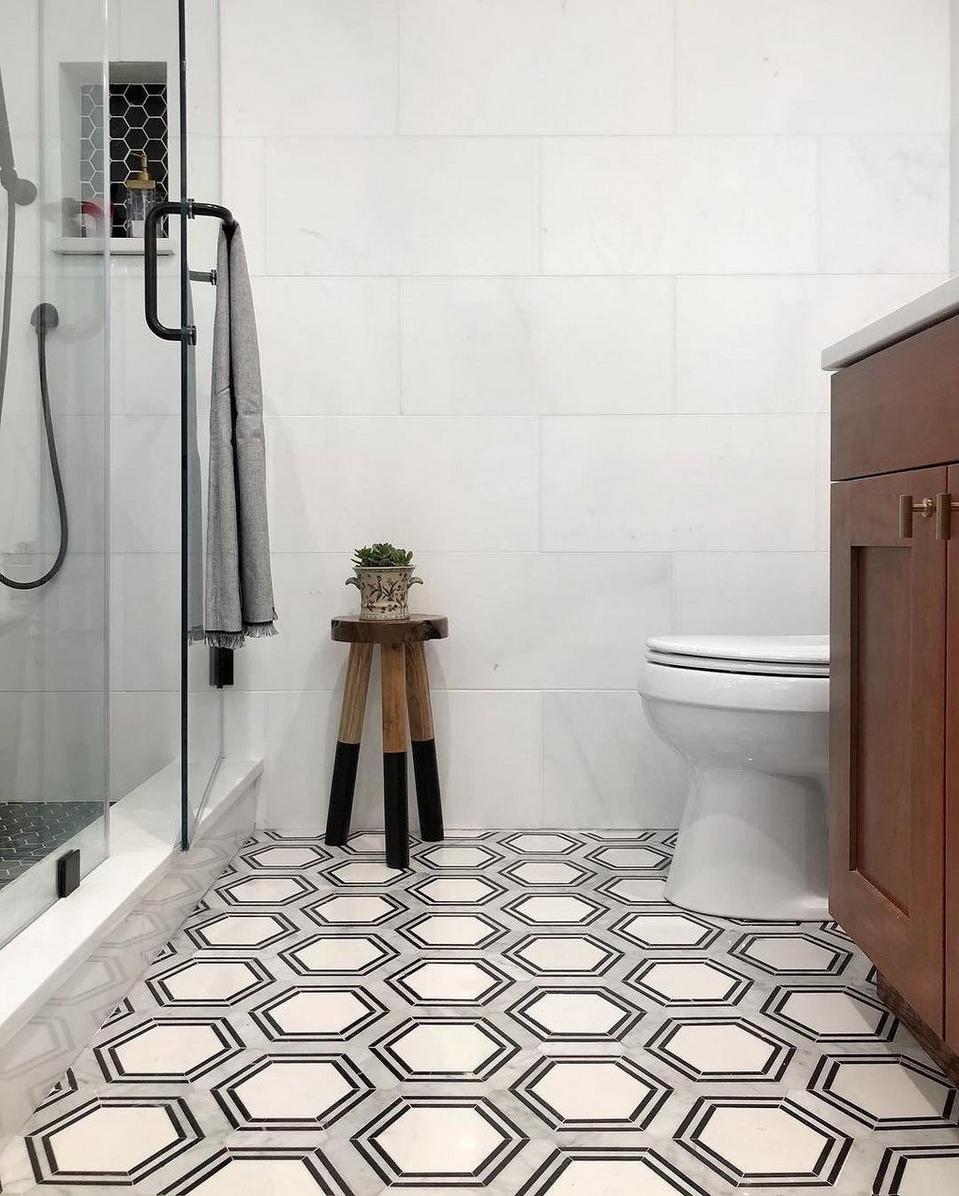 We knew hexagons would be a big trend, but we didn't realize just how much ground they'd cover! This Carrara Thassos Hexagon Waterjet Marble Mosaic seems to be a customer favorite, and we love how Stacey and Laurie (@paperchaseinteriors) used it to create visual interest with other hexagon accents (like that shower niche!) in this small-space bathroom!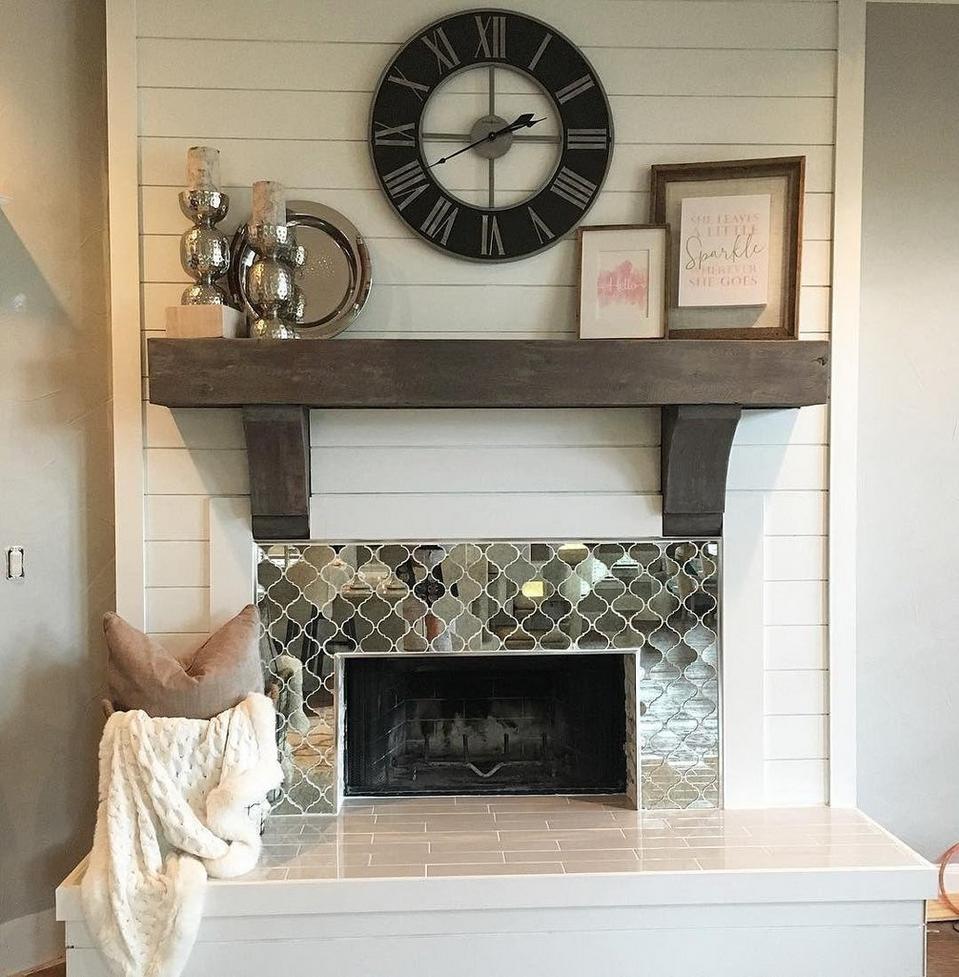 Renae (@renaenaa) knows how to turn up the glamour in the most unexpected ways. In the reflection of this Antique Mirror Arabesque Glass Mosaic, we can envision many cozy fireside chats in the glow of this contemporary-glam fireplace.
Real people are completing projects with Floor & Decor every day. If you finished a project with mosaics you picked from Floor & Decor, we want to see it! Simply submit your picture to the Real People. Real Projects® gallery! While you're there, check out what other projects have been completed with Floor & Decor.