Designer Picks Across the Country – Florida, California, and Maryland
If you've ever been inside a Floor & Decor store, you've seen the Designer Picks board with swatches of tile, wood, and stone. These coordinated looks feature the newest and most popular styles in each store, along with a couple of pieces that are favorites among designers!
These boards also include looks that our customers are putting in their own homes. See what looks are popular in Florida, Southern California, and Maryland!
Tampa
Striking patterns and natural elements like stone and wood, all in waterproof tile, are popular in Florida. In the Sunshine State, customers have fully embraced wood-look tile because it makes it possible to put the look of wood in kitchens and full bathrooms, as well as beachside and poolside spaces!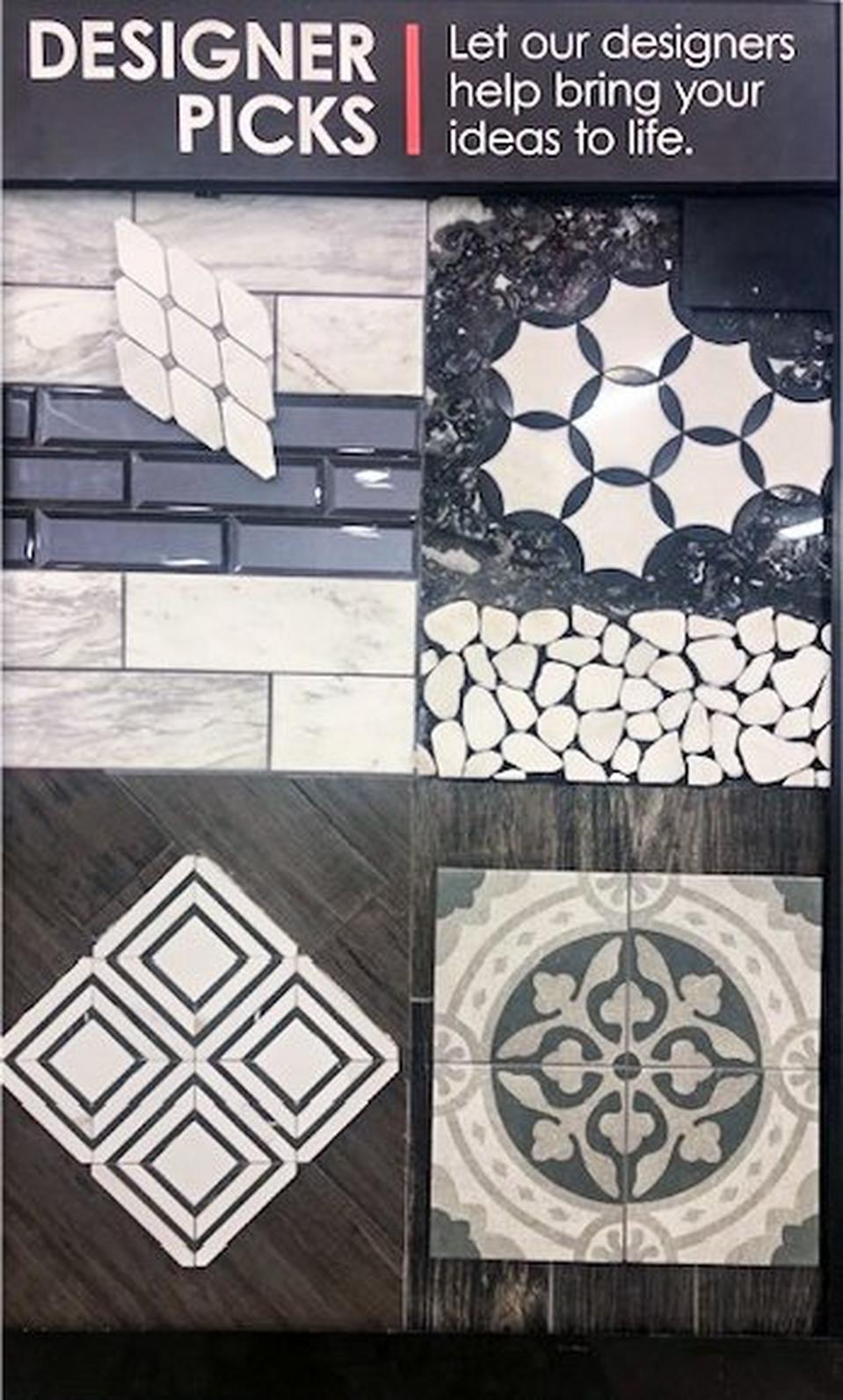 Our designers in Tampa say that their customers want more masculine looks, so the new Adessi Piedmont Taupe Porcelain Tile, pictured at bottom right, is the most popular tile for bold styles. In fact, these picks have inspired many customers, who have chosen their new looks straight from the board.
Los Angeles, CA
Customers in California are on the cutting edge of the design world. They like to tie together modern elements like the clean lines of a geometric design with natural looks and neutral colors.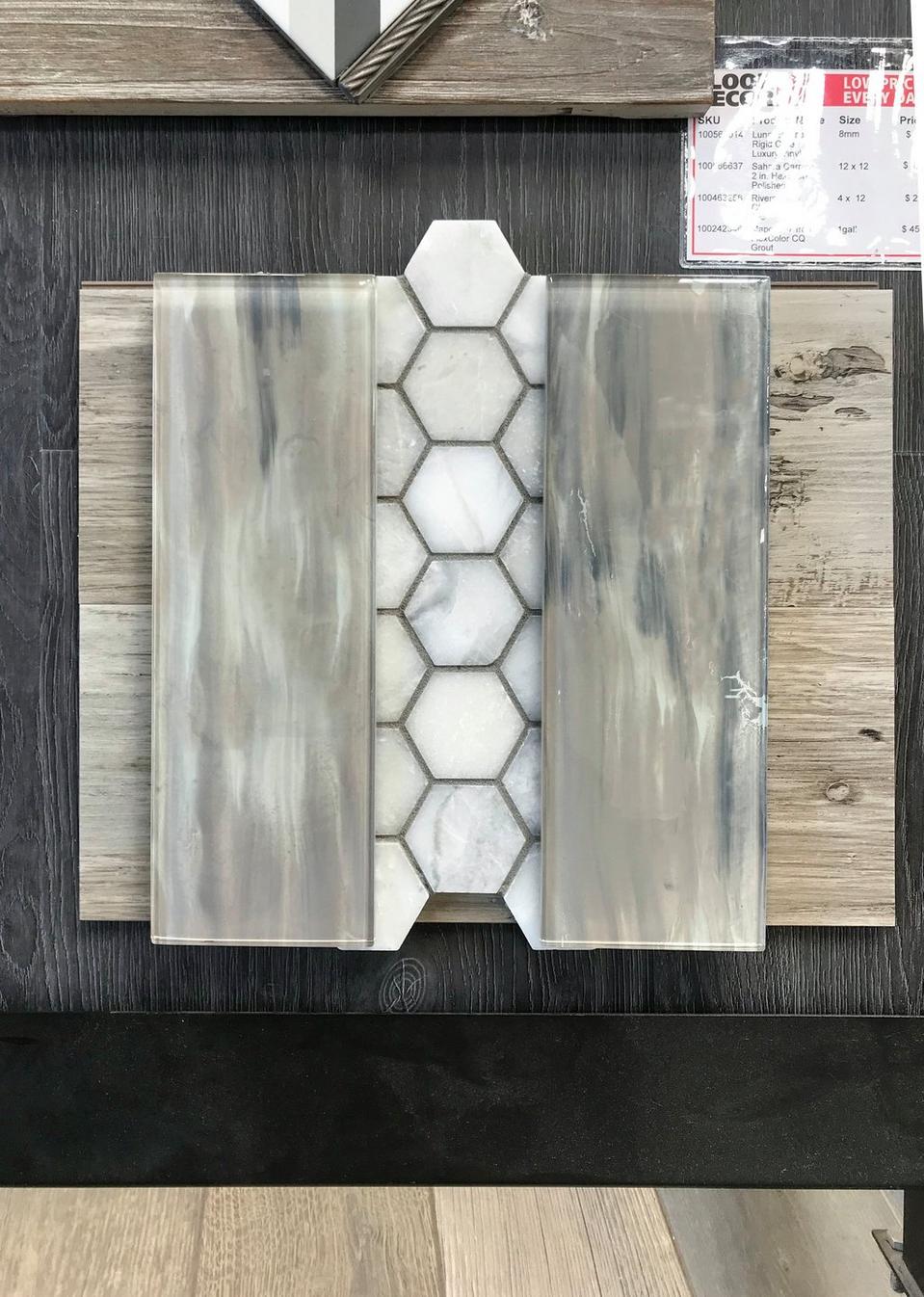 The design team in Los Angeles put together wire-brushed wood reminiscent of old wooden piers and the shimmery, sandy appearance of Dream Rivers Edge Glass Wall Tile. Their look was inspired by the sandy beaches of California. Of course, Californians often like to put a modern spin on style, so the designers used the geometric Sahara Carrara Hexagon Polished Mosaic to mimic the ocean-blue hues.
Washington D.C.
Designers in D.C. are taking advantage of a large in-store selection of tile, wood, and stone. Washington D.C. is a place rich in history with a lot of new developments. For that reason, the design team wanted to coordinate different looks of tile to help customers think outside the box!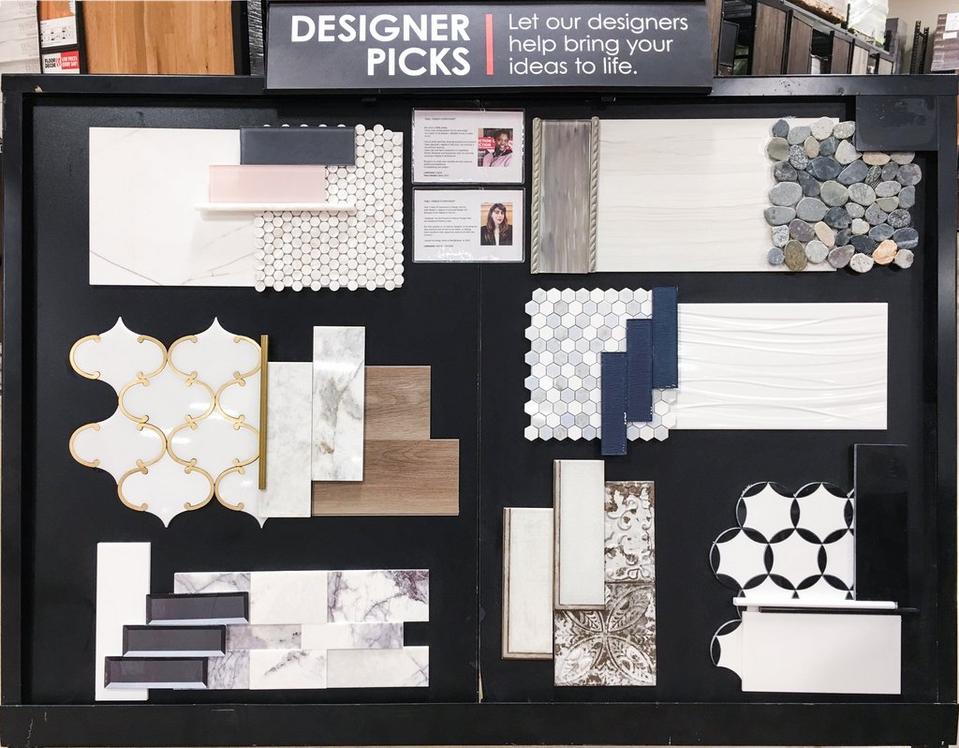 Here, the designers showed just how anything from a dramatic look to a traditional look can incorporate a material as classic as marble. To the left, Dionysus Polished Waterjet Mosaic gets the full-regal look when teamed with Avillano Bianco Orion Marble Tile. There's even a playful use of color as Frosted Lilac Glass Tile brings out the purple veining in Amethyst Royale Polished Marble Panel Ledger. On the right, we see the modern geometric angles of Viviano Marmo Blue Celeste Bianco Carrara and Thassos Mosaic softened by the waves of Dimensions Breeze Blanco II Polished Ceramic Tile.
Want to see what great looks are in your neighborhood? Your local Floor & Decor has styles of tile, wood, and stone that are in demand in your area. Don't forget to schedule a design appointment as well. Design services are FREE, and our friendly and knowledgeable designers can help you create a look that's perfect for you!