May 28, 2019
One Room, Three Looks by Floor & Decor Designers
If you've ever used the free design services available at your local Floor & Decor, you'll know that the designers are knowledgeable and stylish. In fact, they're so good at what they do that we just had to show them off! We picked three designers—Allison, Corinne, and Marie—and challenged them to design the same bathroom, each with their own unique spin. The results are simply phenomenal. Take a look and see what they designed!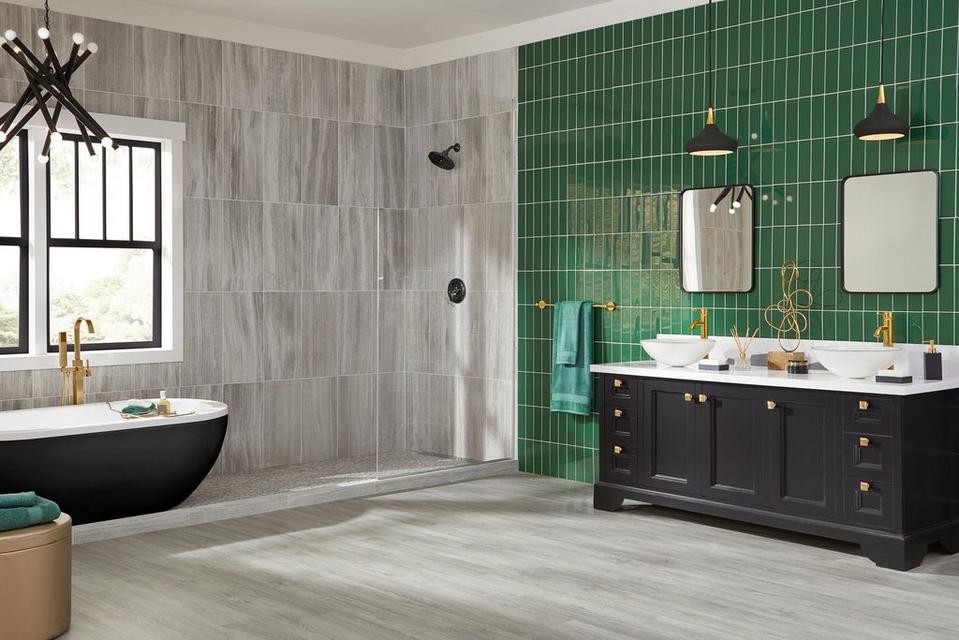 Allison brought the outdoors inside! Pure Fern Glass Tile brings this spacious bathroom to life with its forest-green hues. The black hardware of the cabinets complements the floor while the gold accents of the knobs add a touch of glamour. The subtle veining of the earth-toned DuraLux Vail Rigid Core Luxury Vinyl Plank on the floor and Maravilla Valentino White Marble Tile on the wall bring these elements together for a harmonious effect.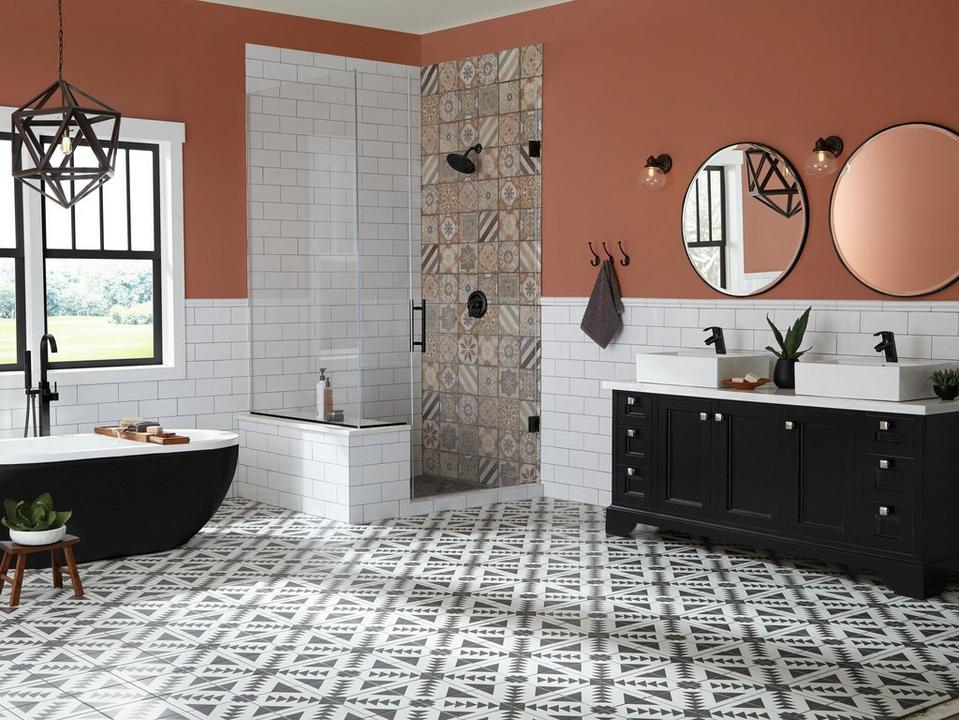 Corinne is letting earth tones take the stage in this design! These warm clay walls with San Juan Decorative Porcelain Tile contrast with the graphic Apache Black and White Matte Porcelain Tile give a nod to Native American design in this southwest-style bathroom. You can easily personalize this look by introducing another rich southwest hue, like turquoise or rich navy blue.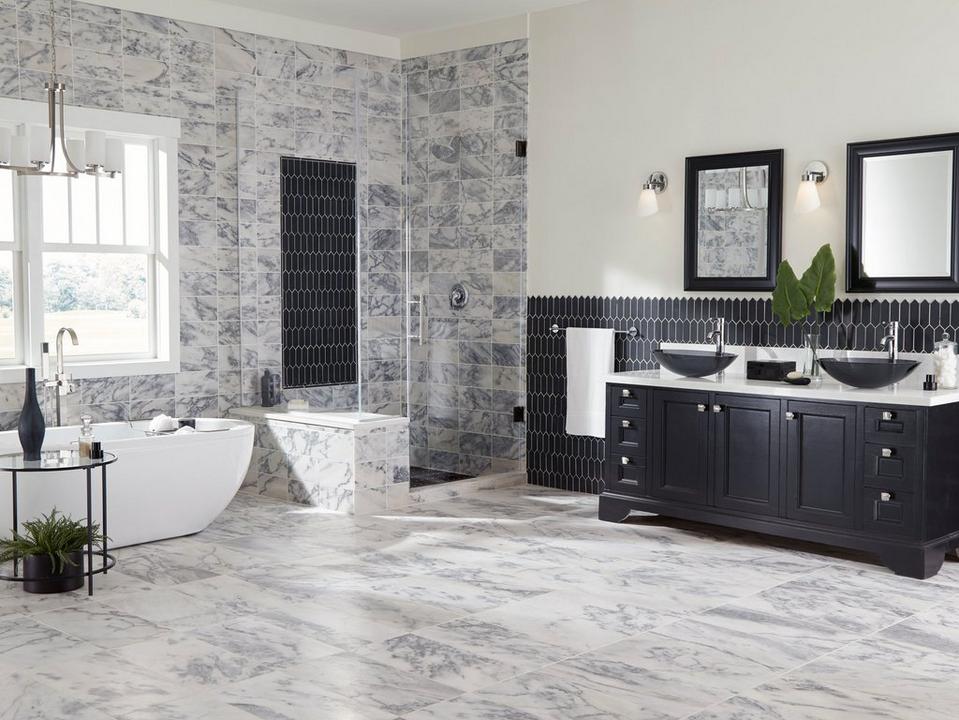 Marie King pointed out that black, gray, and white bathrooms are a classic, but the stark contrast between each color always gives off a modern appeal, no matter the era. The neutral palette never goes out of style! The same can be said of marble, too. Utilizing crisp, clean lines of Adessi Black Picket Ceramic Tile helps add a modern spin while the Maravilla Mountain Gray Polished Marble Tile on the floor and on the wall in the shower give it a classic twist.
These looks are featured in our Summer Inspiration Catalog. Each season, we let design experts from Floor & Decor stores style the same room with their own unique look! You can also find the latest developments in style, with popular looks of tile, wood, stone, laminate, and vinyl! Look at the latest issue and previous releases for inspiration from some of our top-notch designers, and then book an appointment for FREE design services at your local Floor & Decor.