Jun 27, 2019
Real People. Real Projects: Patterned Tile
Patterned tile can make a big impression, so much so that people can't get enough of it! See how our customers are using patterned tile from Floor & Decor to create unique looks.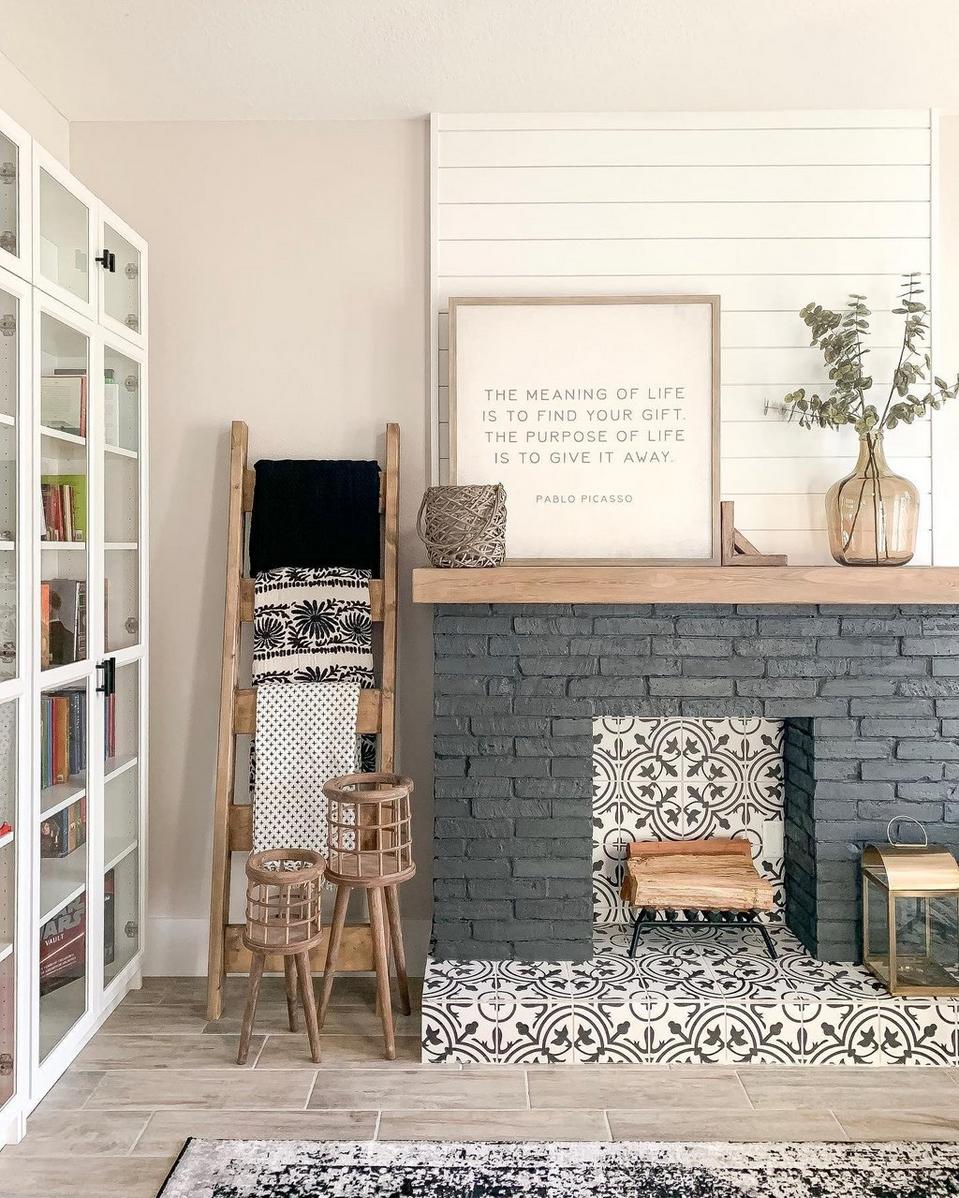 *Note: This is a mock fireplace setup. The Bayona Decorative Ceramic Tile is not suitable for real fireplaces or high-temperature areas.
Bayona Decorative Ceramic Tile has been a hot choice of patterned tile for a long time. There have been countless unique ways to incorporate this tile, including a few unexpected ways. This faux fireplace by Michael and Keleigh (@lifeatstarkeyranch ) has this tile within the "hearth" and on the ledge of the fireplace, as well! It's an unexpected yet charming use of patterned tile, but it's completes the look of this farmhouse "fireplace."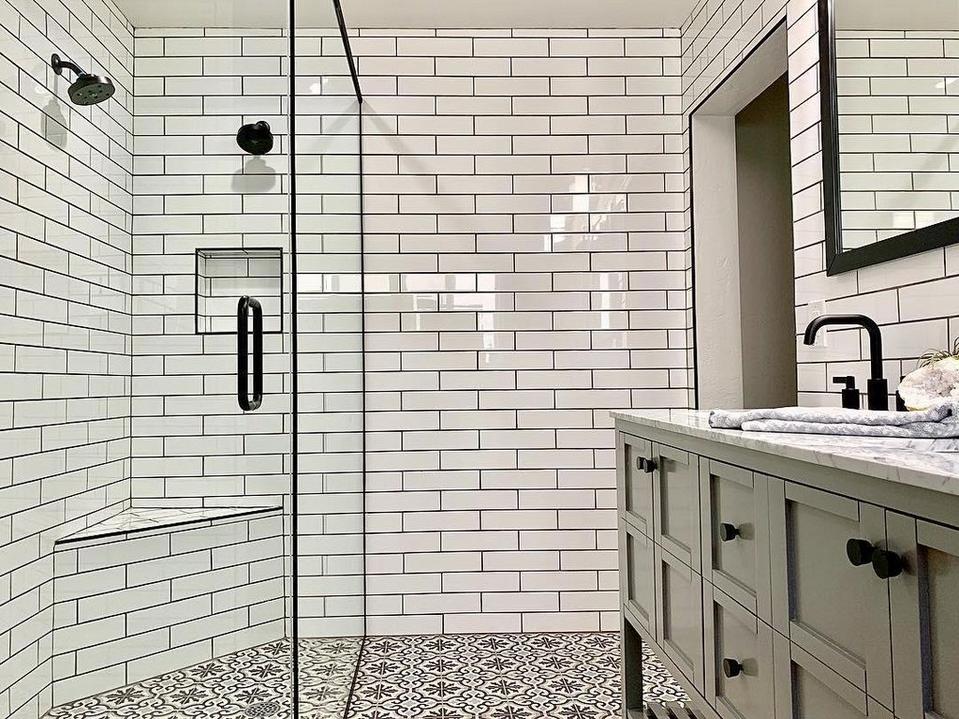 A black-and-white color palette with sleek lines can create a lot of drama, so Bryce and Stefanie (@bryceandstefanie) used Equilibrio Black Encaustic Cement Tile on the floor to soften things up. The light gray accents and curvy design give some European flair to what would be a more traditional look.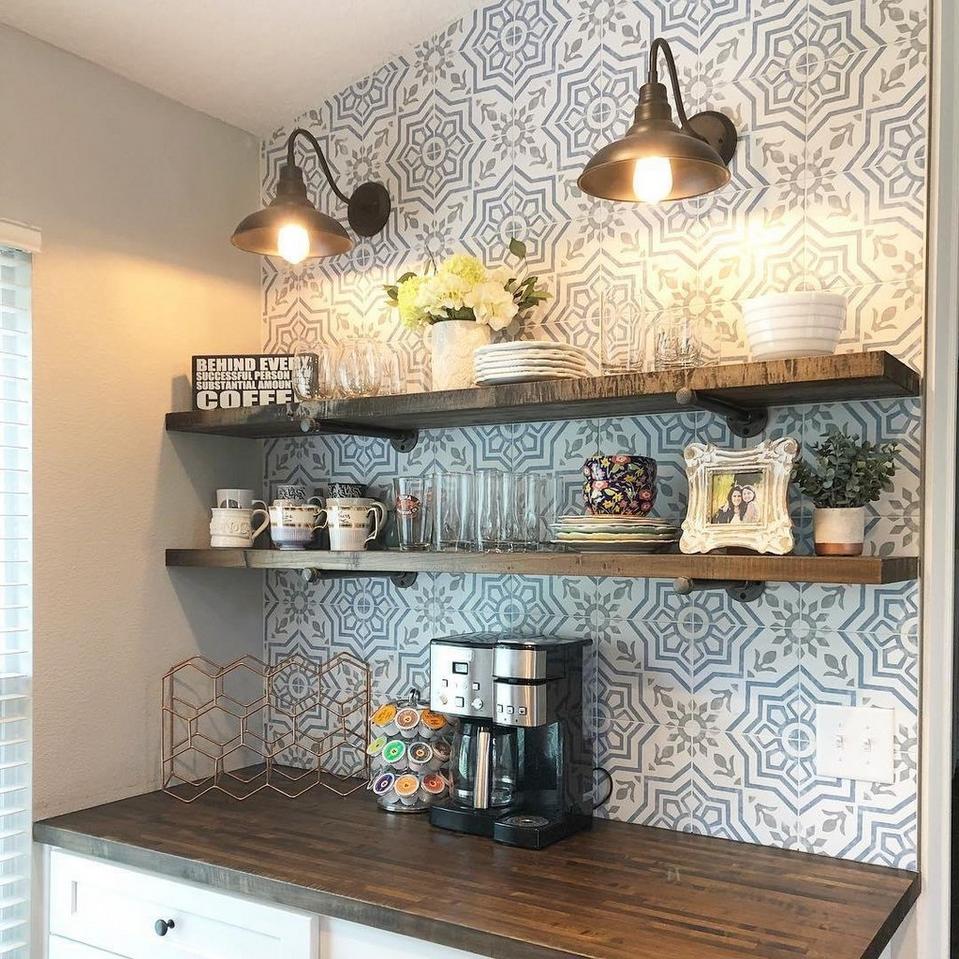 If we could make all of our cups of coffee in this cheerful little corner, we would! Two lovebirds of @concretetocotton used Stratford Decorative Porcelain Tile as the backsplash for this space, and we can see why! Between the floral and geometric details, the sky-blue hues, and the clean white background, it's a way to the morning a bright one, even if it's dreary outside!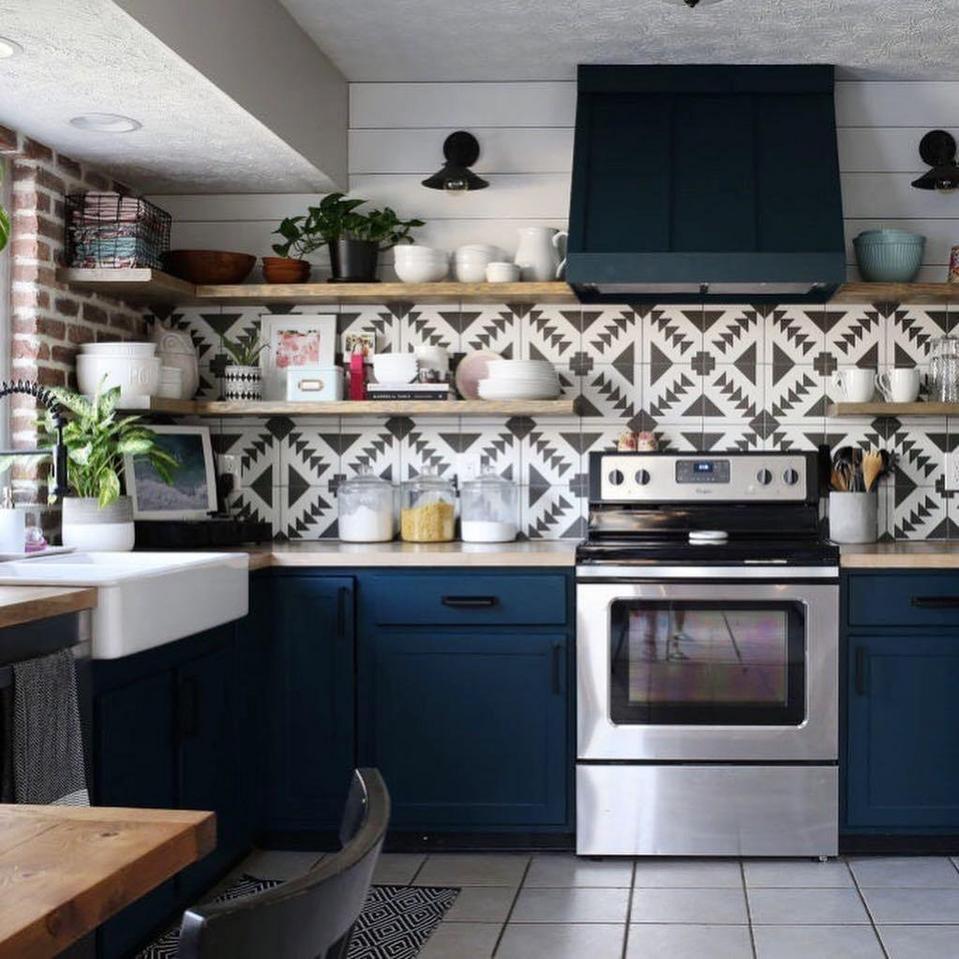 It seems like just yesterday that we introduced our new styles of patterned tile, and yet it's already taking over! This transitional kitchen by Rick and Jessica (@hazelwood.homes) starts with the clean lines of shiplap and natural wood shelving in the modern farmhouse look, and the backsplash with Apache Black and White Matte Porcelain Tile brings the southwest-boho style into the mix.
Did you see a style of patterned tile that you love and you want to create your own design? Book a free design appointment at your local Floor & Decor and bring this article with you to show what kind of style you want to build for your space!
Of course, we have even MORE patterned tile to choose from, and more customer looks in our Real People. Real Projects. gallery!