Jun 11, 2019
Blue & Green in Bathrooms
Blue and green can be harmonious, relaxing, and even refreshing. These atmospheric hues are so versatile, you can find them in any look from classic to contemporary. One of the places you'll see them most often, however, is in bathroom spaces. See how shades of blue and green are used in these different bathroom designs, and how the colors pair with the hardware and countertops in each space!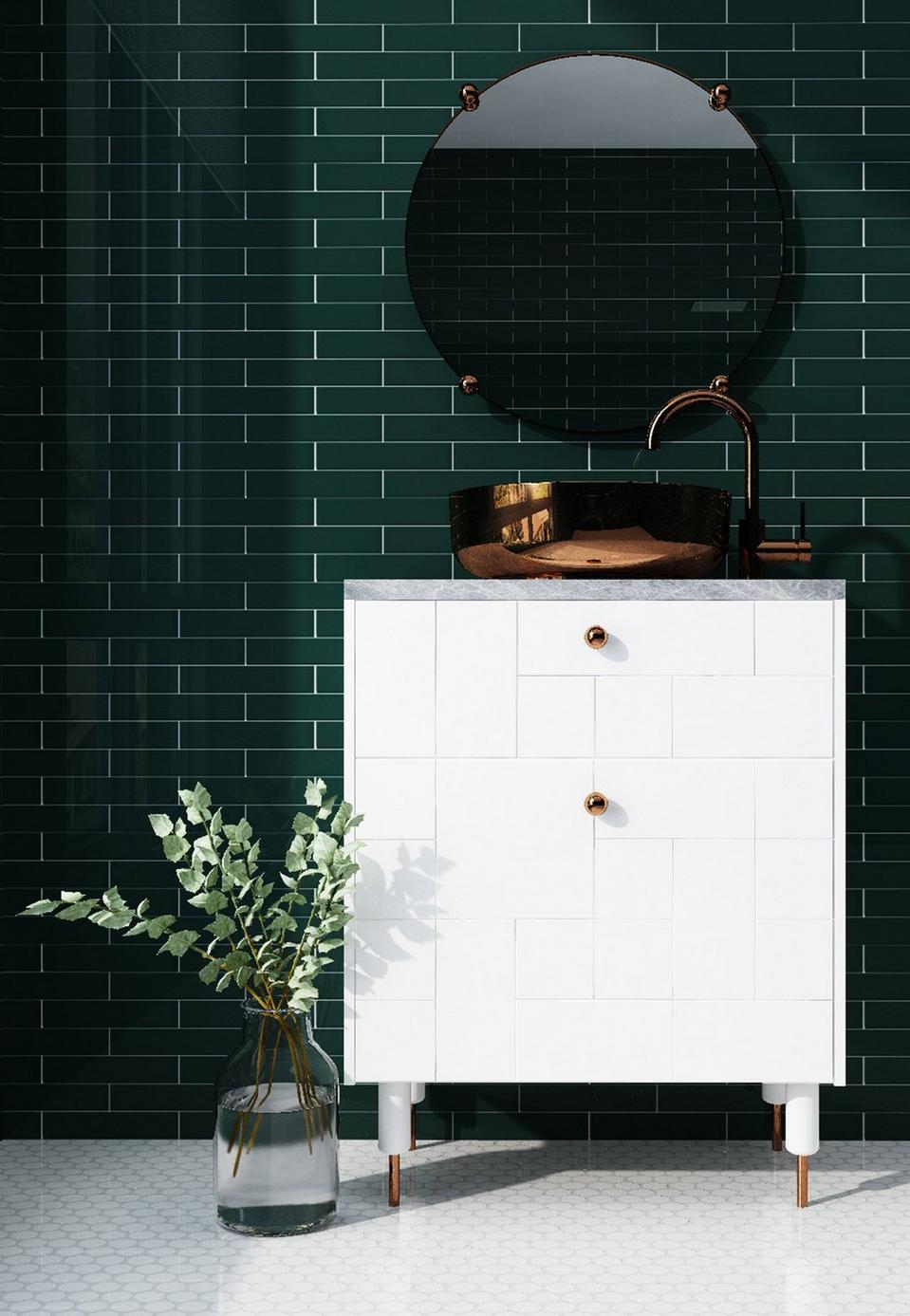 Paired with a marble-top vanity, Evergreen Polished Ceramic Tile creates a royalty-meets-contemporary look. Emerald green creates a regal atmosphere with its jewel-tone hue that can be reminiscent of classic libraries and lush forest backdrops. This deep shade of green also pairs nicely with this bright white vanity and polished metallic accents.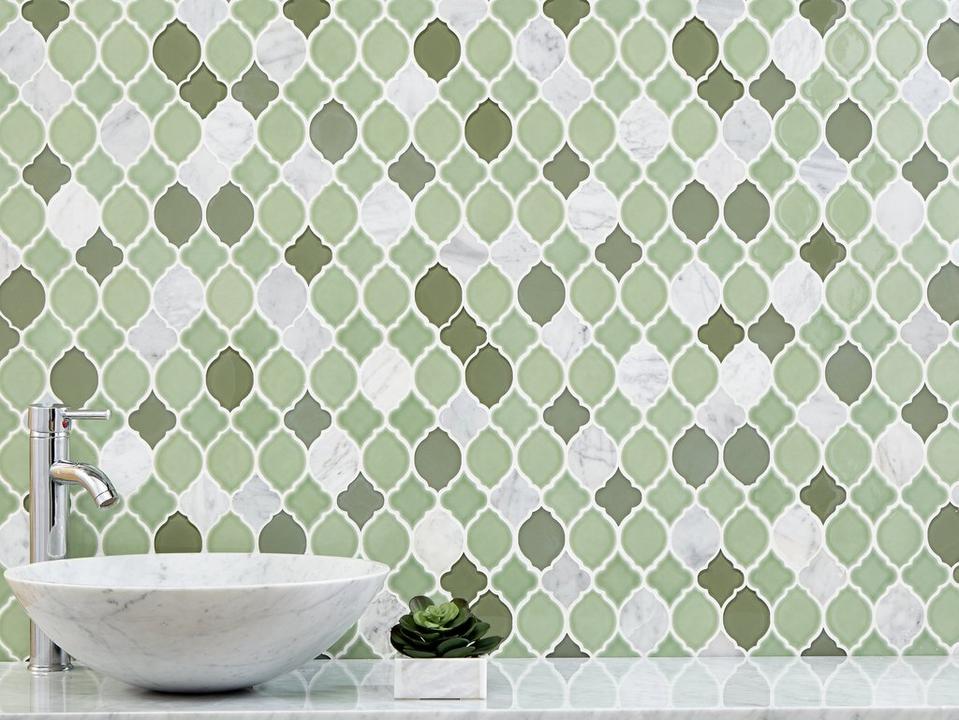 Lighter shades of green can be used to complement stone. Here, Montage Vine Lantern Mosaic is composed with olive green glass and grass-green porcelain and white marble. The veining of the marble and the curved lantern shape creates playful movement in this modest bathroom space, giving it a brighter appearance and cheerful feeling.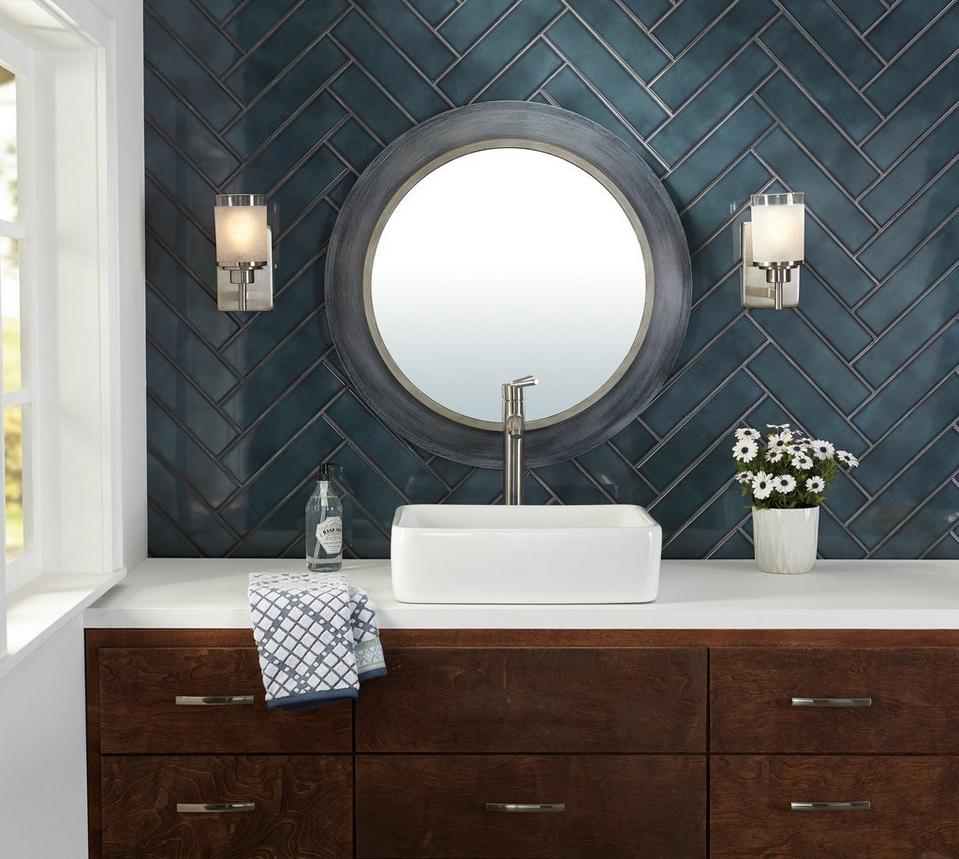 Blue is the go-to color for trendsetters now that bathroom spaces are being designed with brighter, bolder, and more impactful colors. Tile with unique finishes like La Belle Antique Polished Ceramic Tile coordinates nicely with the sharp lines and deep, varied color of this wood bathroom vanity, while the blue is a stark contrast to the clean white countertops and simple decorative items.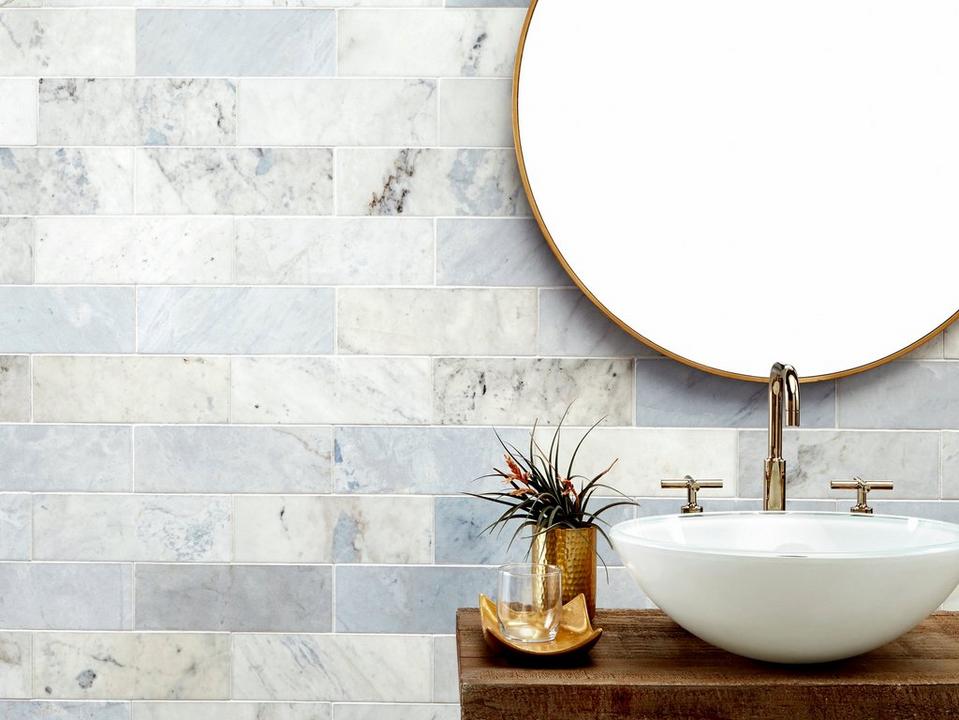 Marble is a classic material that will always be timeless, but Blue Forest Marble Tile with its misty brushes of blue has a fluid look. It can be used to add movement, like in this coastal-style bathroom! Blue marble lends a cool-hued feel to the popular neutral color and classic look of stone. Blue marble also complements metallic fixtures, porcelain white sinks, and rustic wood surfaces.
Whether you want a look that's classic or contemporary, the right shade of blue or green can help you create both the style and atmosphere that you want for your bathroom. If you want to play around with green, blue, or any other color, a design expert can help you arrange a set of hues you're sure to love. Plus, design services are FREE at your local Floor & Decor. Just book a design consultation to take advantage of the design services available to you.