Jul 2, 2019
5 Pups That Are Loving Their Floors
Whether it's because of food, water, mud, or an accident, chances are your pet is going to make a mess in your home. But there's no need to worry, as long as you have flooring that can handle it! These pets love the flooring chosen for their spaces, and so do we! Find out what makes each pet-approved floor so great.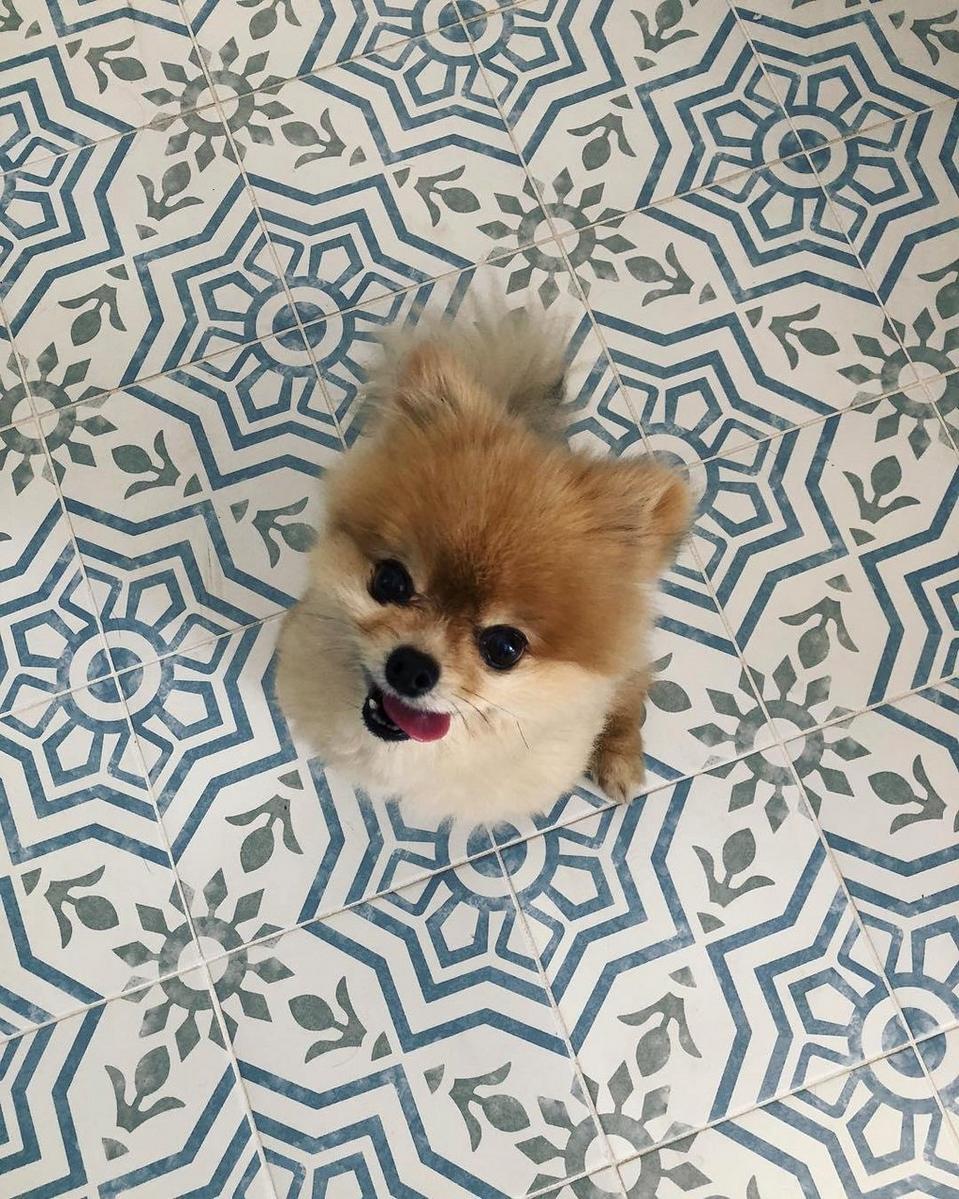 Winston (@sirwinstonfeatherbottom) loves the cheerful design of Stratford Decorative Porcelain Tile! Not only does the geometric and floral pattern liven things up, it's also waterproof, scratch-resistant, and stain-resistant. It's a fashionable tile that can handle Winston's active and playful lifestyle!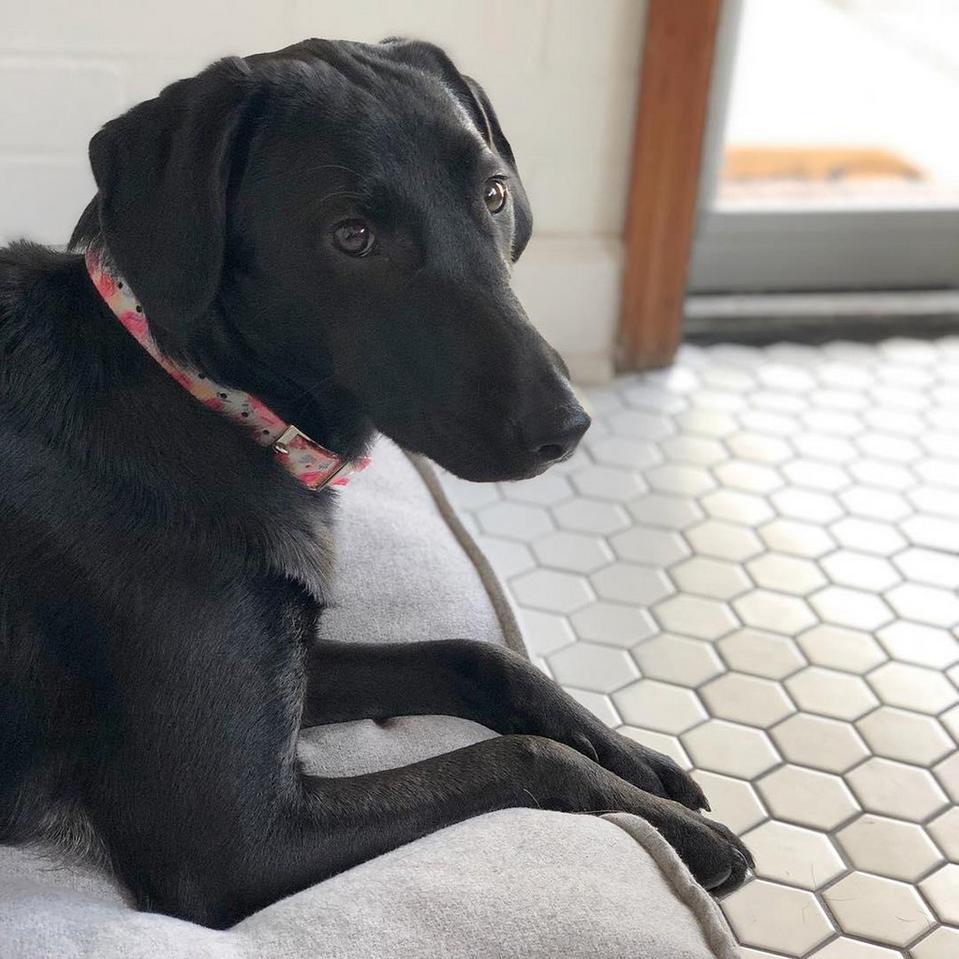 Sky (@nightskypup) likes to stay grounded, but her style is climbing to the top! The foyer in Sky's house features the geometric design of Festival Metro White Matte Hexagon Mosaic. It's a small mosaic, but it makes a big impact—and a stylish place to drag a dog bed around—in the design of a space that's so public.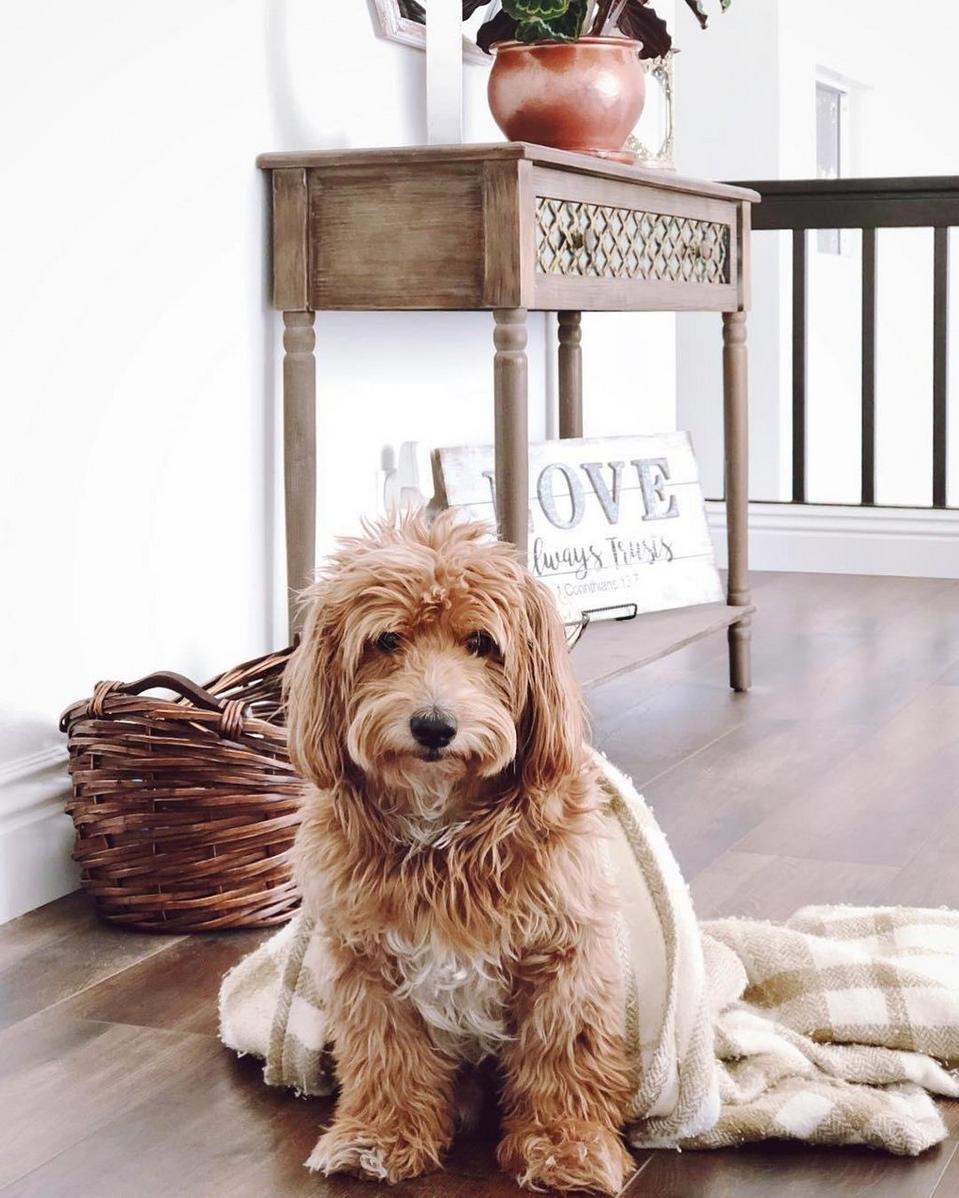 Michelle (@dreamhomestead) picked a wire-brushed hardwood for her pup's space! Wire-brushed hardwood floors highlight the wood's natural graining, and their texture camouflages any scratches or dents that could occur during doggy playdates! It's also suitable for dog naps since it has a comfortable underfoot feeling.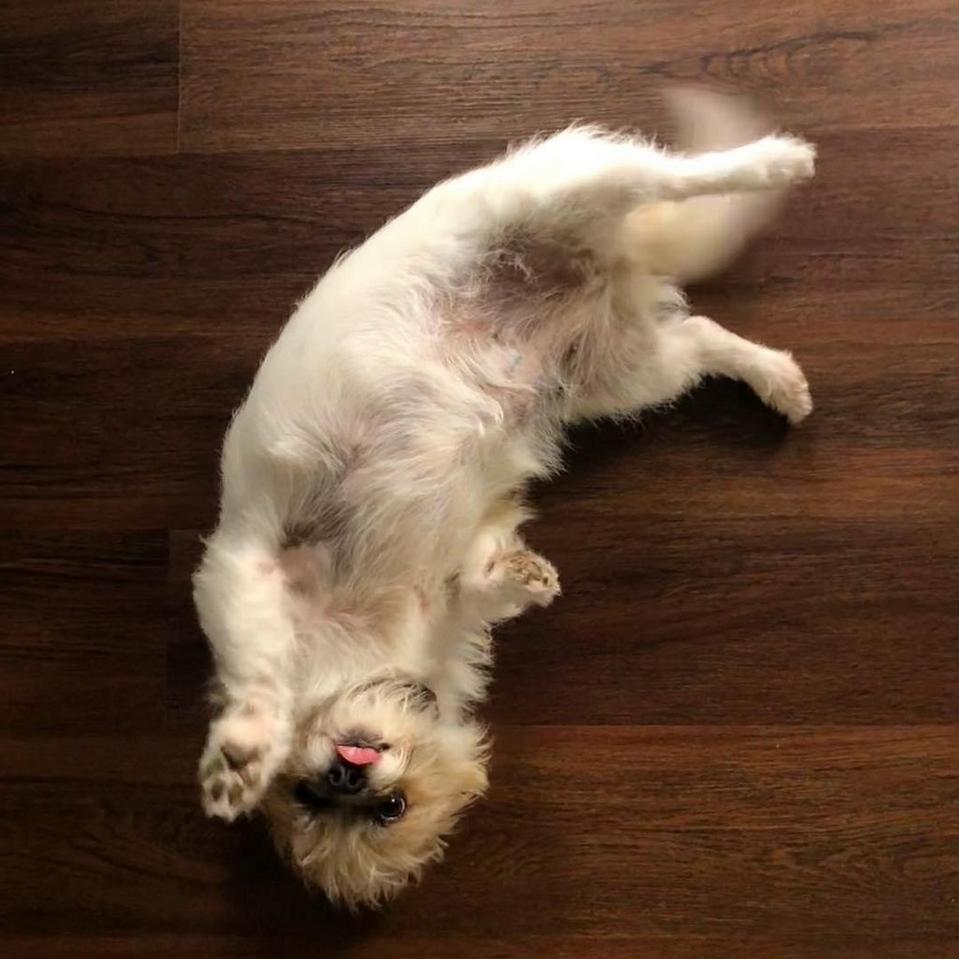 Penny is giving the "paws up" to her mom (@chickwithahouse) for choosing waterproof vinyl flooring! It's an extremely durable flooring option that is dent-resistant and scratch-resistant, and it looks and feels just like real hardwood.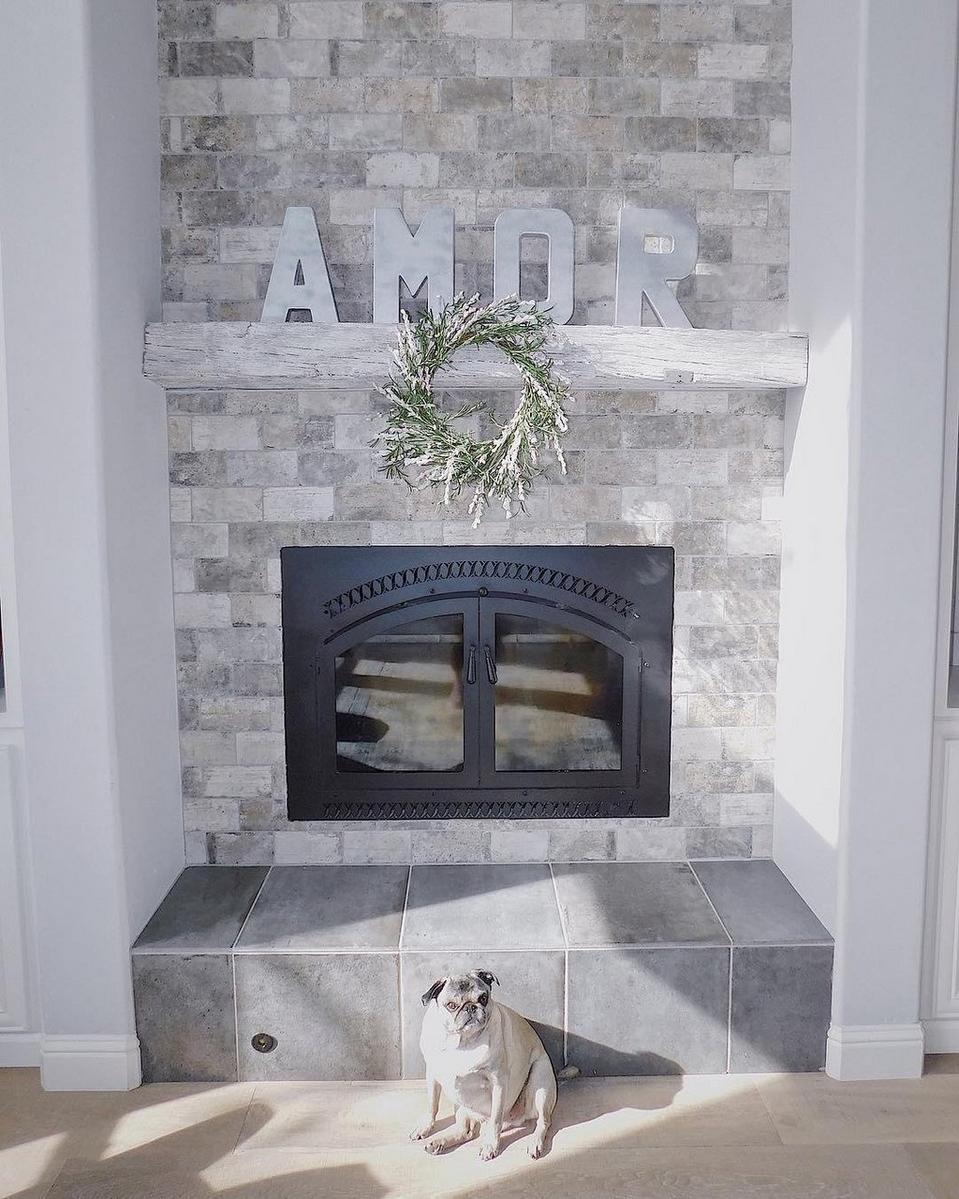 The pug named Pug (@ninetiesnomore) enjoys the wire-brushed texture of Woodland Reserve Montpellier Oak Engineered Hardwood while taking the opportunity to pose in front of the spruced-up fireplace! New York Soho Brick Look Porcelain Tile gives this fireplace a twist on the classic brick facade, but the hearth with its cement-look Uptown Antracite Porcelain Tile is the focal point of the in-wall fireplace.
These real pups were featured in our Real People. Real Projects. gallery! If you want to show off how much your pets love Floor & Decor floors, add a photo to our gallery and your furry friend might be featured!