Dec 26, 2019
New & Now: Pre-Assembled Wood Patterns
If you think show-stopping floors and walls take a lot of work, think again. Designs that typically require extra time and measurements —like accent medallions, double-block, and herringbone or chevron patterns—are now pre-made for quick installation. That means you can have a noteworthy look without the extra time and money.
Double Block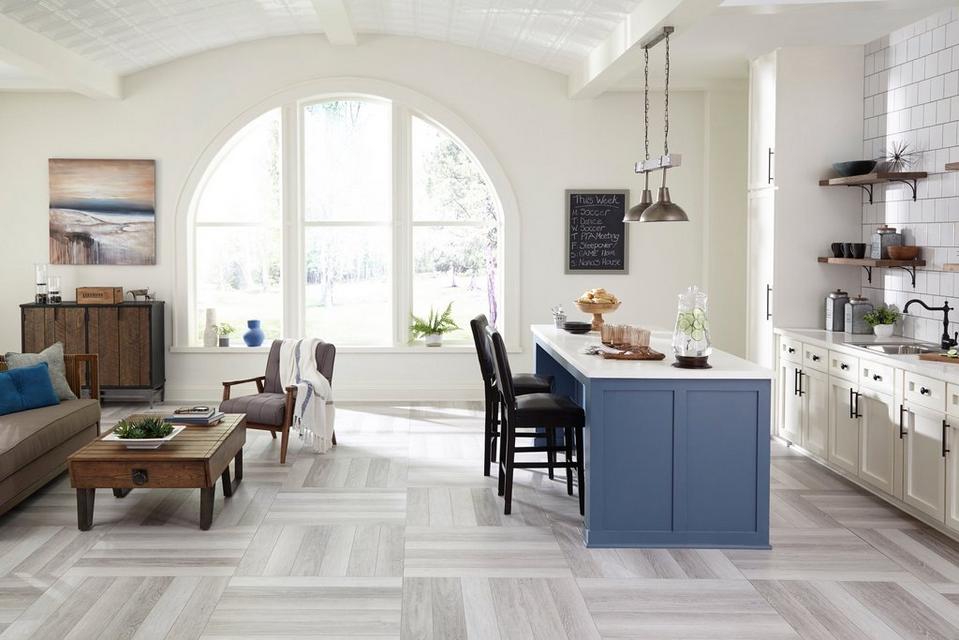 The double-block pattern positions wood planks parallel to each other in square groups. AquaGuard River Rush Laminate can be installed in many configurations, including the double-block pattern.
Parquet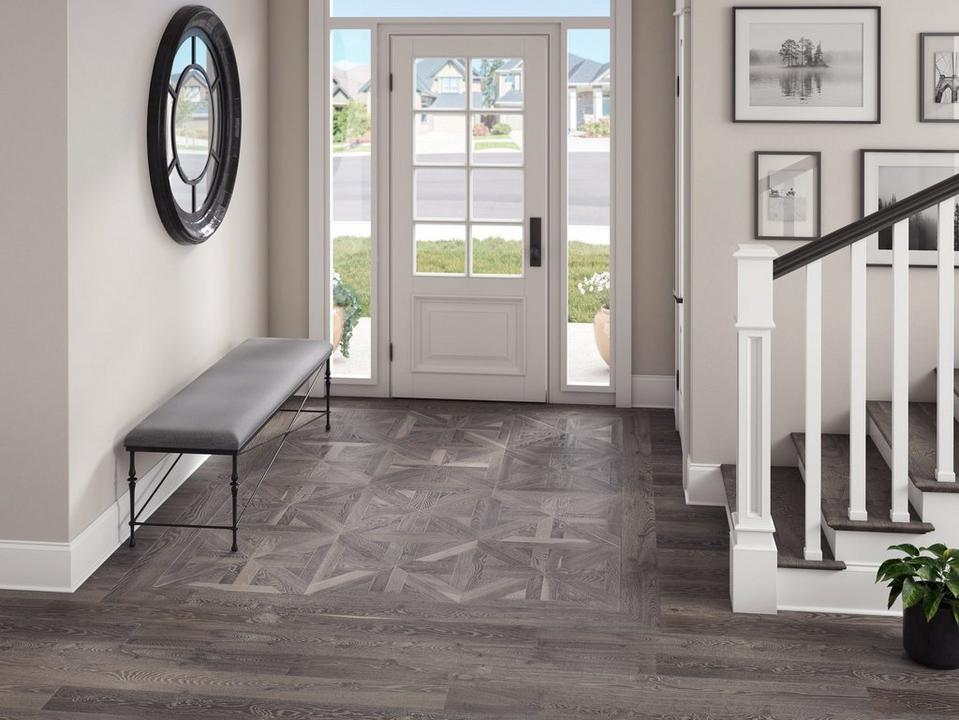 The parquet medallion's signature pattern gives the wood a storied look with a thoughtful design element. This pattern is labor-intensive when laid piece by piece, but a pre-made medallion like Woodland Reserve Canterbury Hardwood Medallion makes it simple.
Style tip – Medallions make a remarkable first impression. Position in the foyer or entryway for impact.
Chevron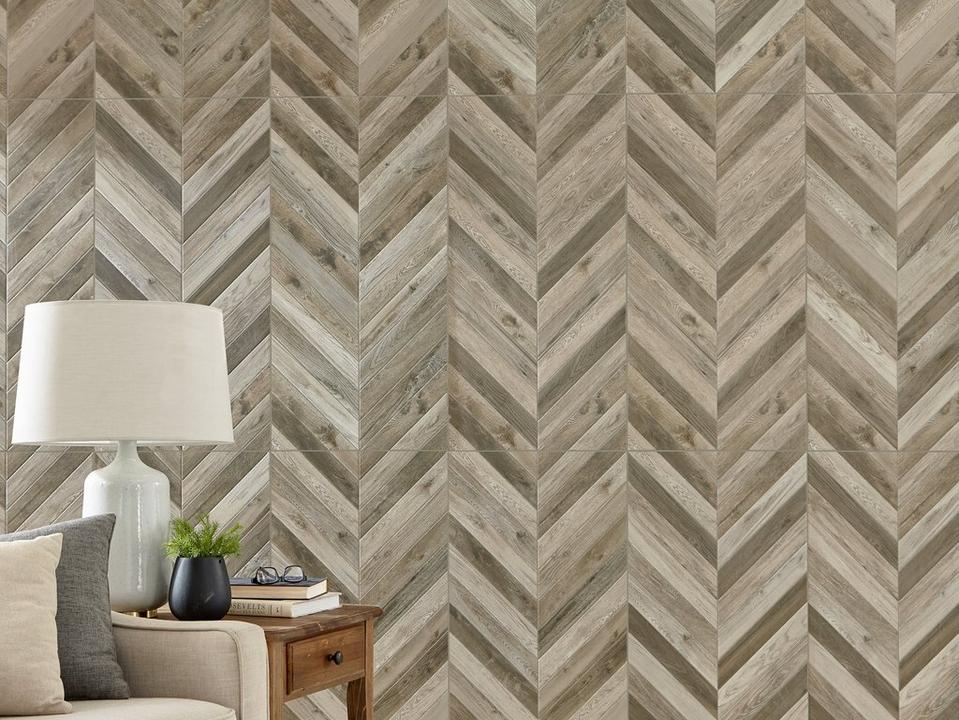 Chevron is a popular pattern in textiles and graphic design. Now, it's becoming a must-have in wood looks too. Cabrio Marengo Wood Plank Porcelain Tile is a durable and simple alternative to cutting precise chevron angles, and it's easy to install because the complete pattern is printed on each tile.
Herringbone
Designers are raving about herringbone's unique twist on classic hardwood. Most hardwood and laminate floors aren't cut in the traditional plank style, but DuraLux Performance Twilight Ash Rigid Core Vinyl was made specifically for the popular pattern.
Now that you know which patterns you can achieve with ease, schedule a personalized appointment with a designer to learn about how you can incorporate one of the patterns into your next project. Taking advantage of our free design services is as easy as booking online at your local Floor & Decor.