Dec 1, 2017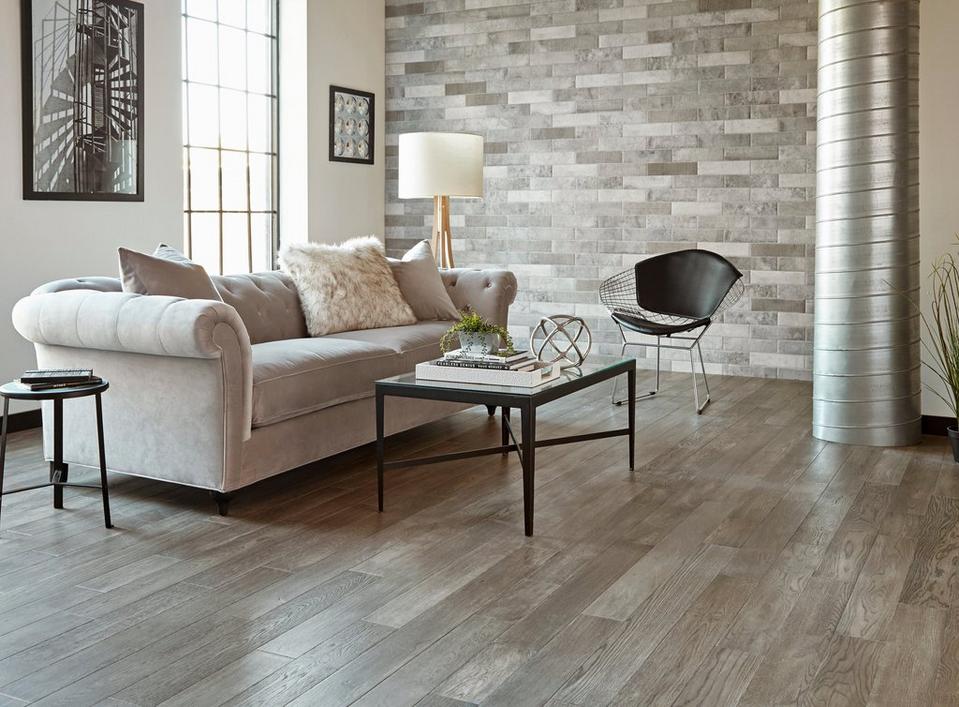 Get Inspired: The Hottest Trends In Hardwood
Hardwood floors are transcendent, and you're probably wondering how they could get any better. Imagine exotic origins, wider widths, new colors, and more. New styles in hardwood are opening up a whole new world of design possibilities.
Gray, and rich colors that highlight wood's natural texture are on full display. And people are scrambling for distressed wood, high variation, and wider planks. Here's an in-depth look at some of the newest trends in hardwood, just for you.
Here's what's new: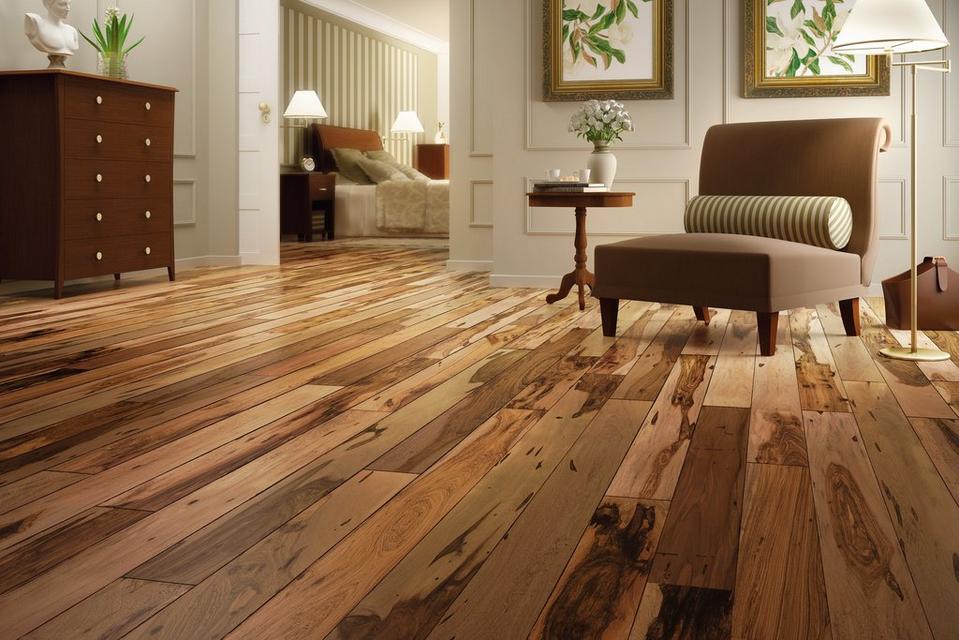 High Variation: With natural styles on the rise, high variation is trending too. High variation means that there's more variety in wood grain patterns plank by plank. This gives your floors a very natural look and style, and really stands out.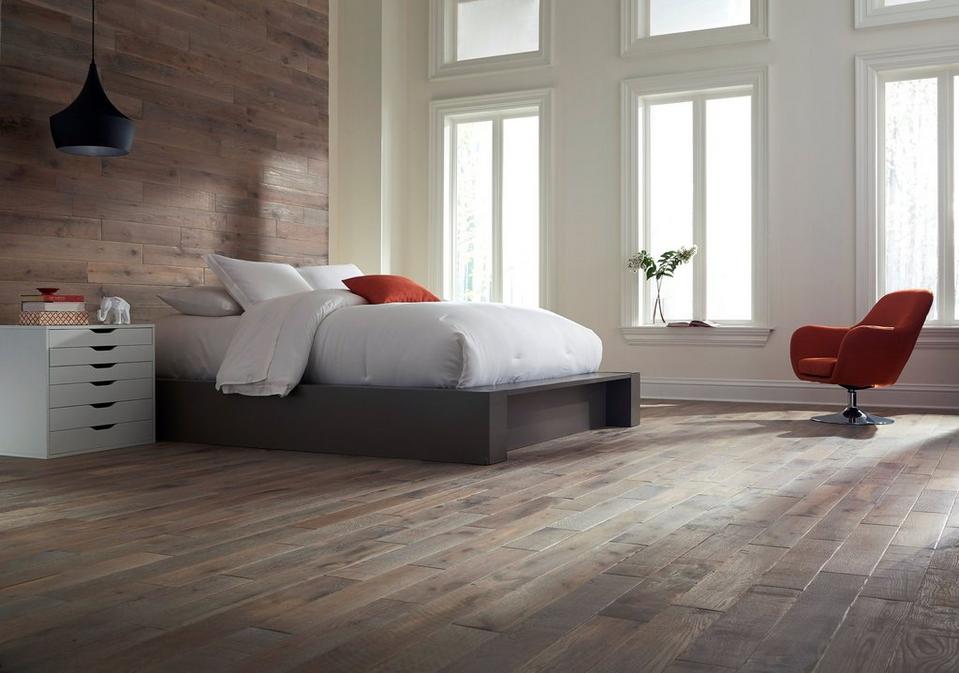 Finishes: Continuing with the natural trend, distressed and wire brushed styles are all the rage. And a hand scraped finish gives wood a rustic feel and shows off the beauty of the wood with long, ingrained scrapes. Wire brushing is what gives wood that age, distressed appearance that's so popular.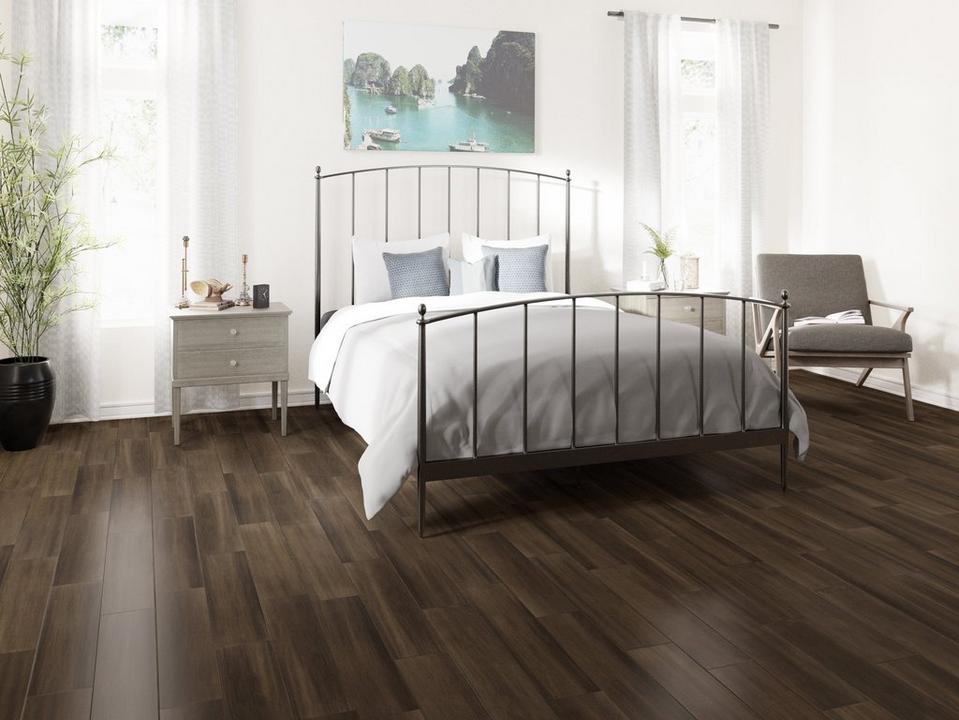 Wider Planks: Wide planks create a sleek and modern look and feel. You'll need fewer planks when they're wider and you can see more of the natural variation of the wood.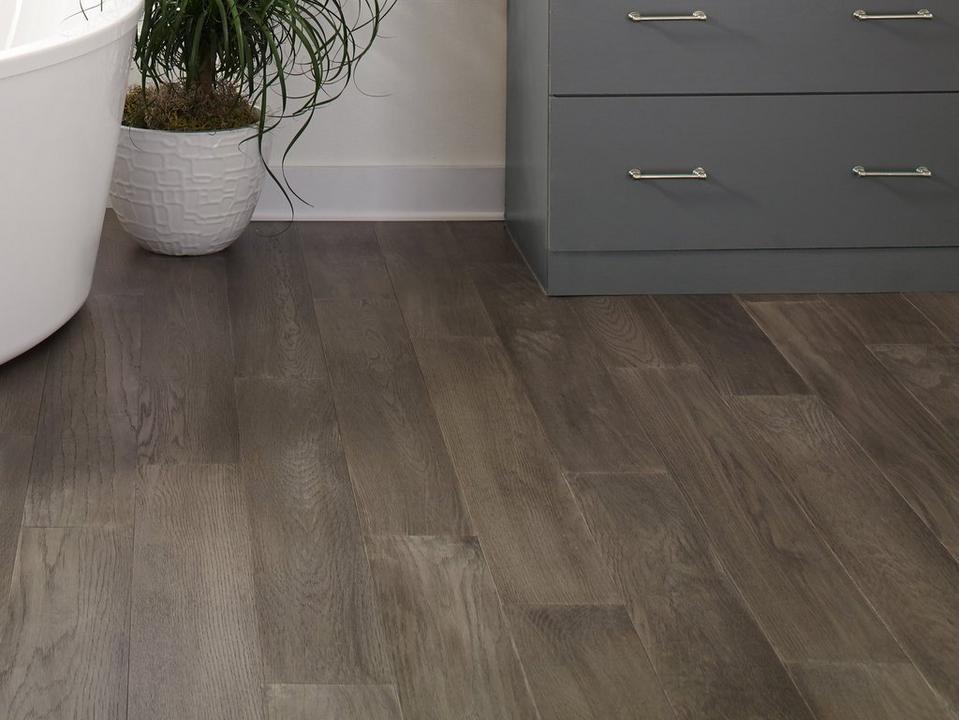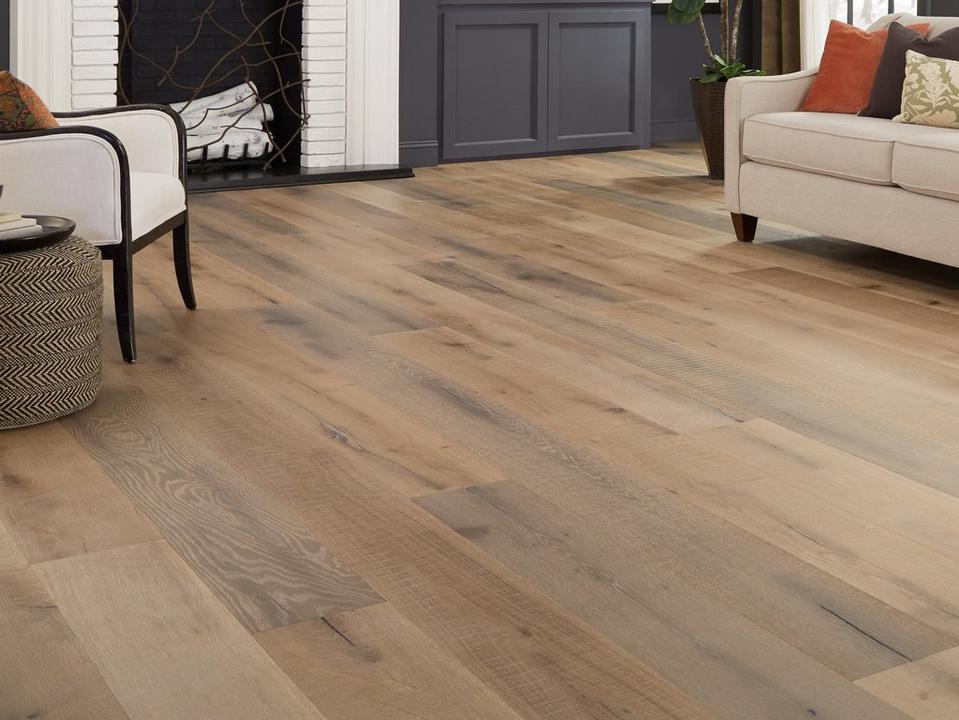 New Shades: Deep browns and blondes are some of the most popular shades right now. You've basically got two ends of the spectrum here: dark and light, and you really can't go wrong with either.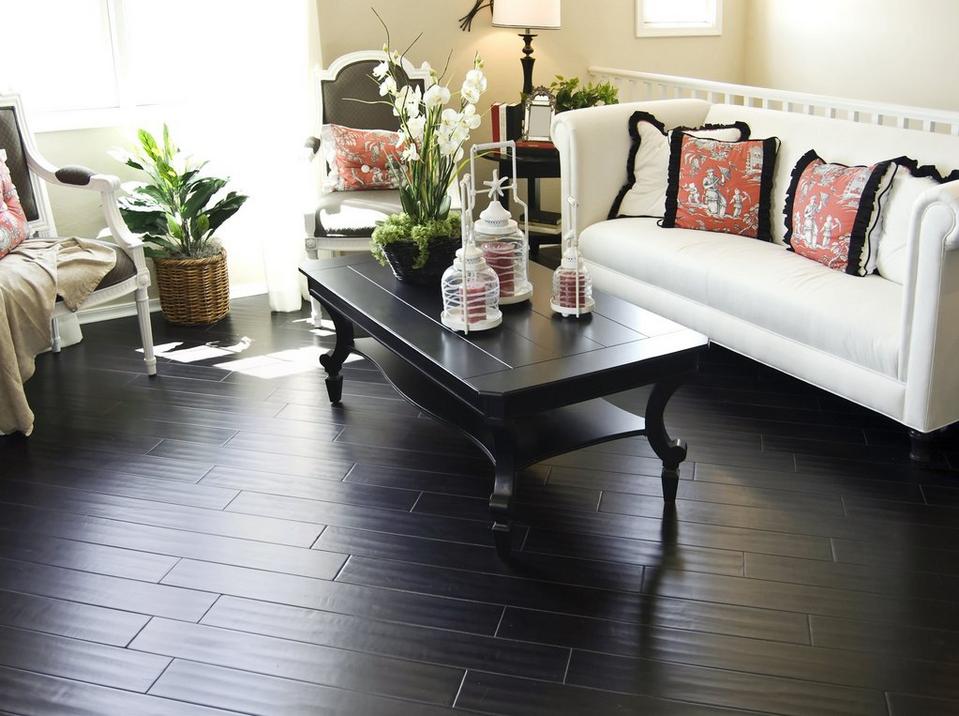 Exotics: Brazilian cherry and pecan, tiger wood, and acacia are just a few of the exotic hardwoods that are popular right now. Floors are becoming statement pieces, and what better way is there to make a statement than with natural, exotic floors.
From high variation to new shades, and from distressed looks to wider widths, you'll want to embrace at least one of these unique flooring trends and make your floors a standout affair.
Want to keep exploring? Visit our wood center to learn more!