Jan 9, 2020
Style Simplified: Mediterranean
Mediterranean style is making its way from HGTV and onto Pinterest and Houzz! This aspirational theme is popular for the homeowners and designers who love traveling and to historic locations.
Mediterranean Style Suits You If:
You admire old-world architecture and have an eye for detail. Comfort and simplicity are at the top of your list, and you're in search of a style that has you dreaming of sea views and sounds of quaint European streets.
You don't need to book a plane ticket to soak in these Mediterranean vibes. The same warm atmosphere is easy to achieve when you incorporate three design elements.
Rough Edges Meet Polished Style

When classic-style meets a curated museum look, texture sets the tone for the Mediterranean feel. With textured brick, high-variation wood floors and thoughtful accents in detailed areas like the over the stovetop or shower niches, you can pull in the elements of old-world Mediterranean.
Consistent Hues in Materials With a Natural Feel

Even in more polished settings, the Mediterranean look will often feature a steady scale of similar colors. Natural materials from distinct regions, like Avillano Crema Marfil Marble of Turkey or Rock Ridge Travertine Ledger in roman beige, offer simplistic natural beauty.
Pretty Patterns with History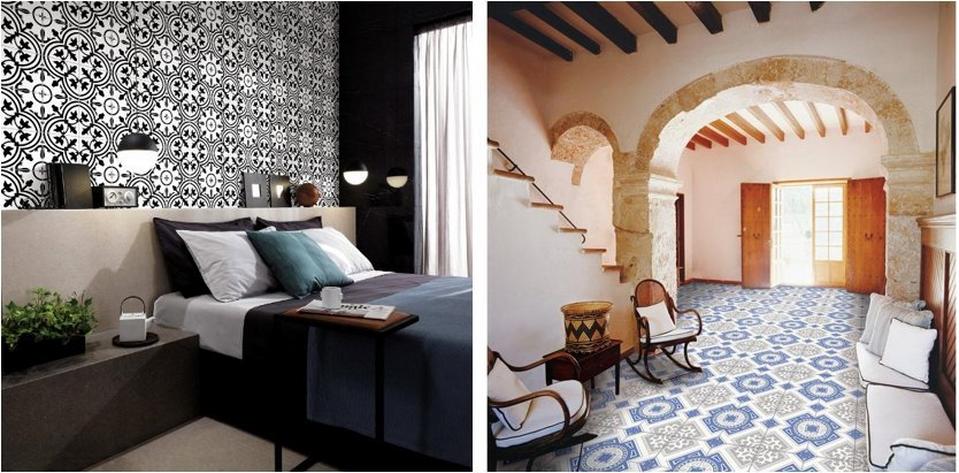 Patterns that are distinct to a specific regions along the Mediterranean, like Bayona Decorative Tile is to Italy and Peregalli Azul Porcelain Tile is to Colonial Spain, can immediately emulate the destination that you want to capture.
Want to bring a piece of global style into your home without a passport? A design expert at your local Floor & Decor can help you emulate it. During your free design appointment, you'll get help creating a design that's tailored to you, and you'll be set with everything needed for your project from start to finish.