Mar 19, 2020
Dusting Off the Farmhouse Look
If you've been keeping up with the interior design world, you may know that the modern aesthetic is quickly taking hold. The charming farmhouse look, which has been popular for several years now, appears to be on its way out.
But farmhouse style isn't gone altogether — it's just adapting.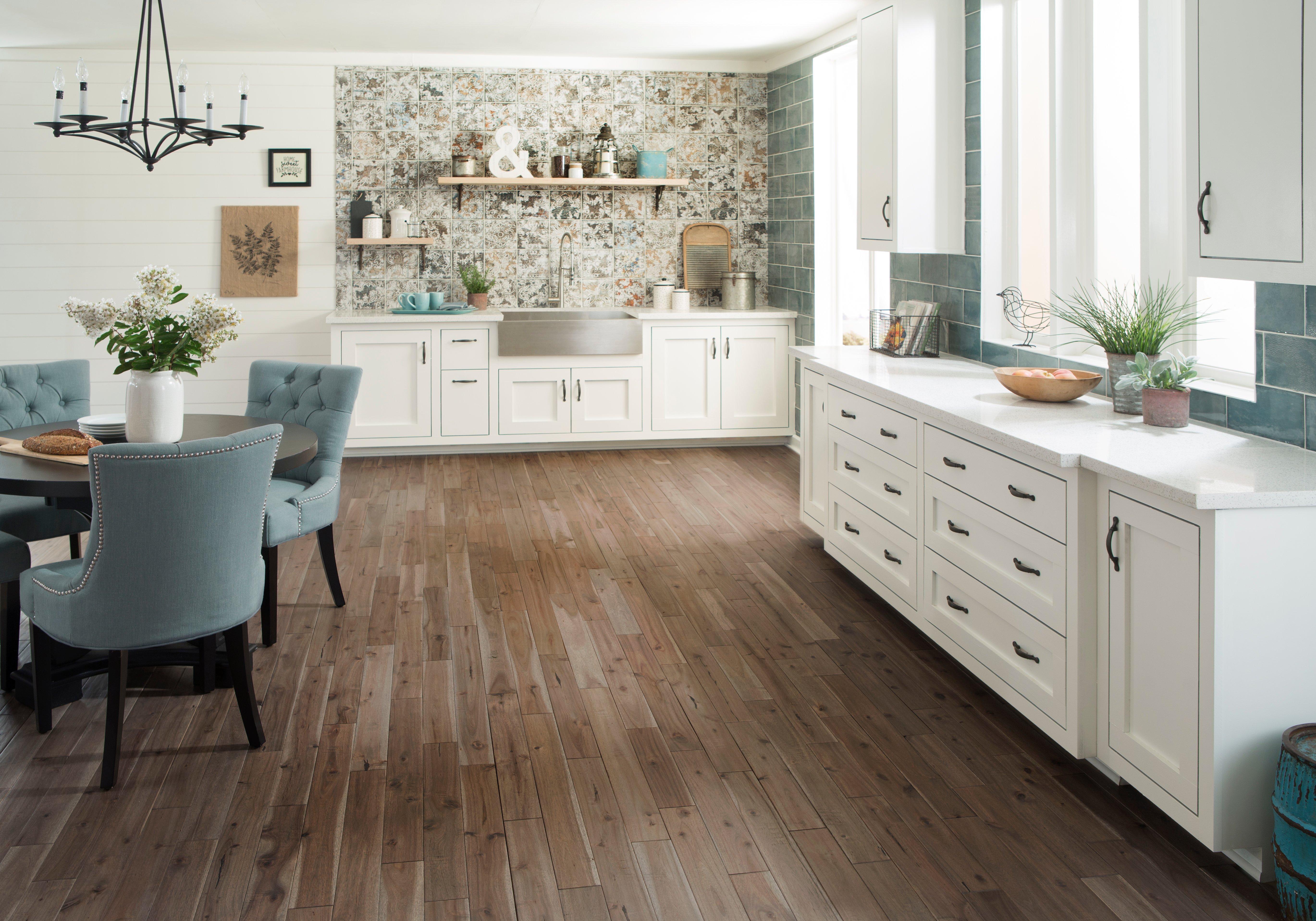 Pictured: Acacia Gray Solid Hardwood, Ornato Aged Dark Ceramic Tile, Ensenzia Mare Ceramic Tile, Ice White Quartz Slab
Use Rusticity Like a Spice
The unapologetically rustic look of the farmhouse aesthetic may be on its way out, but it's actually not too far off from the warm industrial/modern look.
Think of rustic elements as a spice. You don't pour the whole shaker of curry powder in when you're cooking. Similarly, a tasteful number of rustic elements can make your clean, uncluttered modern interior pop.
Some great examples of where to use traditional farmhouse elements:
• Pair a barn door with metal and glass. A barn door provides another appealing pop of rustic charm. Put some metal and glass nearby for a modern balance.
• Pair open shelving with modern cabinetry. Modern cabinets create a pleasing canvas for open shelving to stand out.
Try Fewer Exposed Bulbs
Warm lighting is easier on the eyes than exposed bulbs. Consider replacing exposed bulbs or clear pendant lighting with recessed bulbs or shaded lights. This is in line with the subdued aesthetic of modern and industrial interiors — warm lighting is more subtle.
Keep The Earth Tones and Cool Blues
Neutral, calm colors like tan and white are a staple of farmhouse style , but these colors also work in modern looks. Try to use earth tones and cool blues, which are both warm and aesthetically industrial.
Have Fun With Floors & walls
There are plenty of options for stunning flooring that satisfy both the farmhouse look and its increasingly popular counterparts. Wood flooring will never go out of style, and most of our laminate flooring is water-resistant and can be nearly indistinguishable from wood. In the kitchen and bathroom, try earthy, cool tile colors to create a calming visual effect.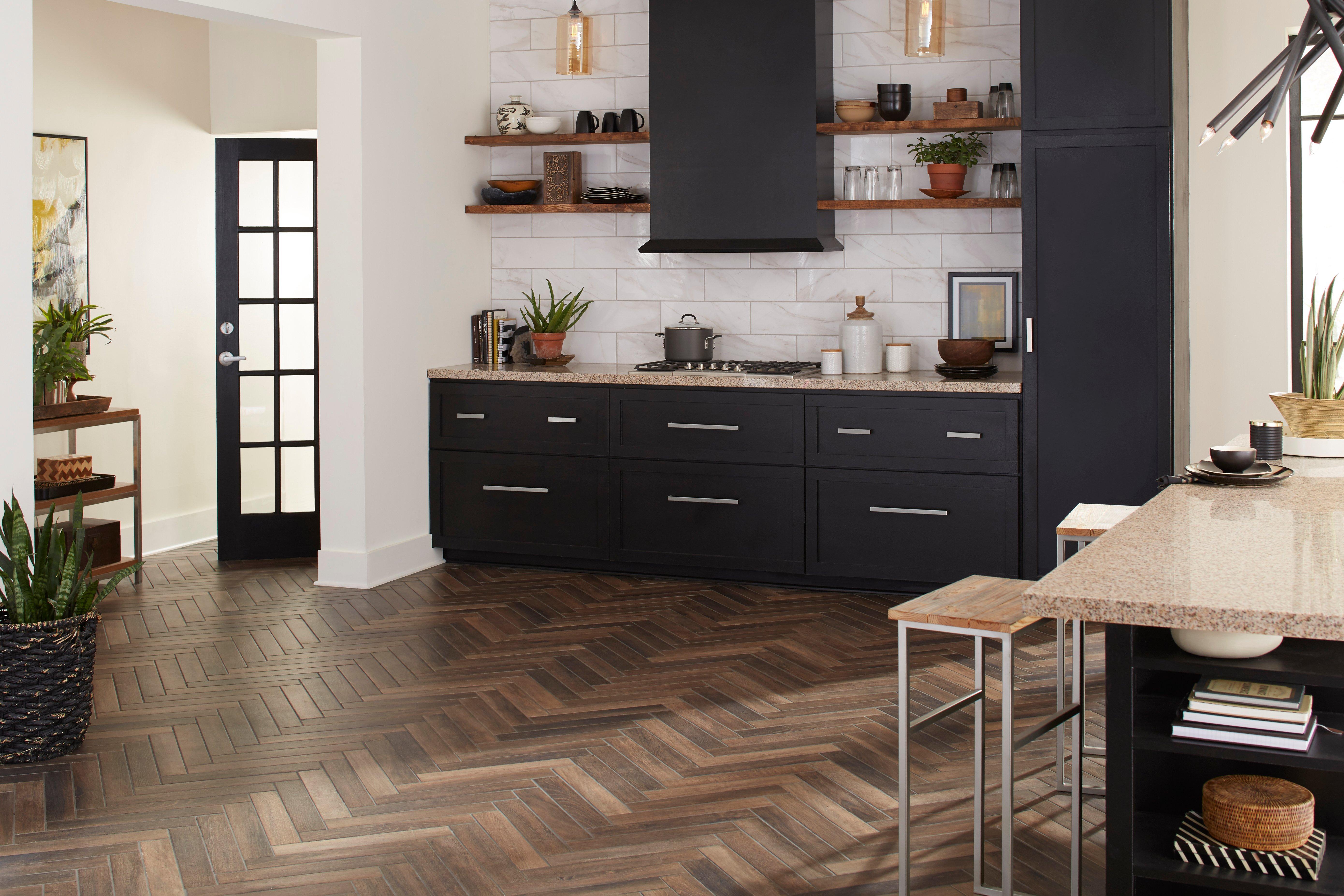 Pictured: Carson Ridge Wood Plank Porcelain Tile, Prestige Calacatta Polished Ceramic Tile, Giallo Fantasia Granite Slab
Floor & Decor offers a large range of different flooring options that marry the farmhouse and modern styles. If you need help narrowing your selection, let one of our professionals help. Schedule a Free Design Appointment to get started today.