Mar 24, 2020
Take a Style Adventure With Maximalism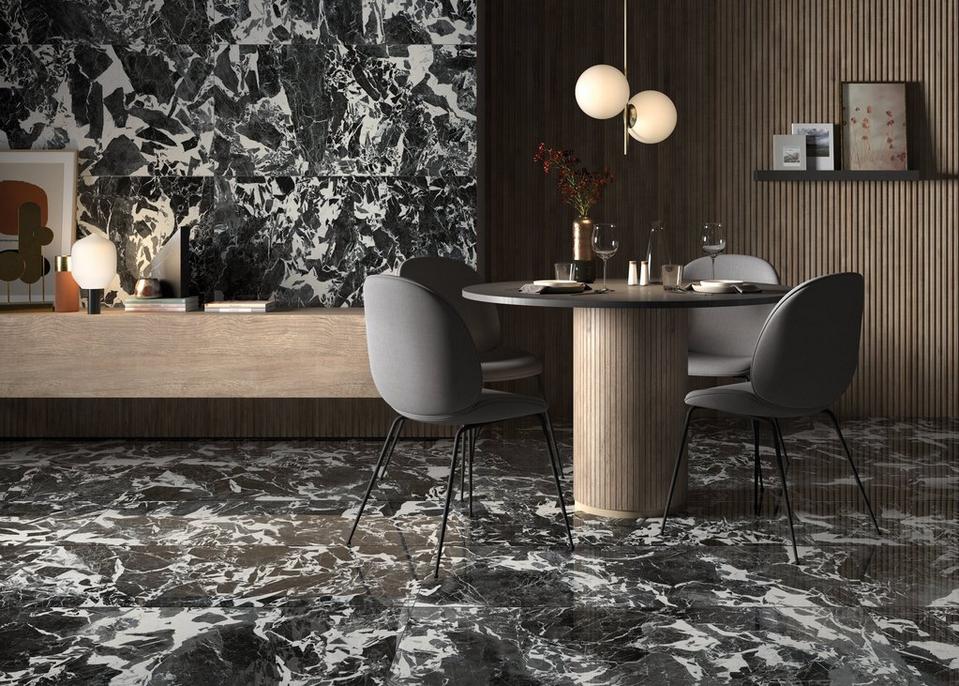 Maximo Heirloom Polished Porcelain Tile
Although clean lines and neutrals will always have their place in the home, explore a maximalist approach to your next project. Unlike popular minimalism, maximalism misbehaves and embraces overlapping statements, patterns and scale. We're all for making your design speak louder than words.
Just like its name, max out your space's style potential, but don't max out your budget. Remember, creativity can be achieved with affordability and all it takes is a little preplanning and inspiration. Here are the F&D tips for dipping your toe in maximalist style: 
Install Pattern Tile Floor to Ceiling 
Display design confidence with a repeating pattern on every surface. For starting small, this is ideal for a shower or half bathroom. Here's a look at a Real People, Real Projects® maximalist adventure beginning in the bath.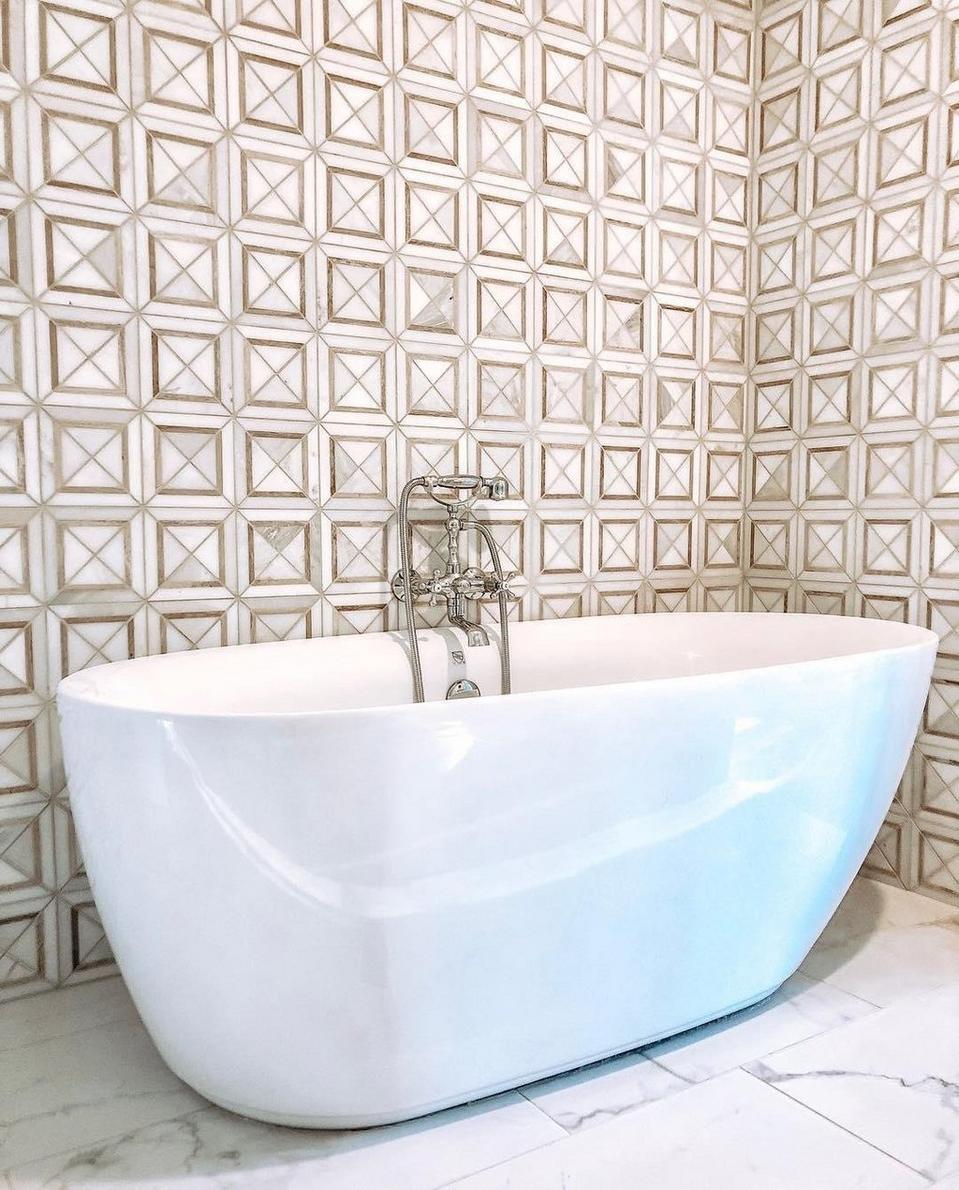 @covenantcottage | Carrara Marble Valentino White Square Polished Marble Mosaic | Venato II Polished Porcelain Tile
Explore the Luxury of Maximo Tile
Maximo is Floor & Decor's exclusive large format tile brand that is thin and durable enough to install over existing tile. With sizes as large as 48 inches and tile planks stretching up to 80 inches, the scale makes a statement and the stone-look finishes are dramatic.  
Layer Complementing Patterns & Textures in One Space
Can't decide on designs, shapes or installation patterns? Choose two or even three that complement each other, and the layers will enrich your space. Use one of the inspiration carts while shopping in-store, so you can easily compare samples.
Pair Dramatic Colors
Jewel tones like hunter green and even Pantone's Color of the Year, Classic Blue, richly balance intricate natural stone and stone looks. However, black and white can be a neutral yet dramatic pop as well.  Check out how one of the Real People, Real Projects® mastered maximalist style with deep blue at the forefront of the design and natural stone around the hearth.
@beginninginthemiddle | Maravilla Aurora White Honed Marble Tile
Go Glossy & Bring on the Metallic
Shop shiny accents like Floor & Decor gold bath accessories to bring tile looks to life. Glossy tiles are also a must-have in a maximalist space because they instantly add polish to the room.
Above all, don't apologize for breaking traditional design rules. Be inspired by maximalism's boldness and brilliance. Schedule a Design Services appointment for expert assistance in discovering the bold new look that's right for your home.