Feb 12, 2019
Get Inspired: Add Texture & Structure To Your Design
You've crafted your ideal space, but something's missing. The colors, materials, and accents all work together, but maybe you're looking for something that can add more dimension to the design. If you think your design is missing something, you should try enhancing your design with structural elements in tile and ledger.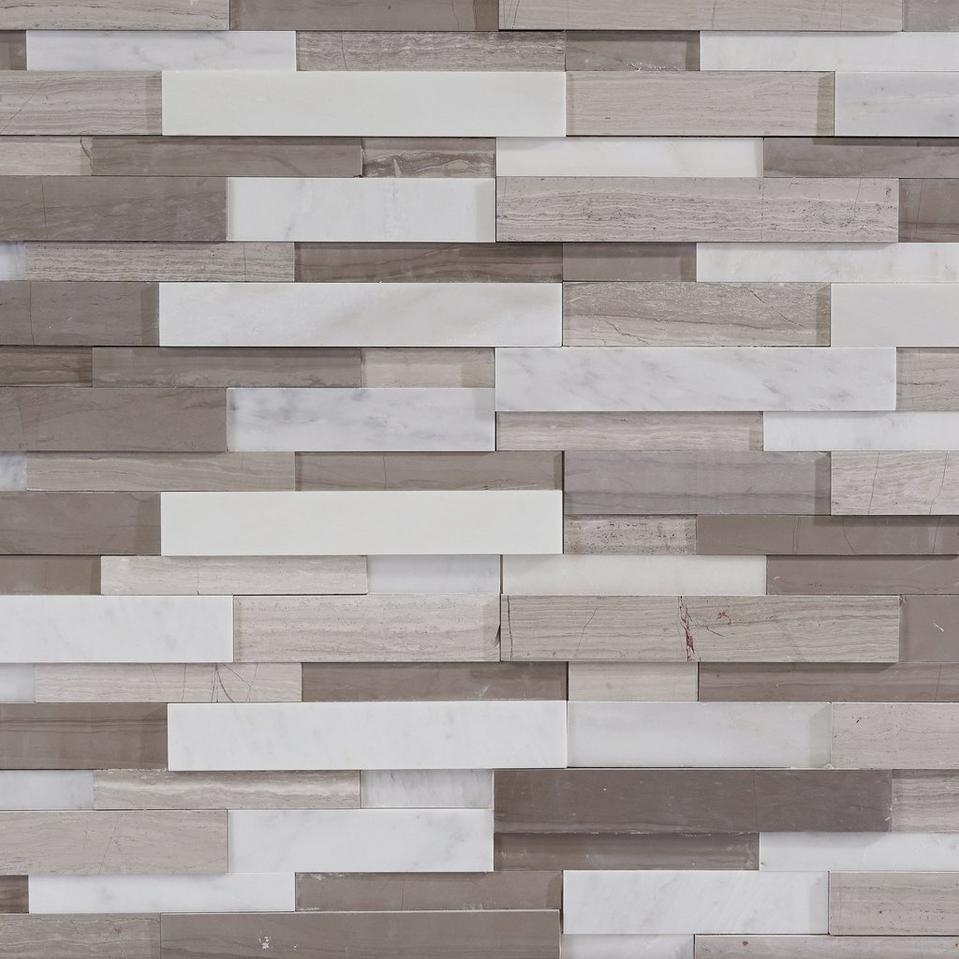 There are so many ways to add texture, but this gray and white marble mosaic will take your design to the next level, literally. This piece is the epitome of texture because it incorporates different colors and it's something you can really feel. It's designed for walls and can be used in a multitude of rooms – think kitchens, bathrooms, living rooms and entry ways.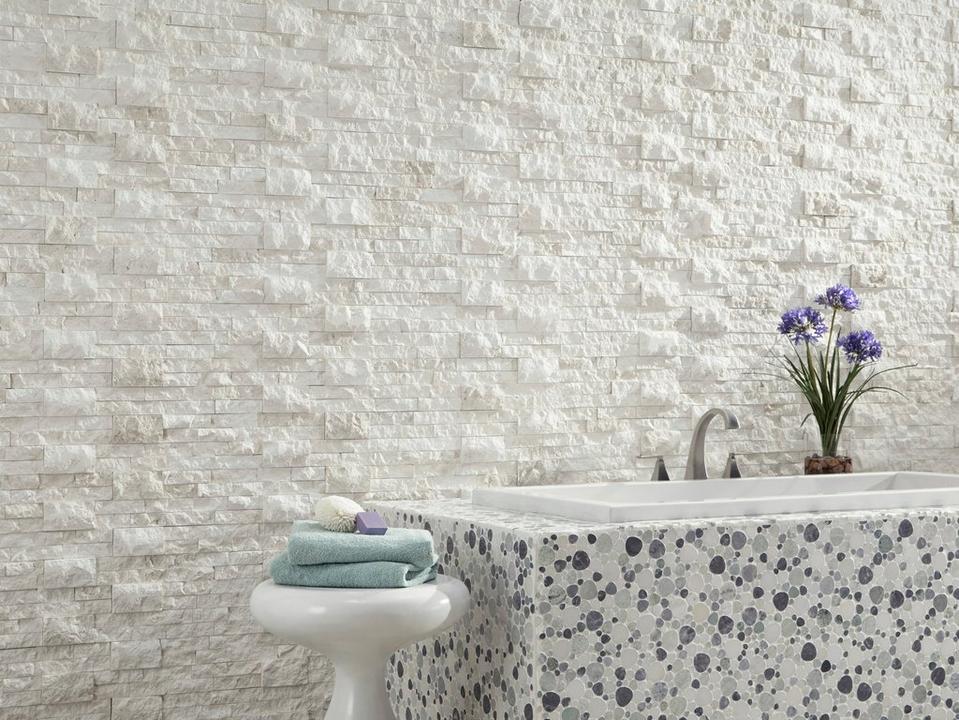 Continuing with natural stone, what could be more tranquil and calming then this beautiful stone ledger and pebble bath? The texture here is more subtle and the pale colors give a touch of serenity and freshness to an otherwise rustic look.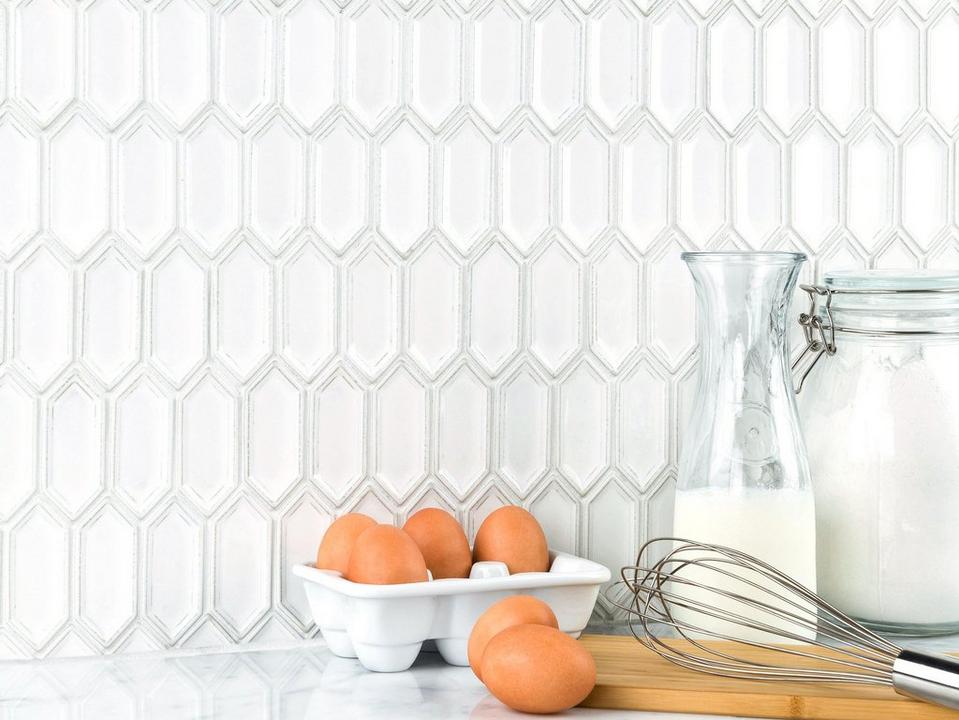 Structure can be subtle, but still make a punch. This Villa Alabaster Picket Ceramic Mosaic has a concave structure that makes it a dimensional addition to your design. Plus, since it's in this trending picket shape, it's a great twist on a popular look!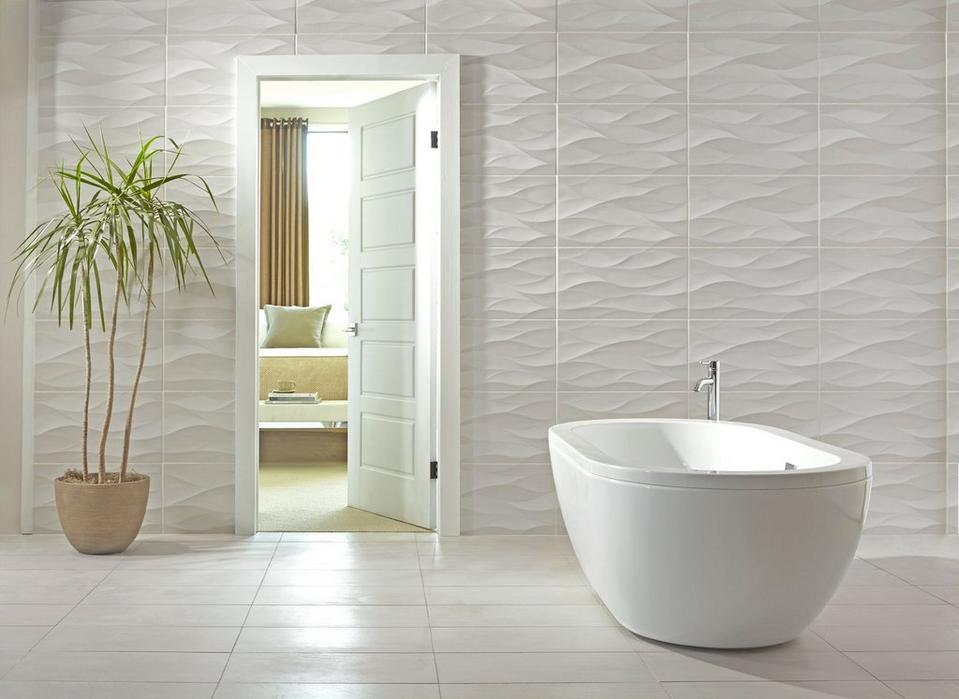 This ripples and waves of this textured wall tile have us dreaming of the clouds rolling in or the waves crashing against the shore. When you choose a monochromatic design you need only add texture to keep things interesting.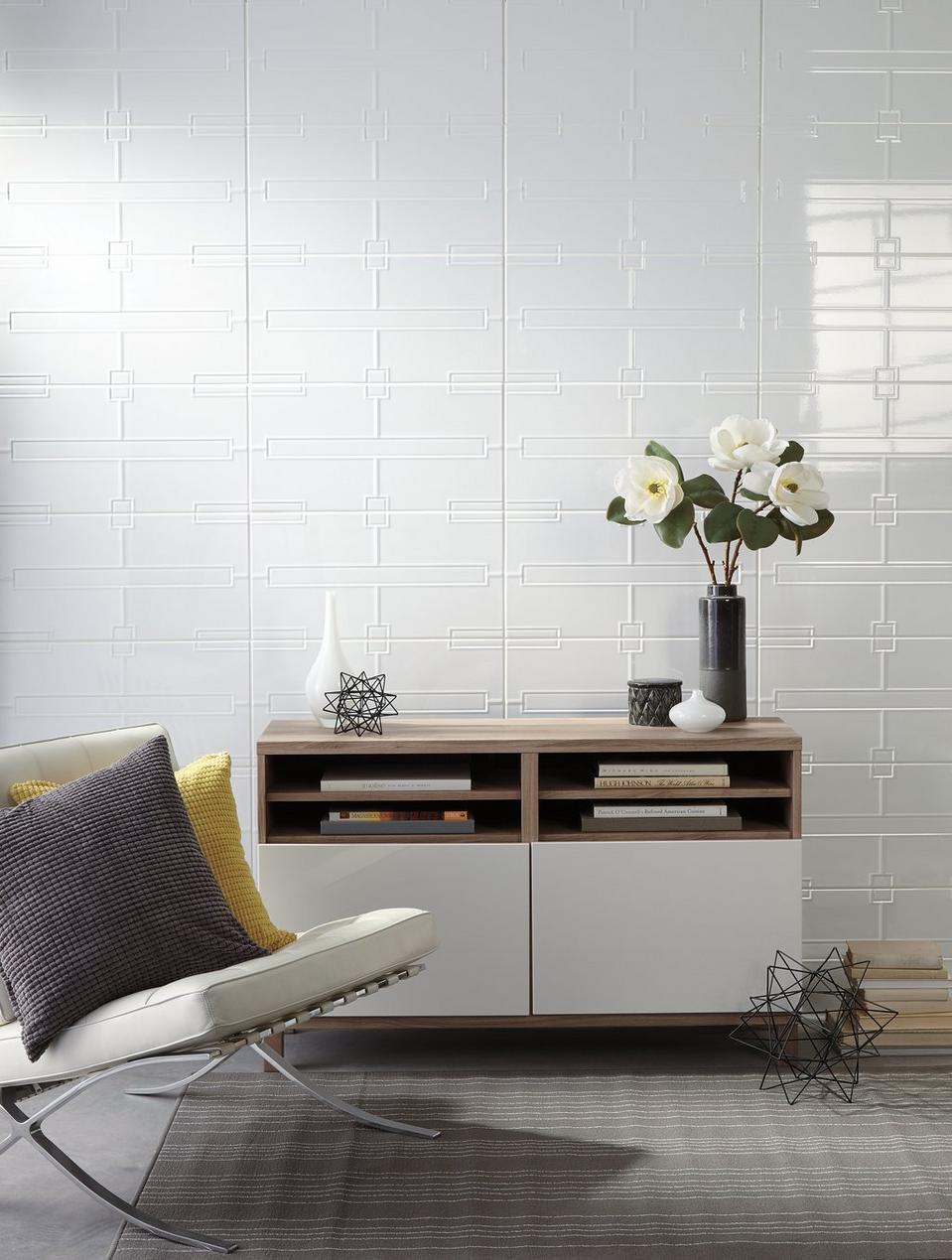 When you have a design as simple and minimalist as this living room, this is the time to add structure and a very subtle texture. The clean lines and detail of this Maddox Ceramic White wall tile are giving this design life.
Texture is crucial and should be used in every design no matter the style. Structure is a beautiful enhancement to modern designs because of the crisp, clean lines. No matter what your style, you'll find a way to add this essential element to your space.
For more inspiration, or advice on using texture and structure in your next project, sign up for a free design appointment with one of our expert designers at your local Floor & Decor!