Oct 16, 2017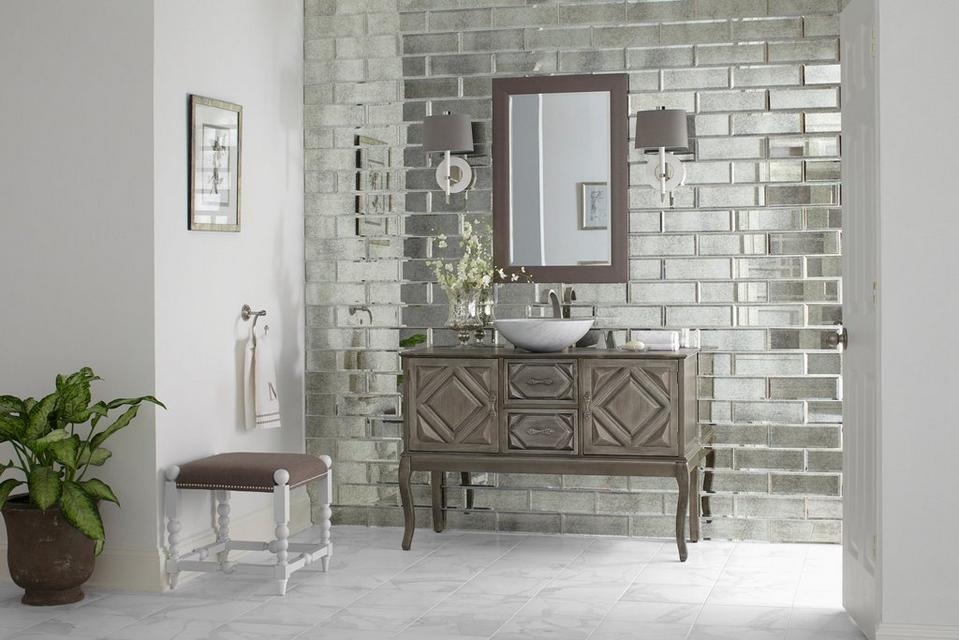 Get Inspired: Glam
You've designed a beautiful room, but you feel something is missing. Sometimes you find that a kitchen, bathroom, or entryway needs an extra touch. Consider adding a touch of glam.
In a welcomed resurgence, glam is sweeping into interior design once again, and we're absolutely loving it. But this is glam revamped. It evokes feelings of classic Hollywood, but it's sleeker and more contemporary.
These new tiles and mosaics come in gold, silver, metallic, and mirrored accents that can add sparkle and dimension to any room in your home.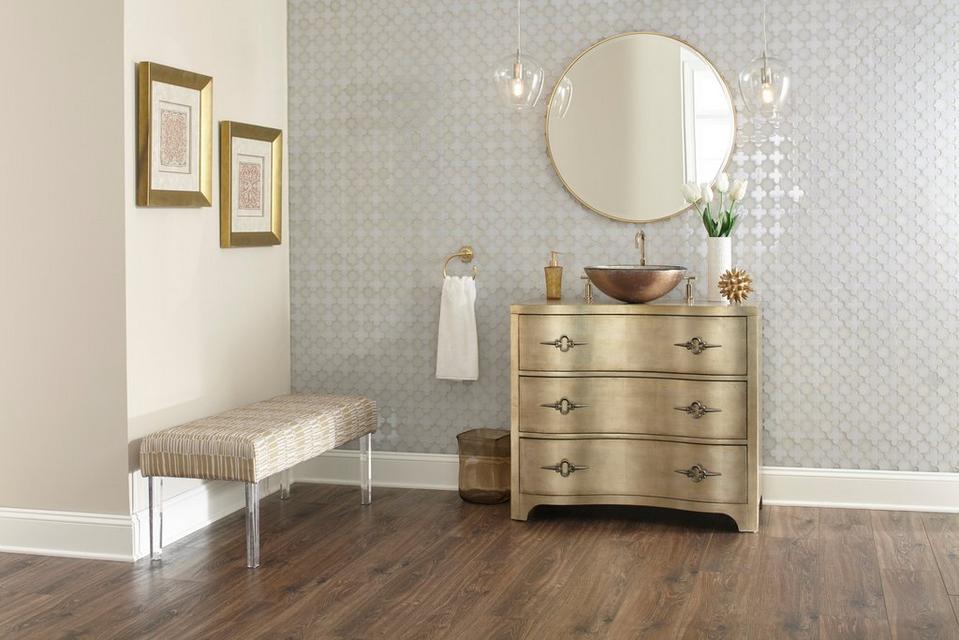 A reflective material like this brushed metal mosaic, can really tie a room together and looks a lot like jewelry in this contemporary bathroom.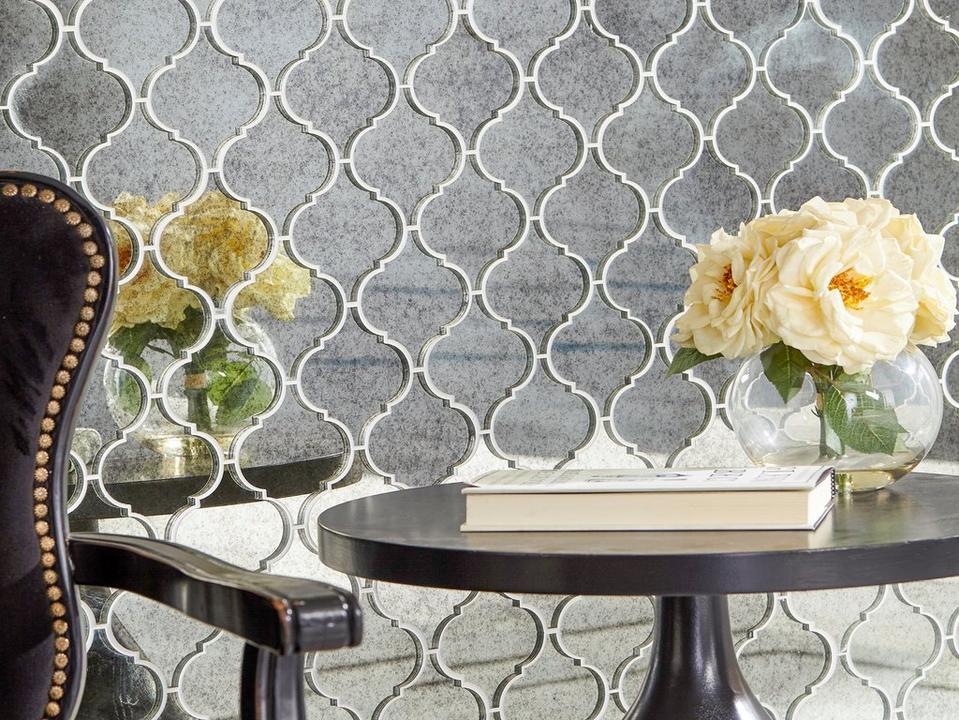 Metallic accents can give a design a touch of sophistication, and they instantly elevate any style.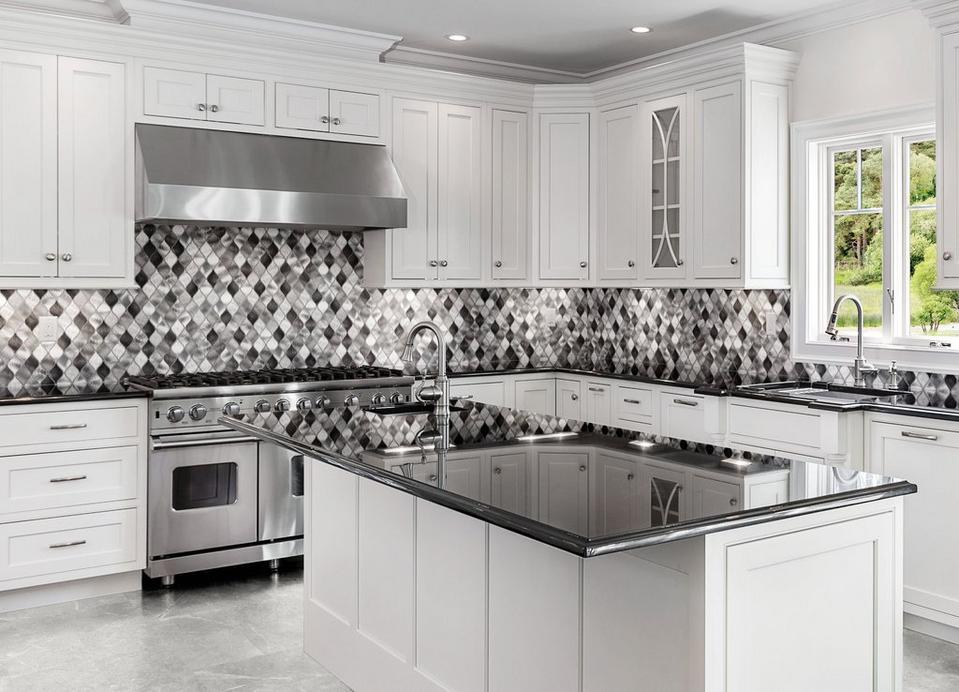 From mixed metal mosaics to gold subway tile and antique mirrored arabesques, you'll find a way to bring a touch of glam to your home.
With so many different glam and metallic pieces to choose from, you could use them as an accent or even a focal point. Glam accents add depth and can brighten up a dark space. It's always a great way to add interest to a monochromatic room. Whatever your style, glam is a great way to make a statement.