Oct 16, 2017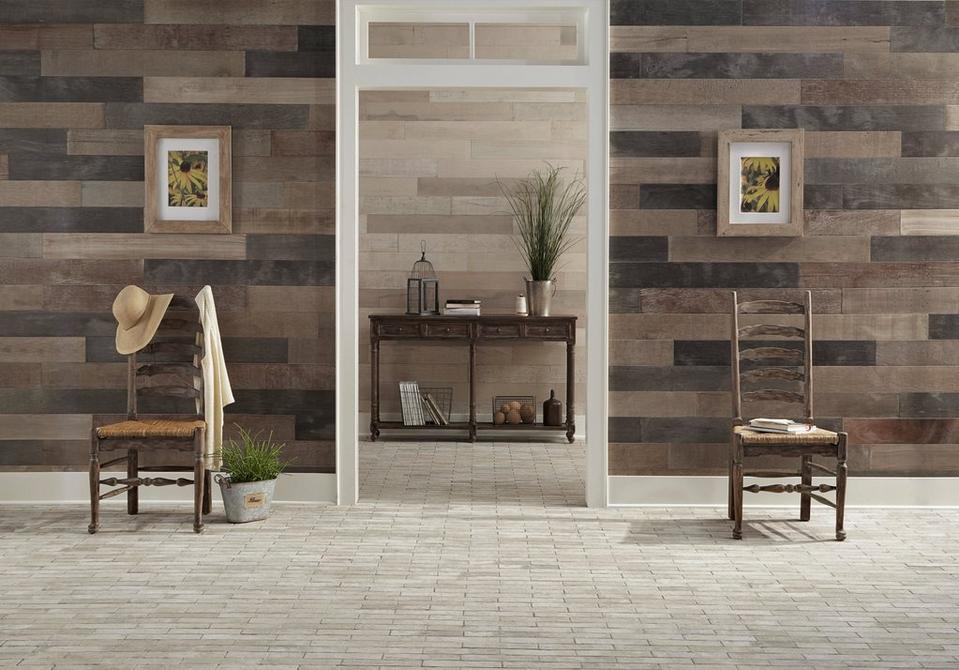 h1 class="blog-article-title">Get Inspired: Wood on Walls
If you find yourself staring at cold, white walls, and want to add color, ditch the paint brush. Create a rustic, farmhouse, or even a modern look with wood.
Wood on walls is a quick way to add texture and visual interest. It's easy and affordable, and will give your home a feeling of warmth and comfort. What's even better: your options are growing. From wood-look tile to laminate to wood made specifically for walls, you're going to find a style you love.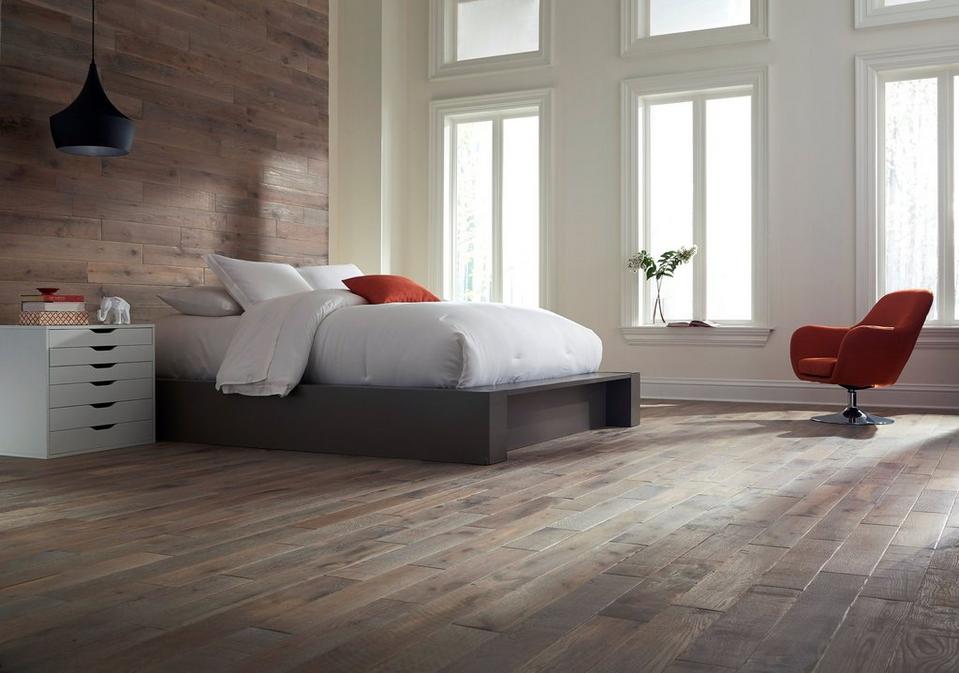 Adding wood to your walls as an accent or focal point will give your home a calm soothing feeling that you get in a mountain cabin or at a spa retreat.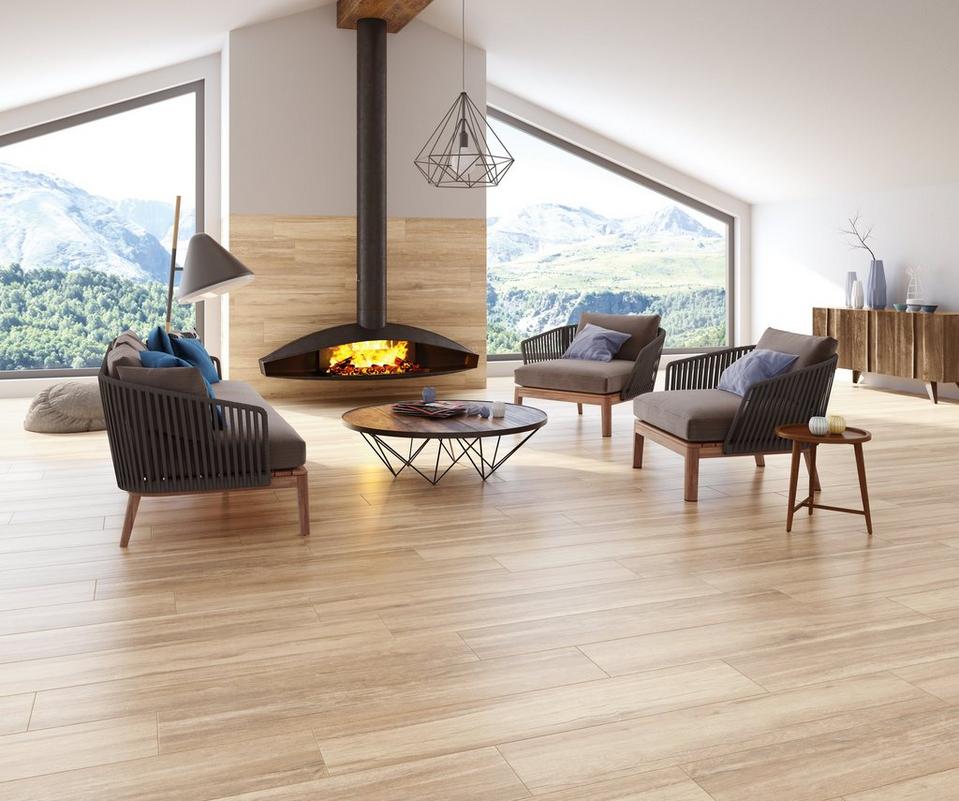 You can heat up a fireplace by surrounding it with wood-look tile, or you can create a wall of art in a dining room or living room, with distressed or reclaimed wall wood.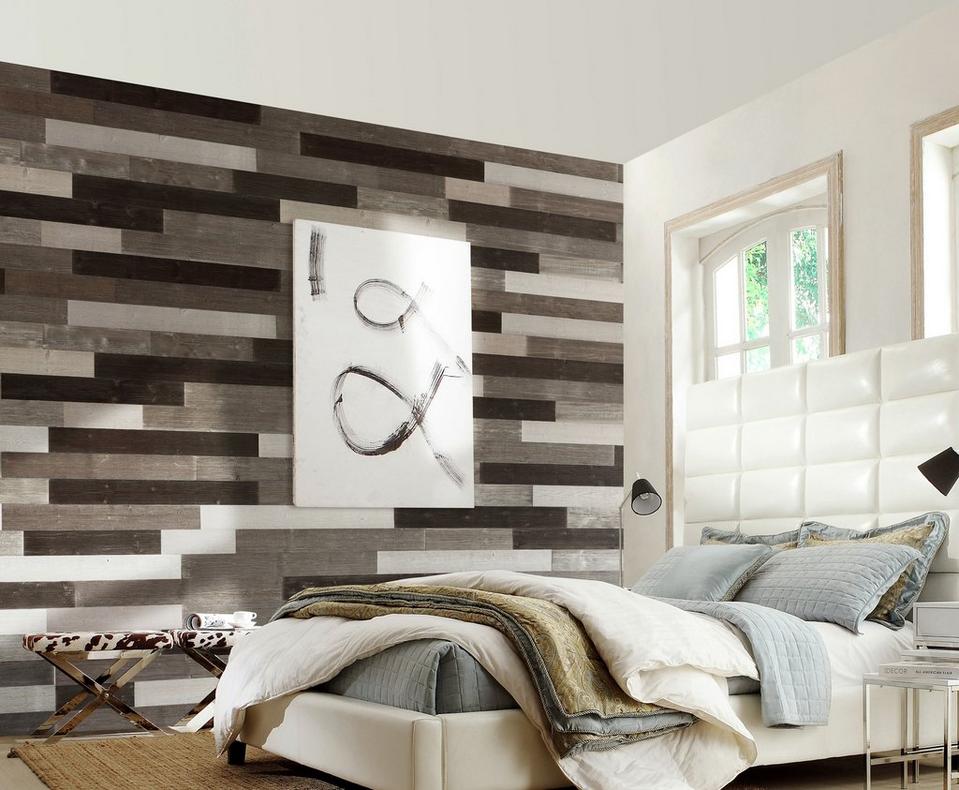 Emphasize a contemporary decor with a dark shade of wall wood. The refined lines of this bedroom pair perfectly with the pattern of this wall wood, and it's easy to install. Dimensions(TM), wood made specifically for walls, comes in various looks and styles, and installation is a breeze. Dimensions Easy Stick is easy as peel, stick, place, and done.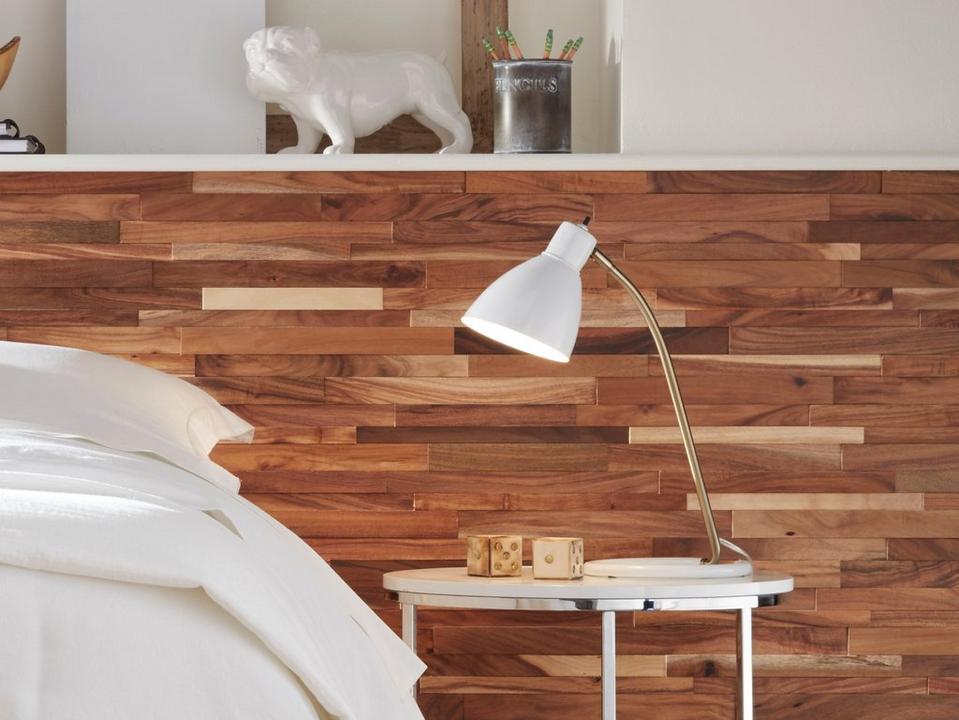 Use a more contemporary shade of gray or white, or go traditional with cherry or oak. With so many different styles, shades, and products to choose from – you can join the craze and create something that's unique to you.