Aug 6, 2018
Get Inspired: High-Variation
Wood and wood-look floors are more popular than ever, and the high-variation trend is growing with them.
High-variation flooring is different from other wood looks because it features a variant of hues from plank to plank. The colors of the wood can vary from dark colors to lighter beiges or "greiges" and all the other colors in between, so it can work with any color palette.
High-variation looks great in any style, from rustic to classic to industrial. Here are just a few of our favorite high-variation looks that you can incorporate into your home.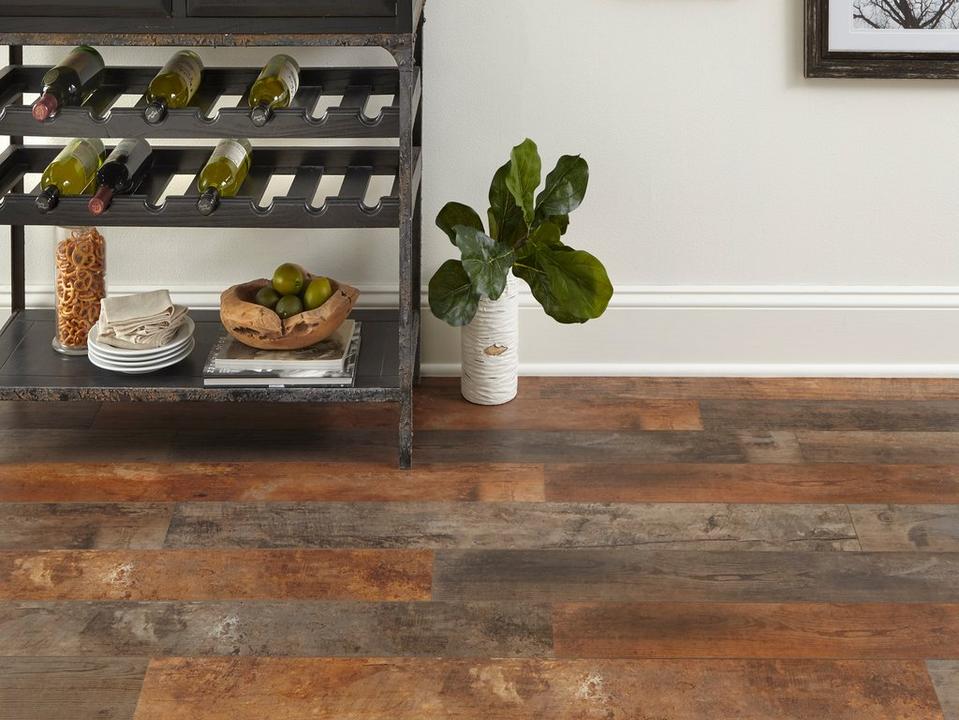 Boards that contrast can show off different hues of warm wood stains. While high variation is often used for more rustic or farmhouse looks, it isn't exclusive to one type of style. Here, the wood-look floors play off the geometric patterns of furniture to create a cozy and warm look in an otherwise high-contrast modern space. This Mixed Blonde Hand Scraped Water-Resistant Laminate by AquaGuard features a hand-scraped texture with blonde wood hues to bring an inviting warmth to this room.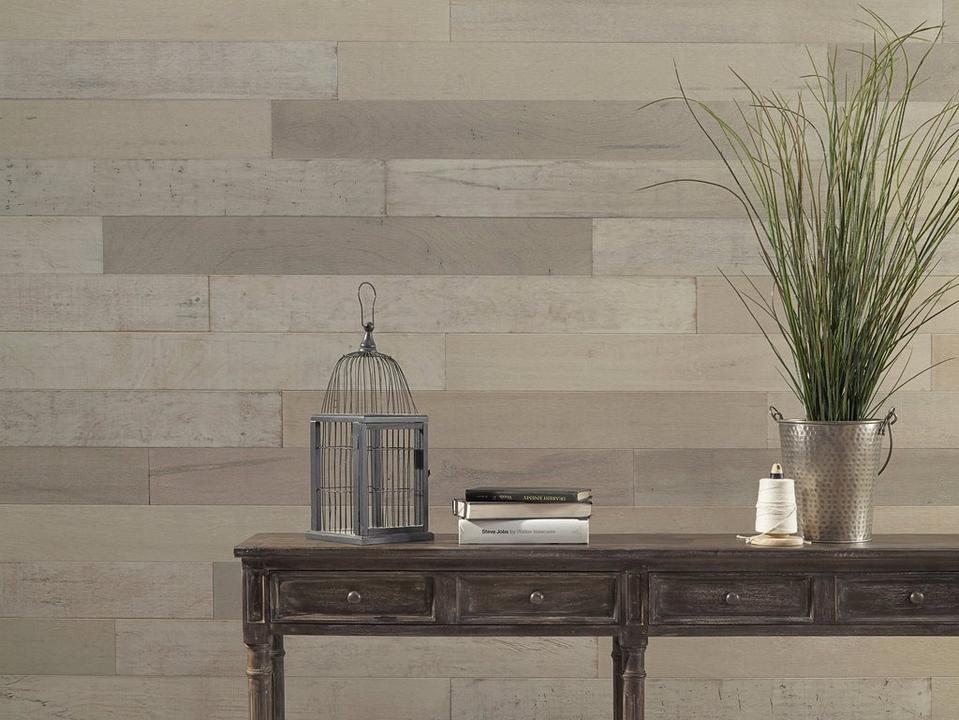 High-variation looks especially great on walls. This grey wall plank features a distressed finish to add texture to this room. The Dimensions Distressed White Wall Plank in this picture is paired with more organic elements in this rustic look, like the wooden console table and the tall grass planter, to keep the look of the room down to earth and calm. In this look, the high-variation wood acts a great canvas.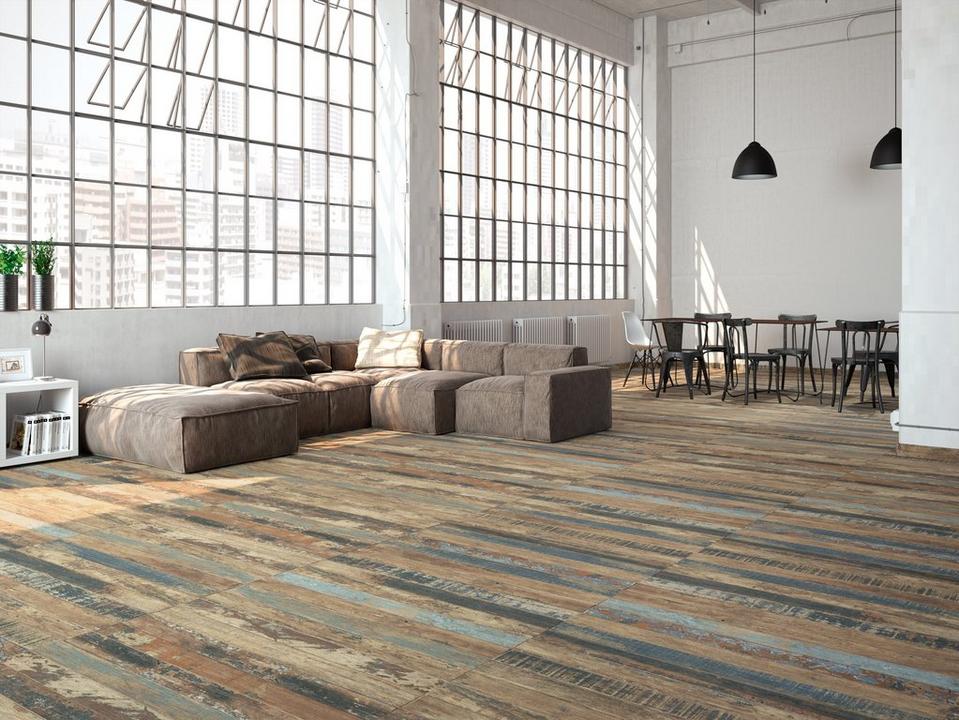 High-variation can also touch different hues on the color wheel. This Luck Brown Wood Plank Porcelain Tile has pops of light and dark blues to add unexpected color. It looks great here in a wide floor plan where the floor has space to shine, and it stands out in the natural sun and against the muted colors of the industrial furniture set, white walls, and clean-cut style.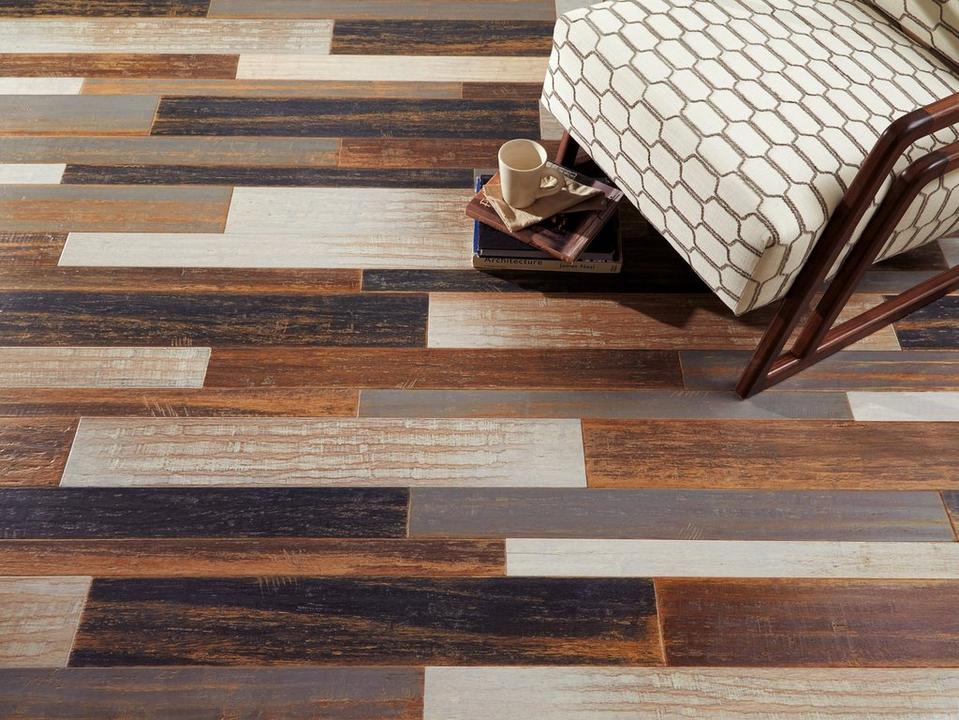 The color isn't the only feature that varies in high-variation. The variation can also be found in the length and width of each board in random-width plank sets. Random-width exudes a vintage look to any room while keeping that warm feel. Here, the antique-look random-width bamboo floors by Eco Forest in the reading room to makes a statement on its own.
If you want to see how high-variation wood-look floors can look in your home, you can schedule a free design appointment at your local Floor & Decor. Get more news on trends and other bits of inspiration on our online Inspiration Center.