Aug 14, 2018
F&D Start To Finish: How To Install Dimensions Easy Stick Wall Planks

You may have a wall in your home that's bare and boring. You don't need to reach for a paint brush or nail pictures into the wall–adding a wood focal wall can help you add dimension to the wall while creating a point of focus to the room. Dimensions Easy Stick Wall Planks will help you transform that drab wall into a beautiful focal point while staying on budget.
Here are the steps to installing your perfect wood wall with Dimensions, exclusively at Floor & Decor.
What Will I Need For Wood Wall Installation?
To install Dimensions Easy Stick Wall Planks, you'll need the following tools: a level, ladder, tape measure, circular saw, cloth or rag for cleaning, and a pencil for marking your measurements.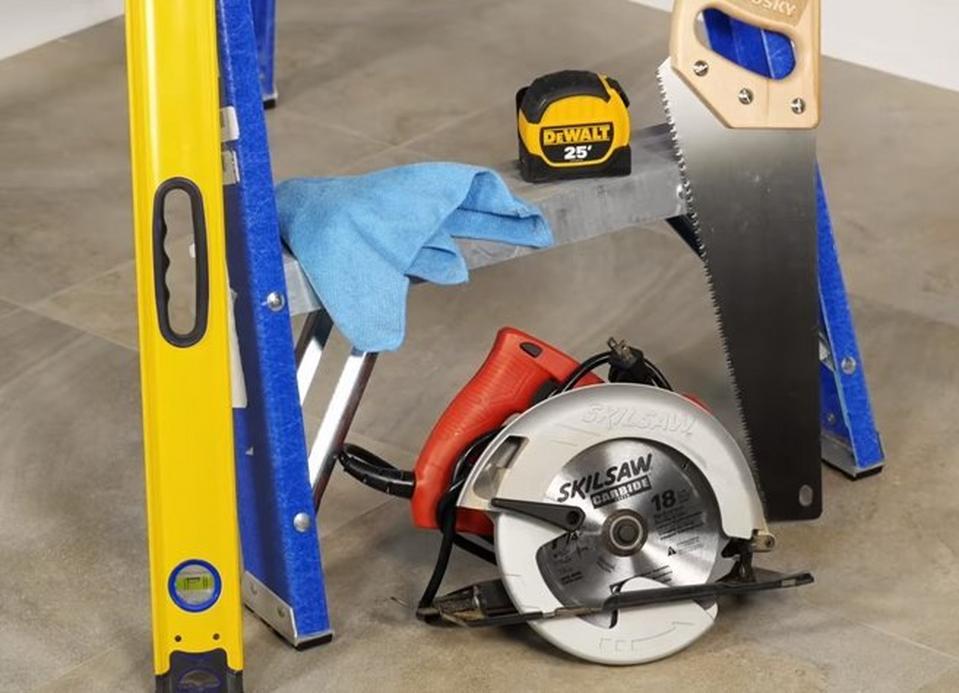 Note that you'll want to purchase about 10% more square footage than is needed for any cutting waste. Dimensions Easy Stick Wall Planks and all the tools you need are available at your local Floor & Decor.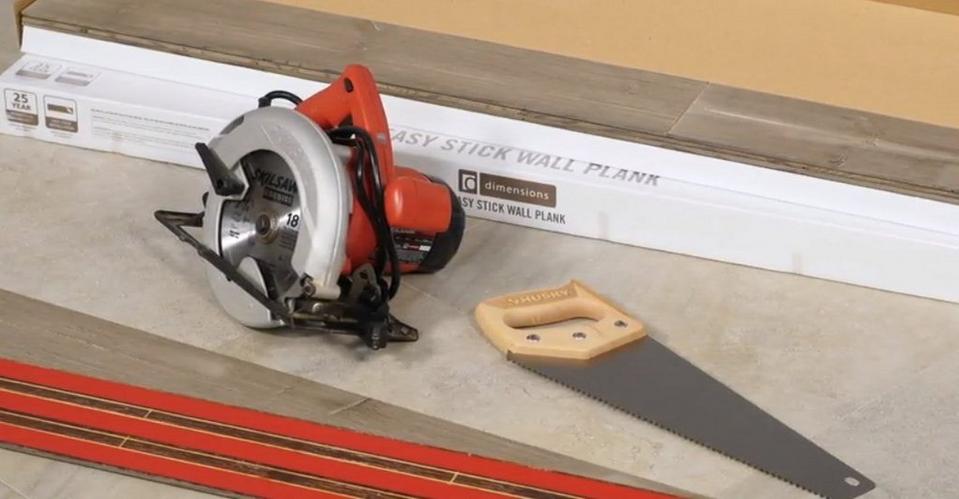 Prep Your Walls!
Before you get started, don't forget to make sure the is wall clean, smooth, firm, and level. Open your packaging and let the product acclimate in the room for at least 72 hours before installation.
Measure and cut your planks to fit. When cutting the planks to length with a circular saw, you'll want to cut with the finished side down to avoid any splintering. If you're using a handsaw, cut finished side up.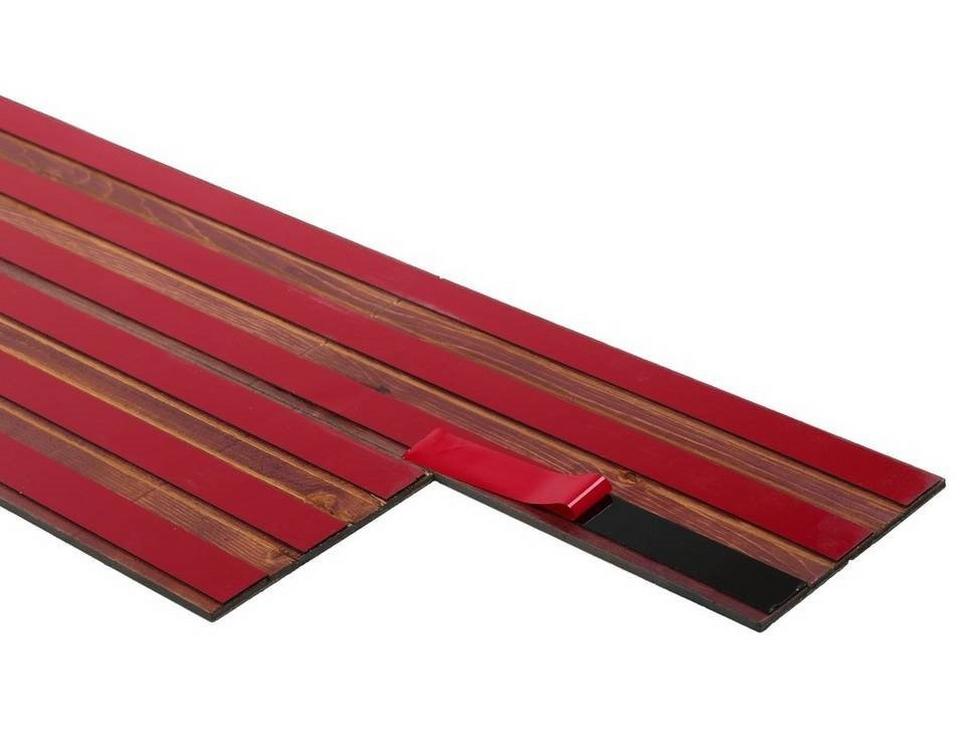 Keep In Mind…
The wall plank's self-adhesive strips are very strong. They cannot be peeled off and reapplied once adhered to the walls, so place it very carefully to ensure the right fit.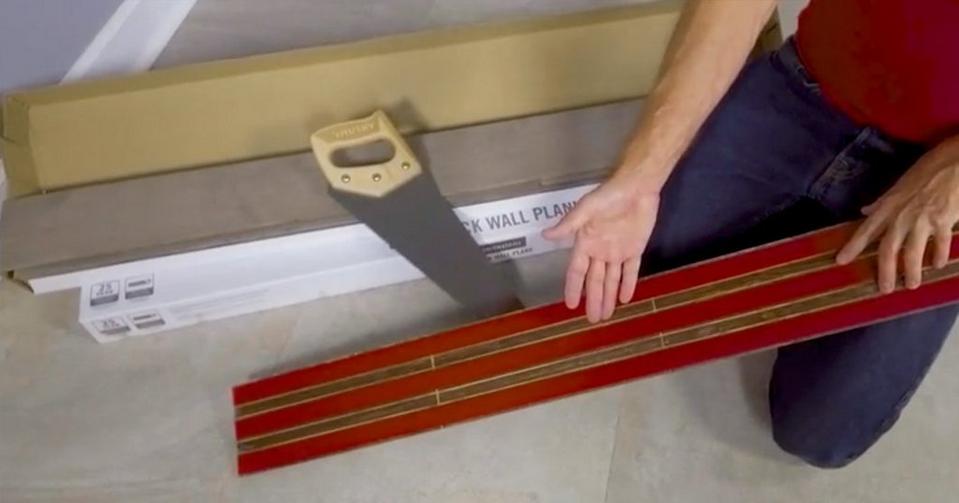 To start off, remove and fold the first half of protective paper on the back of the panel. Place the protected part of the panel to the correct position, then stick the unprotected part to the wall. Remove the remaining protective paper and press firmly to stick.
You're Almost Done!
Continue connecting the panels of the first row until you reach the end of the first wall to be covered. At the end of the row, cut the last panel to fit. For your next row make sure to start with a piece that is greater than 12" long. Repeat!
Once you've reached the last row you may need to cut your plank length-wise to ensure the board will fit.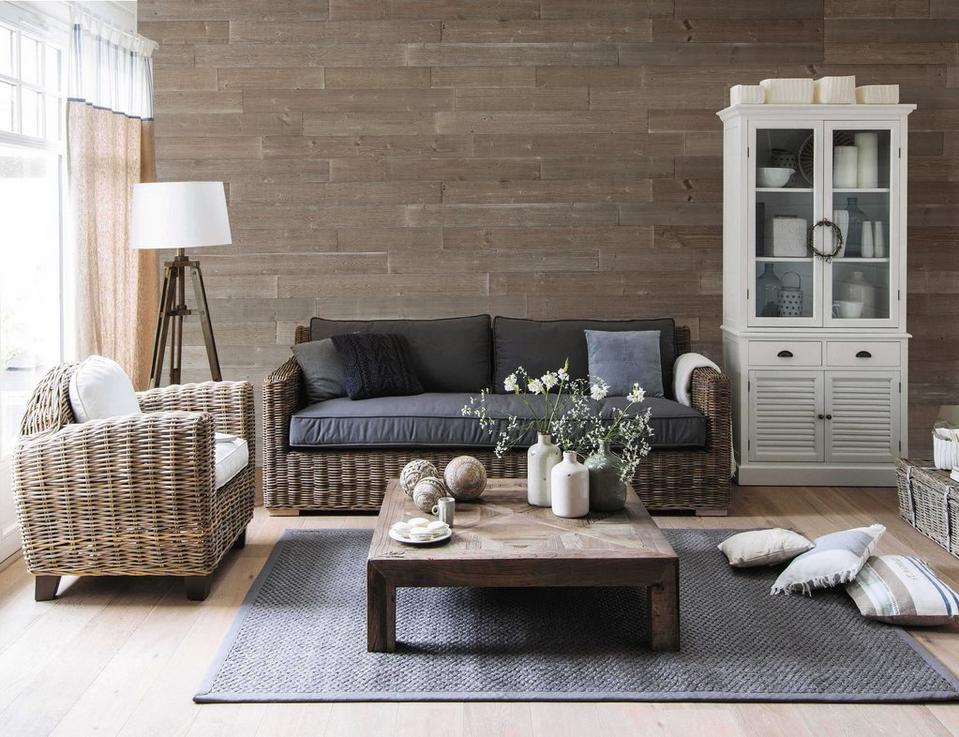 Dimensions Easy Stick Wall Planks are exclusive to Floor & Decor, easy to install and instantly adds color and texture. Find a variety of options at your local Floor & Decor or online!
Watch the full video for even more inspiration and installation: