Aug 20, 2019
Real People. Real Projects: Living Room Looks
Floor & Decor has everything you need from start to finish, from room to room. These customers redesigned their living rooms with Floor & Decor, and we're loving the unique looks they created! From practical floors to subtle add-ons, these customers proved that you can accomplish so much for your living room with Floor & Decor.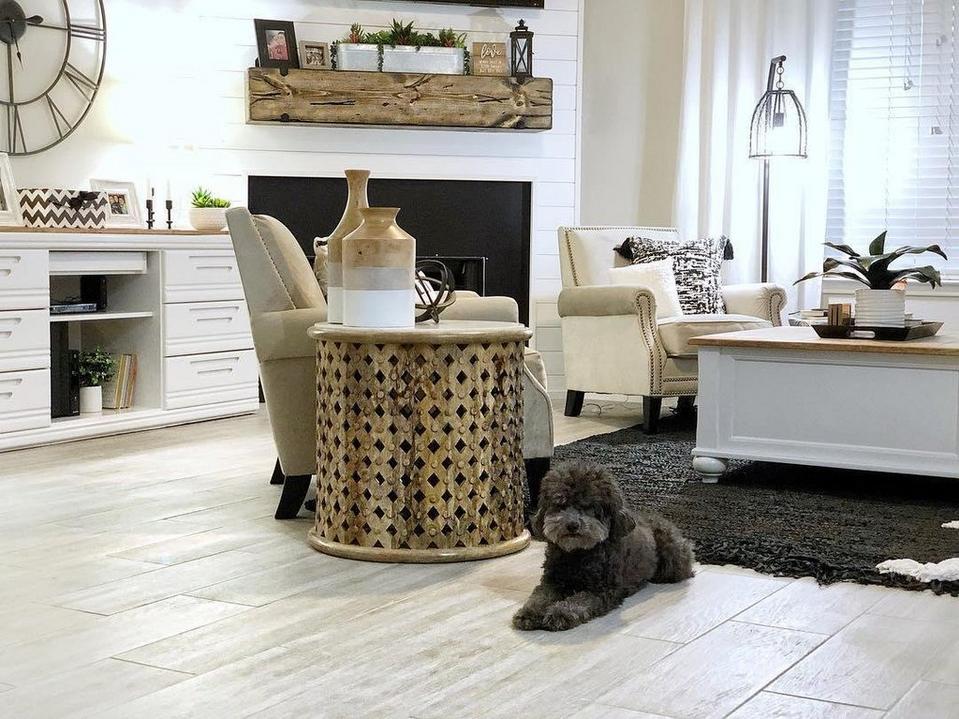 Jenn (@house2homedecor) made chose a flooring for her contemporary living that was beautiful, modern, and pet approved. This AquaGuard Greystone Oak Water-Resistant Laminate is dent-resistant, scratch-resistant, and resistant to any accidents that her poodle Enzo might have.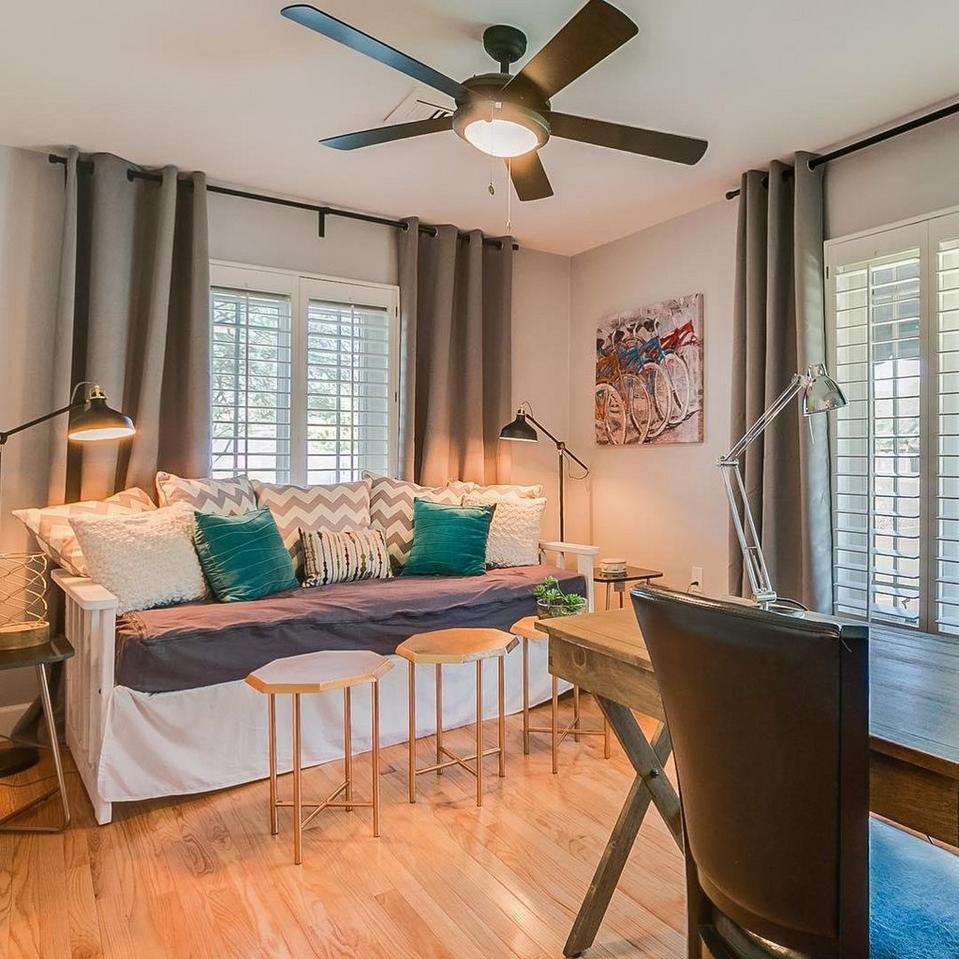 In this cozy little living area, James (@thehousejudge) kept it casual and inviting with the classic look of Bruce Natural Select Oak Solid Hardwood. The gorgeous graining and honey hue of the solid oak adds dimension, while the smooth, reflective surface establishes a clean foundation for the design, which gives this space a classic finish. Plus, these floors reflect enough light to where you can really get the full effect of the smooth finish.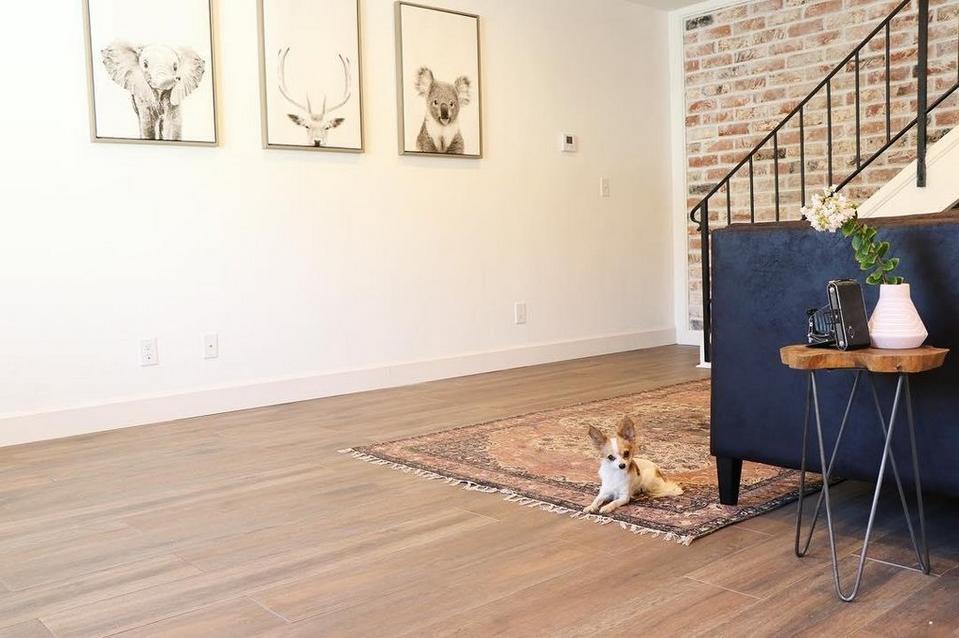 An open stairwell can become an accent piece for your living room. Sierra (@thecrispinterior) gave her transitional space an industrial edge with Brickweb Castle Gate Thin Brick Panel against the wall of the staircase.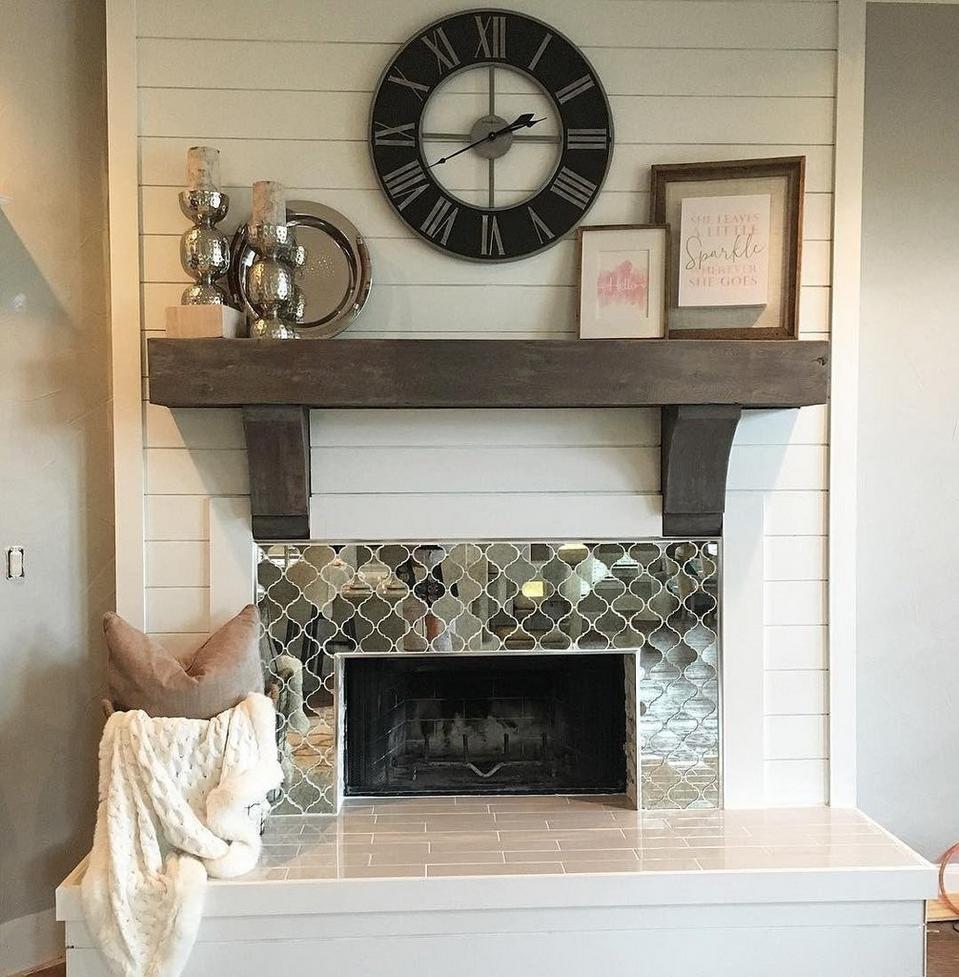 Renae (@renaenaa) fashioned her fireplace to give it a farmhouse-meets-glam vibe! Shiplap is an easy and inexpensive way to add structure and height to your fireplace, and how creative is that mirrored tile around the entrance of the fireplace! The Viviano Mosaici Antique Mirror Arabesque Mosaic adds dimension to the fireplace space by reflecting and scattering light.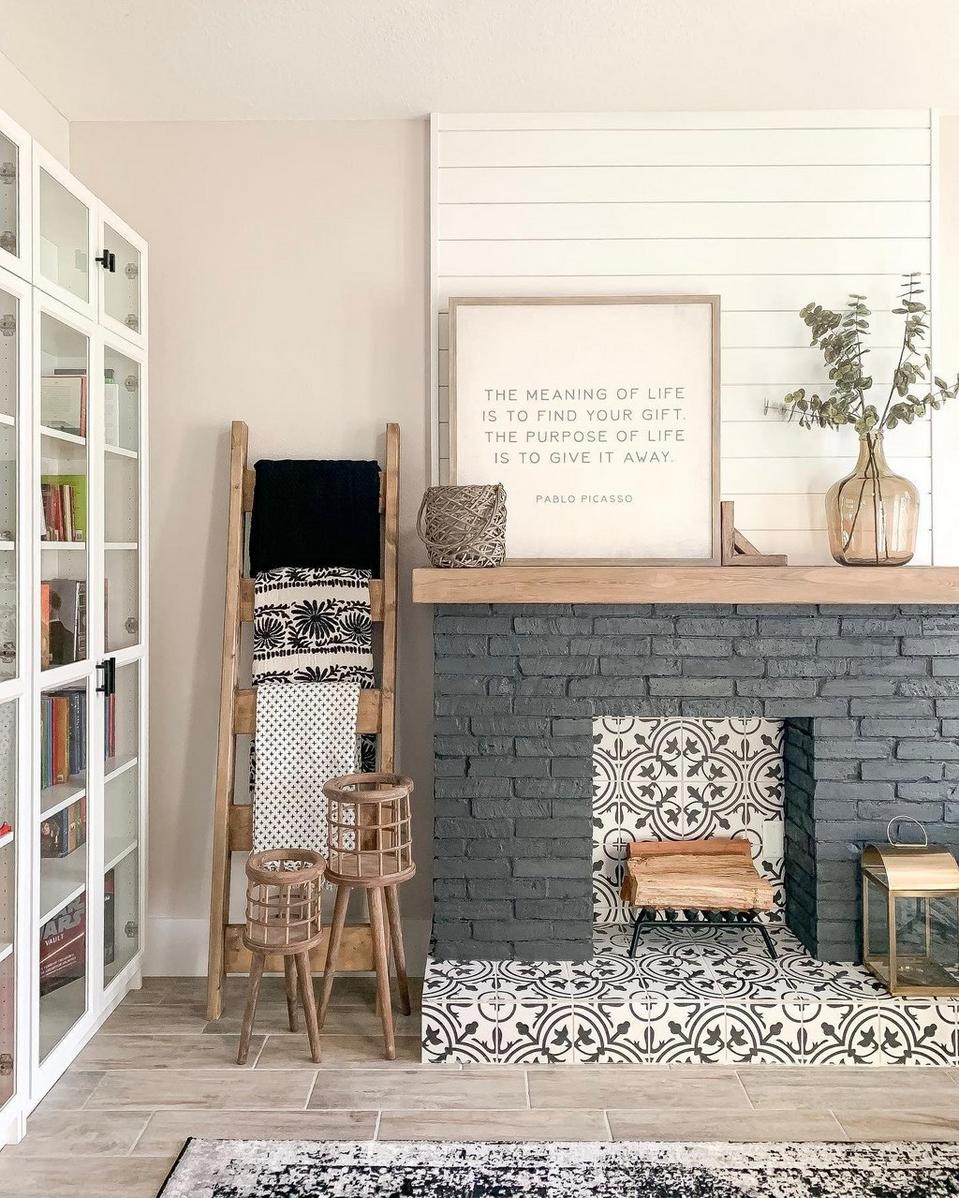 In a living room with limited amenities, you can easily create a faux fireplace to give the illusion of a fully furnished space. Start with a brick-look tile or real brick ledger, or stacked stone, depending on the look you want to create. You can even add an unexpected twist to your fireplace! Michael and Keleigh (@lifeatstarkeyranch) chose to add some charm with Bayona Decorative Tile in the inner and outer hearths of the fireplace.
These are just a few of the living rooms completed with Floor & Decor. If you recently renovated your home with us, we want to see it! Submit your photos to the Real People. Real Projects.

gallery, or share your photos on social media by tagging us at @flooranddecor with #realpeoplerealprojects— you could see your finished Floor & Decor project featured online!