Mar 5, 2020
5 Home Trends Buyers Want to See
It's time to sell your home, but you want to ensure you get the most return on your investment. More often than not, it's worth the time and money to spruce up your space before it hits the market. Make strategic project choices before you put the "for sale" sign in the yard. Catch top buyers' attention with five home trends buyers want to see, and take a look at the ways Real People, Real Projects® are sprucing up their homes with future sale in mind.
1. Durable Flooring
Carpet has seen its day and nothing lingers longer than the odors and stains from previous owners. Swap dated and imperfect flooring for a look that will last. Hardwood and stone immensely increase the value of a home. For lower price tag options, consider wood-look tile, performance laminate or rigid core vinyl. Explore Floor & Decor exclusive brands like AquaGuard®, Hydroshield®, NuCore® and DuraLux®.
Real People, Real Projects® contributor, @tomkatstudio, took advantage of the stylish yet durable nature of laminate. Updating a carpeted front parlor into an office with hard-surface flooring is the kind of modern upgrade buyers are looking for.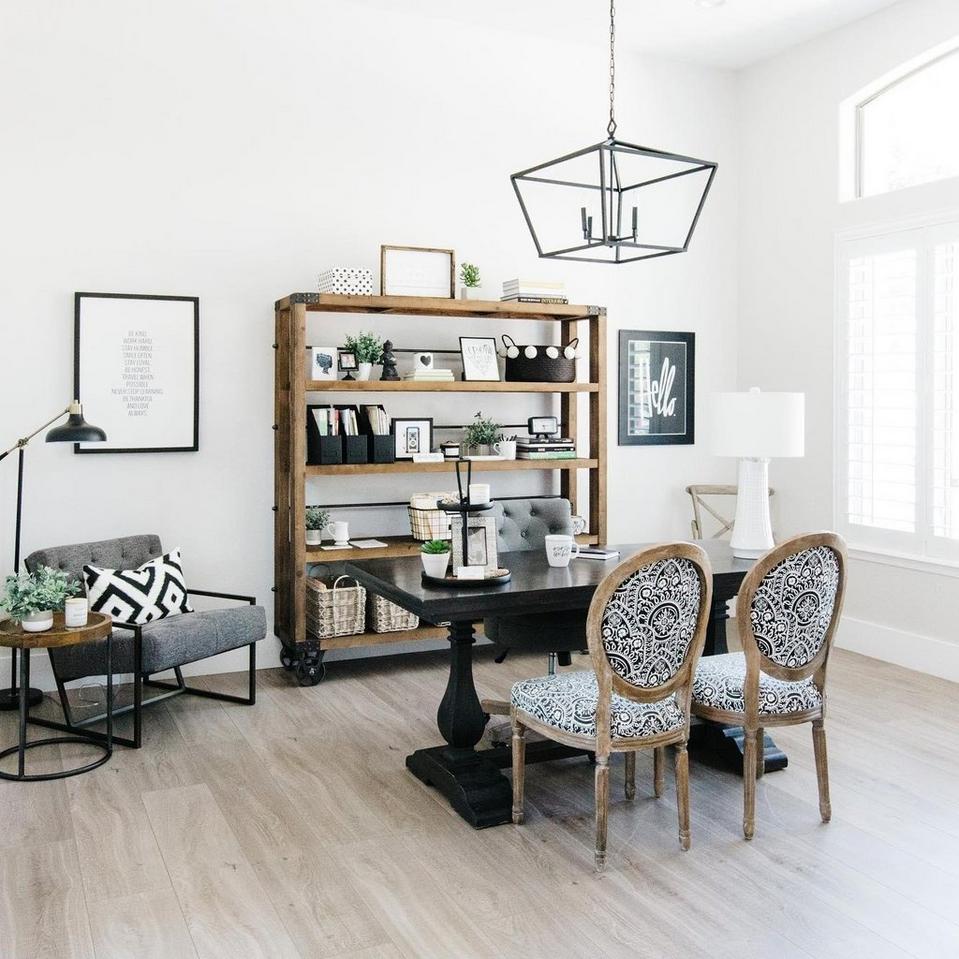 @tomkatstudio
AquaGuard Napa Grande Water-Resistant Laminate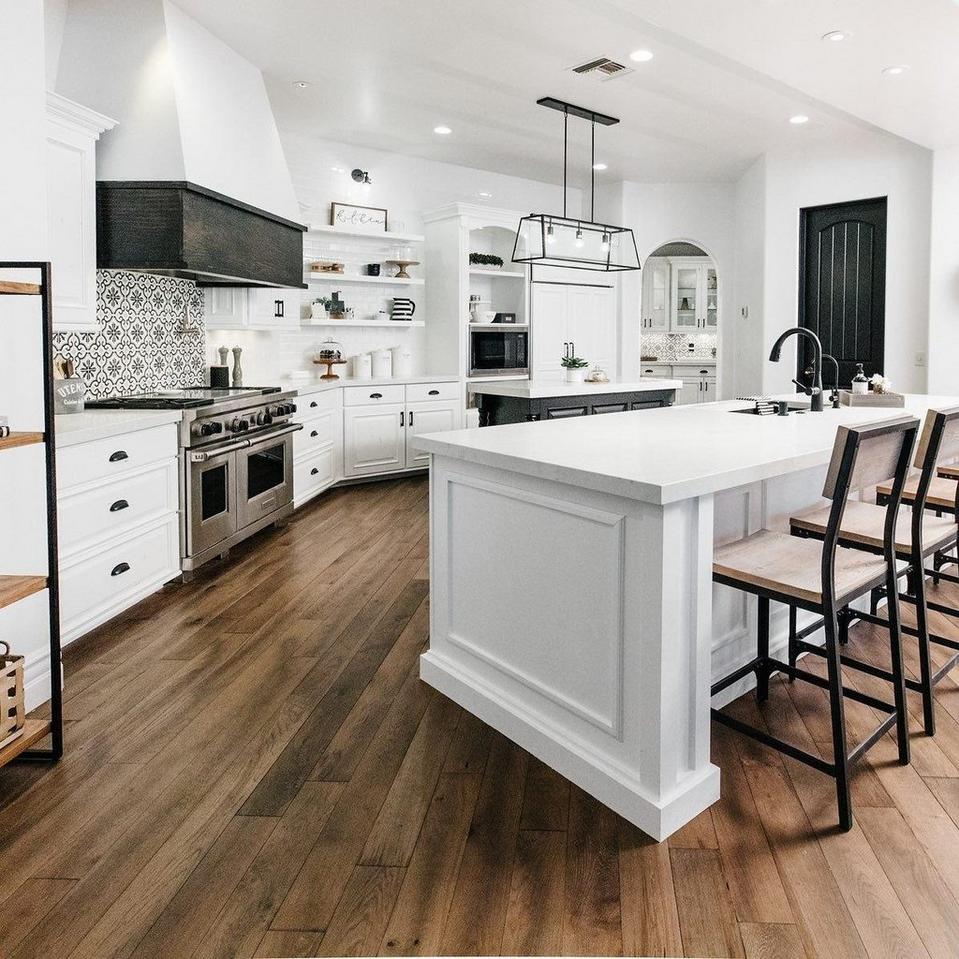 @tomkatstudio
Equilibrio Black Encaustic Cement Tile
AquaGuard Alder Pecan Tan Water-Resistant Laminate
2. Specialty Half Bathrooms
Give your half bath full style. Create something spectacular out of a small space. Quality tile, a chair rail or a new vanity may be all it takes to elevate the otherwise forgotten room. Because the size is manageable, a little will go a long way in terms of product, detail and budget. Prove to your buyer that every square foot is worth the price tag.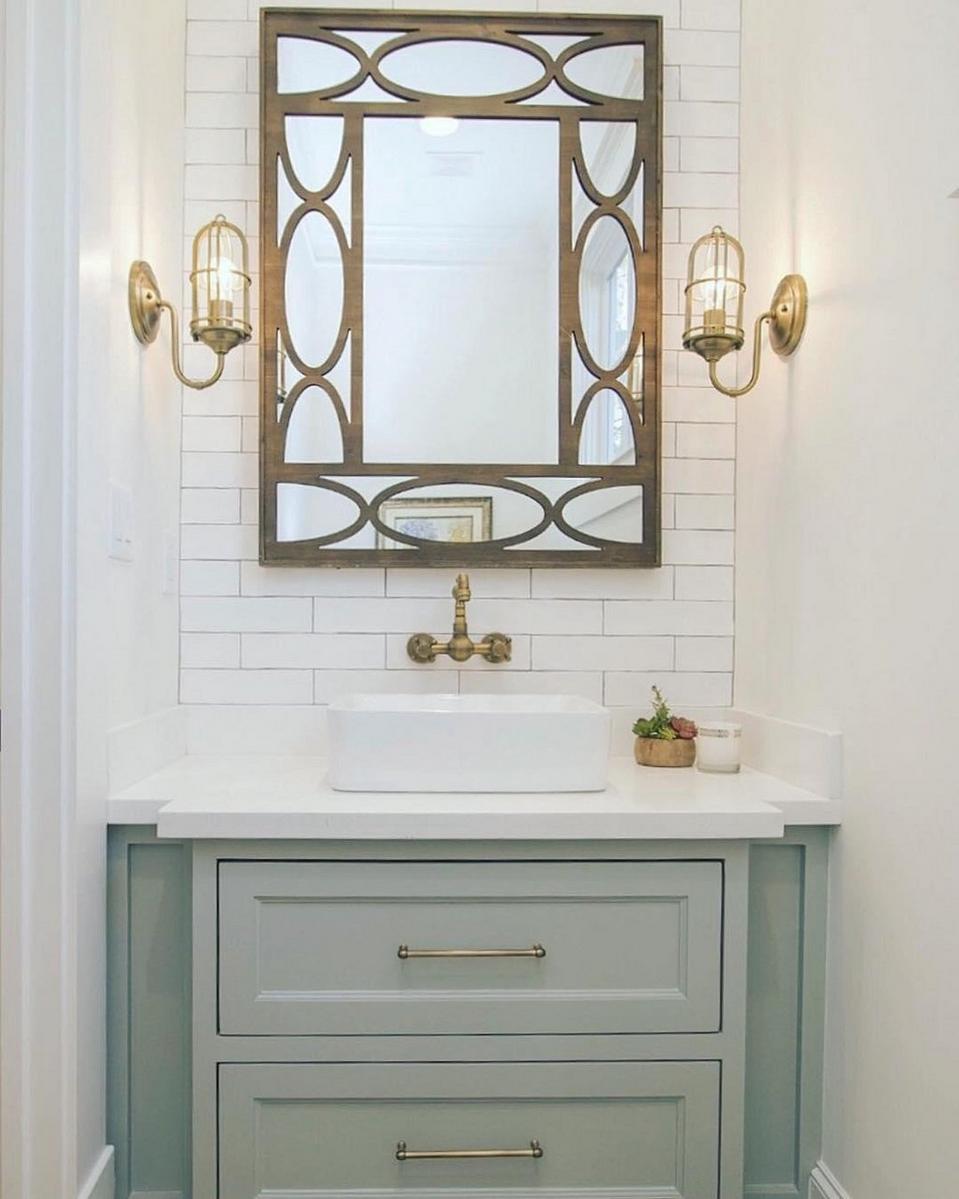 @lblimitedcompany
Villa Artisan Frost Porcelain Tile
3. Modern Backsplashes
An updated backsplash with clean design and lighter color gives older appliances and cabinetry a new life. For the purpose of selling, simplistic design is the best option without compromising quality material. Prefabricated looks aren't doing homebuyers or sellers any favors.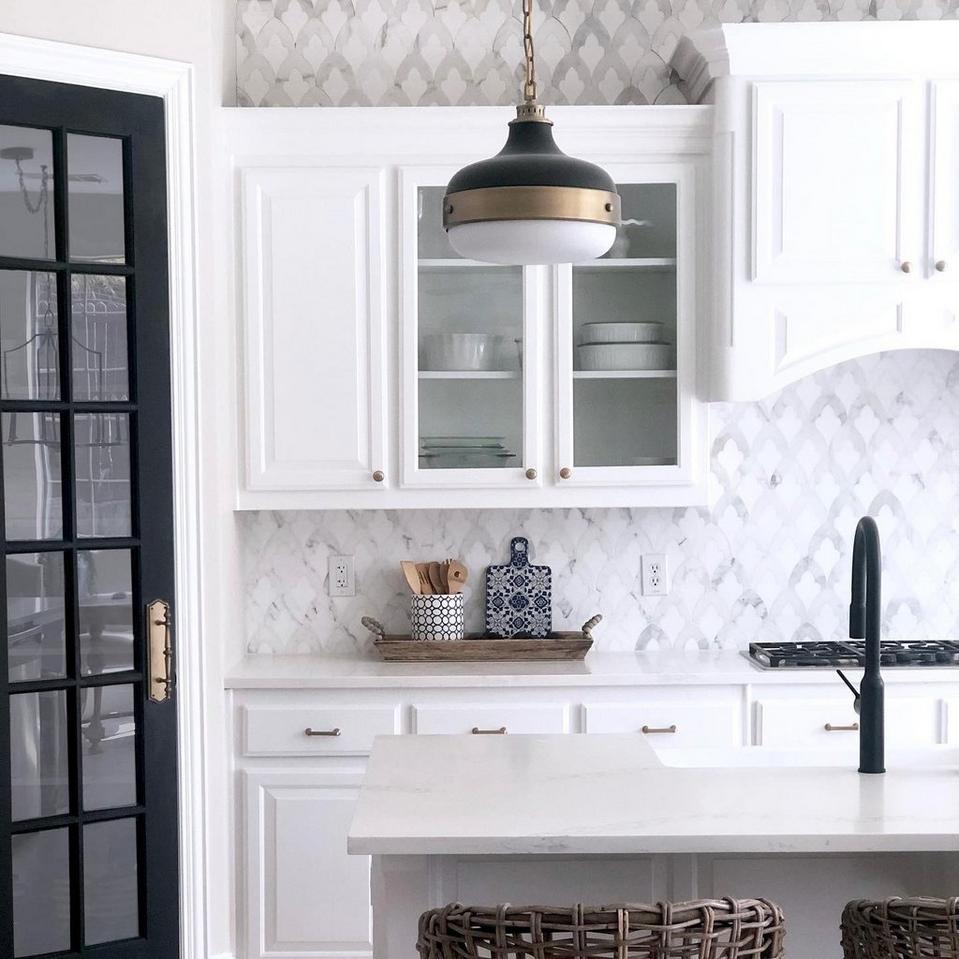 @foreverprojectchelsea
Viviano Marmo Athena Thassos Calacatta Waterjet Marble Mosaic
4. Spa-Style Suites
Buyers turn the other way when they tour a dated bathroom — even worse, a master suite. Bathrooms raise red flags because they are often more complicated and costly projects. Best fix? Open and airy bathrooms give the illusion of space, and lighter tiles and material show off their cleanliness. Don't catch a seller's gaze with dirty grout or dark detail. Help buyers find their zen and imagine themselves using the luxurious space with stone or stone-look tile, no matter the size.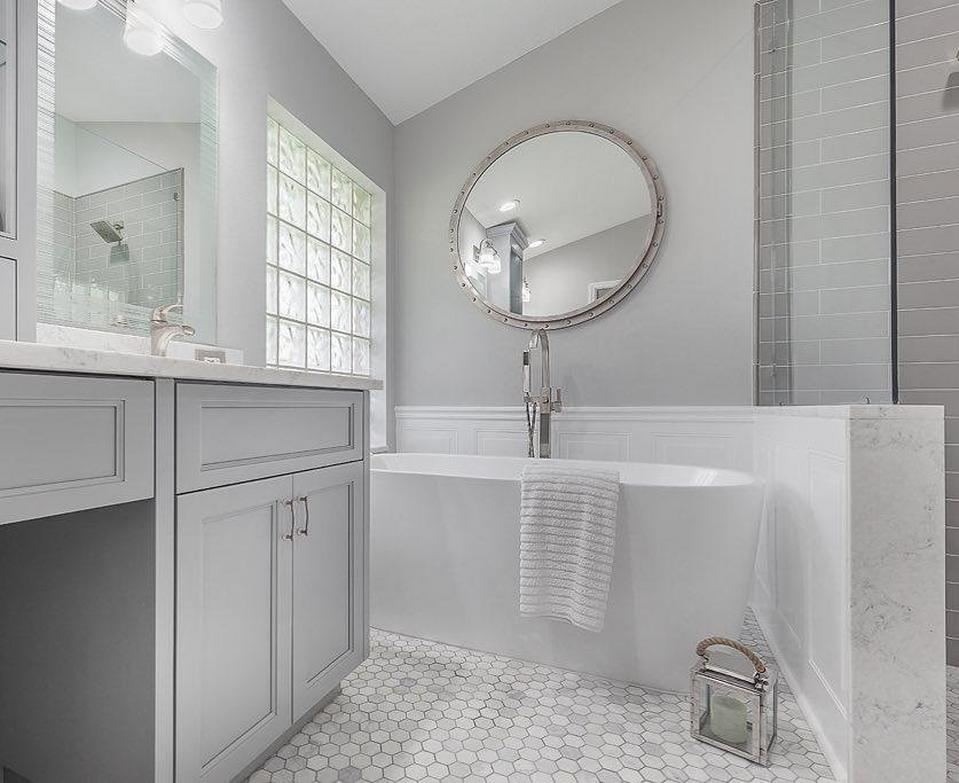 @realestatebydesignfl
Bianco Carrara Hexagon Polished Marble Mosaic
Metro Taupe Polished II Ceramic Tile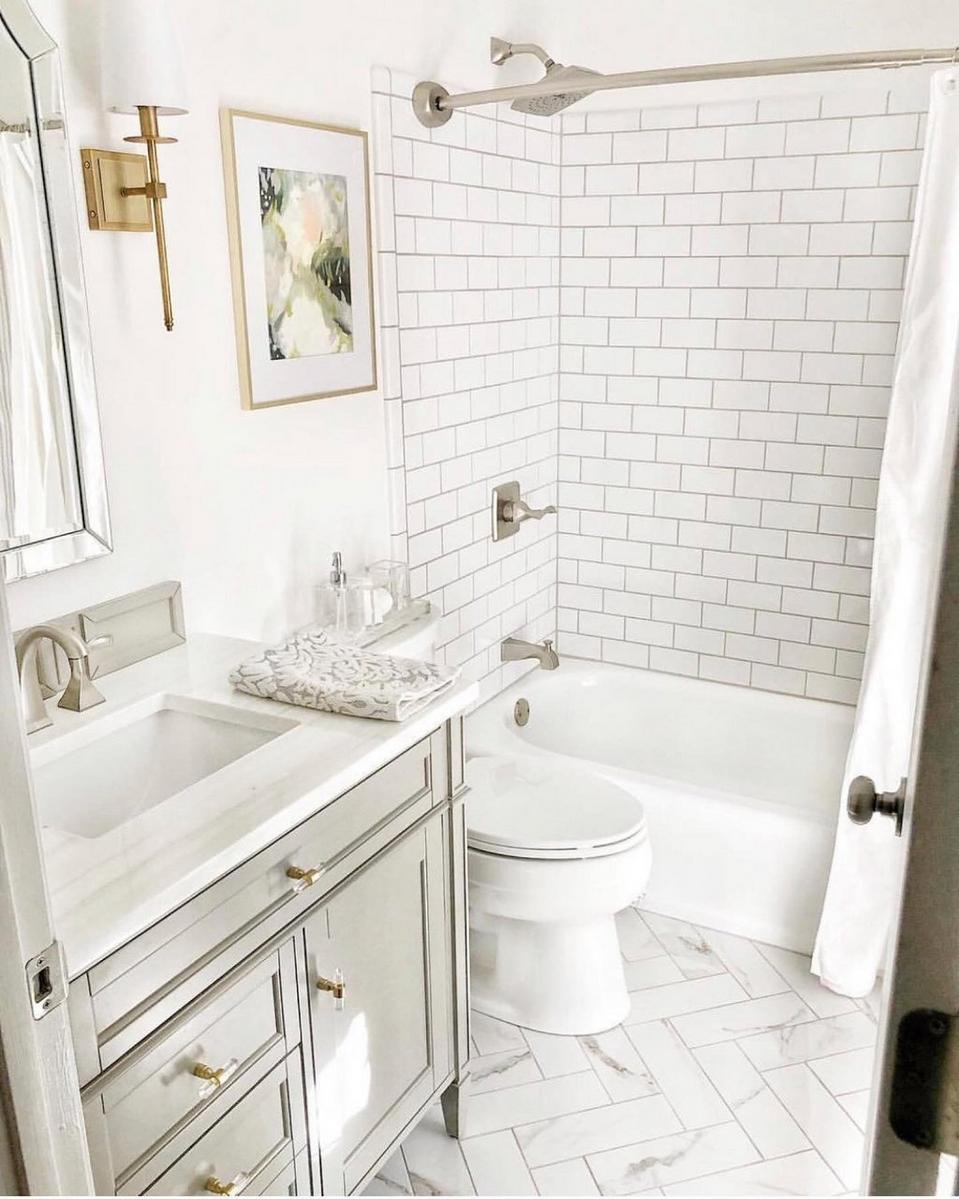 @littlelattihouse
Montalcino Dimarmi Bianco Stone Look Porcelain Tile
Festival Bright White Ice Subway Ceramic Wall Tile
5. Well-Appointed Nooks & Crannies
Make your home memorable by kicking everyday details up a notch. Laundry rooms, butler pantries and mudrooms are easily forgotten, but a little attention goes a long way. Turning a sore spot into a special design sets your home apart from the rest. For example, Real People, Real Projects® contributor, @irgkelli, turned a basement laundry room into a more enticing space with tile details. Glamorize the less glamorous parts of your home for optimum memorability.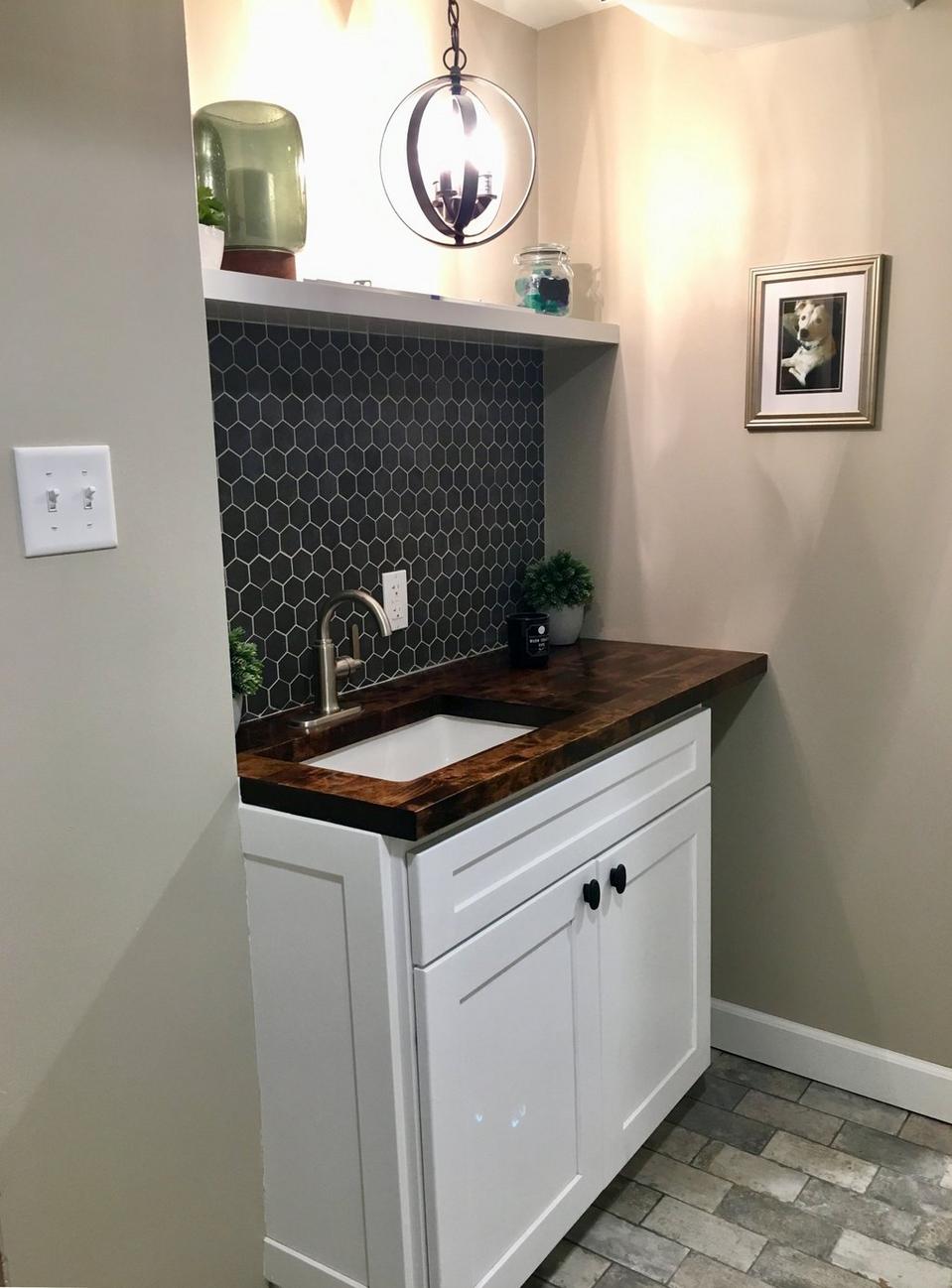 @irgkelli
Uptown Antracite Hexagon Porcelain Mosaic
New York Soho Brick Look Porcelain Tile
Before you list, take notes from your realtor and apply them to your home. They truly know the market best and can advise what the comps have done to improve their spaces. Think about your home through the lens of the buyer, and make sure you stack up and stand out. Enjoy the little time you have left in your home while it's on the market. Then, you can plan your next project. Visit the Real People, Real Projects® gallery to inspire your updates. Homeowners just like you are creating dream homes for themselves and potential buyers.