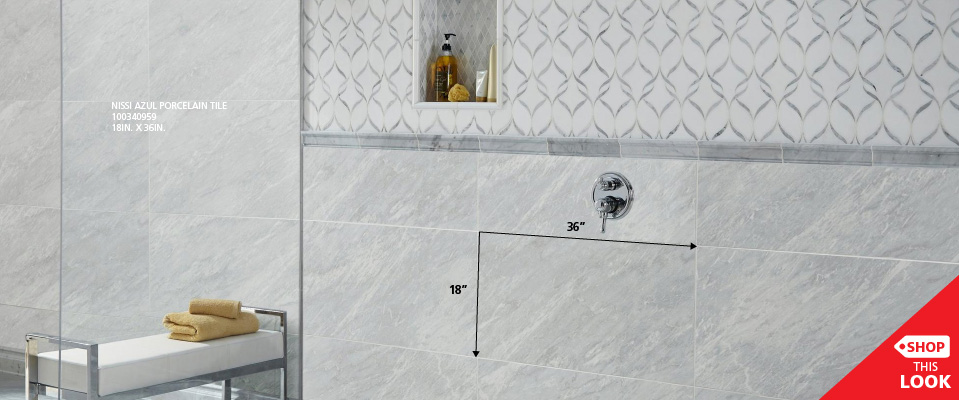 WHAT IS LARGE FORMAT TILE?
This style is always evolving, as sizes get bigger and bigger. Conventional tile is 12in. x 12in., and now there are planks as long as 72in., and tile as big as 24in. x 48in.
If you want to create a modern, dramatic look in your home, large format tile brings versatility and fresh style to both walls and floors. When tiles are larger, they require fewer grout lines and can even make a small room seem bigger. Capture the clean lines of this sleek design with a rustic stone-look or a high-gloss finish. And with cutting edge ink-jet technology, the sharpness of this tile is unparalleled.